- lifestyle -
Brad Pit Covers V Magazine's Winter Issue, Reminds Us He Is King
Brad Pit in 70s-inspired wears. Happy Hump Day.
10 . 28 . 15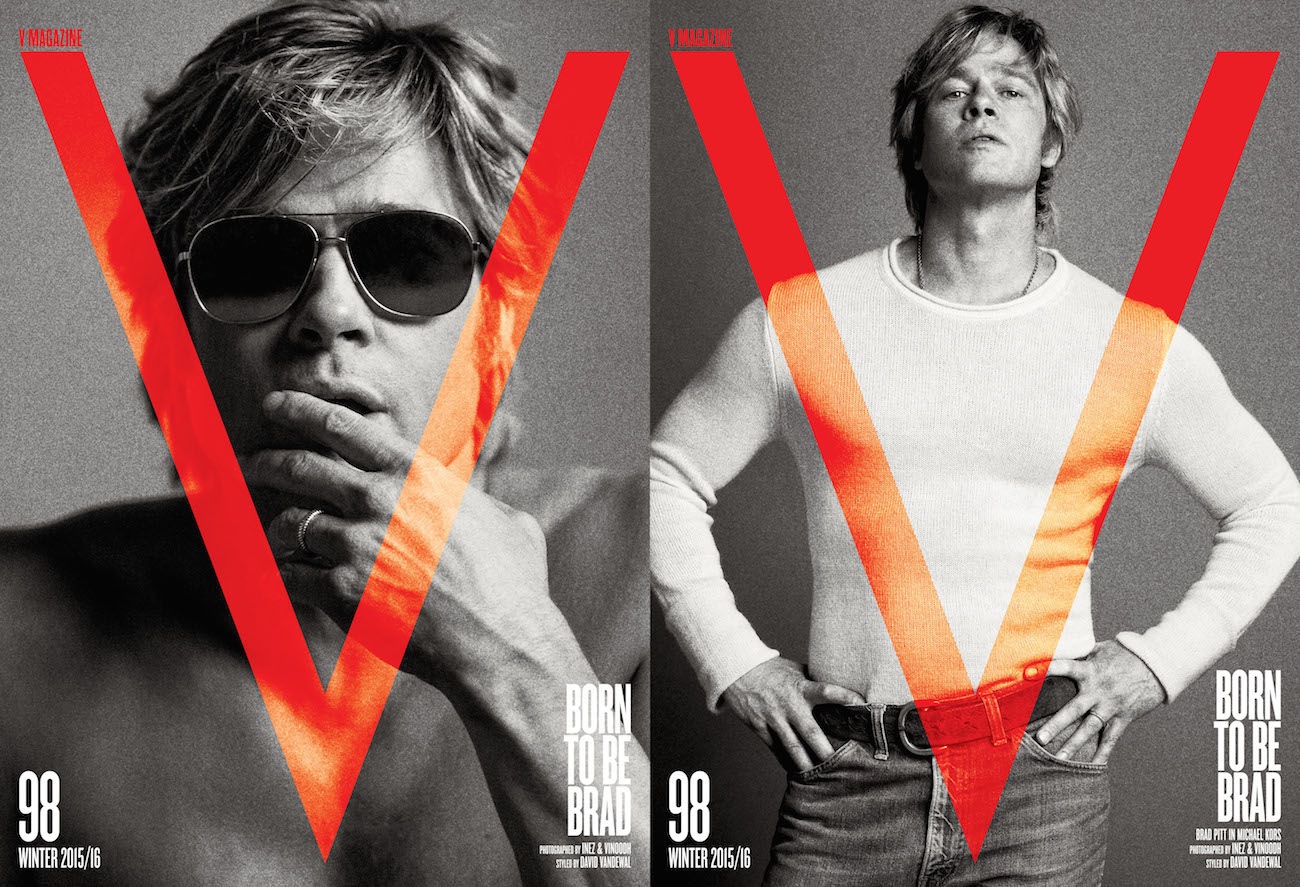 We are no strangers to nostalgia. We crave it, we worship it, and wear it whenever possible. But for some reason seeing Brad Pit in 70s-inspired wears just makes nostalgia that much more profound.
I'm glad we're not playing that game where you're expected to take a shot every time Brad Pit Covers V Magazine's Winter Issue is mentioned because you'd probably find yourself too inebriated to read this.
Can just I start out by saying I love V Magazine. It stunningly creates fashion fantasy like no other for menswear. In a time where magazine printing and mass dissemination of information is becoming less influential than it ever has been. Where innovation wanes, the consumer rises. V Magazine still disseminates inspiration like no other.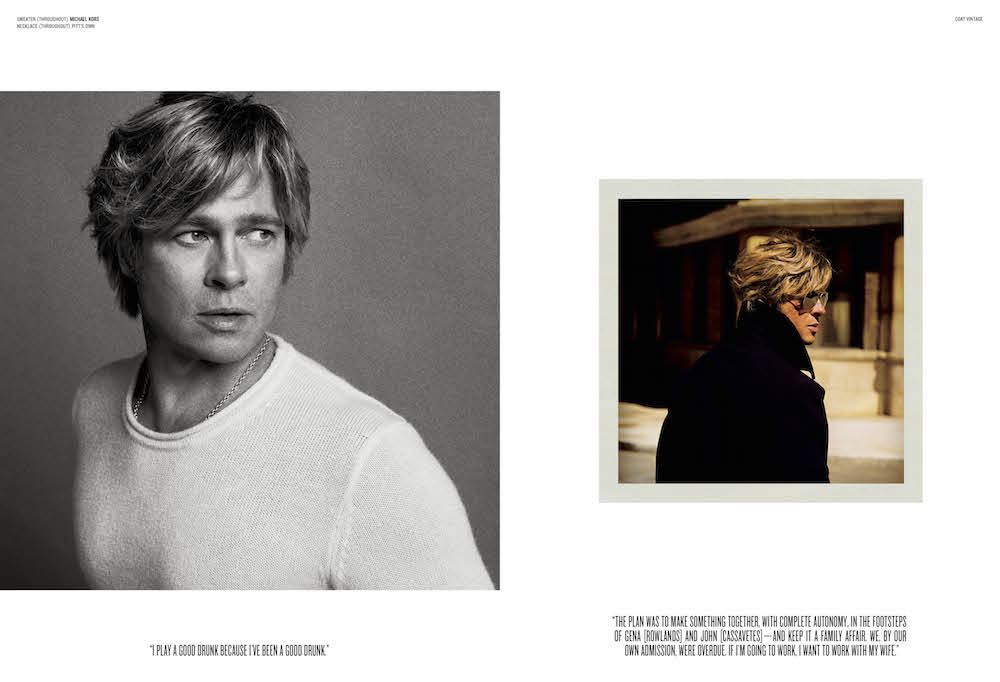 Shot by Inez and Vinood and styled by David Vandewal, Brad captures the ultra sexy swagger of the 70s. I wonder if this were another magazine, like GQ for example, would things have been different? GQ is a magazine that unapologetically and in a streamlined, predictable-in-all-the-right-ways manner sells a lifestyle. Reading GQ is not an exploration of raw fashion experience.
Brad looks spectacular for V Mag — arguably better — in Vintage Levi than models did in the 70s. The 70s was about simple glamour: a raw look consisting or a smart knit and relaxed proportions. It was about really great hair and bangs. Brad is giving all of that and simultaneously we get a better sense of Brad because of it. It's not just about being really, really good looking. It's about having a respect for simple nostalgia.
The 70s look calls attention to Brad's new romance drama, The By the Sea set in mid-1970s in France (but shot in Malta) where Brad play opposite his real life wife, Angelina.
YOU MAY ALSO LIKE 
A DAY IN THE LIFE DURING BUDAPEST FASHION WEEK
WHAT YOUR VACATION CHOICE SAYS ABOUT YOU