- lifestyle -
Drake Makes '90s Cheeseball Man Jewelry Cool Again on SNL
Drake is the man.
05 . 16 . 16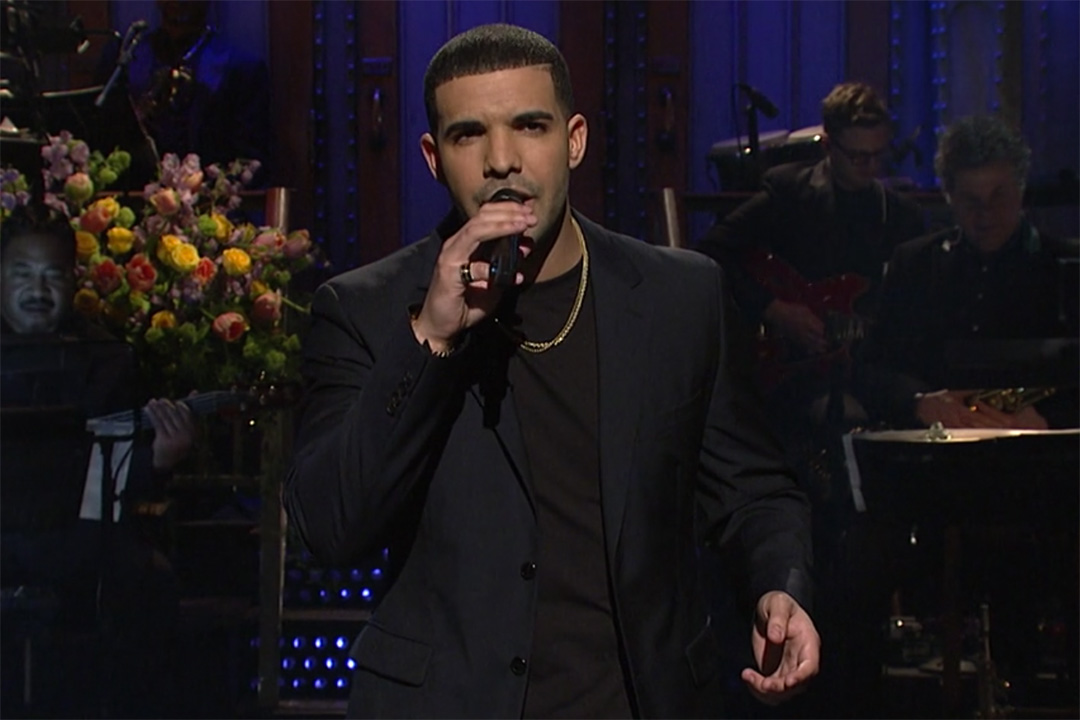 Kanye may be the king, but Drake is the man.
Fun fact Drake has had more chart-toppers than Yeezy. Now that your mind is officially blown, lets discuss Drake's taste in jewelry. Whatever Drake does has the tendency to become instantly cool. Everything he rocks from a cloud covered tank to a sleazy-chic sweatshirt, we end up wanting.
So it should come as no surprise that when Drake hosted Saturday Night Live over the weekend, flashing hi cheeseball roots, we loved it.
Drake on SNL clutched the microphone at the opening of the show having a serious a '90s chintzy jewelry moment. The singer twinkled under the florescent lights of the set wearing a gold chain, gilded pinkie ring and chunky gold Rolex that hid oh so subtly under the arm of his blazer.
Now not many men can pull this look off without getting several serious eye rolls while walking to work. This is the kind of sleazy look that many a bully rocked back in middle school. But somehow it works on Drake. It not only works, but actually looks good.
Perhaps it's the way he styled it with a sleek navy suit and fitted black t-shirt. Or perhaps not. Either way Drake has us second guessing '90s cheeseball man jewelry.