- lifestyle -
Madonna And Scott Eastwood Go Shirtless and Models In Underwear Invade A Mall (Plus More Drunk News)
Sip on some Drunk News until Happy Hour.
04 . 03 . 15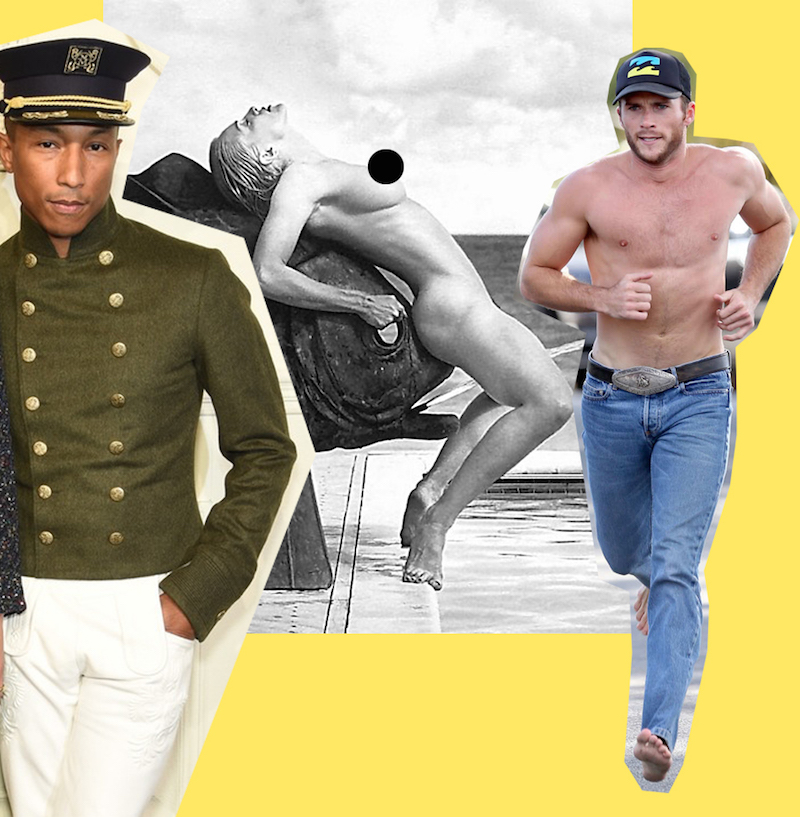 Before you can have a real cocktail later, get buzzed on drunk news and I promise 6PM will be here before you know it.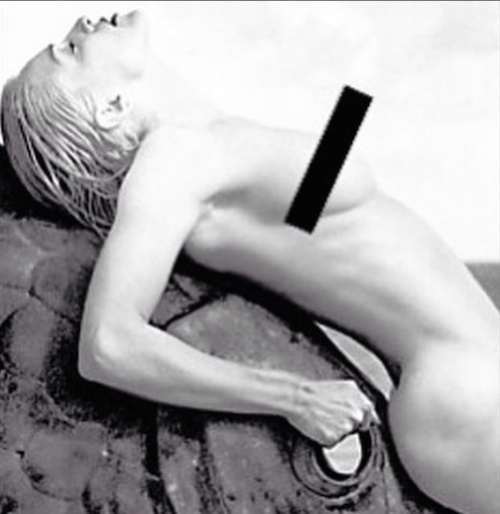 Madonna Frees the Nipple
Madonna has waged war on Instagram over its rules on nudity after it removed an image of her posing topless.The 56-year-old responded to the censorship by posting a fully nude photo of herself to her 3.5 million followers with just her nipples covered.
Beneath the sultry image, the singer wrote the caption: "Why is it ok to show ass but not breasts? Drowning in the hypocrisy of social media #artforfreedom #unapologeticbitch #rebelheart"
The picture had received more than 47,500 likes just six hours after it was posted. #FreeTheNipple
Scott Eastwood Also Liked Showing Nipple 
Scott Eastwood is just totally up front about his love of going without a shirt, and taking every opportunity to expose his rippling abs and toned chest, a sentiment he shares with Treats magazine: "My friends will say, 'Put a shirt on!' But I grew up surfing and hanging out on the beach, so I've sort of always liked being shirtless." Take a look at his Instagram if you don't believe him.
Models In Underwear Invade A Mall
Canadian brand RW&CO. turned out a cheeky new video to help get us ready from the weekend. Unleashing a group of models on a mall of unsuspecting shoppers, RW&CO. sent the shirtless men out in undone shirts, jackets and underwear. The premise was that the models were looking for the perfect pieces to complete their ensembles, which ultimately were found at RW&CO. I don't know about you, but I can't remember the last time I went to the mall fully dressed. 
Pharrell In A Captains Hat
Meanwhile Pharrell Williams continued to wear clothes and look really, really good in them. The singer contoures his on-going relationship with Chanel by staging a private concert in New York City to coincide with creative director Karl Lagerfeld's latest collection. Pharrell, rocked a double-breasted, military-inspired coat paired with long white shorts, he loves to show some leg. That captain's hat though. Pharrell is certainly our Captain. We would salute his style choices any day.
– YOU MAY ALSO LIKE –
AN EASTER OUTFIT THAT DOESN'T SUCK
TRYING THE PHARRELL LOOK: A PINK COAT
THE RULES OF STYLE BY MICK JAGGER