- lifestyle -
Here's What Justin Bieber Is Wearing on His 'Purpose' Tour
Is Justin Bieber pushing men's fashion forward?
03 . 14 . 16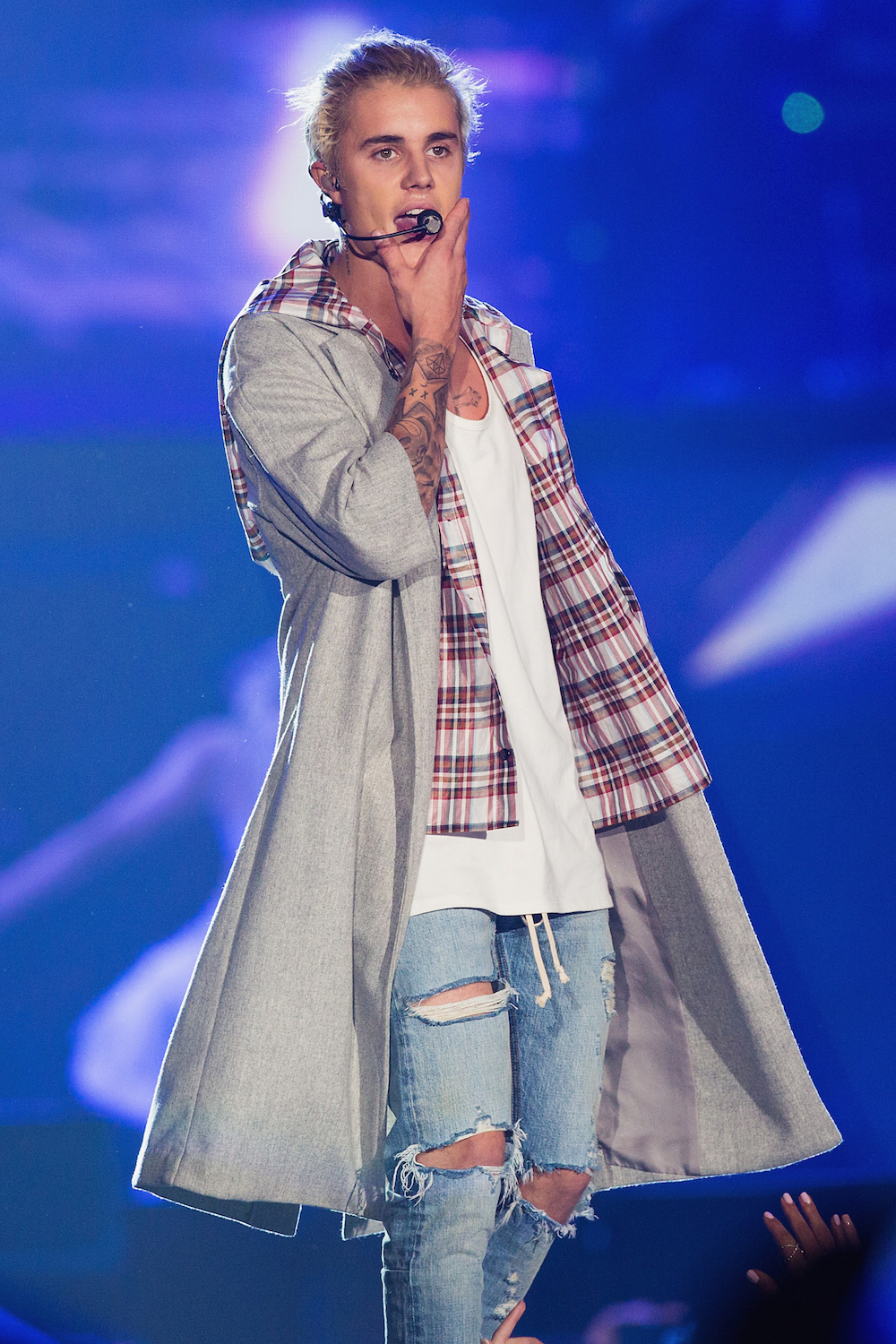 Are we allowed to say this?  We actually really dig what Justin Bieber is wearing on his "Purpose'" Tour.
Named after his most recent album, the show apparently features high-flying acrobatics, choreography, and even some very Fear-Of-God-meets Vetements merch that the more we stare at, the more we're into.
Bieber's stylist Karla Welch offered some insight into what we can expect to see the singer wearing when he takes the stage.
hat "We have been buying [Jerry's] stuff for the last two years; it's been a very fun process working [together]," referring to the custom-made tour tees and denim inspired by Fear Of God's vintage and distressed aesthetic.
Bieber has also apparently mixed Raf Simons into his costume wardrobe, with Welch saying "Justin has been very into Raf lately."
The stage looks are a perfect, flow-appropriate blend of elevated streetwear, but not trying too hard, and not too much denim either. Looks like he just stepped into Opening Ceremony and dropped 15K.
Check out all of Bieber's "Purpose'" Tour looks below.