- lifestyle -
How to: Edit Your Instagram Photos Like a Champion
Let's start editing.
08 . 18 . 15
I have been getting a bunch of emails as of late asking me what apps I use when editing my Instagram photos. Um, isn't it obvious, #nofilter. Just kidding. I edit the shit out of most of my photos, because finding ideal lighting is more difficult then figuring out the perfect caption. #thestruggleisreal ladies and gents. So without further adieu, here is how to: edit your Instagram photos like a champion.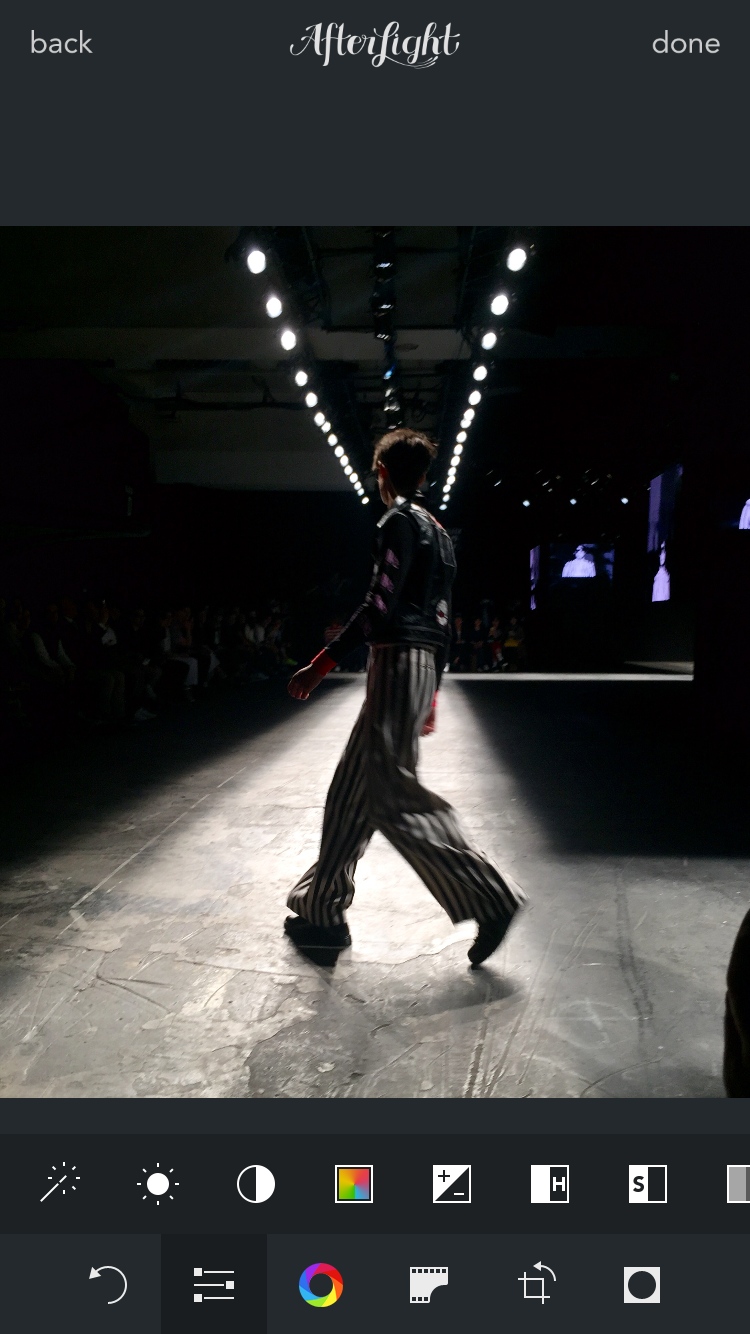 The game changer: AFTERLIGHT
This app is one of my absolute favorites and my personal go to when editing photos on my phone. It's unique in it's own way and offers a ton of cool effects that other apps do not. It's tasteful in its presentation and quite easy to use.
To start editing upload your photo, here I selected a snap I took at the Topman Spring 2016 show in London. Then select the three horizontal lines located to the left of the rainbow circle. This will allow you to change contrast, brightness and many other things you can now do on Instagram. The only difference is that the changes are less dramatic and much more refined.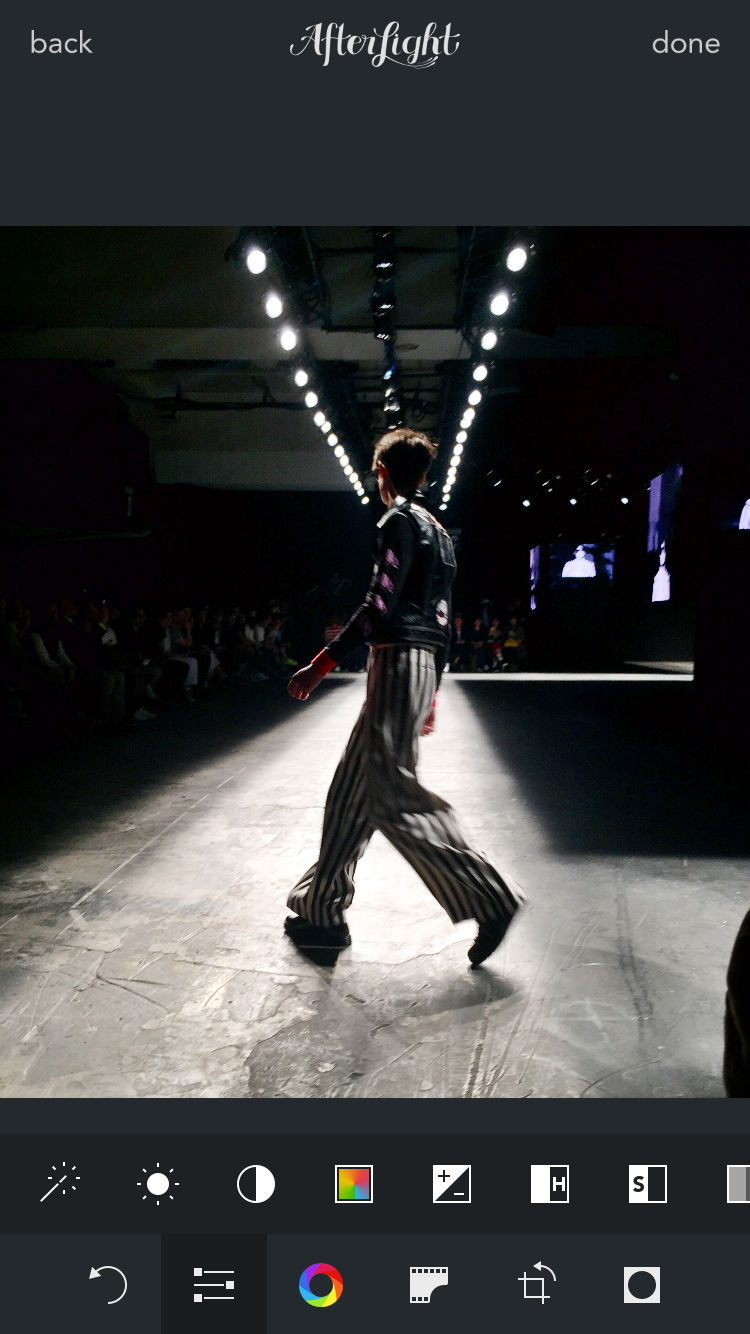 For the next step click the rainbow circle where you will be immediately greeted with an array of filers. Lighter, contrasting and more nostalgic filters are just more me.
Now for the ultra fun part. Click the small symbol that looks like a film strip at the bottom. Here you will see a variety of 'light leaks' where you can add creative distortion to your photo. Here I added an ice-blue leak next to the model to add a bit of drama. Drama by Afterlight.  For the most part, I don't love it when you notice the filter before you notice the photo. However, a strategically placed leak can often heighten a dramatic image.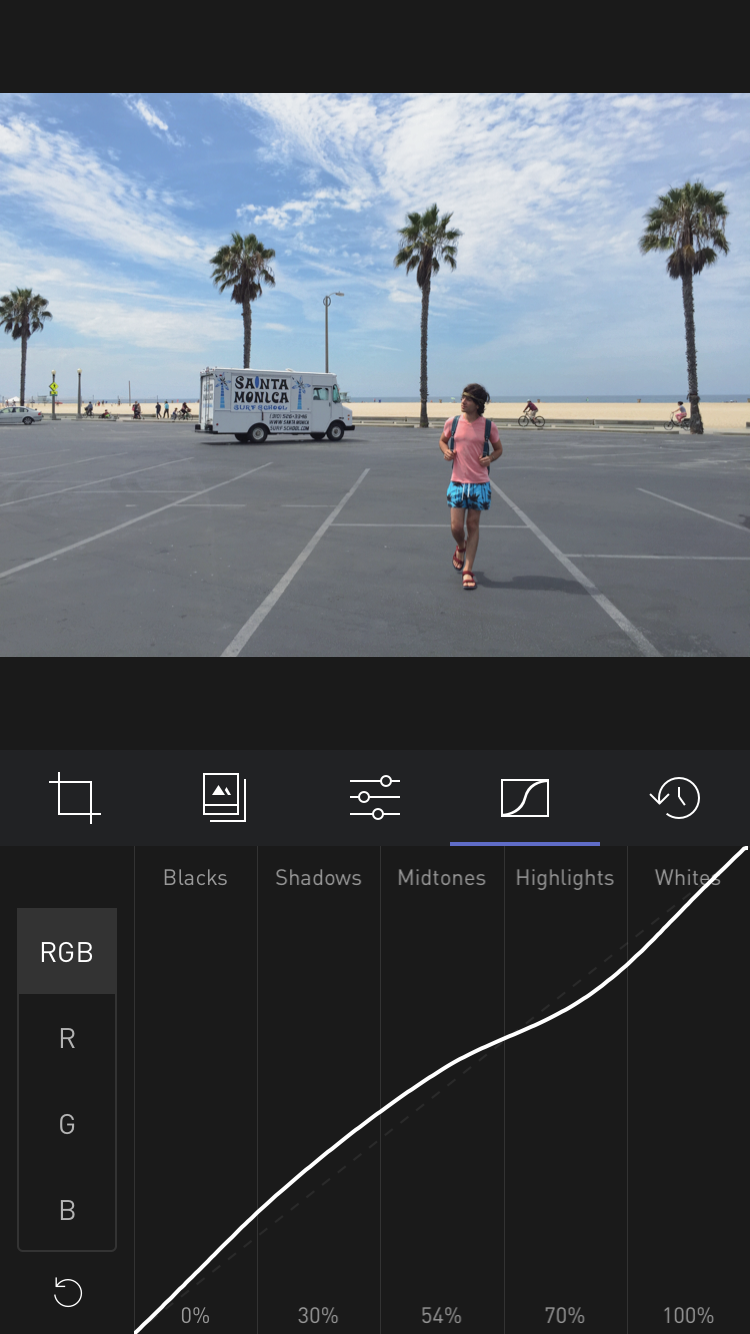 The not so quick edit: Darkroom
For those of you that enjoy spending a bit more time editing your images, this ones for you. The app does have the standard dozen of filters available, although it doesn't allow you to adjust the levels on them. What it does offer you is a Curves setting by which you can adjust shadows, midtones and highlights overall or individually on the RBG scale.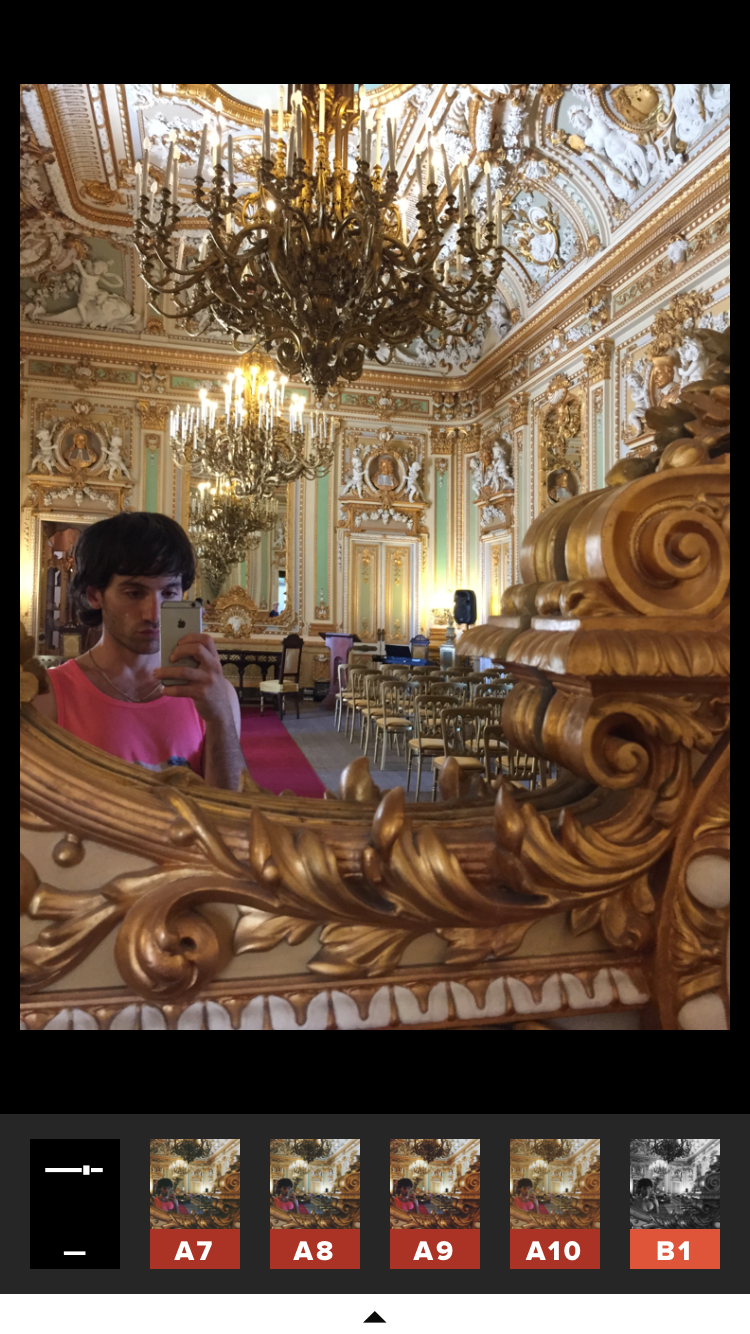 Less is more: VSCO Cam
This app will change your life. VSCO Cam takes that photo you kind of love, and transforms it into something out of an editorial. It's for the photographer who follows the less is more motto.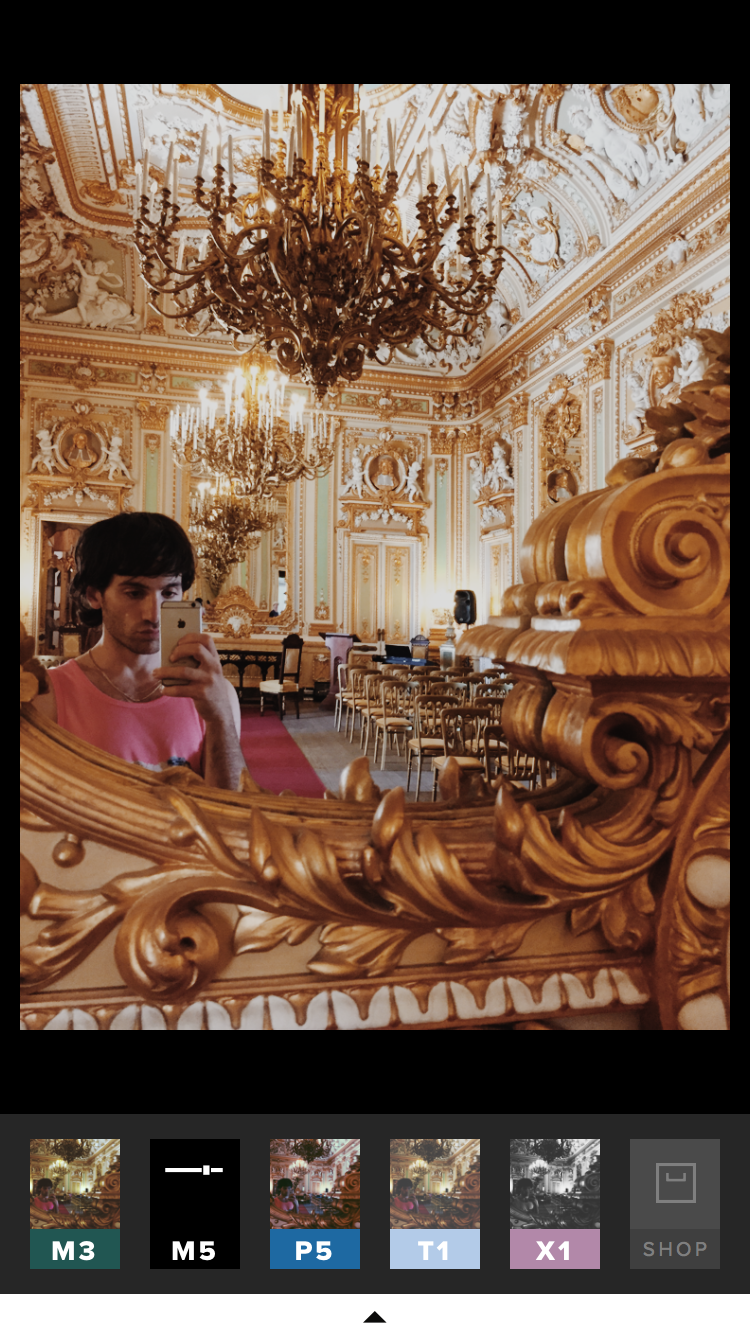 Here I uploaded a selfie (unedited) I took while I was traveling through Malta in June. With the help of the M5 filter I was able to really bring out the gold tones in the image.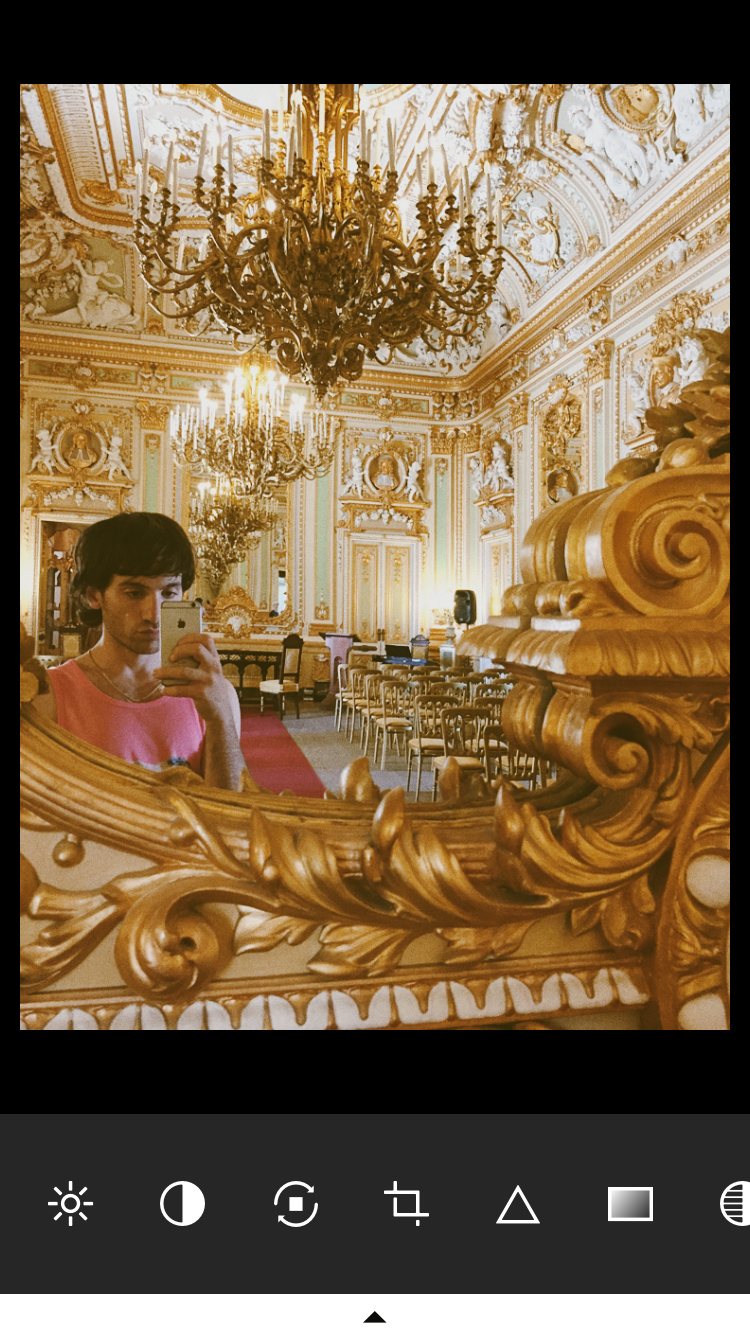 After you choose your filter, click the small arrow on the botton of the screen and select the wrench symbol. This will allow you to adjust the contract and lighting with the up most subtly. This app is really for the folks that don't like to over edit. It just gives your photo that sprinkle of sprezzatura, or in english effortless grace.
– YOU MAY ALSO LIKE –
FOODIES: A FRENCH PICNIC IN MALIBU, OR WHEREVER
HOW TO WEAR A FLORAL VEST IF YOU ARE NOT JIMI HENDRIX