- lifestyle -
Justin Bieber Gets Naked At 'Fashion Rocks' Wearing Calvin Klein Boxers
Because we need a little break from the runways at NYFW.
09 . 10 . 14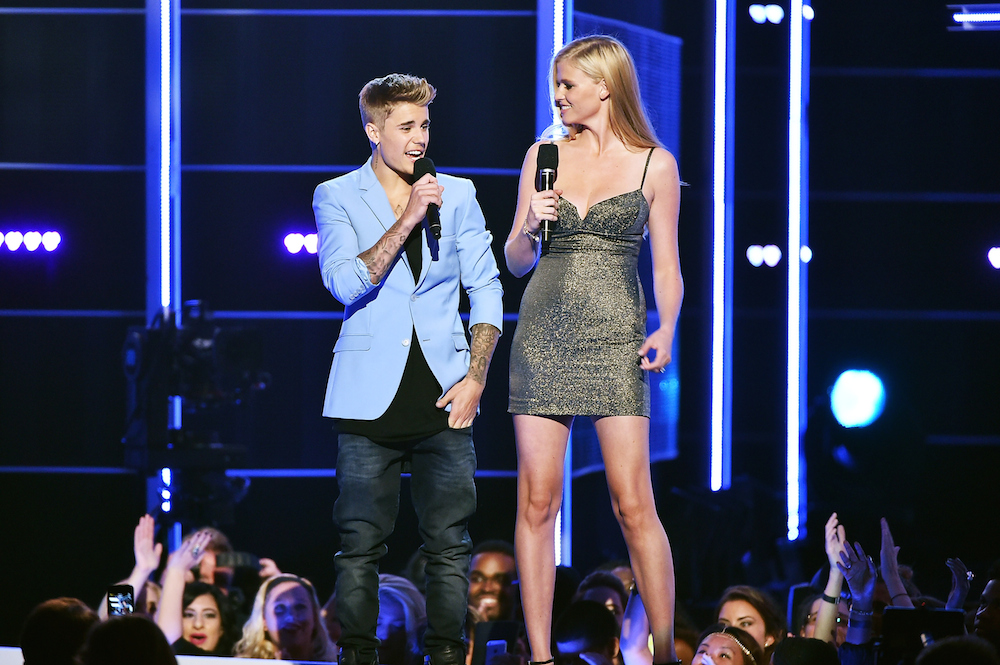 Let's pause our coverage of NYFW for a second and ask a question that has been weighing on peoples minds lately. Do we have a modern-day Marky Mark on our hands?
Yes, I am a fan of Justin Bieber and yes I know that means some of you may be poking fun at me and may stop reading this post right about now. But hear me out. There's a certain bad boy charm about the singer. He's tatted, built and doesn't care about blending in. I'm into the way he became the male Rihanna of the music world sans the killer music. You can't deny he's a good boy gone very bad. He also can rock a Dolce and Gabbana suit like it ain't no thing.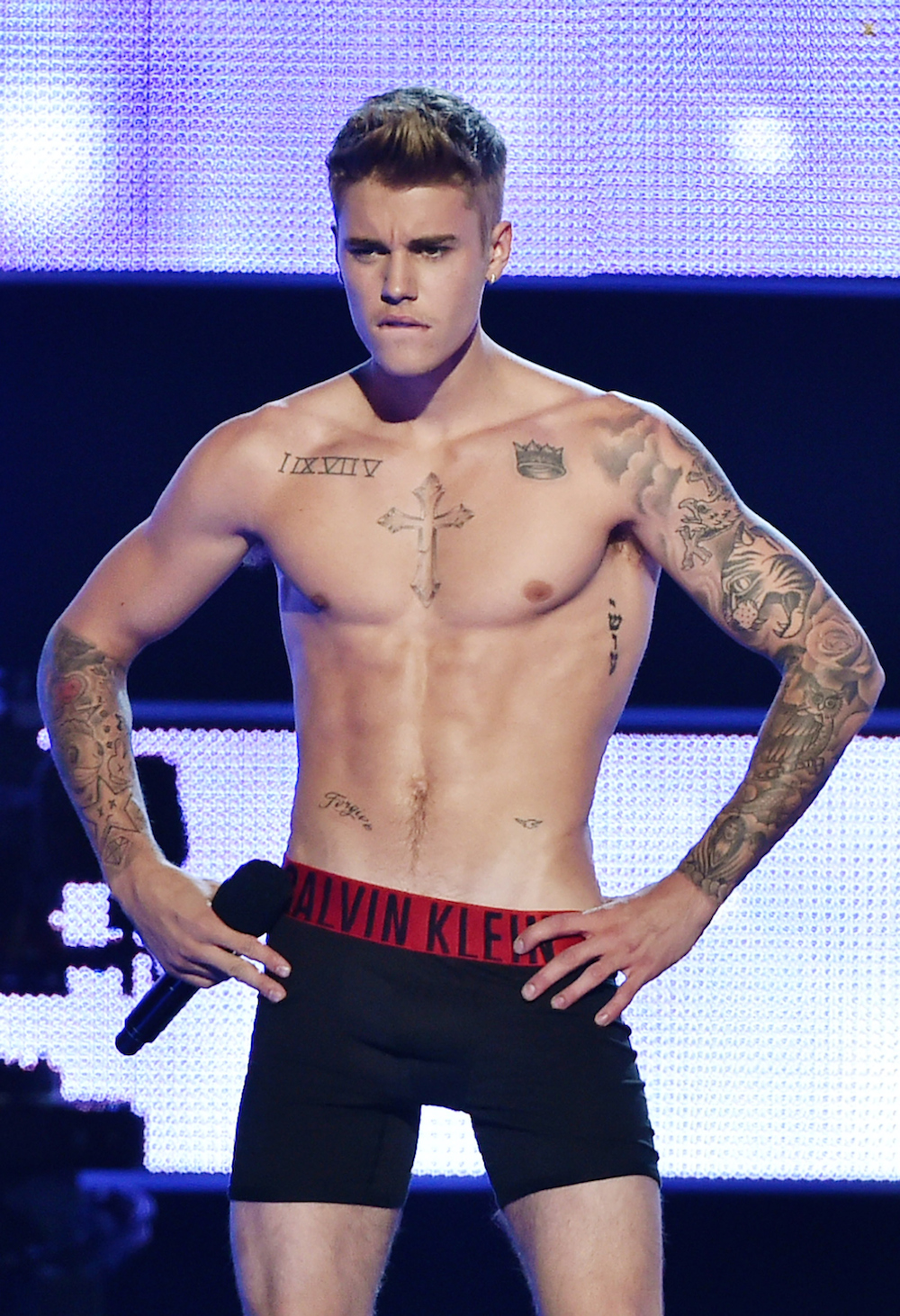 Bringing the worlds of fashion and music together, 'Fashion Rocks' was relaunched this year. The mega night of entertainment kicked off at the Barclays Center in Brooklyn last night, September 9th.
Introducing Rita Ora, Justin took the stage with Calvin Klein model Lara Stone. Playing into the rumors that he has been signed as a face of Calvin Klein, Bieber stripped down to his Calvin Klein underwear. But before he went bare in classic black Calvin Klein boxers, he kept his look classic in  a pale blue blazer, dark jeans and a black tank.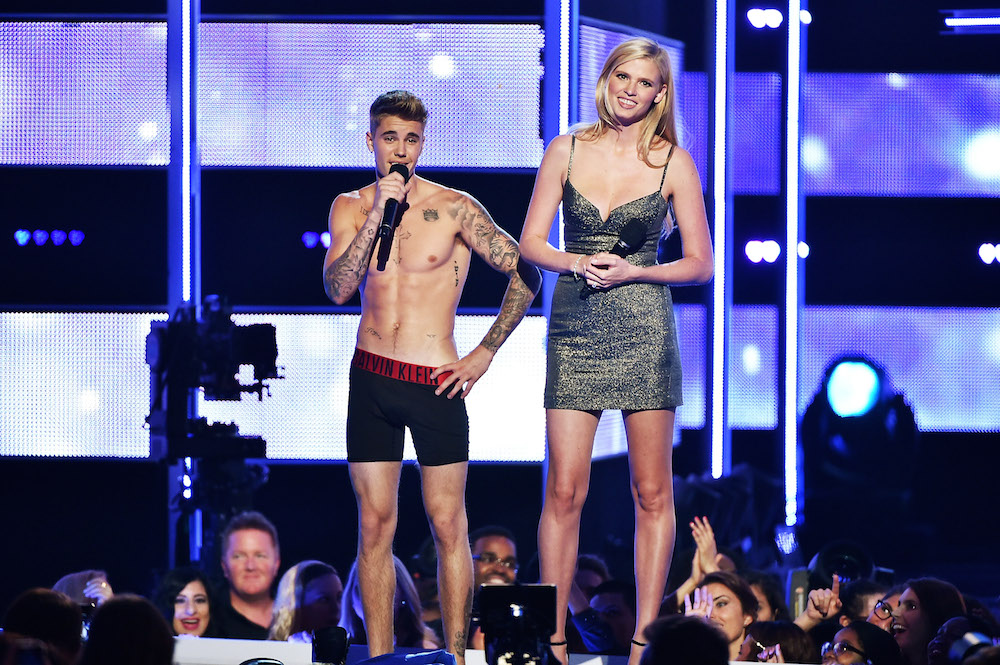 J.B. tweeted after the event, "Good times tonight. Thanks for having me tonight #FashionRocks. #mycalvins :)," and also shared a fan's Vine video of his little striptease.