- lifestyle -
Kanye West Fronts GQ's August Issue Rocking A Slick Camel Coat
Well tie me down and hit me with a stack of GQs plastered with Kayne West next to text reading "A Boob-ier Tube".
07 . 18 . 14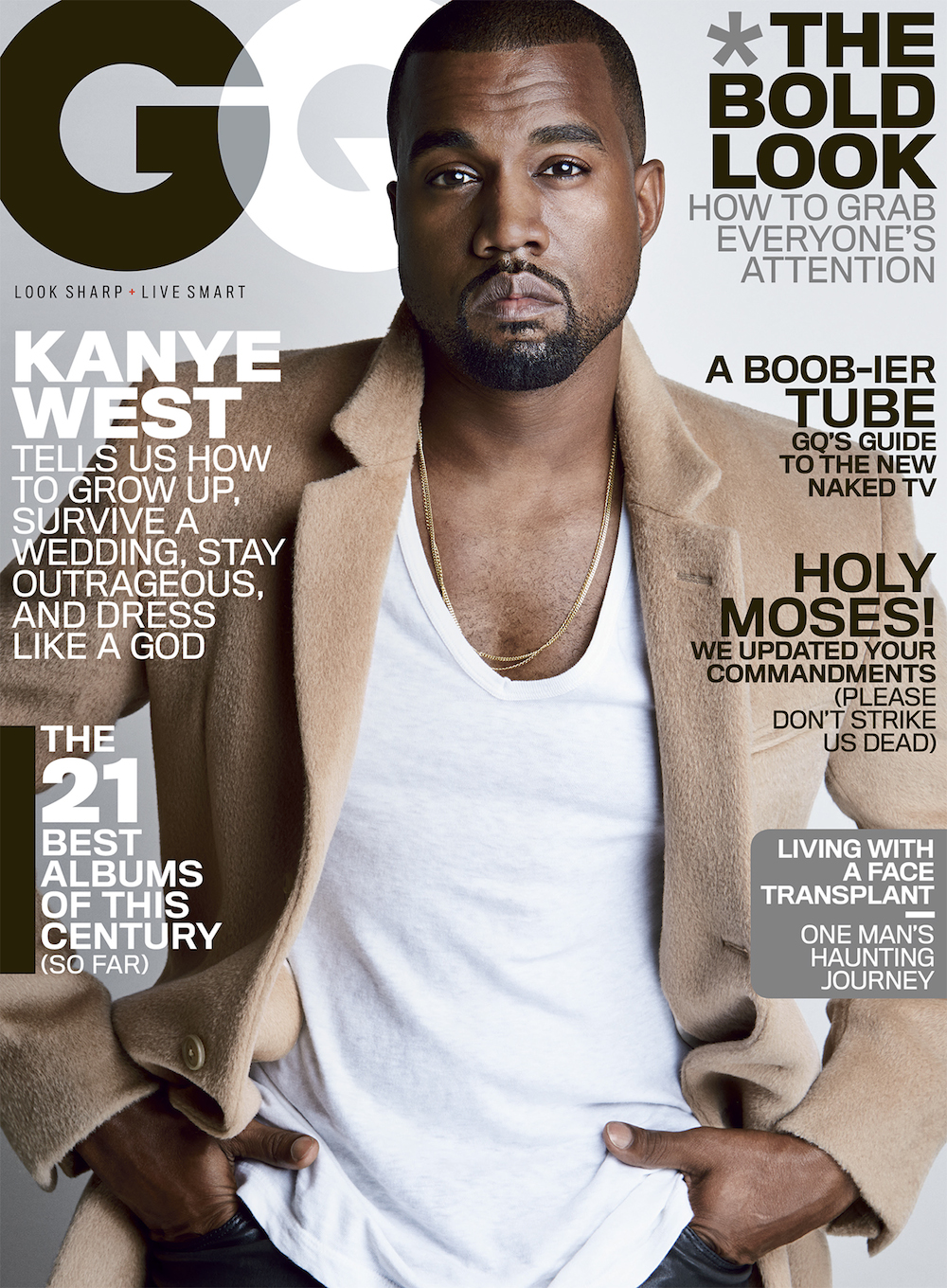 As far as I'm concerned, the only real style heroes of our times are those who know how to pull off a killer camel coat. The outerwear item treads the dangerous line of looking like something you snatched out of your father's closest. But worn correctly, you too can look like a "style god of epic proportions."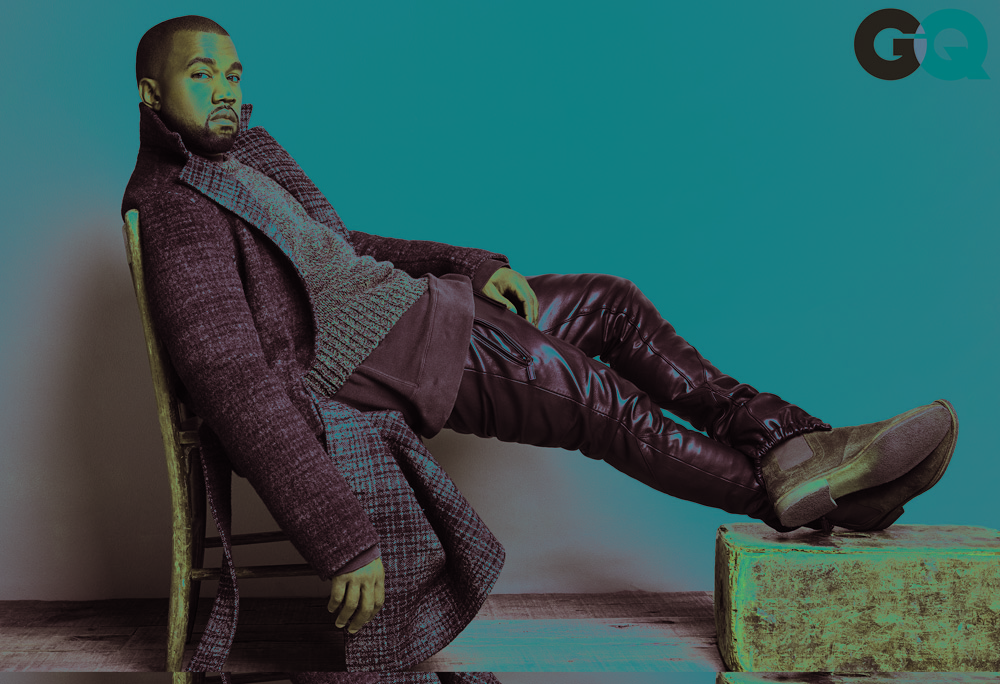 Kayne West really, really likes camel coats. On the heals of his collaboration with A.P.C, tonight GQ unleashed their August cover featuring Yeezus giving some serious sass. The cover of the glossy, shot by Patrick Demarchelier, features the 36-year-old music mogul looking quite pensive while rocking a Tom Ford white tee, a camel coat by Marc Jacobs, Acne Studios jeans and thin gold chain. Can we talk about Kayne in this coat for a second? West has a knack for making camel coats softer then butter and steamier then sex. Before the bombastic rapper tied the knot, he was spotted donning the beige coat while frolicking in Pairs. At one point, he and his now wife, both hit the Parisian streets in matching coats.
Camel coats aside, in the mag  Yeezy takes us on a journey through his life lessons, his wedding in Italy, and his distinctive sense of style. Look out for the issue on stands July 29.