- lifestyle -
Kanye West's Teaching A Fashion Class
Wearing his Margiela mask during lectures. Just kidding.
09 . 22 . 14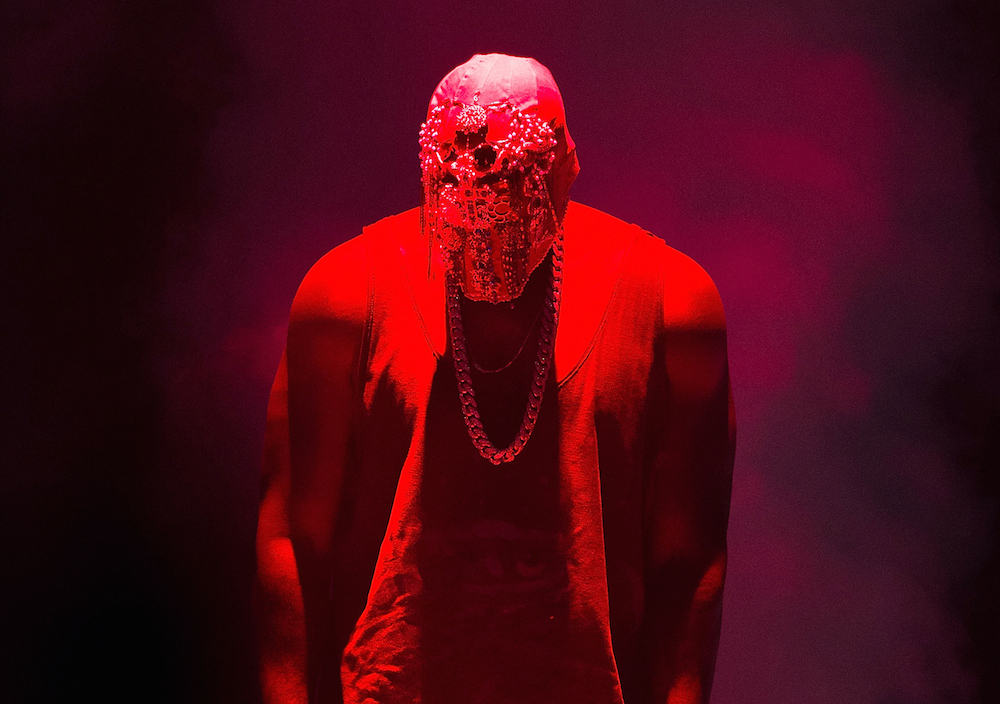 Did you know Kanye West's teaching America's youth? Don't worry its not History or Science or anything that could potentially allow him to rewrite history and paint himself as master of the universe, it's just a fashion course. I know, I know this could be equally catastrophic, especially if he try's to explain the importance of embedding peals on white Muppet-like heels or how to piss on a grave in style.
Although many folks in the fashion industry frown on Yeezy's creative (debatable term) talents after his now-defunct clothing line hit the runway, he is now assuming the role as fashion professor at the LA community college where design genius Rick Owens attended.
However teaching fashion students at the LA Trade-Tech College (LATTC) since May, isn't just allowing him to carve out yet another notch on West's low hanging belt, it's all a part of his community service. A college dropout at age 20, West was ordered to complete 250 hours as well as attend anger management classes after he assaulted paparazzi photographer Daniel Ramos last July.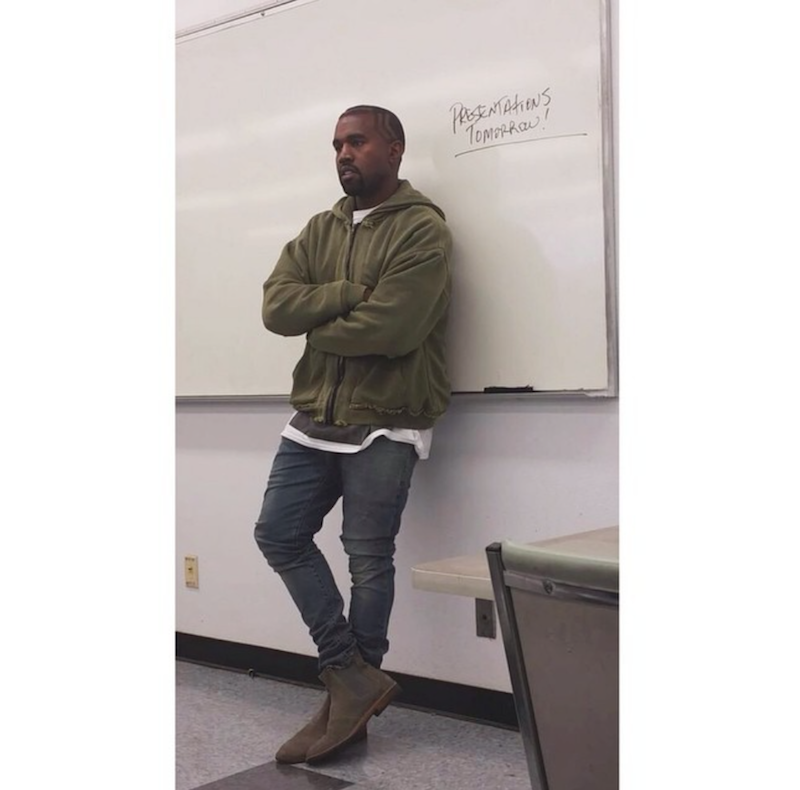 Insta user @itschrisgaleno captured Yeezy in action sporting Chelsea boots and a muted green hoodie standing in front of a whiteboard marked "Presentations Tomorrow!" I wonder if the singer is a harsh grader. What happens if your late to his class? Do you have to sit in the corner wearing his Margiela mask for five minutes?
This isn't the first time West dabbled in professing to students. Last November, he visited Harvard Graduate School of Design with creative director Virgil Abloh to peek some student work and broke out in a lecture to rising architects.
"I really do believe that the world can be saved through design, " West explains after offering up everyone in the room tickets to his show. Well I agree with you so far. Maybe Kanye West's teaching skills aren't all that bad. Now can I also have a ticket to your show? I'll give you an awesome student review, I promise.
Enroll in Yeezus University below and check out the speech he gave at Harvard.