- lifestyle -
Meet The Kanye West Of The Art World
I mean, Kanye West collects his art after all.
03 . 05 . 15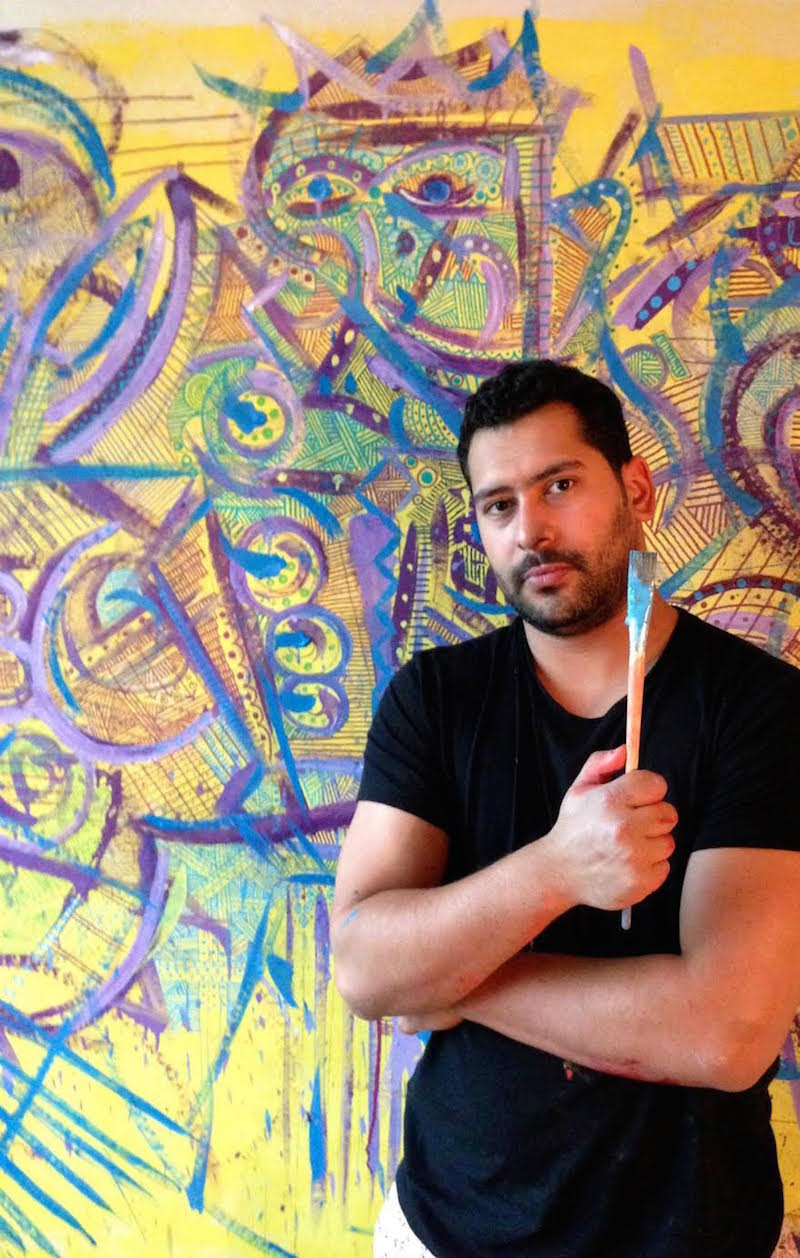 Abdullah Qandeel is fast becoming a patron saint for young rebellious artists who paint by day and trash hotels rooms by night. Abdullah doesn't technically destroy rooms he's temporarily staying in – he increases the value of it by millions of dollars.
Still feeling the effects of getting scold as a child after taking your crayon to the wall? Make it up to yourself by taking in some of Abdullah Qandeel's cultural offerings. You won't learn about the incredible power of marking ones territory (or hotel room) in art school, but the curious brilliance of celebrity artist, Abdullah is certainly one of the most interesting modern creators to pay attention to.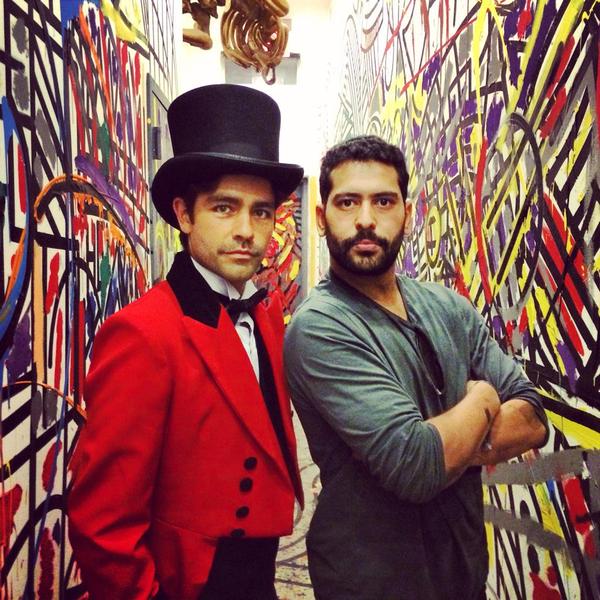 The 26-year-old Saudi filled gossip columns back in November when he made headlines for painting a mural on the wall and staircase of his suite at Midtown's 6 Columbus hotel. Qandeel was charged with vandalism and spent the night in jail. He paid for the renovations, but not before noting he actually increased the value of the room, which he did. Honestly though, the room looked much better after Abdullah painted it.
Abdullah Qandeel pushes culture's hot buttons while shifting the perception of modern art. He is totally having one of those 'I'm Kanye West, a hip narcissist in a Martin Margiela mask moments" – in a tone of amused disdain, and we're loving every minute of it.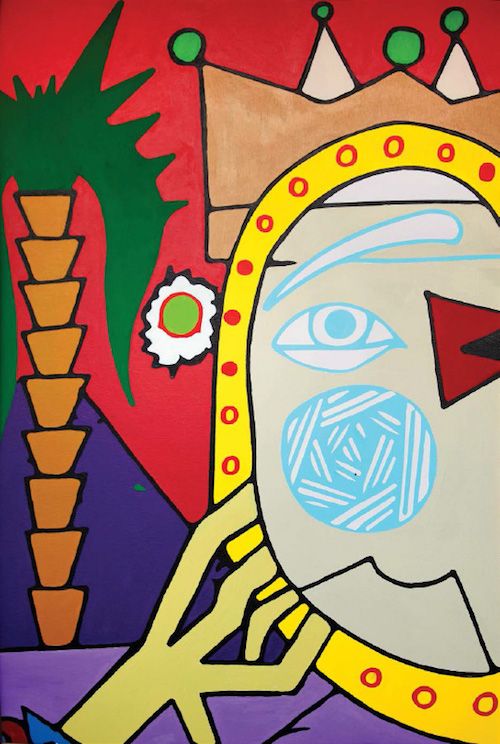 Last October, his abstract painting "The Enemy Within" sold for a $209,000 — 10 times the estimated price — at a Sotheby's auction in Doha, Qatar.
I stopped by his suite at the Four Seasons where Abdullah was staying. I walked into a room filled with paints, jars of brushes and canvases. One sizeable painted canvas mysteriously leaned against the floor to ceiling window as if suspended in the sky. "He was working on that all last night," his assistant Gabriella explained to me as a sat in a chair stained with purple paint. "We were making fun of it when we went to bed but couldn't believe what he did when we woke up."
With that Abdullah comes into the room and greets me and says. "Let's make some art, I feel inspired."
I ask him about his times in NYC. "It has been very interesting," he explains.  "Listen it's been a comeback, because you know the last time I was here I was in jail. It was almost like not being welcomed by a city. So you're like fuck you. But NY you cant not comeback. It's a great city."
He walked over to his the large canvas against the window and moves it to the floor. "Art is very powerful" he mused as he swirled blobs of paint onto the large canvas. "Especially when you show how fragile it is."
"A very smart Saudi woman told me that – 'The change in ideology, the process of investigation and not revelation, is the most important thing.' And that is what I want to influence Saudi to become. It's about Muslims, they all need to shift to a more investigative approach. In the end it all comes back to my art."
– YOU MAY ALSO LIKE – 
STANDING OUT WHILE BLENDING IN AT THE MONTRÉAL BOTANICAL GARDEN
JADEN SMITH, ACCIDENTAL STYLE ICON OR FUSSY TEENAGER?