- lifestyle -
Mister Softee's New York Fashion Week Makeover
Because even ice cream trucks need a touchup every now and again.
09 . 02 . 14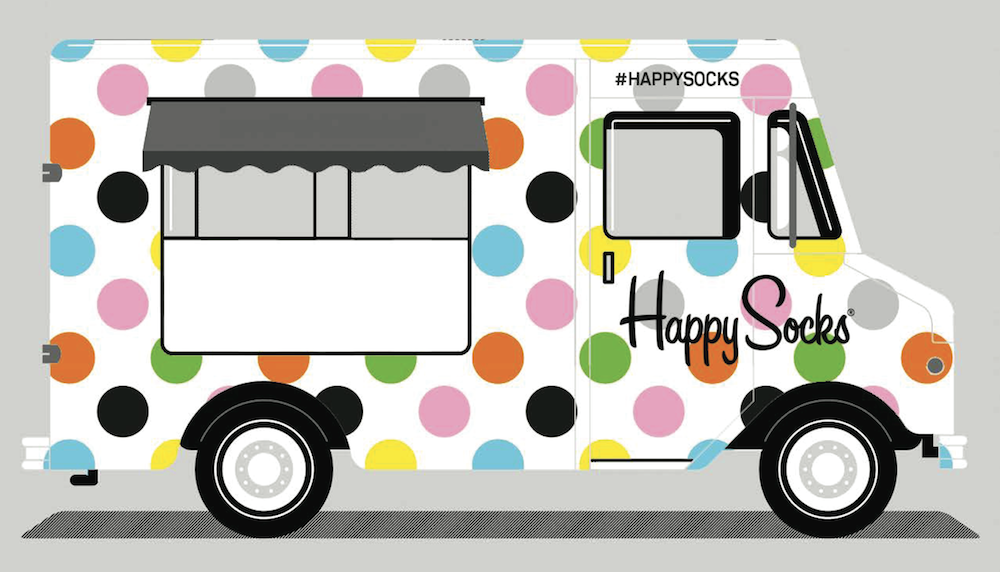 While blue and white are two great colors that can really go with everything, let's face it Mister Softee, there's more to clad your ice cream truck in. Don't get me wrong. I love your look and everything you got going on in that jiggle blaring automobile. I just think, with NYFW a day away and all, why not try something new?
Happy Socks Underwear beat me to it. The colorful brand took over the Ice Cream Truck joining them in their quest of spreading happiness around NYC. The two-day cheerful filled initiative will provide ice cream with colored sprinkles (because an ice cream cone without sprinkles is simply dull) in a cone or cup of your choice in front of two locations — Happy Socks SoHo Store and their Meatpacking location at 15th Street. Additionally, each customer will be given a card which they can redeem 2 for 1 socks in the Happy Socks Store in Soho, NY. Take care of your feet and sweet tooth on September 6th and 7th from 12 – 6PM.