- lifestyle -
Norwegian Singer Maya Vik Talks Michael Jackson, Crazy Dreams and New Music
Into fresh fetishised '80s stylings? Maya Vik is your girl.
05 . 22 . 14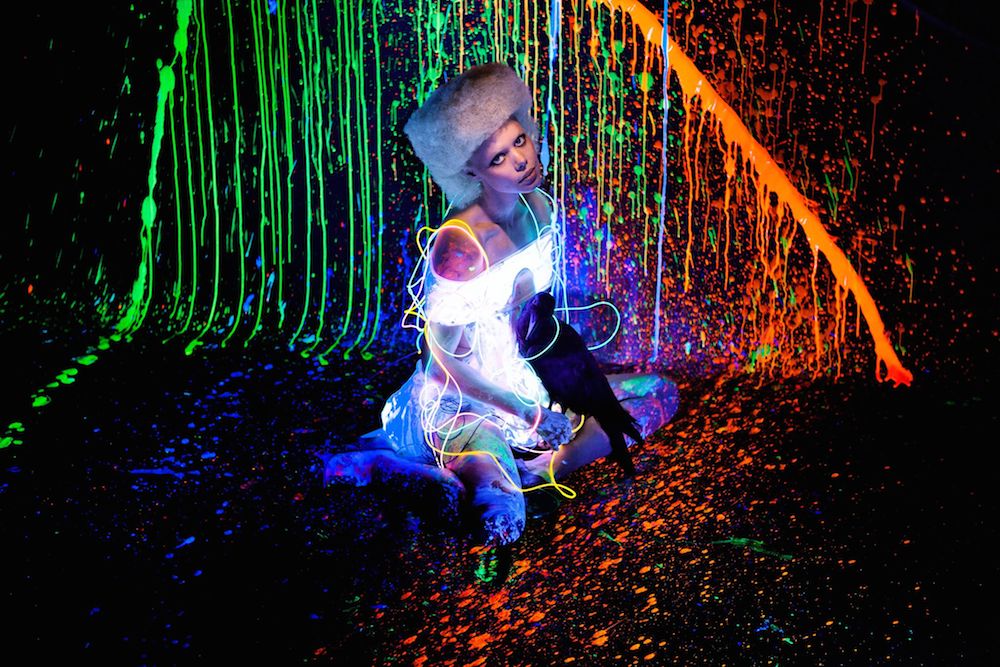 It's May 4th in Olso, Norway and I'm walking down Thorvald Meyers Gate in the bohemian district, Grünerløkka (my favorite place in Oslo.) As I pass local cafes and sunbathing tourists sipping wine and eating Goro, I get more excited to find the my destination and the person I will be having lunch with. After a quick five-minute walk, and a minor detour to check out a jacket I spotted in a vintage shop, I arrive at The Nighthawk Diner. With its steamed up windows and Art Deco metal work, the charming corner spot propels me back to the town in Long Island I grew up in. Long Island is a kind of diner paradise after all. I give a quick look around and spot the wonderful blonde Afro I have been looking for, belonging to Maya Vik.
Maya Vik started young. "My mom was a huge Aba fan and my older sister got me into music. She listened to a lot of Prince and bought me my first record – Prince's 'Dirty Mind' album," says singer, songwriter and producer Maya in her distinctive wispy and cheerful drawl. "That was the only record I had at the time. So I listened to it day in and day out. I knew every song even before I knew proper English. I don't think my parents knew what he was singing about with songs like "Head" Hahahaa. But I was like, this is it."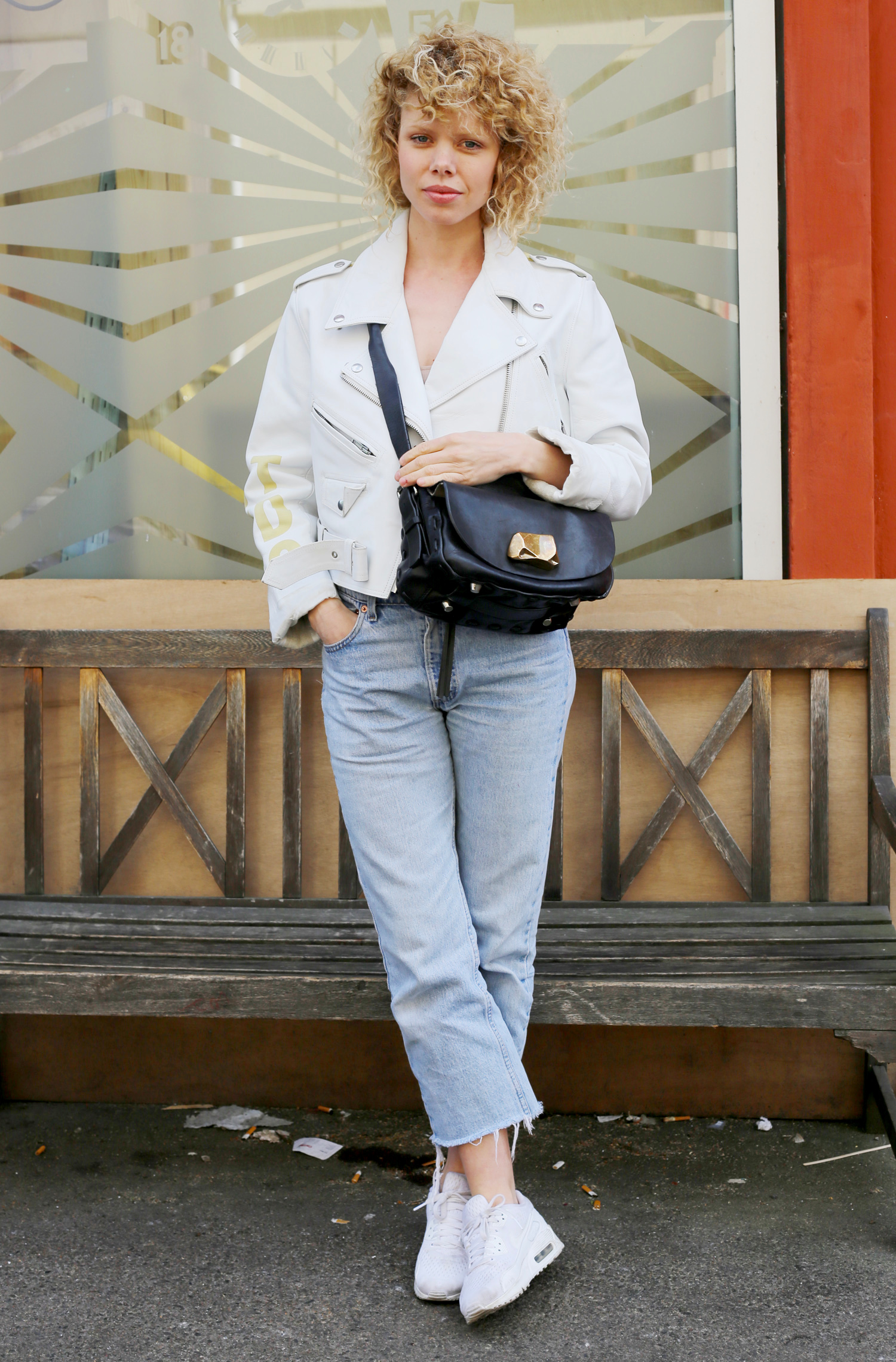 Her mother is still a huge supporter of her music, which surprised me after the dream she mentioned she had the night before.  "I'm still shaken up about this," Maya whispered. "I had a dream that my mom killed me. Which is weird because I have a really good relationship with my mom. In the dream she tried to kill me with a pillow. I've thought about what this can mean. Maybe I'm psycho. I didn't tell my mom about it yet actually."
Maya, an exotic combination of bass synthesizer and lead singer, was part the Norwegian Spellemannsprisen winning band Montée, before developing a successful solo career producing self-empowering tracks like On It (Kapow!). Her vocals are steeped in drowsy drowns that paint a modern picture of eighties expressionism. There's no mistaking the sheer joy that animates her vocals are inspired by iconic crooners from the eighties.
Now Maya is back in the studio working on a new album set to drop this fall. "I've been flying back and forth to NYC a bunch working on it. Morgan Phalen co wrote a lot of my lyrics on my second album and I am working with him again on the new album," Maya explained.  "I'm planning on a bunch of new collaborations with artists for this album. I'm excited to say I will be working with Jimmy Douglas who mixed Pharrells new album. It's difficult when I'm here in Oslo, but I'm waiting for my Visa and will hopefully get it in the next few weeks. Fingers crossed. I love New York City."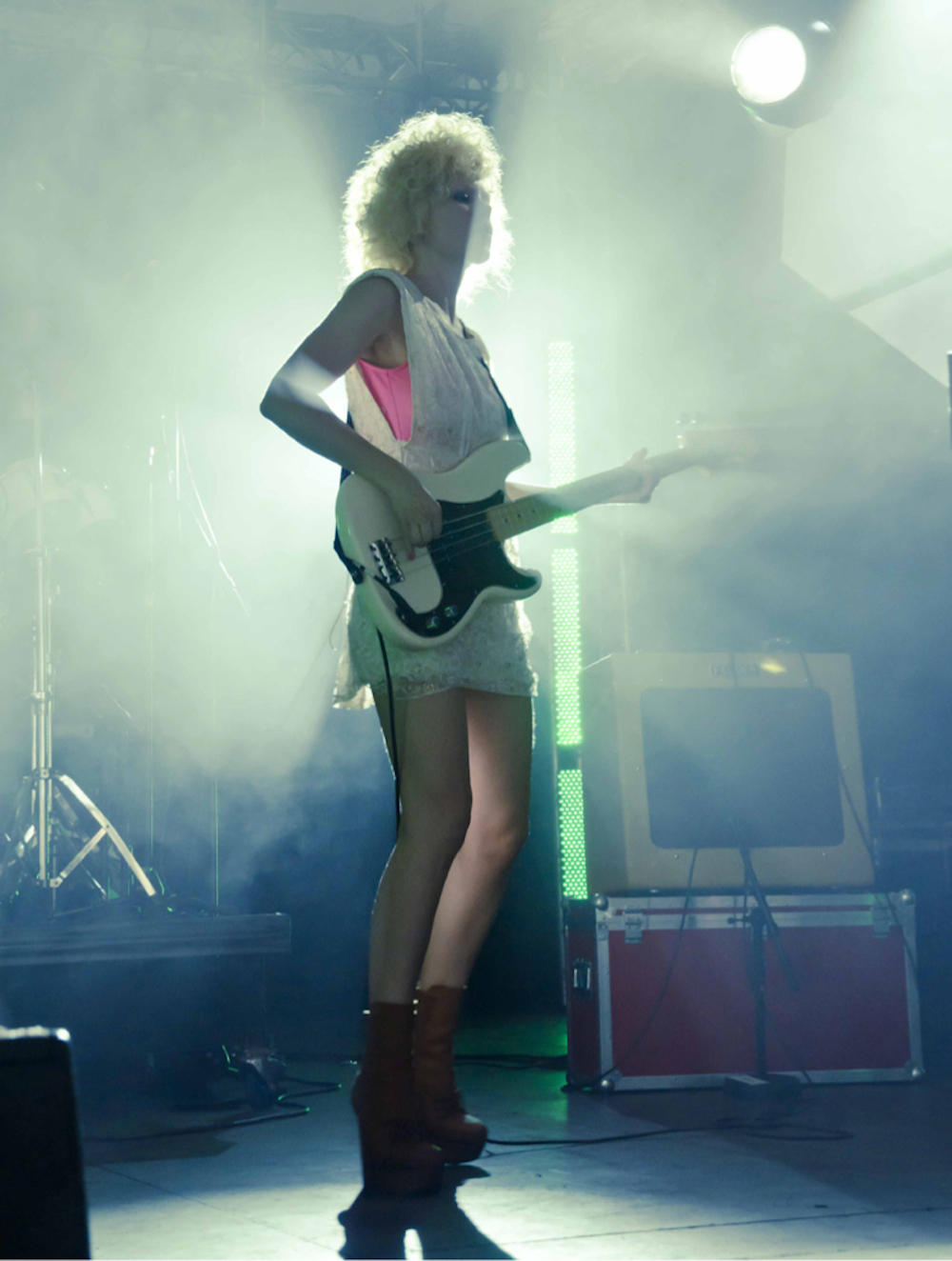 Although there will be many surprises and a new electronic edge on the new album, Maya will maintain her deeply routed 80s vibe. "I always fall back on that era. There was a lot of ugly stuff and bad music going on at that time, but I grew up in the 80s. Its, I don't know, fun, energetic and expressionistic. It was about being who you are and loving yourself and listening to great music like Michal and Janet Jackson, Price and Madonna."
Maya just dropped a glowing cover of the Mason brothers' "Forever Yours" and is gearing up to release a new singer later this month titled "Fighter". The single will be accompanied by a music video featuring her duking it out in a boxing ring. I'm putting my money on Maya. Have you seen her abs?