- lifestyle -
Pharrell Covers Elle UK, Hi Feathered Headpiece!
Oh, Pharrell. Your accessory choices keep me young and slightly uncomfortable.
06 . 03 . 14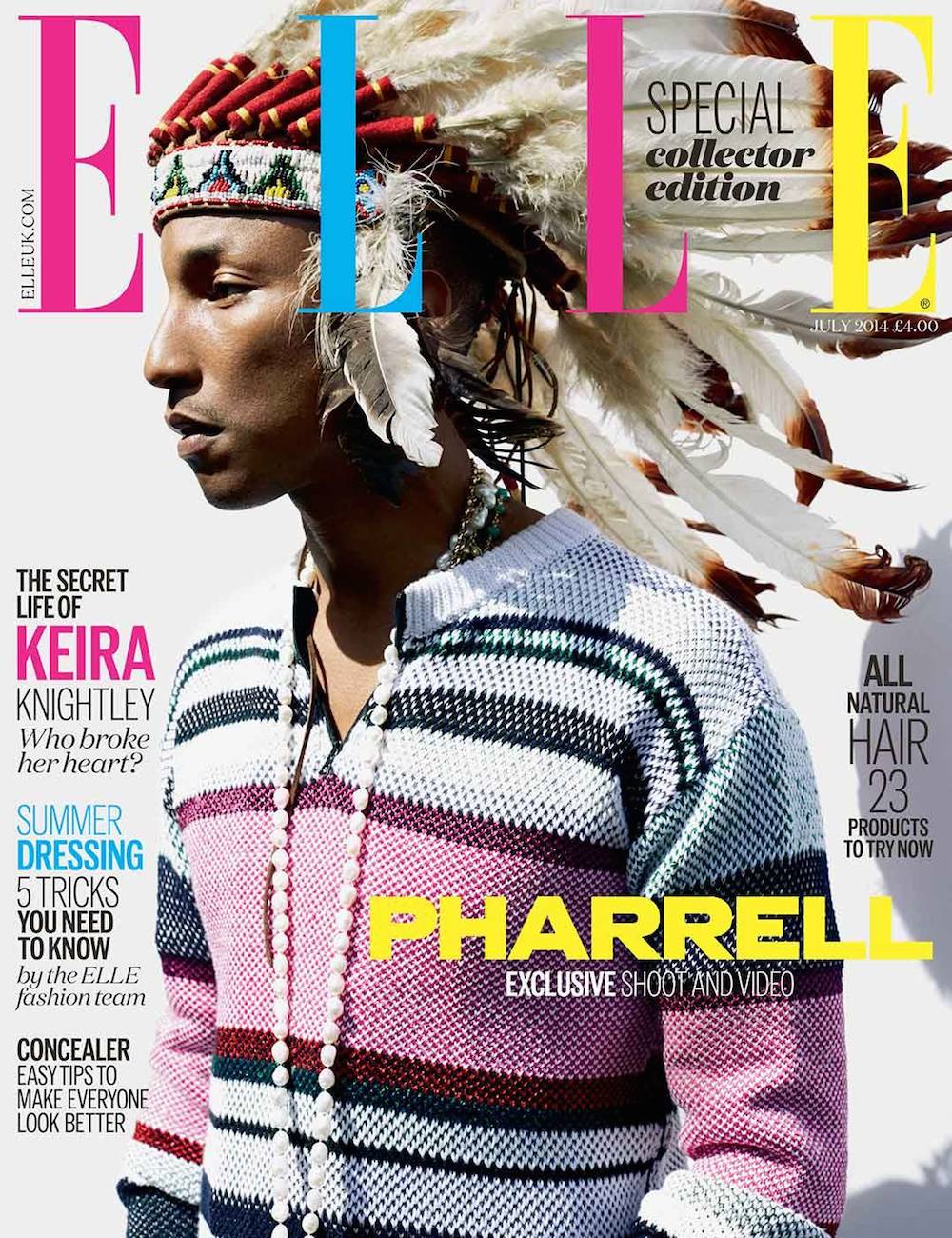 Yesterday, I was feeling a bit lazy and casual so jeans were a key player in the outfitting of myself. Naturally, I accessorized the denim bottoms with a lightweight striped sweater, a pair of red kicks, rings and an A.P.C. backpack.  While I was trying to keep my look simple, I still felt like something was missing. After seeing Pharrell's Elle UK  July cover I now know what it was, a feathered headpiece. Ok, I'm into Pharrell's new hat. I know, I know, this may unfortunately be the only time he sports the Native American look, but let me have this moment. I wasn't the biggest fan of his Buffalo hat, but am feeling this dramatic topper. Here's what I love about it: A) The detailed beading along the edge B) He is rocking it with a killer summer knit. C) He's giving us serious face while wearing it. D) It complements the white pearls around his neck. But in all seriousness, not the most sensitive choice on his part.