- lifestyle -
Rihanna In Raf Simon's Menswear And A Bucket Hat
Knee-deep in '90s nostalgia.
04 . 02 . 15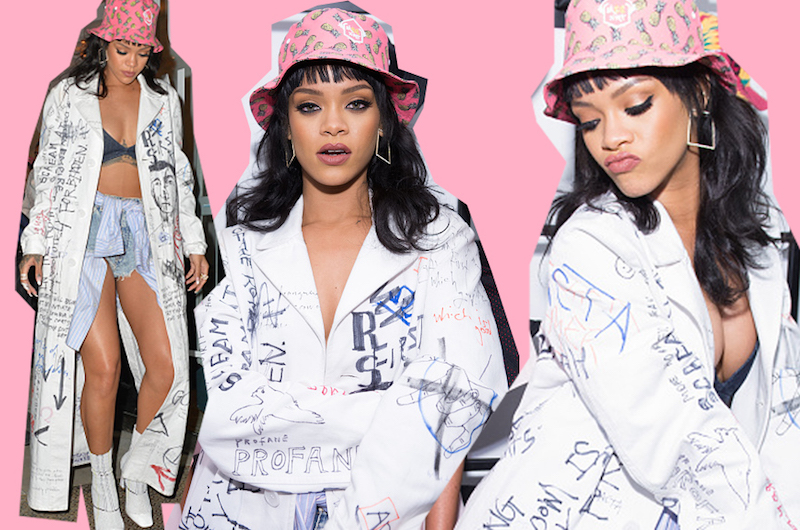 Rihanna.
The name alone calls to mind matchless androgynous dressing, a badass attitude and of course SNM. The girl knows what's up. I hate how much I love her. Sometimes, her style is so elusive, so unobtainable, it makes me think…well, actually it leaves me speechless.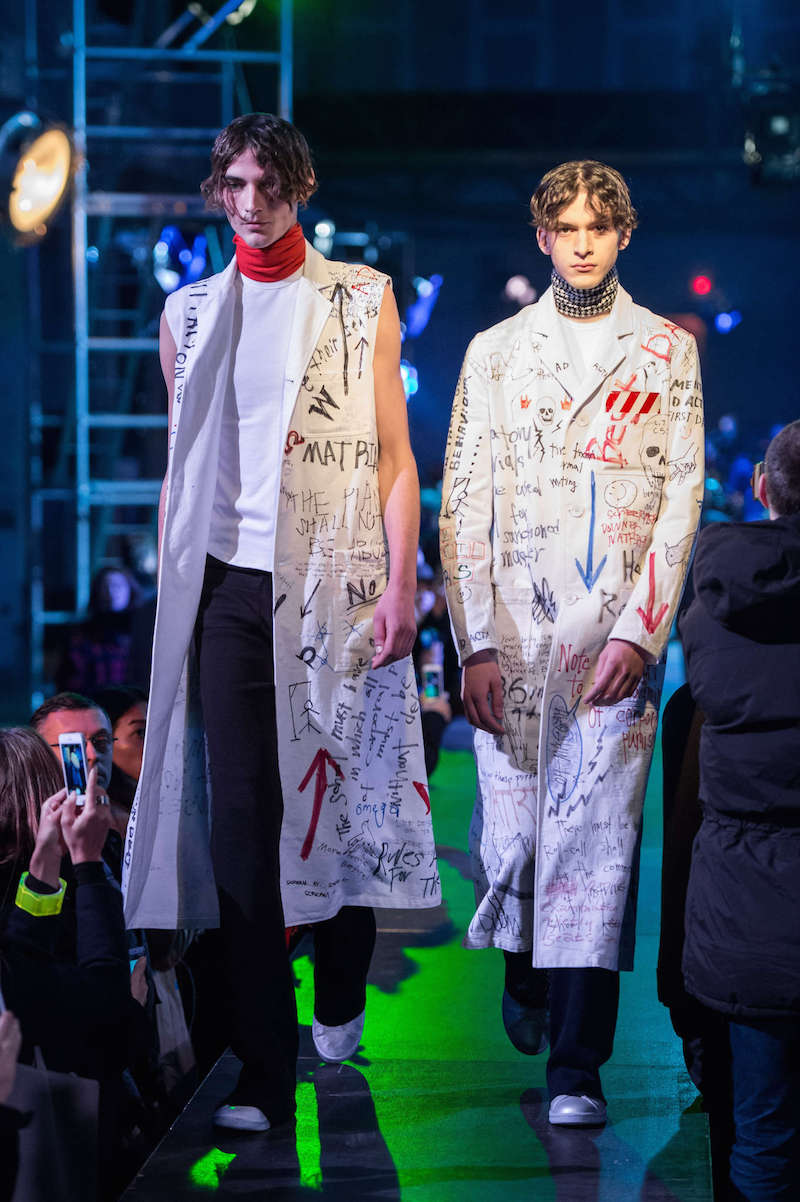 Rihanna did it again while wearing a jacket covered in scribbles of a mad scientist.
Earlier this week Rih Rih attended the Opening Ceremony's New York store to support her best friend Melissa Forde, who launched a mini collection of bucket hats designed in collaboration with rapper Wale's clothing line Wrkng Title.
No stranger to Raf Simon's menswear, the Barbadian singer wore a doodle-covered coat from his Fall 2015 collection, styled with a barely there double-denim outfit plus the Dior Spring 2015 boots she wore to the Tidal launch.
While the coat feels like it contains the scribbles of a mad scientist, she did nail the throwback hip hop look to a tee.
What appeals to me about the look — knee-deep in '90s nostalgia, wanting to dress like a stereotypical Gen-X slacker — still appeals to me.
– YOU MAY ALSO LIKE –
AN EASTER OUTFIT THAT DOESN'T SUCK
TRYING THE PHARRELL LOOK: A PINK COAT
THE RULES OF STYLE BY MICK JAGGER