- lifestyle -
The Secret Society of The Smart Arm Phone Brotherhood
There's a handshake and everything. It involves a flick of the wrist.
01 . 30 . 15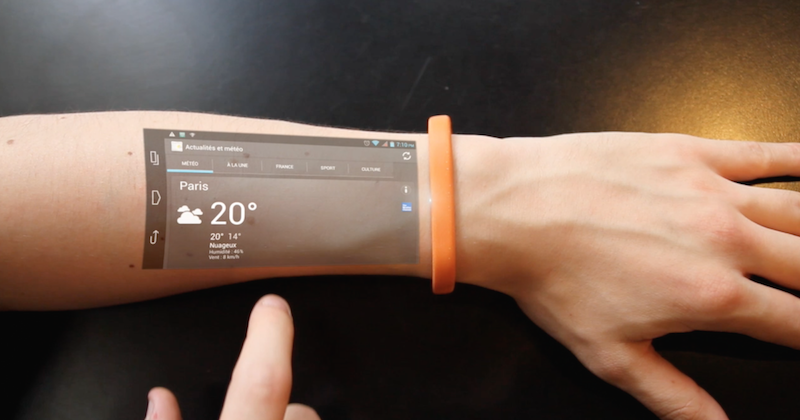 The Cicret Bracelet is about to be the must have accessory. iwatch what?
A French tech startup has found a way to get you off your phone. Actually the will make sure your phone is always on you, without it physically being on you. It's the latest creation to enter the world of wearable tech.
Let's discuss.
The French brand, The Cicret has created an arm band that turns your skin into a touch screen with a flick of the wrist. The device is compatible with Androids, (Anyone else staring to hate their iphone right about now?)  and comes integrated with a pico projector, utilizing miniature proximity sensors to display an exact replica of your phone screen on your wrist or forearm. And for the most mind-blowing part, you can submerge it in water. Yes it can get wet.
It also comes equipped with an embedded memory card, LED light for notifications, Bluetooth compatibility, and Wi-Fi.
It will be available in 10 colors and with both a 16 GB and 32 GB storage option.
Watch in amazement at the video below (which has raked up over 11 million views on YouTube) at the different possibilities of the Cicret, highlighting its amazingness.  It's said to cost around $400 and is set to hit markets in about a year and a half.
Could this really be real?