- lifestyle -
Shiloh Jolie-Pitt Looks Better In A Suit Then You, Drake Christmas Cards (Plus More Drunk News)
Let's get over the hump by looking at an 8 year old that dresses better then us.
12 . 17 . 14
Before you can have a real cocktail later, get buzzed on drunk news and I promise Friday will be here before you know it and just maybe you too can look as good as this 8-year-old in your holiday suit.
Shiloh Jolie-Pitt Looks Better In A Suit Then You
With parents like that, we never really had a fair chance.
Shiloh Jolie-Pitt attended the L.A. premiere of her mom Angelina Jolie's war drama, Unbroken, on Monday, Dec. 15, looking quite suave. The slick 8-year-old rocked a dapper black suit paired with a white shirt and black tie. She posed with dad (wo I suprising noticed second to her) Brad Pitt and her two brothers — Maddox (13), and Pax (11) — all adorably matching in suits.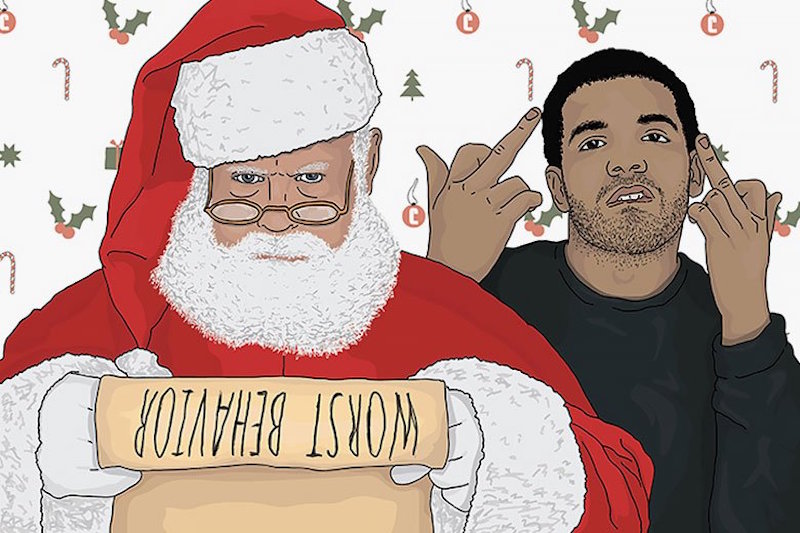 A Very Drake Christmas
Complex has done something brilliant for the Holidays. The online mag recently commissioned illustrator Oli Holmes to create ten printable Christmas cards featuring Drake in an array of merry situations.
Orlando Bloom Was Almost A Sculptor
So if Orlando Bloom wasn't making us drool on a daily basis as an actor, he could have been a sculptor, he could have been a photographer, he could have been a contender. Alas, he says: "I would have done something with my hands. Sculpture was my thing, and I was very passionate about documentary photography too. I still like to walk around and take photographs, but it's hard to do that if a lot of people are looking at you."
Rihanna Is the New Creative Director of Puma
So it's official, Puma is about to get even cooler. Rihanna will be the new creative director of the brand WWD reports. The singer flew to the brand's headquarters in Herzogenaurach, Germany for her first design session. This is going to be good for all sexes.
Lastly, I still can't stop thinking about Pharrell's pink Celine coat.