- lifestyle -
Thoughts On Jim Carrey's interview at New York Fashion Week
Why did this bizarre moment spread like wildfire? Let's discuss.
09 . 13 . 17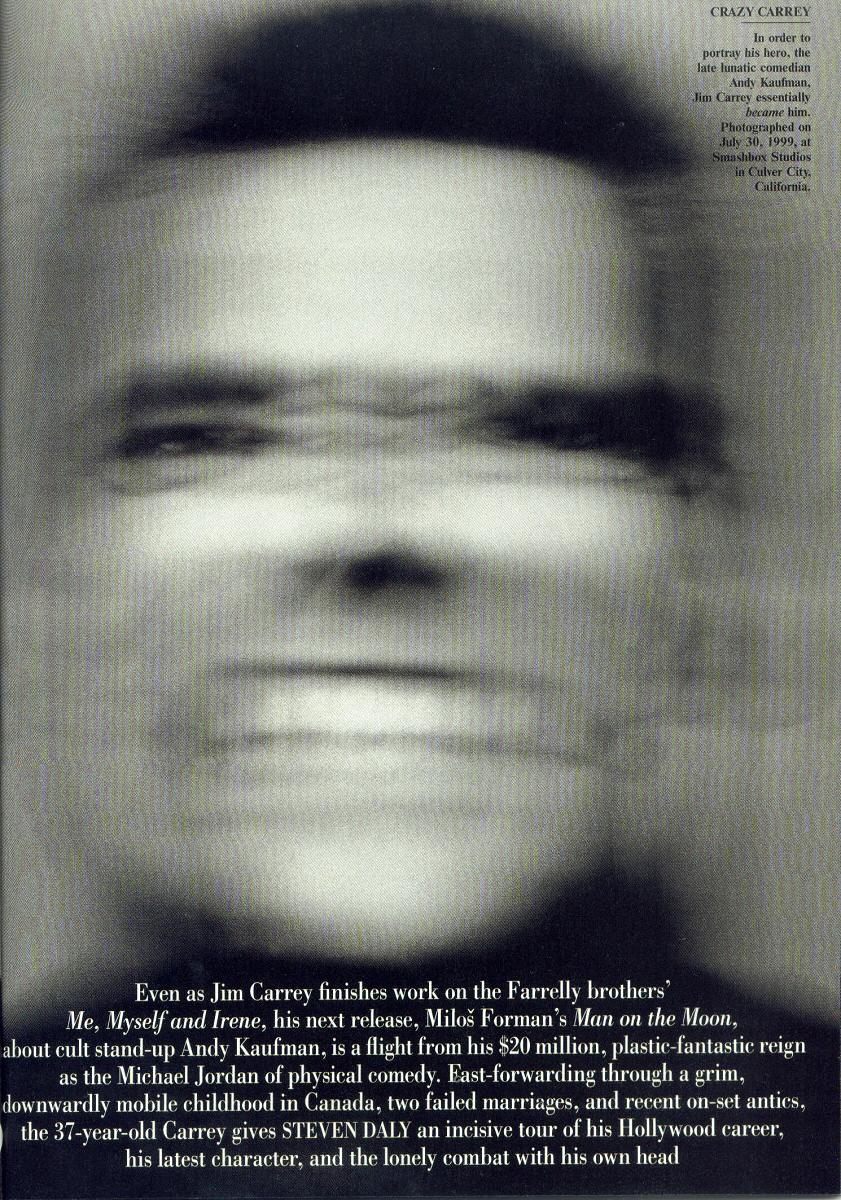 I can't stop thinking about Jim Carrey's interview at New York Fashion Week.
Jim Carrey gave a brief interview to E! at the Harper's Bazaar ICONS party last Friday night where he circled the interviewer like Jaws and raised major life questions. This went viral immediately.
Aside from the sheer awkwardness of the interview, why did this moment spread like wildfire? People have strong options about this.
Carrey jumps right in to the interview saying, "I wanted to find the most meaningless thing that I could come to and join, and here I am," he says. "I mean you've gotta admit it's completely meaningless."
He goes on to say, "I believe that peace lies beyond personality," he says, "beyond invention and disguise, beyond the red 'S' you wear on your chest that makes bullets bounce off. I believe that it's deeper than that. I believe we're a field of energy dancing for itself. And uh…I don't care."
Some say he was wrong and extremely rude. Others agree with him and love the fact he is calling out the fashion industry for taking itself too seriously.  To be honest I'm caught somewhere in the middle. Yes, I agree that it's extremely rude for celebrities to attend these incredibly thought out and lavish events just to poo poo all over them. Not cool at all. The timing for this could have been better. Although, I do think Jim raises an interesting question about New York Fashion Week and perhaps about Fashion Weeks as a whole.
As Fashion Week Kicked off in New York The NY Times ran an article asking the question "Is it a sinking ship, in the soup, up the creek? Is it — gasp! — over?" The article discusses how many designers including Tommy Hilfiger, Diesel, Emporio Armani
and Thom Browne have fled NY for Europe. As I read the article in Paris I felt sad. For me NYFW used to represent my real life fairytale where designers showed clothes that would help us transform ourselves.  But it has not shined as brightly as it once has. It nonetheless wins over the attention spans of many and drenches many Instagram feeds.
What does the future hold for NYFW? How do you feel?