- lifestyle -
Underrated Menswear: The Golden Girls' Various Boyfriends
For a substitute teacher from Miami, The Golden Girls Dorothy had style.
11 . 28 . 14
For a substitute teacher from Miami, The Golden Girls Dorothy had style: Bold prints, billowing high-waisted pleated slacks, polyester everything and her signature vintage Chanel earrings. All the girls on the show really killed it with their perfectly constructed '80s wardrobe choices. But it was the iconic shows various boyfriends — the brave men that stepped into the house of raging hormones, estrogen and wicker that taught me a thing about '80s style and encourage underrated menswear that we should imitate now.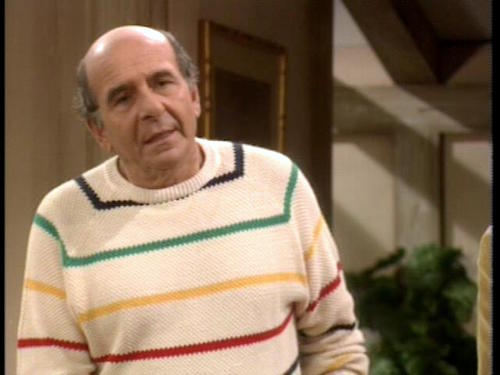 Stan
I cant start this without talking about Mr. Stanley Zbornak. The guy certainly knew his way around a track suit. But there was one moment where I actually really liked Stan's look. This Hudson Bay-esque sweater is really a great knit and showed Stan's sad attempt at trying to live like a twenty-something year old stud. Underrated menswear at it's finest.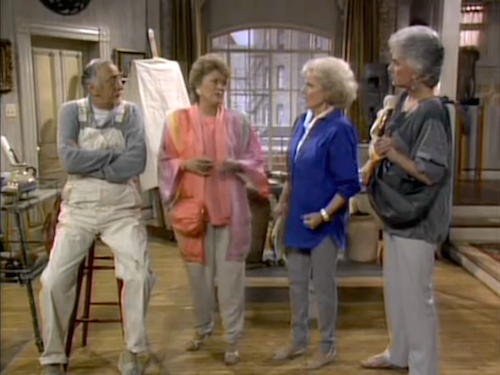 Laszlo
Is anyone not attracted to an artist that wants to sculpt you naked? Answer: no. His character, Laszlo gave keys to the girls, each unsuspecting of the fact, to his studio to pose nude for him. Here the artist rocks white overalls with a grey sweatshirt – quintessential '80s artsy dude. I feel like you could see this normcore look everywhere from Topman and Barneys to on Jaden Smith walking down Prince Street.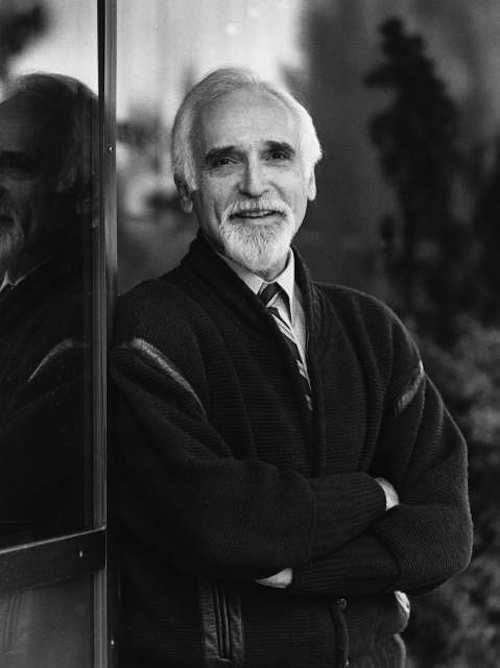 Niles
One of the few men that actually stuck around. Niles gets points for diligence and maintaining a cool varsity aesthetic all while listening to countless Saint Olaf stories. Of course at some points his keen concentration on Rose begged the question of authenticity.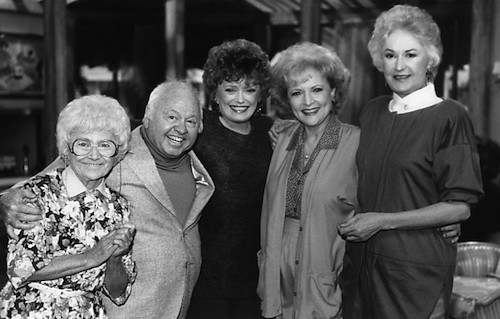 Rocco
Sophia can certainly pick a guy. Although Rocco faked his gangtster past and pretended to rob a bank to win the heart of Sophia, his baller swager could have fooled me. As I noted back in August, this look was prolific on the fall 2014 catwalks at Dior Homme, E Tautz, Oliver Spencer and YSL.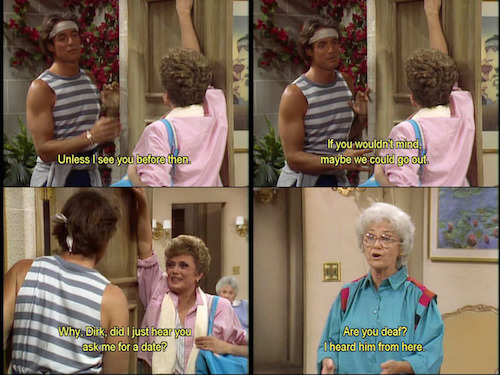 Dirk (Blanche's Young Baue)
Remember when men worked out in the '80s and wore things like thin striped tanks and strategically placed headbands, crop tops and artfully hole-y sweatshirts? No? Well take a walk around the East Village now and you will see the retro athletic look resurected as street attire, or click through our fashion section.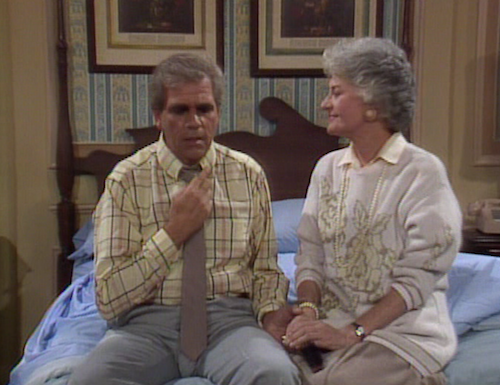 Glenn O' Brien (The Married Guy Dorothy Had An Affair With)
Has 1980's in-your-face plaid ever felt more relevant?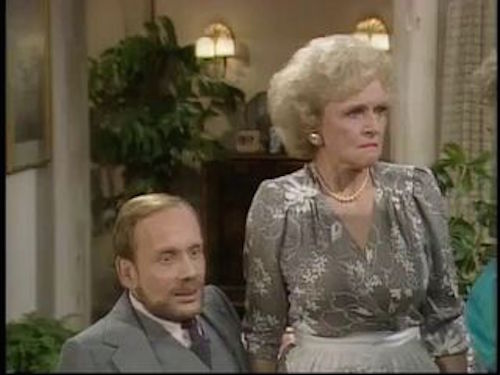 Dr. Jonathan Newman
In the words of Blanche: "That is the cutest little suit I have ever seen."
That's what I learned from the plethora The Golden Girls' gentleman. Imagine if these ladies had Tinder? Oh the damage that could have been done.