- lifestyle -
What to Look For During New York Fashion Week: Men's
The menswear marathon begins its final lap by taking it's very first step in NYC. The whole ordeal might appear pretty odd.
07 . 10 . 15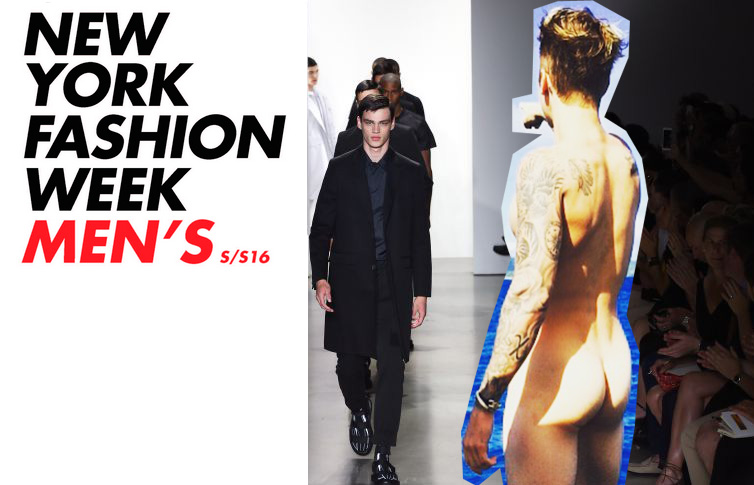 The men's wear carousel spins for the very first time in NY next week as New York Fashion Week: Men's hits the big apple. Ready for the parade of fabulous fashionistos, grimy young rockers and male models?
So next week kicks off the very first fashion week dedicated to menswear here in NYC. You know what that means? Fashion shows with 95% less aggravation and celebrity attendees, not as many ruthless seat stealers and clothes that speak for themselves. After an excitement packed fashion month in London, Milan and Paris- which offered plenty of drama and gender bending fashion, NY based designers get to show their stuff. But the question remains, will NY deliver more creative satisfactions than across the pound?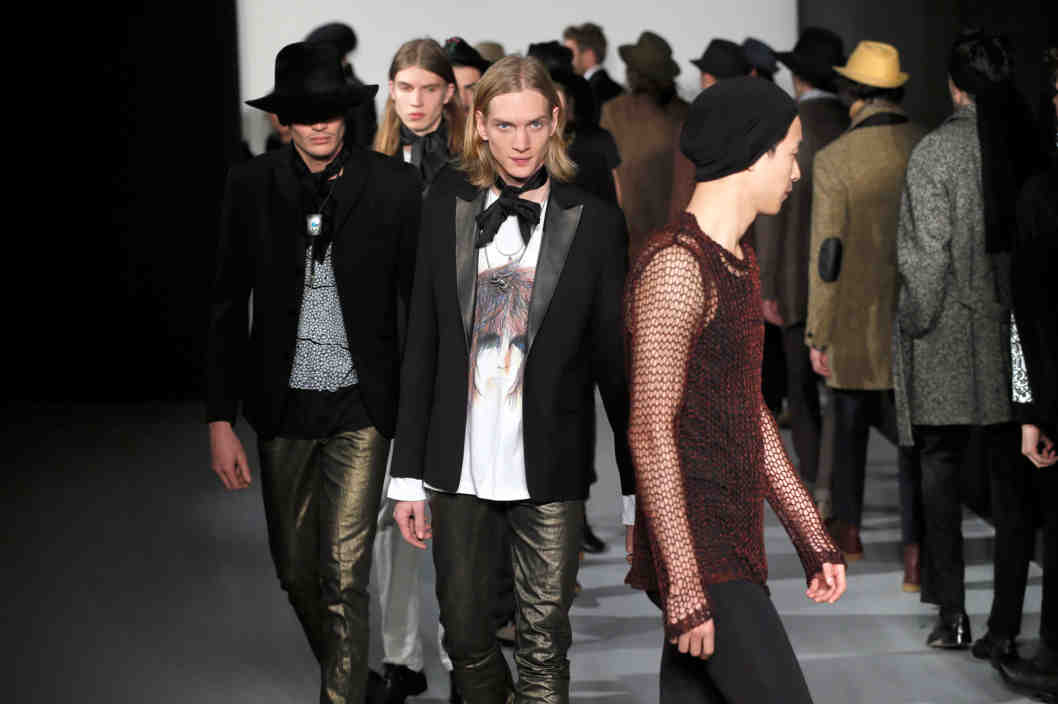 We know that New York Fashion Week is the most global of the fashion weeks. However, when menswear designers showed as part of the larger NYFW in previous seasons the coverage was small compared to the higher-profile women's collections. And so birthed New York Fashion Week: Men's.
This defiantly feels very different than NYFW in September. Perhaps it's because it lacks the big-budget spectacle of its feminine sister, or the fact that it falls mid summer when many, including myself, mentally disembark to a permanent beach location, I'm not exactly sure the reason. Still with the farthest distance traveled between men's fashion week, NY will certainly not disappoint.
I'm expecting androgyny and delicate dandy to be the words of the week followed by baggy trousers, '60s flare and damn that model is hott.
Time to wave the American menswear flag fellas. I bet it's pink with lots of stars and stripes. Keep your eyes on OCV for the latest coverage during the week.
– YOU MAY ALSO LIKE –
FLOWER DESIGN, DAY 1: THESE FLOWERS EFFING ROCK
BRB, STEPPING UP MY SWIMSUIT GAME IN MALTA
CONVERSATIONS ABOUT SOFT LAYERS: MILAN MEN'S FASHION WEEK SS16