- lifestyle -
Why Harry Styles Is The New James Bond
Check your local listings.
05 . 18 . 15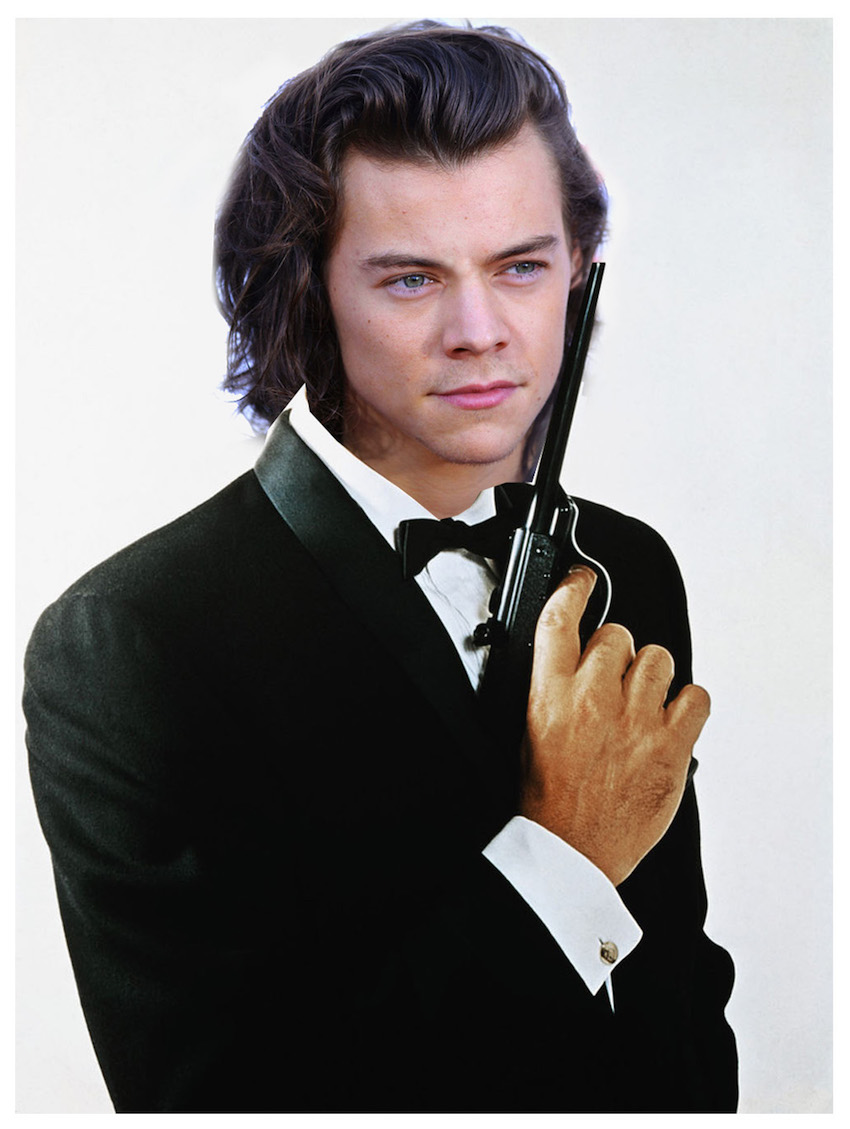 Comparing a man to James Bond has to be one of the most overused comparison this side of the sartorial Mississippi since "the 1970s". But if I have anything to say about it, this is all about to change.
The 2015 James Bond will have a droopy, androgynous languor to go along with his martini and poolside Bond girl.
The mens style consensus at the 2015 Billboard Music Awards is always more stimulating then other awards shows: the Oscars, Globes and Teen Choice never really match up. Male musicians ranging from One Direction to Nick Jonas suited up for the event, but one member stood out from the rest of his well-tailored male peers. Harry Styles.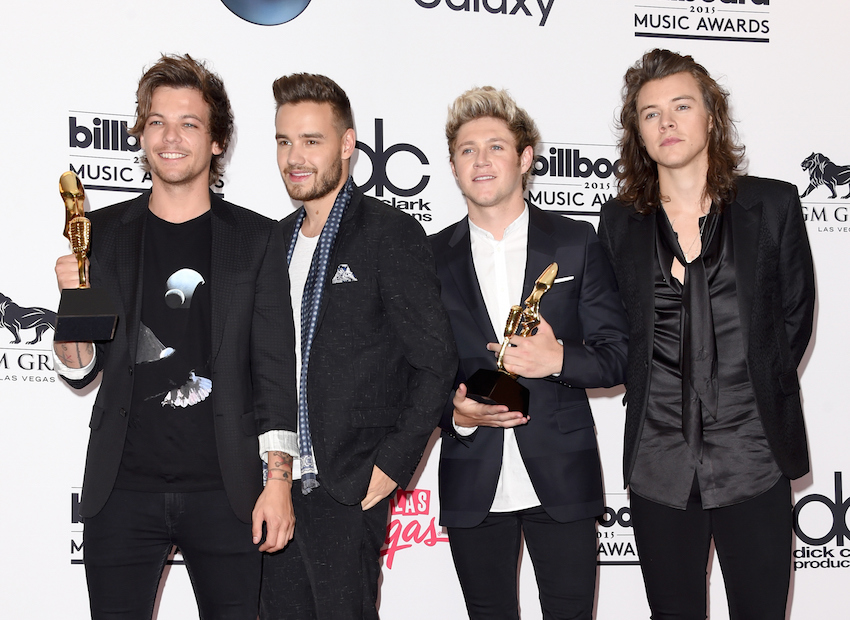 A couple of months ago I posed the question – Harry Styles, Style Icon Or Snazzy Saint Laurent Wearer? I mean the boy does love him some Laurent, but he does always manage to give the look a unique brand of personality, doesn't he?
His all black Saint Laurent look at tonight's Billboard Awards look recalled those titillating summer nights in August when the air feels like a mixture of silk and velvet and the sent of leather dangles dangerously the air. Did you know an all black look could do all that? No? Neither did I.
This is what I want the next James bond to be wearing while he cruised around in a silver convertible – A freshly blurred gender divided look that is rooted in a subcultural music scene. The long hair would also be a great add on the to Bond look. I'm not sure if Hollywood's producers are as quite into this look as I am.  But that Saint Laurent stock-tied blouse in black chiffon has got me saying, Styles, Harry Styles, I'll take that shaken not stirred.
If nothing else, the picture below says it all.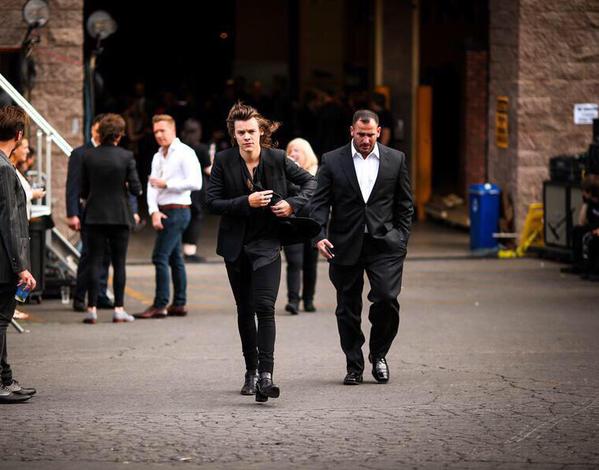 –  YOU MAY ALSO LIKE –
WHAT THE 2015 MET GALA TAUGHT ME ABOUT HOSTING A PAJAMA PARTY
PLAYING STYLIST (AND RUPAUL) WITH THE MET GALA 2015 ATTENDEES