- music -
70s Post Punk With A Gang Mentality: Meet Mainland
Mainland's sound is as upbeat and addictive as barbecue flavored pop chips.
07 . 21 . 15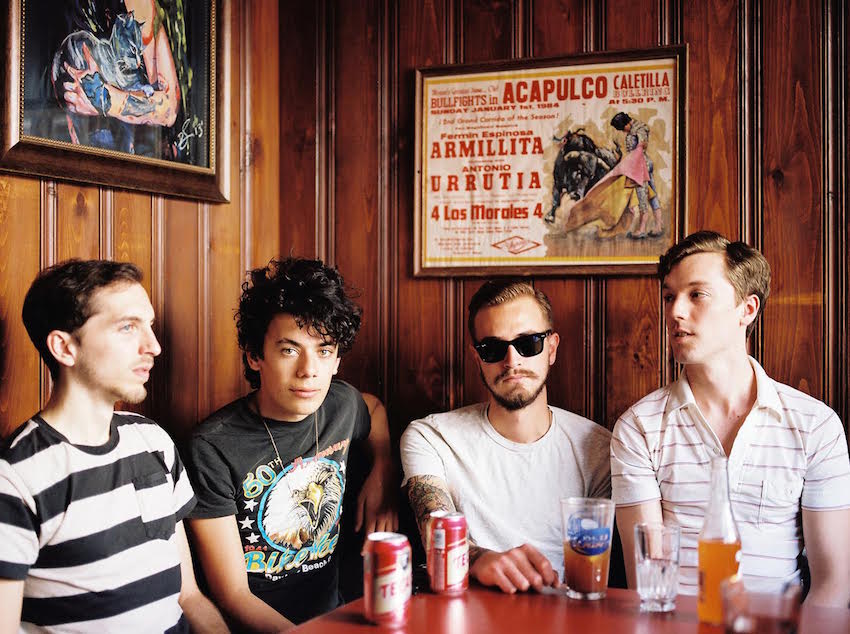 Mainland is pop-rock band from New York made up of four fellas that can truly turn out particularly serpentine jams. Their latest single Outcast is filled with the kind of enthusiasm and energy that you always dream of finding in your morning cup of coffee. Not quite as smoky, grimy and intense as some of their peers, Mainland is about fast, choppy riffs that make you want to accomplish greatness. It's infectious energy at it's best.
I spoke with the Mainland members, singer and guitarist Jordan Topf, guitarist Corey Mullee, bassist Alex Pitta and drummer Dylan Longstreet, about Nostalgia, dreams and Janet Jackson.
Tell us the inspiration behind your music? What's the personality of your songs?
We write about what we know, relationships, hardships, and different struggles and triumphs we face in our lives. We put a positive upbeat sound underneath lyrics about breakups, being broke, and being lost in the New York shuffle. Each song has it's own individual personality, but I feel like the record has very moody love narrative to it.
Why is Nostalgia so important to you?
A lot of the songs on our album were about looking back on mistakes made with ex lovers and bartending jobs but mostly thoughts about past times good and bad. Nostalgia is important to the band, we have a nostalgic quality to the photographs we take and the musical subject matter.
Who is your muse?
Love, loss, and time are common muses for us. The places we travel to have a big influence on our art.
 What was your most memorable dream?
I had a dream after I lost my father that I'll never forget.
I was going on a trip somewhere in South America and with a mysterious woman. I entered a plane and realized that it was a two seater plane and I was the pilot! I didn't know how to the fly the plane but we managed to take off into the sky. As we were flying somewhere over Brazil the plane ran out of gas and we crash-landed in a cornfield. I stepped out of the plane and witness an apparition of my father that said "Keep going". Since then I'm always moving forward.
Do you have a favorite film?
Anything David Lynch, Jim Jaramusch, or Stanely Kubrick. 
Do you have any other musical influences that might surprise us?
Track one of our new record was influenced by 70s disco classics like Chic/Michael Jackson and some 80s R&B like Janet Jackson.
What are you listening to now?
We've been really enjoying our friends in New York Dreamers, Highly Suspect and our friends in LA Talk In Tongues.
We've been on a D'Angello binge as of late.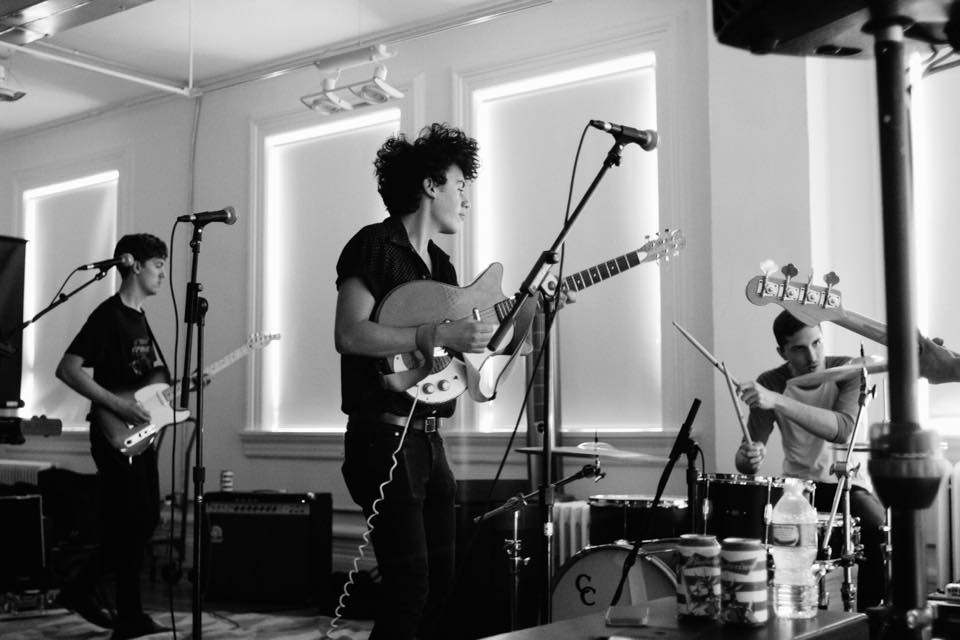 Where do you shop?
We're big on thrift stores in New York (Front St. General, Village Style), and our friend's motorcycle shop FELTRAIGER.
How would you describe your style?
70s post punk with a gang mentality.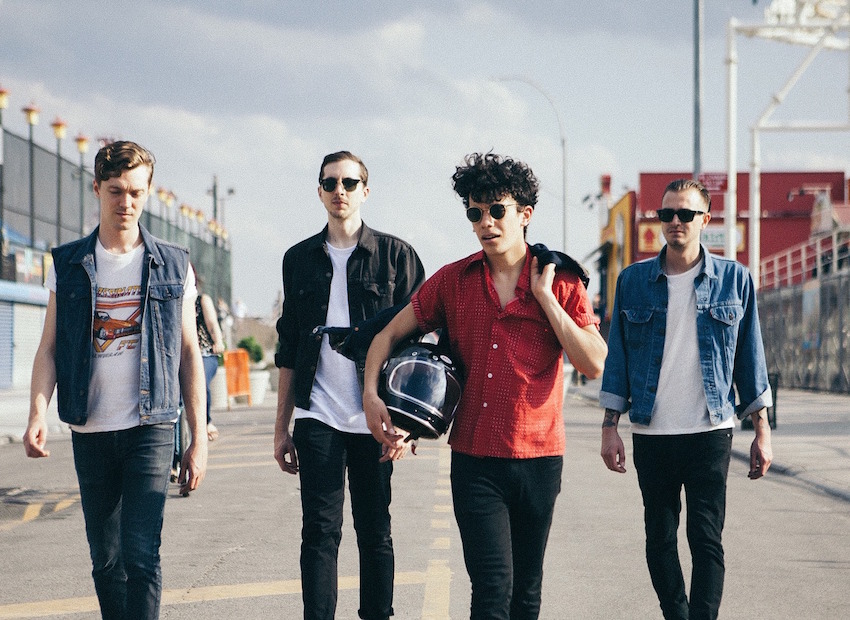 Where do you think the most exciting music scene is happening in the country right now?
Los Angeles. The best songwriters and producers are there right now.
The creative atmosphere in LA is just so supportive and fun.
We can't wait to go back. 
What's something no one knows about you? 
We have a rap collaboration in the works on one of our new songs, that we are very excited to announce.
Stay tuned…
– YOU MAY ALSO LIKE –
HOW TO WEAR A FLORAL VEST IF YOU ARE NOT JIMI HENDRIX
A RETRO LOOK AND LEOPARD PRINT SHOES AT #NYFWM
GET YOUR MIX ON: NEW YORK FASHION WEEK MEN'S STYLE