- music -
Rita Ora On Showing Skin & New Music: Exclusive
Hey! You there, miss, with the blonde Spice Girl-esque buns and sexy pleather skirt. How do you do it?
04 . 28 . 14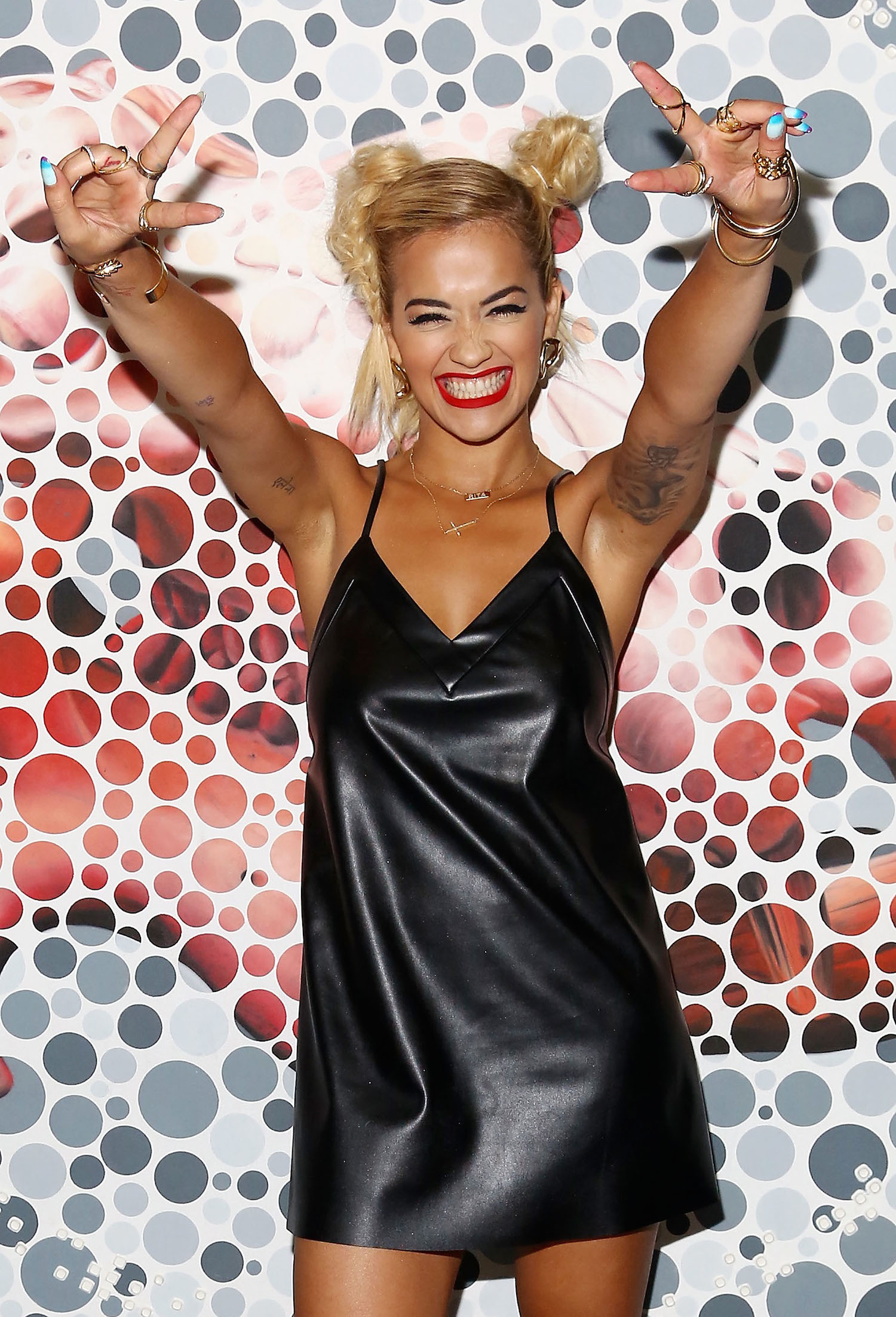 Hey! You there, miss, with the blonde Spice Girl-esque buns and sexy pleather skirt.  You with the incredibly carefree attitude, the meticulously drawn pin-up tattoo on your ribcage and that sexy red pout.  Yes you with that ultra sexy accent and those dance moves that makes everyone else in the room look like robots. How do you do it? Can you share your secret with me?
"Showing skin." Rita Ora told me at Paper Magazine's 17th annual Beautiful People Party on Friday night (April 25) in NYC is one sure fire what to be hot this summer. "The sexiest this you can wear this summer is skin. Being comfortable in your own skin is the hottest thing. And flashing some never hurts. I'm a big believer in sex and love, so it makes sense for me. Summer is a great time to embrace sex."
Rita Ora is one of those singers who make dressing provocatively an effortless affair. I do my best to dabble in this idea but can never get it to truly look breezy. Or as us Italians call it, Sprezzatura – my favorite word ever uttered meaning effortless grace. That's one of the things I find so invigorating about the young songstress.  Her I don't give a fuck attitude coming across so noninvasively and casually.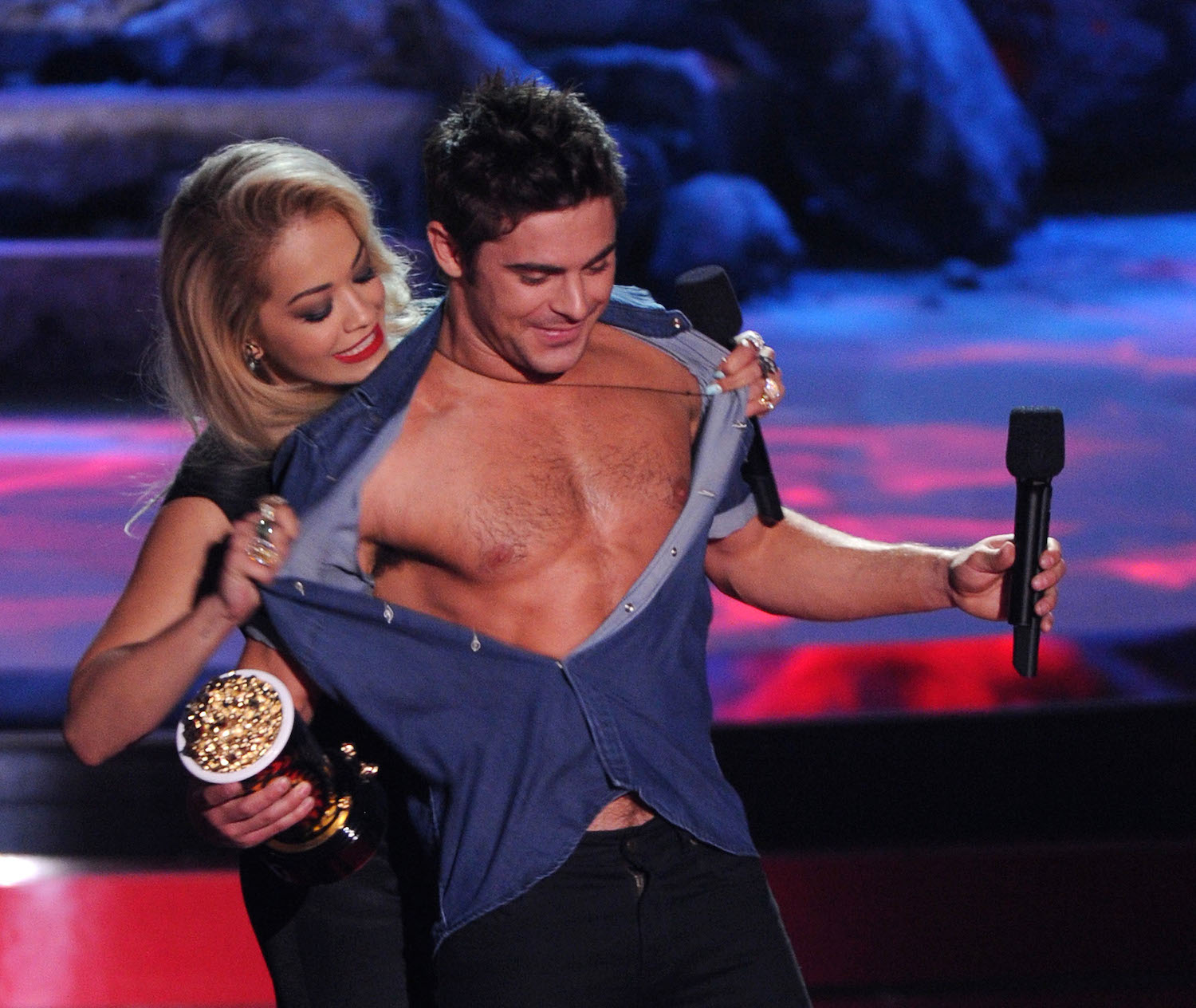 Rita has been on fire this past year. She collaborated with Converse, fronted Elle Magazine, ripped Zac Effron's shirt off at the MTV Movie Awards and is dating music producer Calvin Harris. What was the most exciting moment from the past year? "Having people trust me with my crazy ideas was the highlight of my year," Rita told me. "Doing my own creative with the music videos and how we adapted what we wear and what we do. Developing the sound I wanted to create for the states, that's what's really so exciting for me. It's exciting times man. It's all about to happen."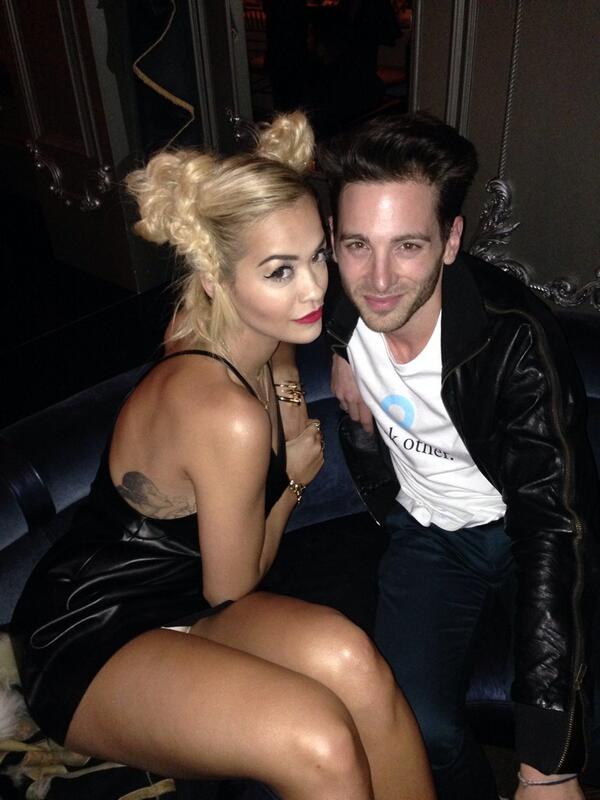 Aside from a wonderful year filled with shirtless men and new music, I wanted to get her take on personal style. "For me it's all about freedom," she expressed to me. "Being yourself and forgetting about all the criticizing bullsh*t and those who can't handle it. I think individual style can really be wonderful if you stay true to yourself. I'm all about empowering women. Right now I am surrounded by great spirit and massive amounts of love. For me, that's where I pull inspiration. This album really helped me with that. It made me feel so much more confident. I'm just on cloud nine at the moment."
On another note, my buddy Siva Kaneswaran from The Wanted mentioned to me that he recorded a song with the blonde singer a bit ago. "Siva's my boy. I don't know. I didn't think the song I did with Iggy called "Black Widow" was going to drop but it did so you never know. Anything can happen." Amen to that sister.