- style -
3 Sneakers to Get You Over the Wednesday Hump
The kicks for Chilling out, maxing, relaxing all cool like.
02 . 18 . 15
Not to sound like a grandmother stuck in a 26-year-old man's body, but remember when they made sneakers? Like actual, cool, '90s kicks?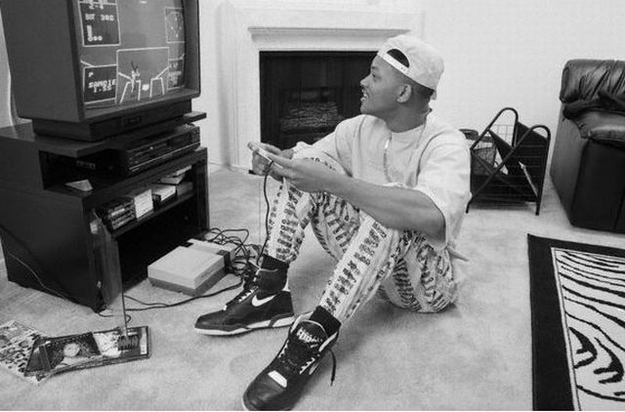 Like those?
Yes? Well I was hoping you might say that.
In attempting to distract yourself from the invariable numbness that is caused by stepping outside in temperature below zero, I have three sneaker suggestions that although unfortunately do not promote warmth, however fulfill you in other fashion-focused ways. Much like a cocktail at happy hour is more fulfilling then that day old wrap waiting for you in the fridge at your apartment.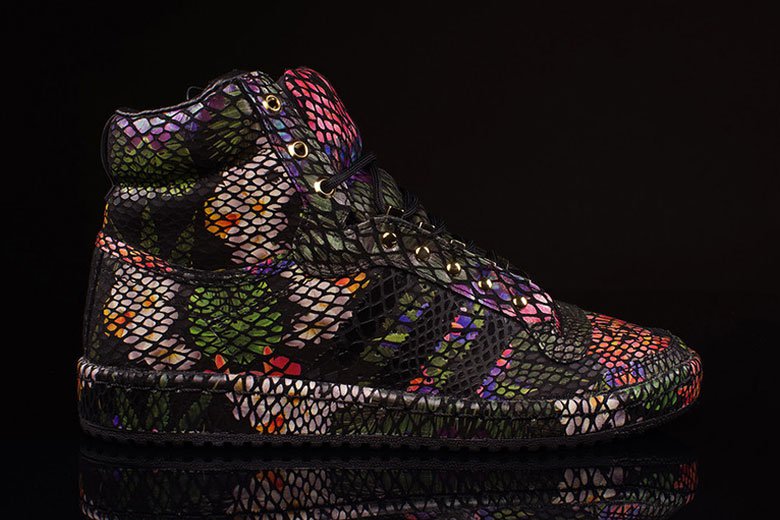 Following its "Fox Red" model, adidas Originals have revealed another iteration of the Top Ten Hi silhouette. Its snakeskin aesthetic is stitched with an eye-catching iridescent fabric, displaying a bold floral design, encompassed by a black mesh netting. The kicks are priced at $150 USD and are available for pre-order here.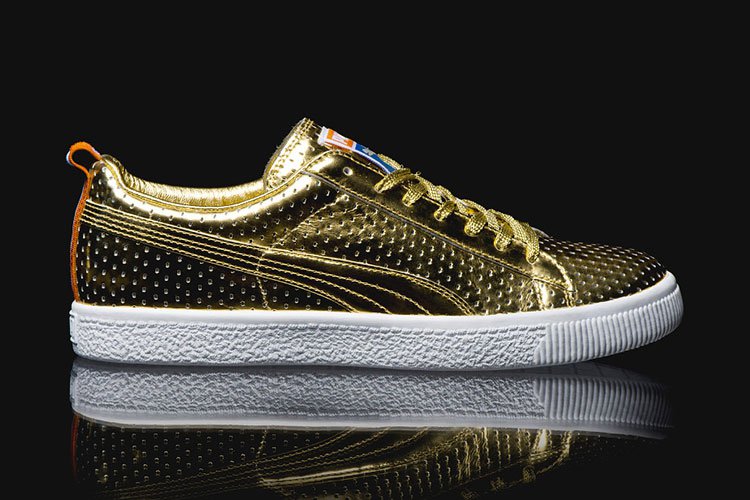 Paying homage to legendary basketball player Walt "Clyde" Frazier, PUMA has unveiled the duo's collaboration. Redesigning one of PUMA's most iconic silhouettes, the Clyde shoe speaks to Frazier's ability to steal the ball — which marked him "Clyde," à la the notorious crime duo Bonnie and Clyde. The shoe features a metallic gold perforated upper and a textured all-white outsole. Look for its release February 13 at select shops.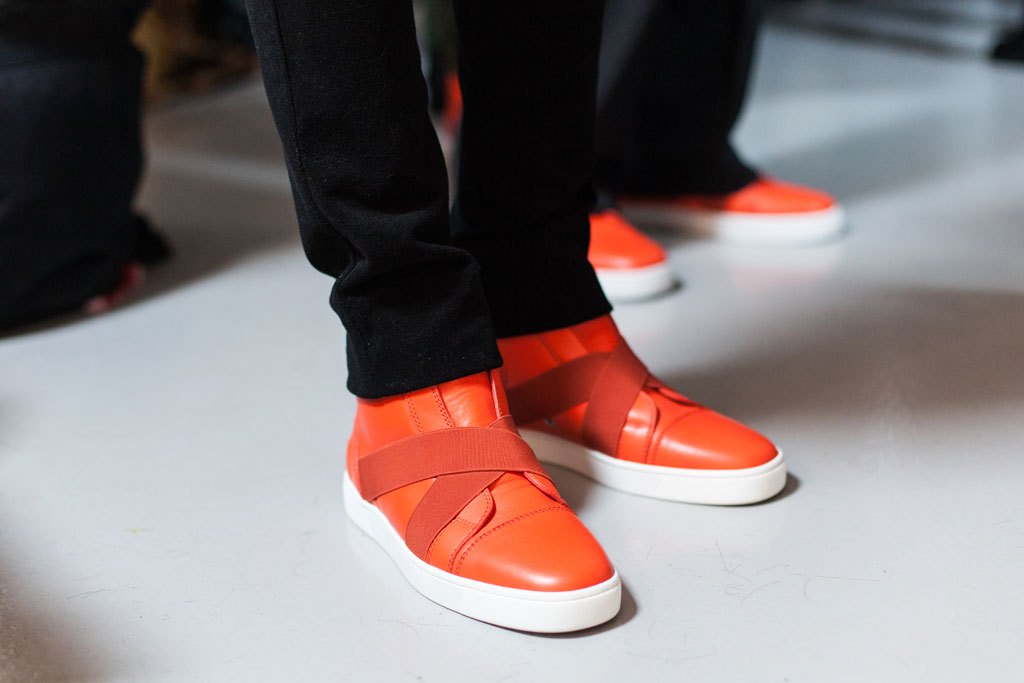 Todd Lynn's fall '15 show in London featured a footwear collaboration with Christian Louboutin, including these vivid orange mid-top sneakers with elastic strapping and white soles. The unisex collection also features a black-and-white Chelsea boot and the mid-top sneakers in shades of blue.
– YOU MAY ALSO LIKE –
I BE ON MY SUIT AND HAT AT NEW YORK FASHION WEEK
THE BOHEMIAN MARINER HITS NEW YORK MEN'S DAY
 THE BIRTH OF THE ROMASEXUAL: A NEW MALE PIN-UP