- style -
31 Spring 2015 NYFW Looks To Borrow From The Girls
Well tie me down and hit me with countless women's bags that I would gladly wear.
09 . 10 . 14
If you're like me, sometimes you get the wondering eye. You can't control it, and why should you have to. It's a saturday afternoon and you're walking through the women's section of a newly opened shop on Spring Street. Coffee's in hand and you are over the fact that you have to head to the basement before seeing a single menswear item. On your way you notice yourself start sideways glancing as you walk over the newly faced floor boards and smell leather and see anarchic printed knits. You spot several prospects that you notice are giving you the come hither eye. They say – gender is an illusion, get over here. So with cat like precision you snag them on your way to the staircase.  You're only human. Shit happens and gender is a blurry thing.
So for the fellas out there who also like to borrow from the girls, here are 31 looks hot off the Spring 2015 NYFW runways to keep an eye out for.
Marc by Marc Jacobs's plastic polka dot top.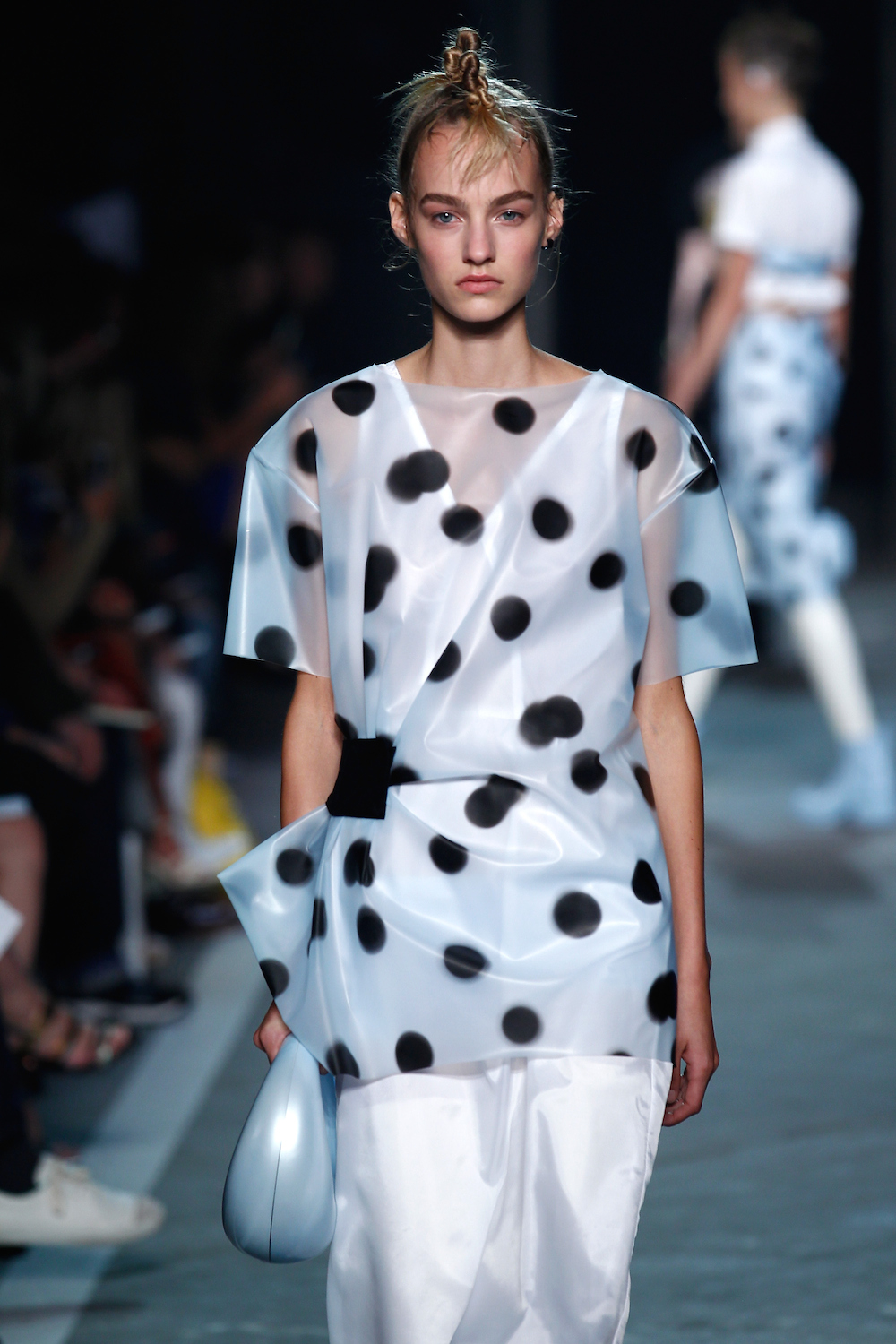 Adam Selman's white cotton jumpsuit.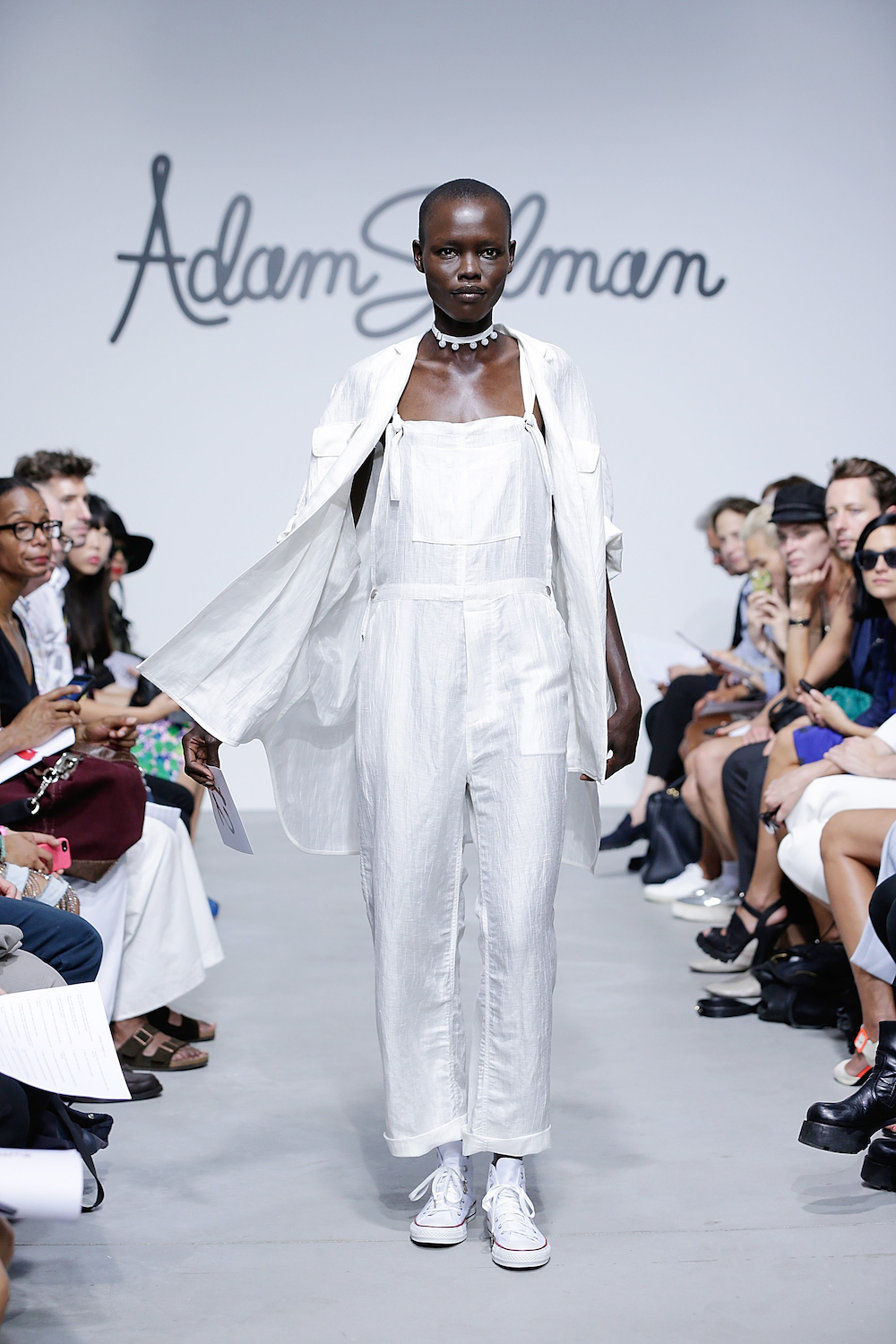 Alexader Wang's grey sculptured top.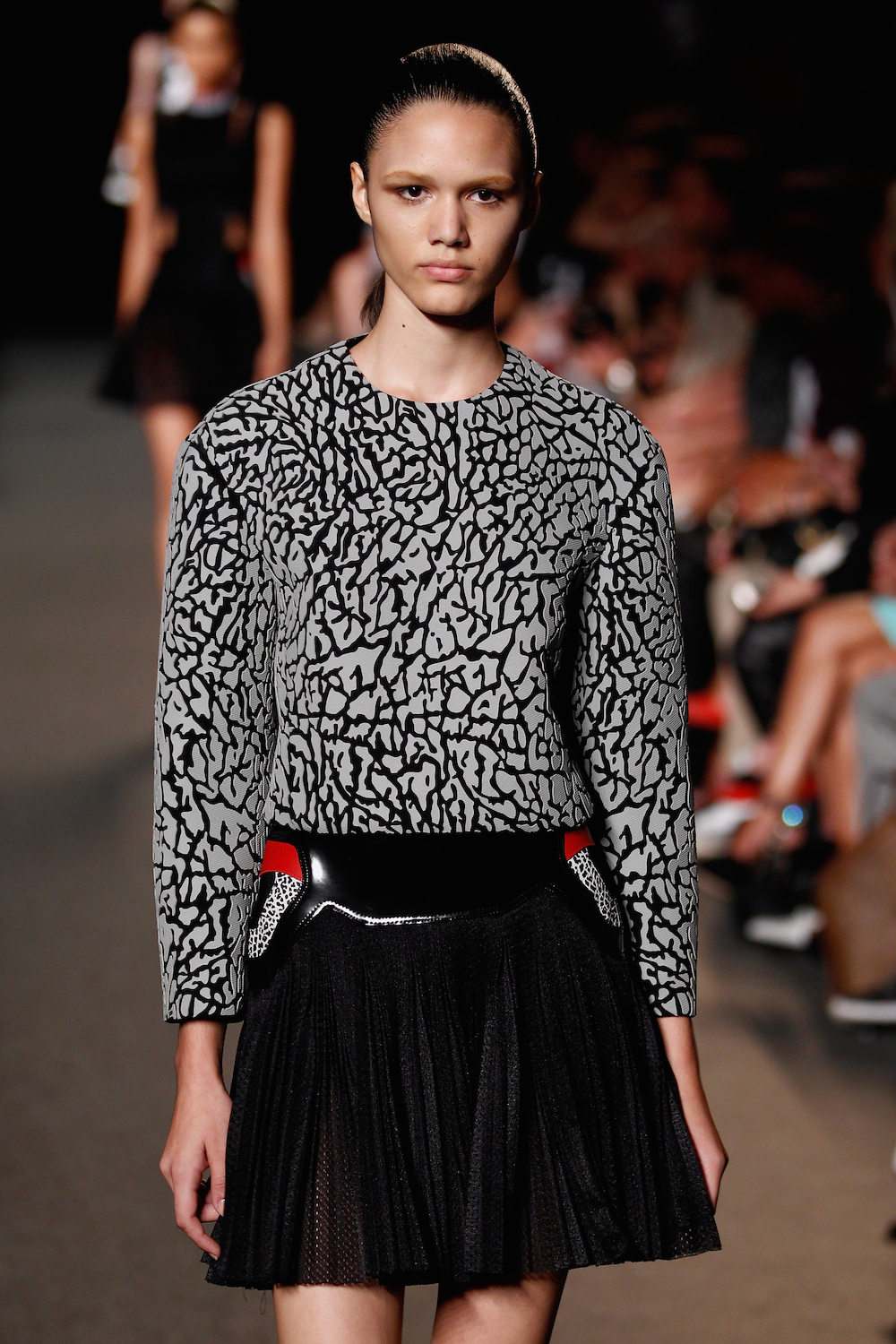 This white Alexader Wang sheer shirt with a barcode paltered on the collar.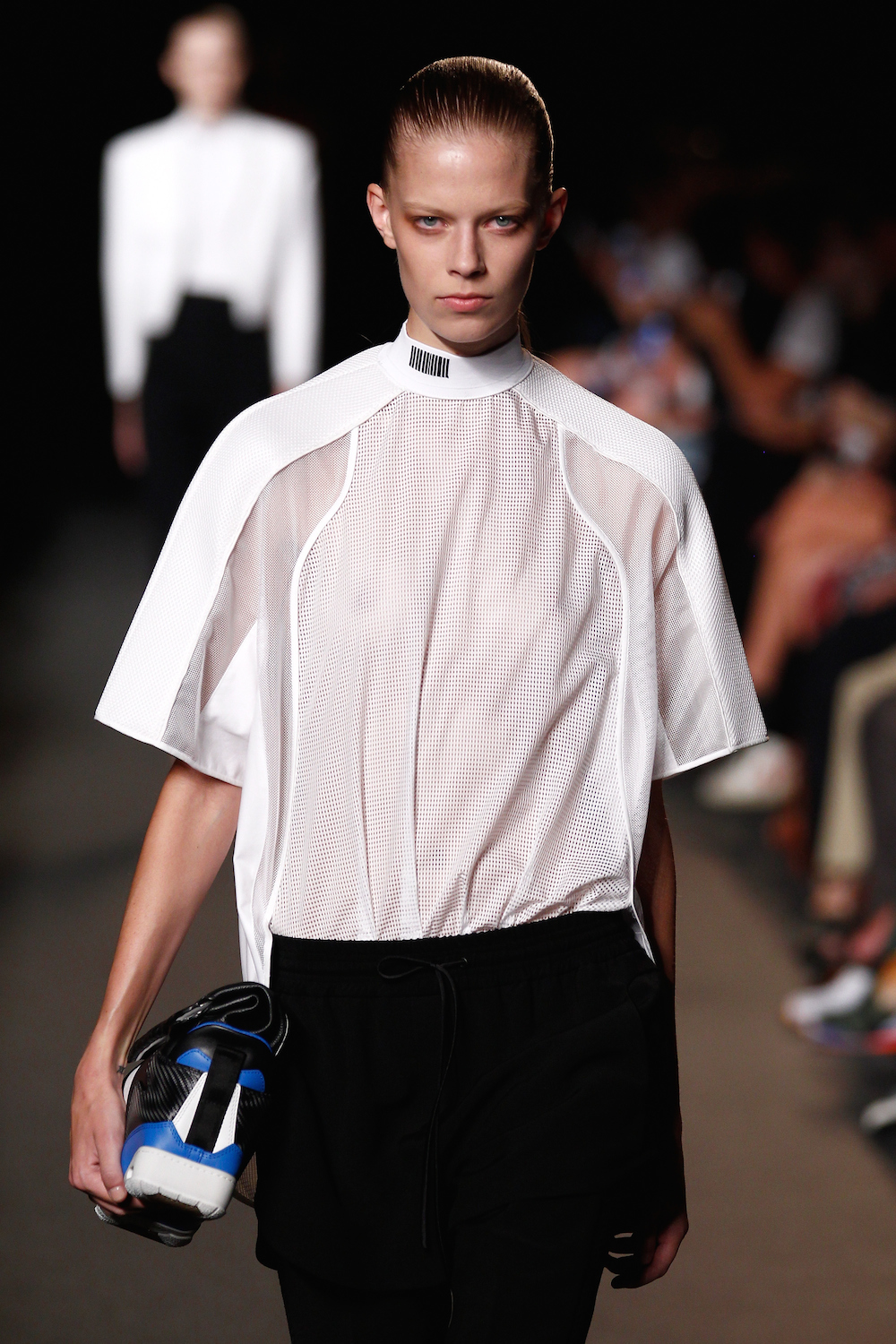 Vivienne Hu's baggy check pants.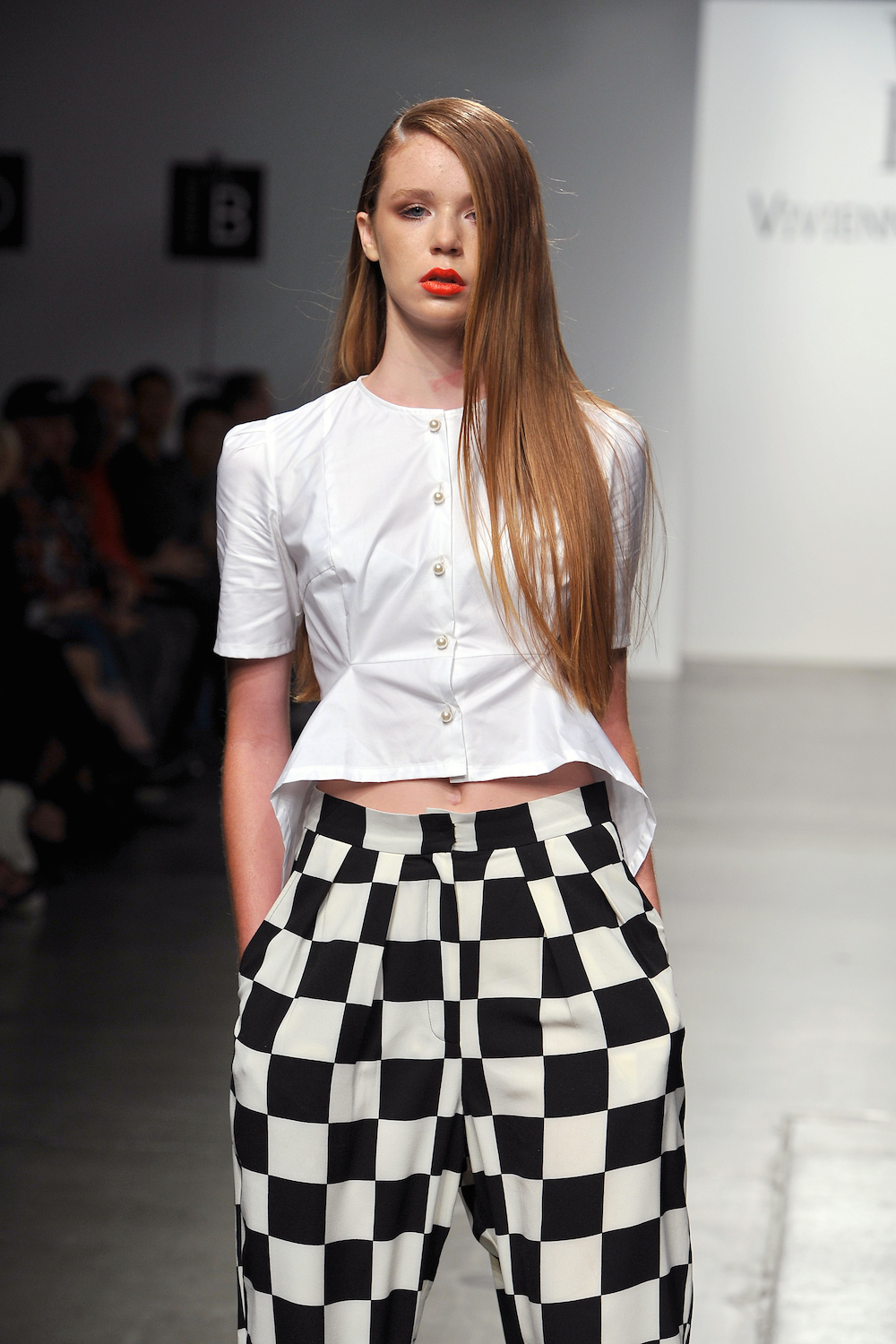 This white circle bag by Marc by Marc Jacobs.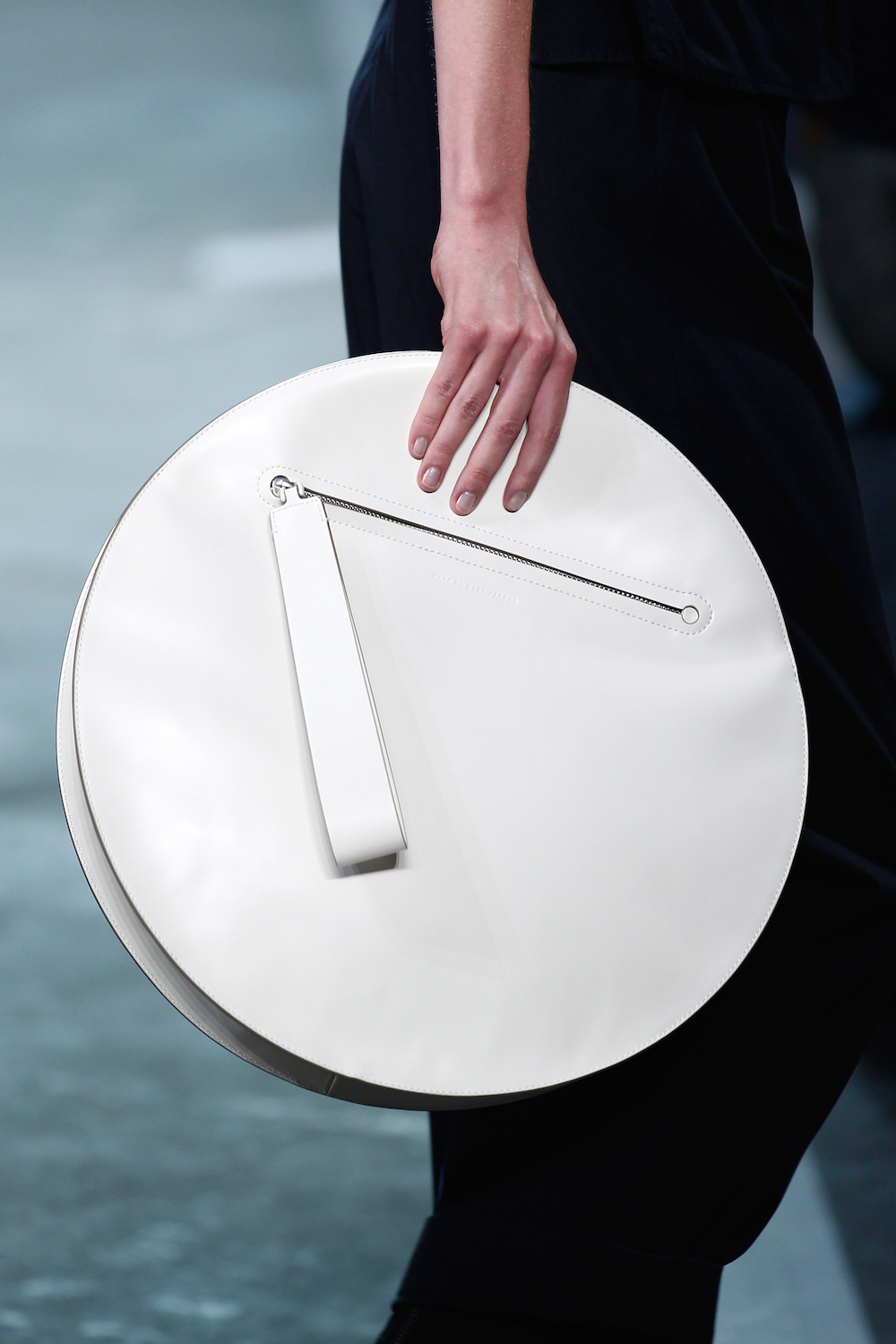 Rodarte's barn jacket.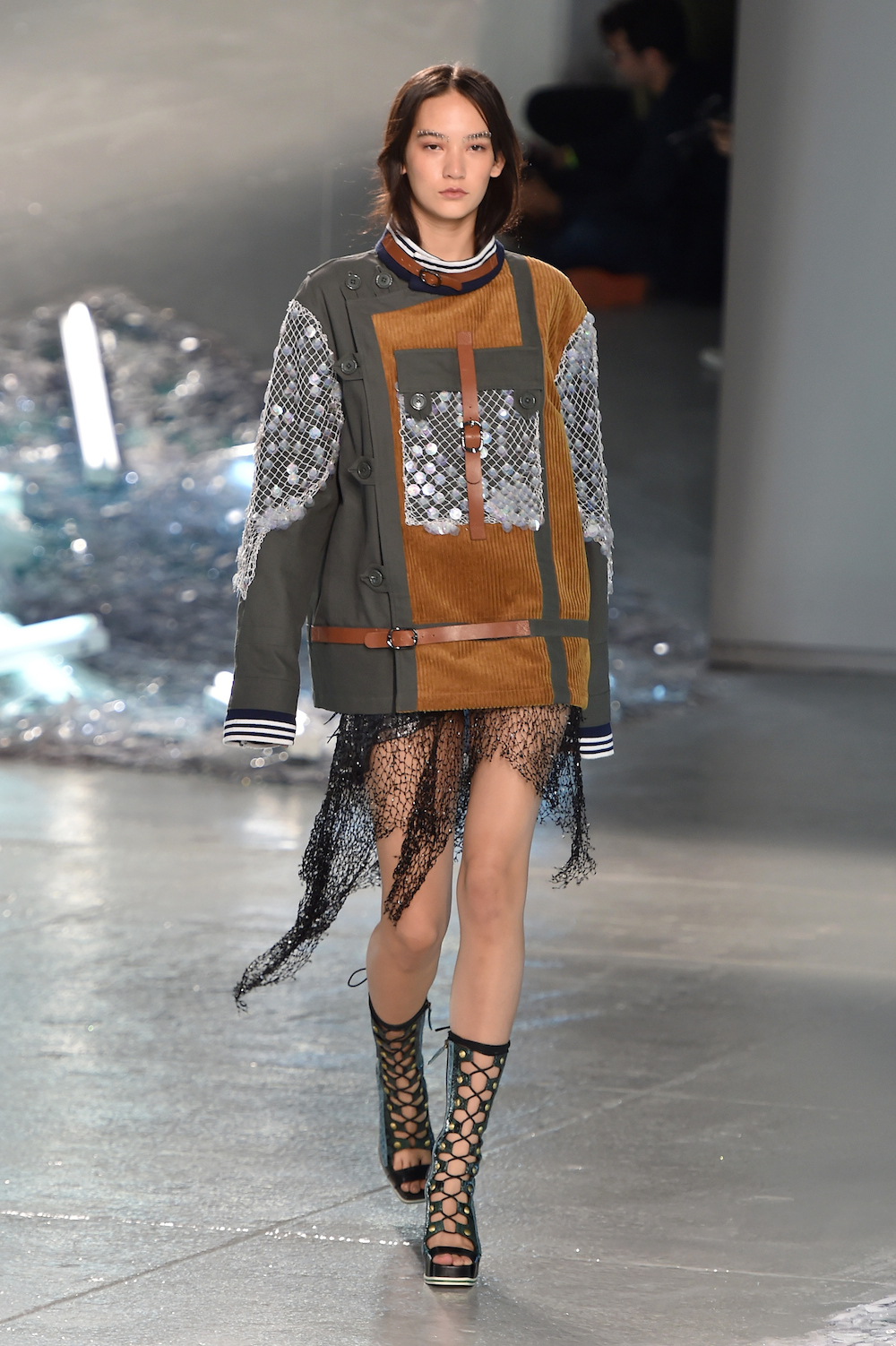 Another Rodarte jacket.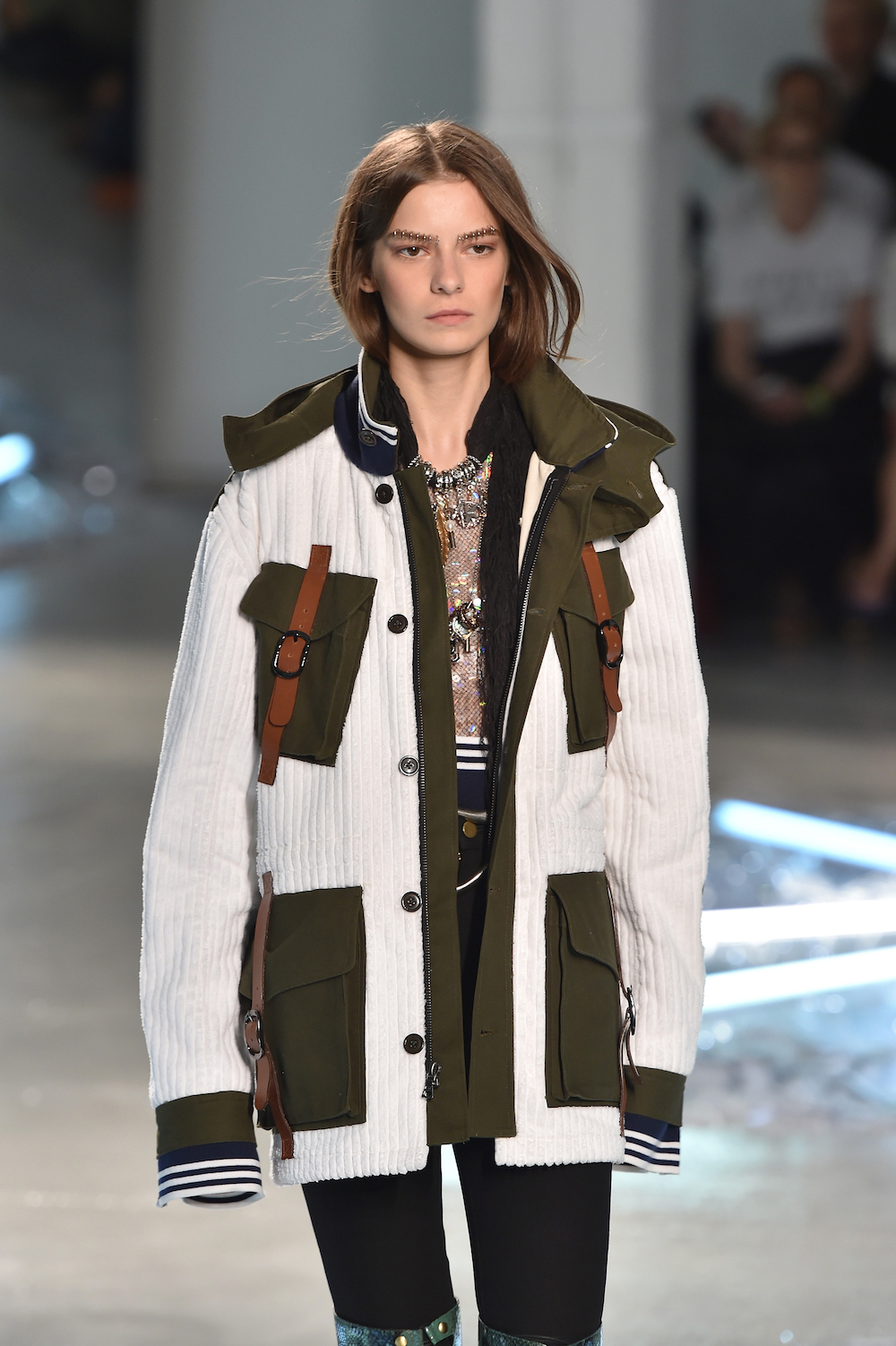 Tory Burch's graphic black and white navajo print jacket.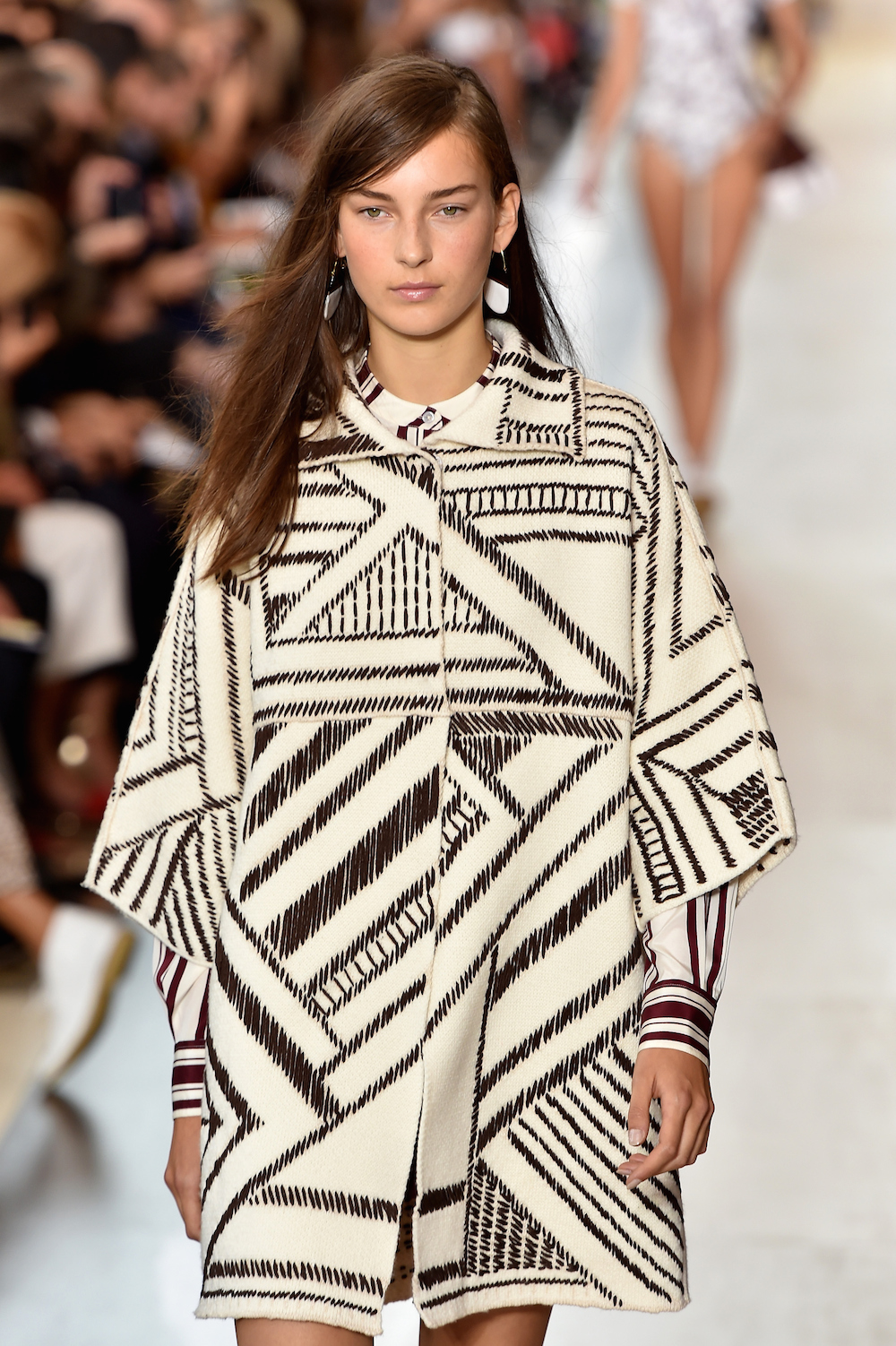 Tory Burch's marigold knit polo.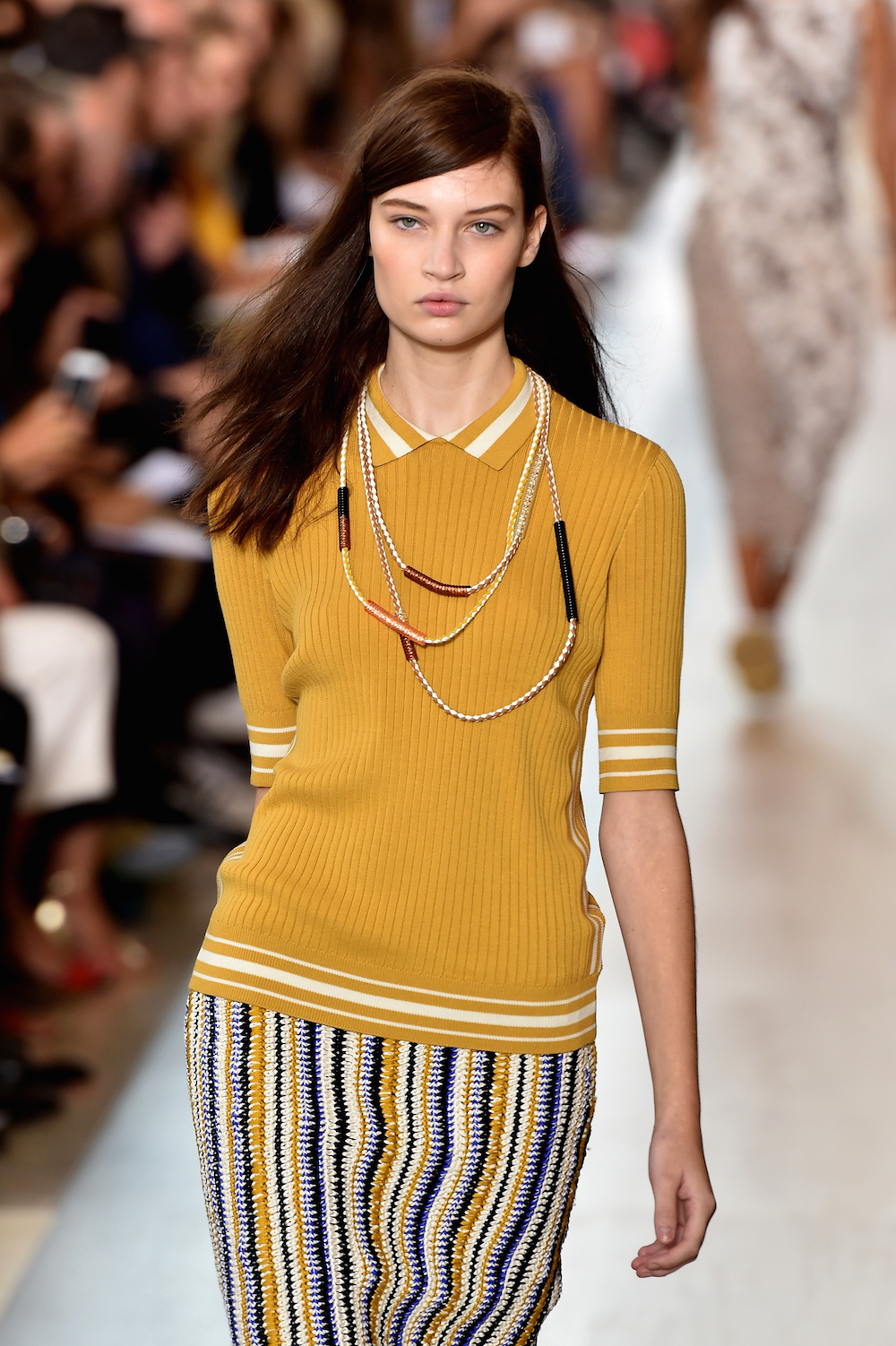 MM6 Maison Martin Margiela's mustard sued jacket.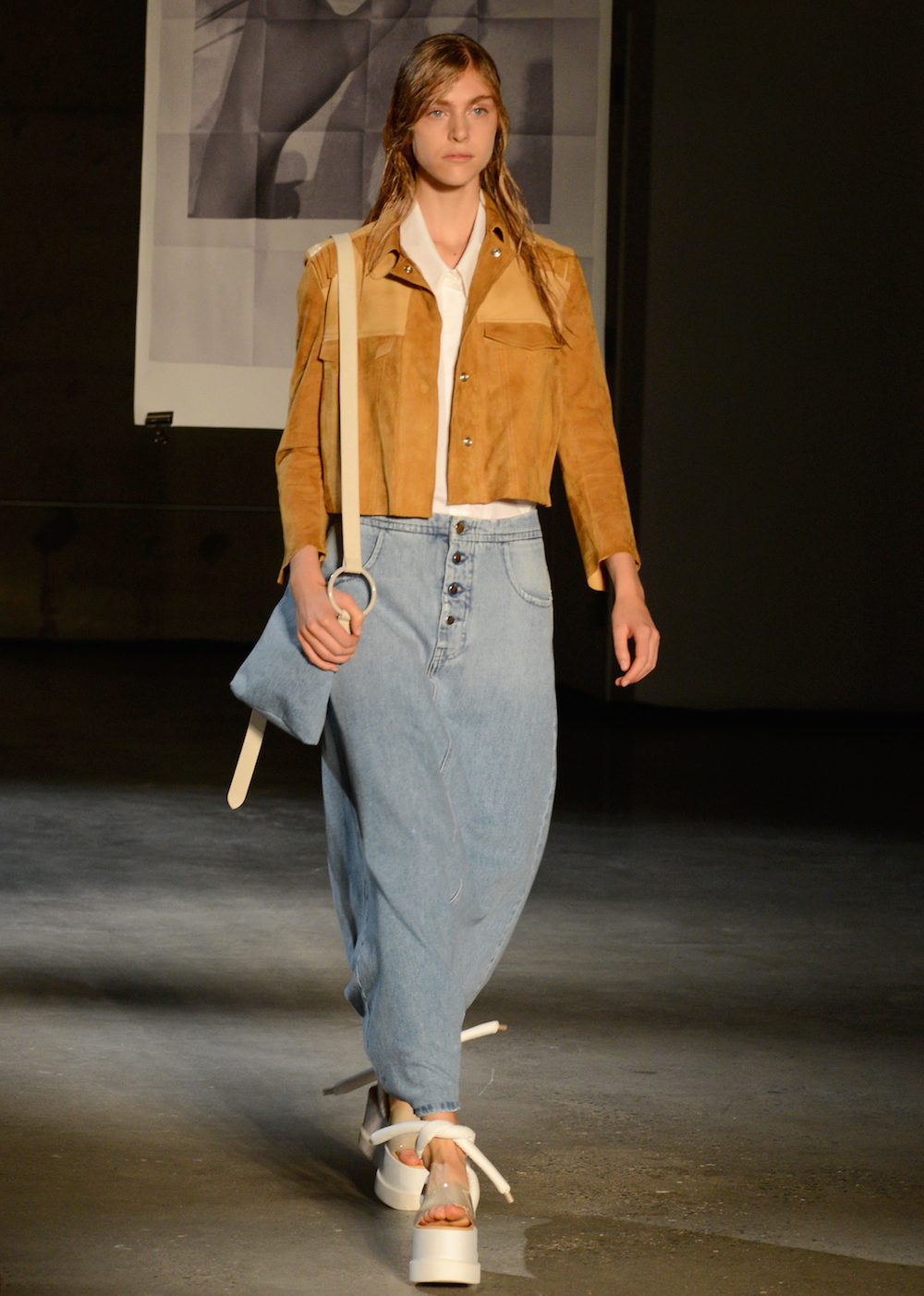 Noon By Noor embellished top.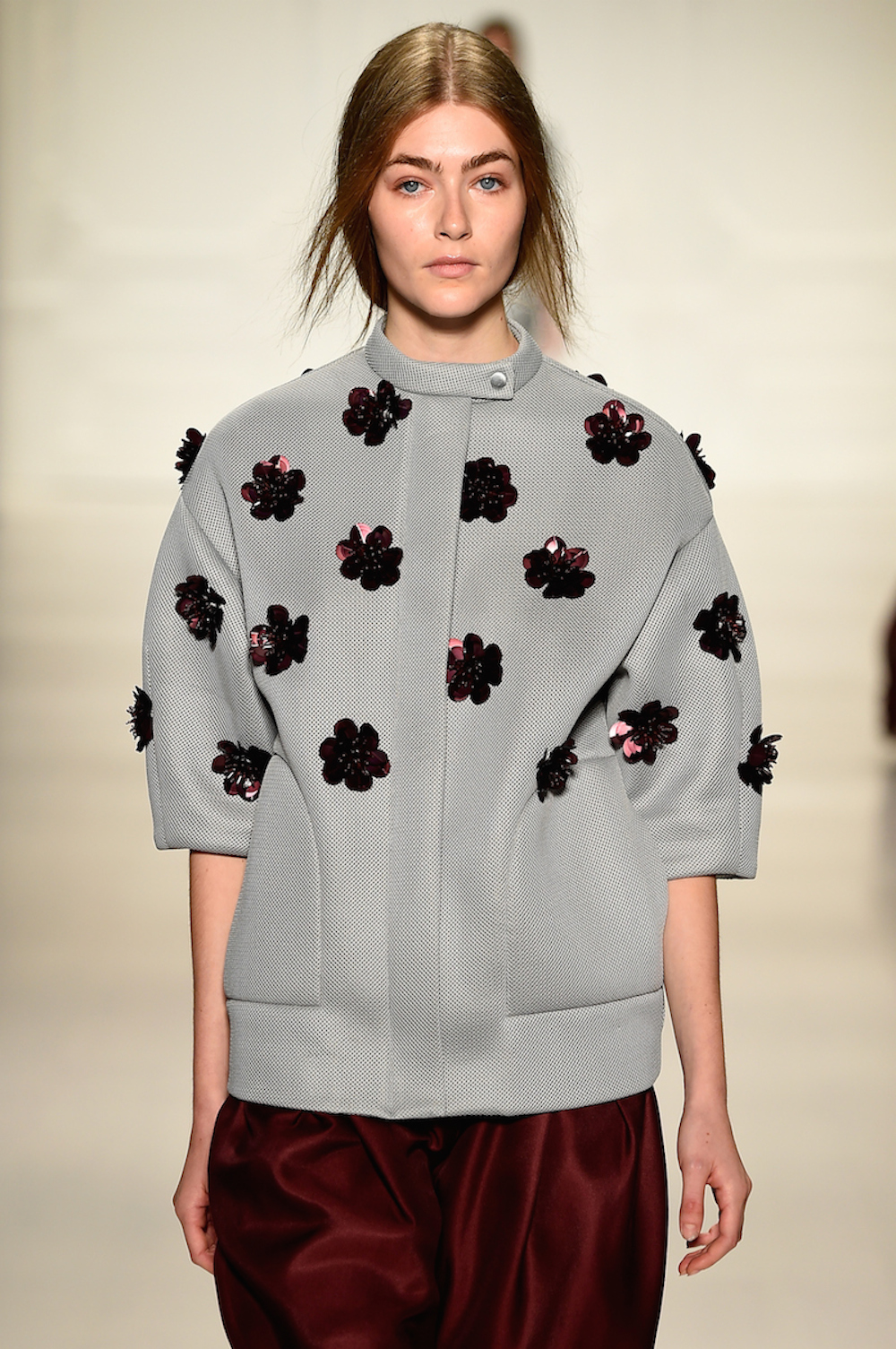 This entire undisciplined look by Cynthia Rowley.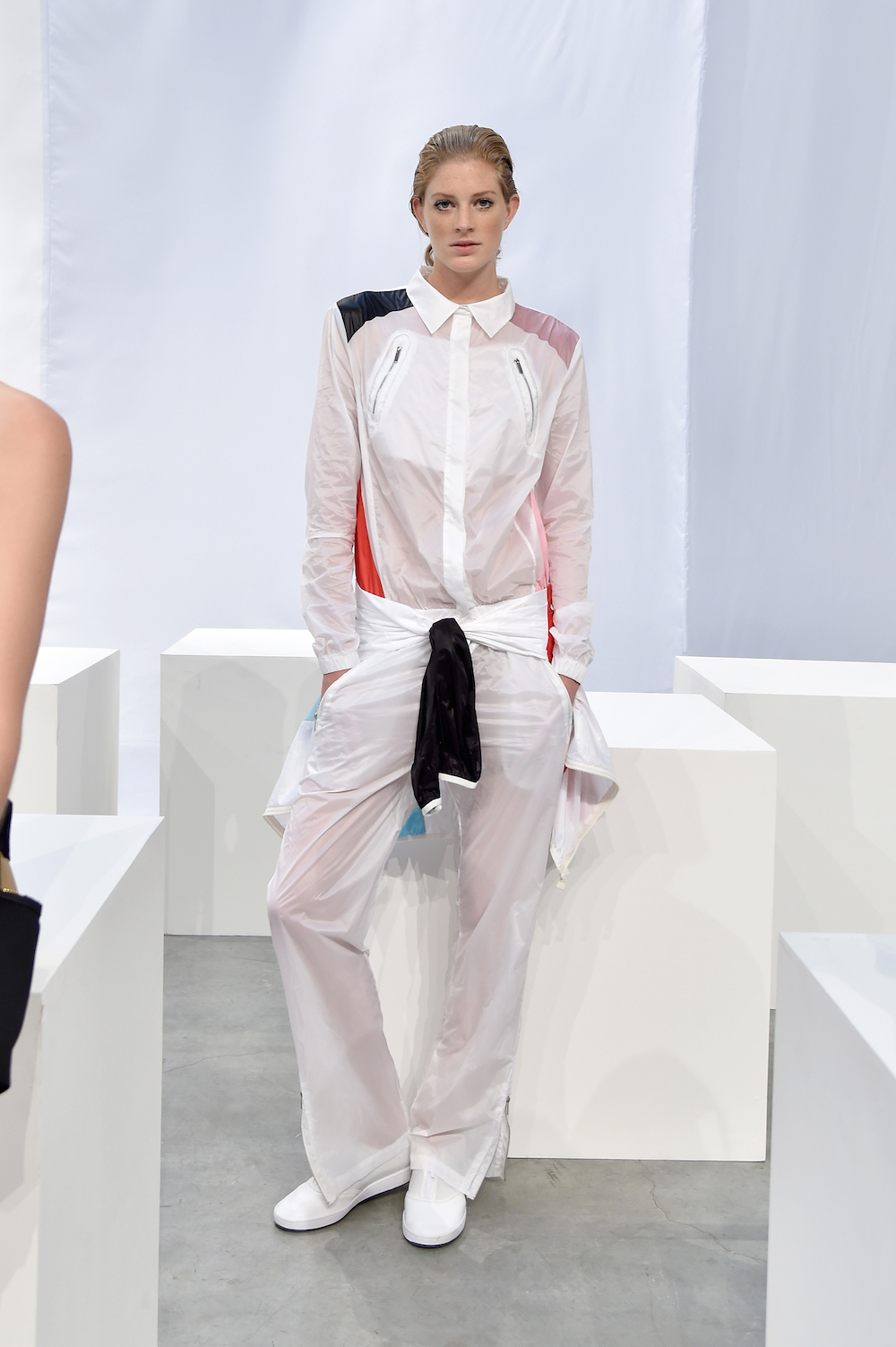 Diesel Black Gold's red and black striped pants. And if your feeling frisky, the crop top.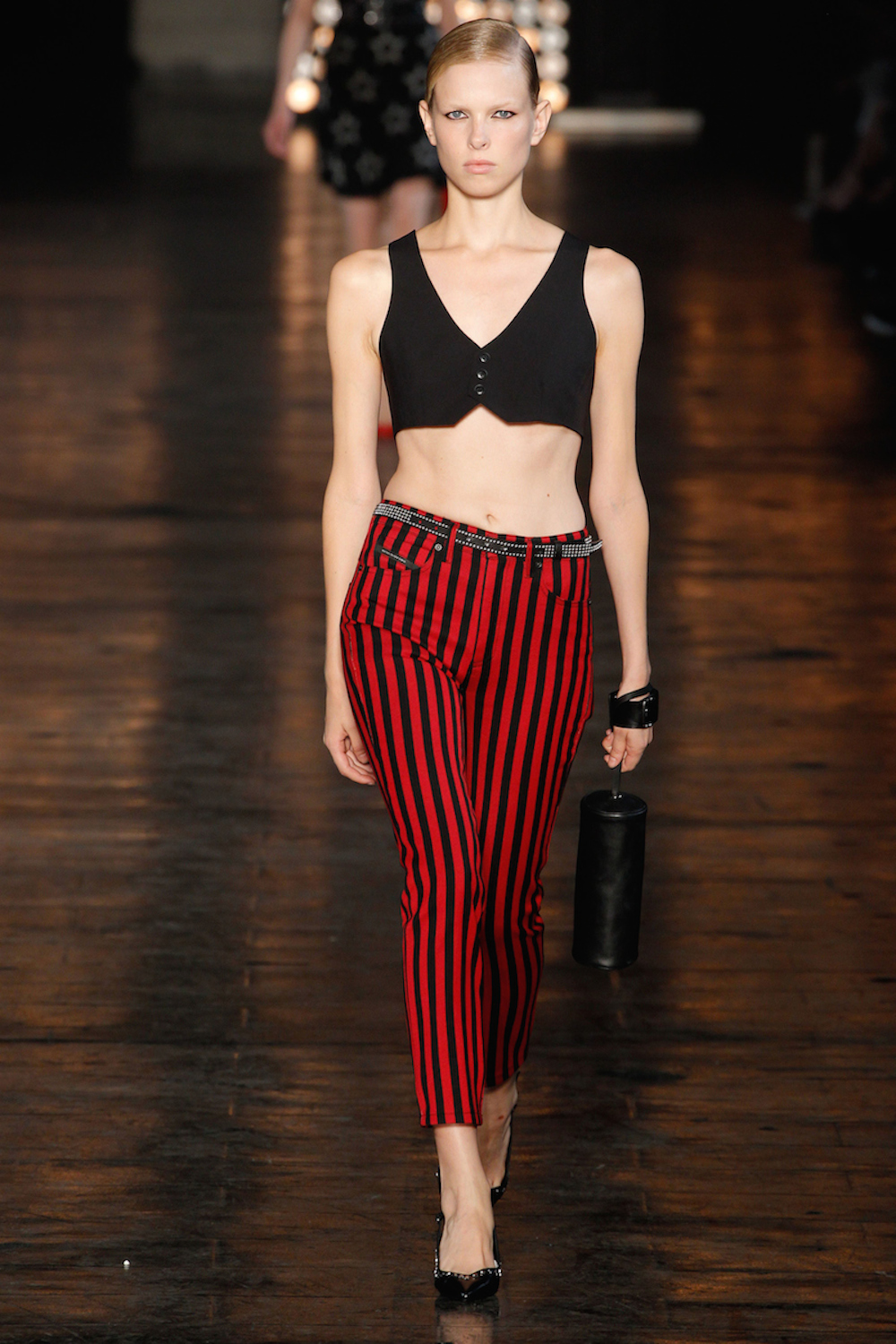 Marc By Marc Jacobs 'New World System" shirt.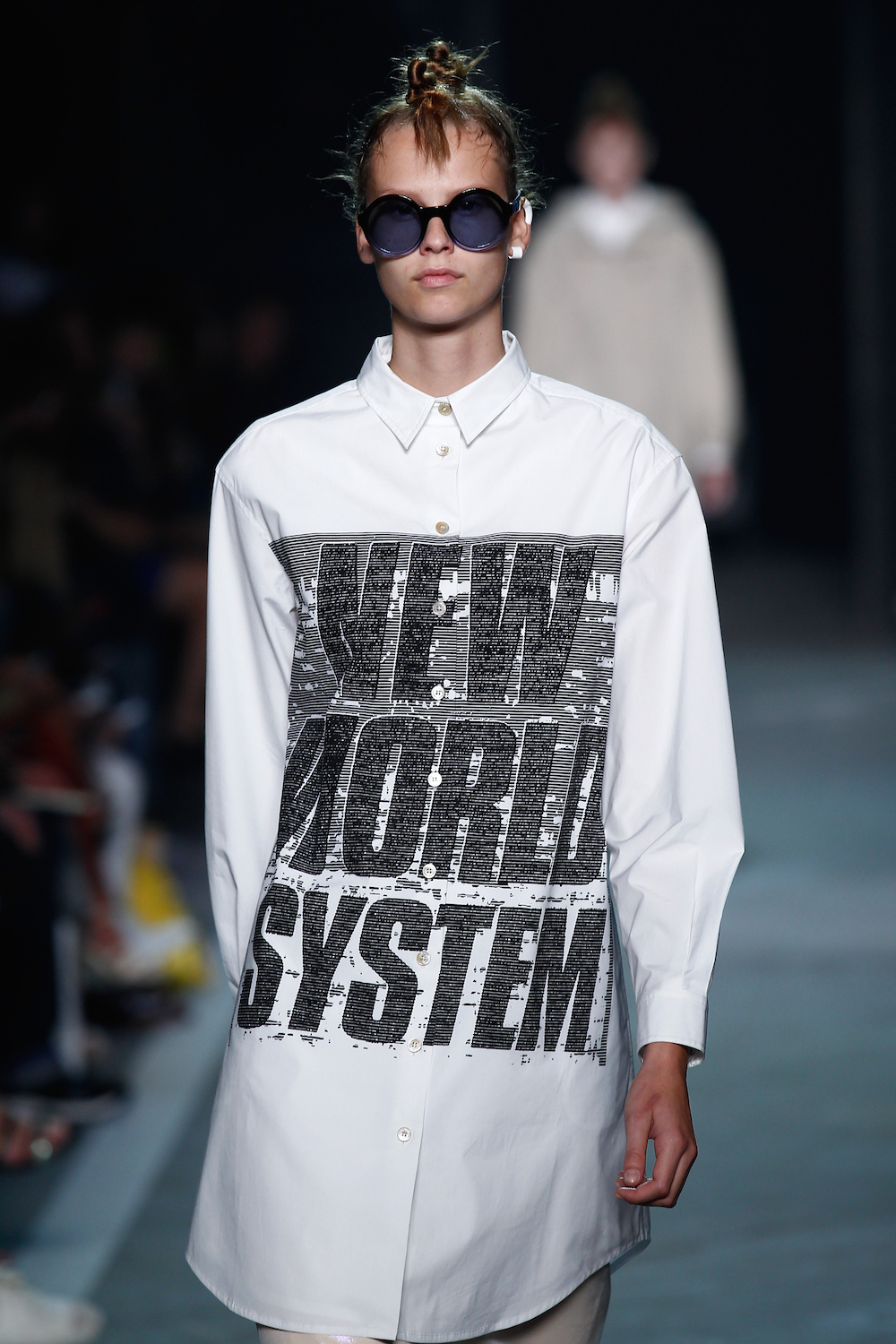 Zang Toi's white satin blazer.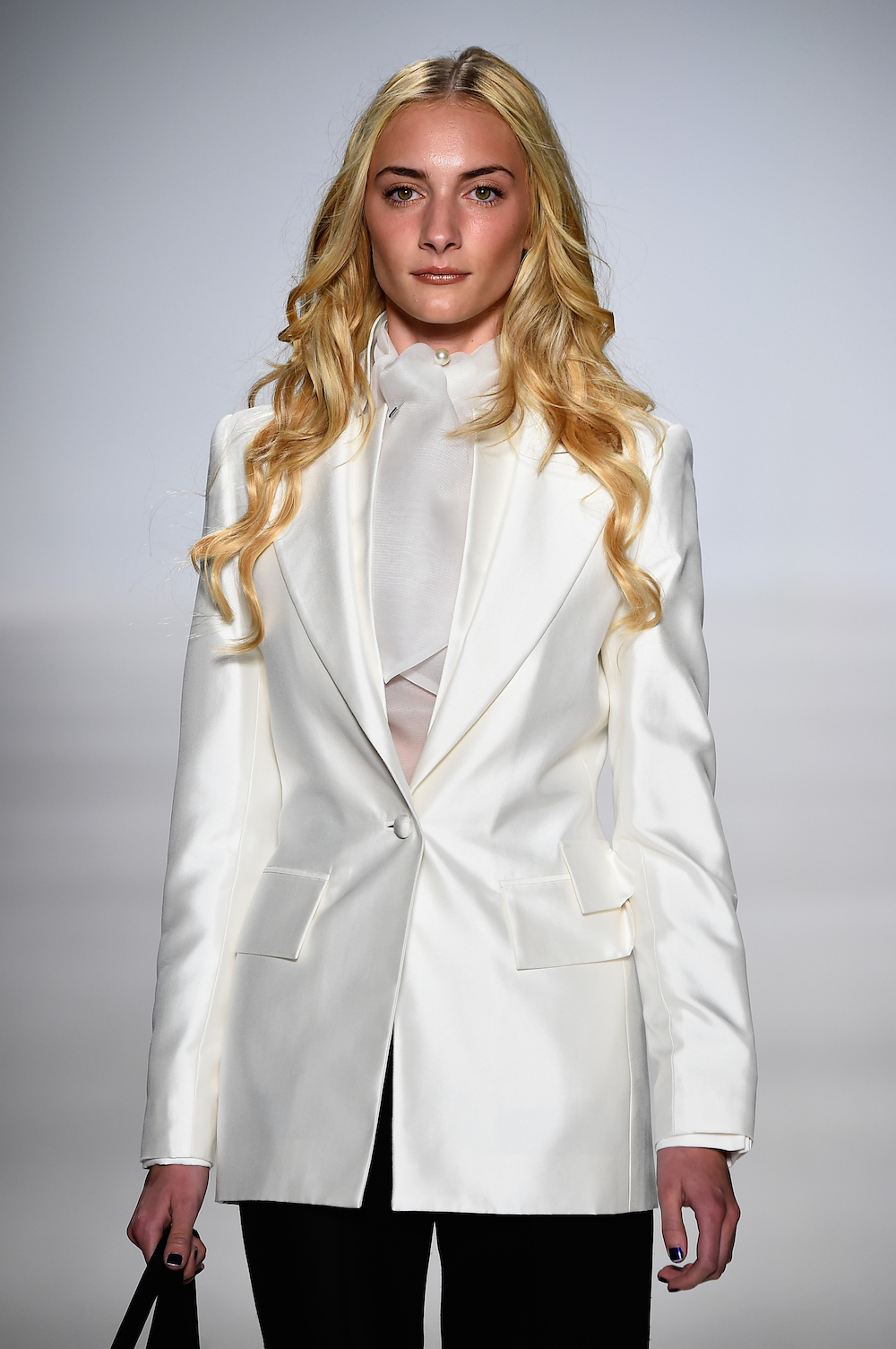 This geometric print ICB blazer.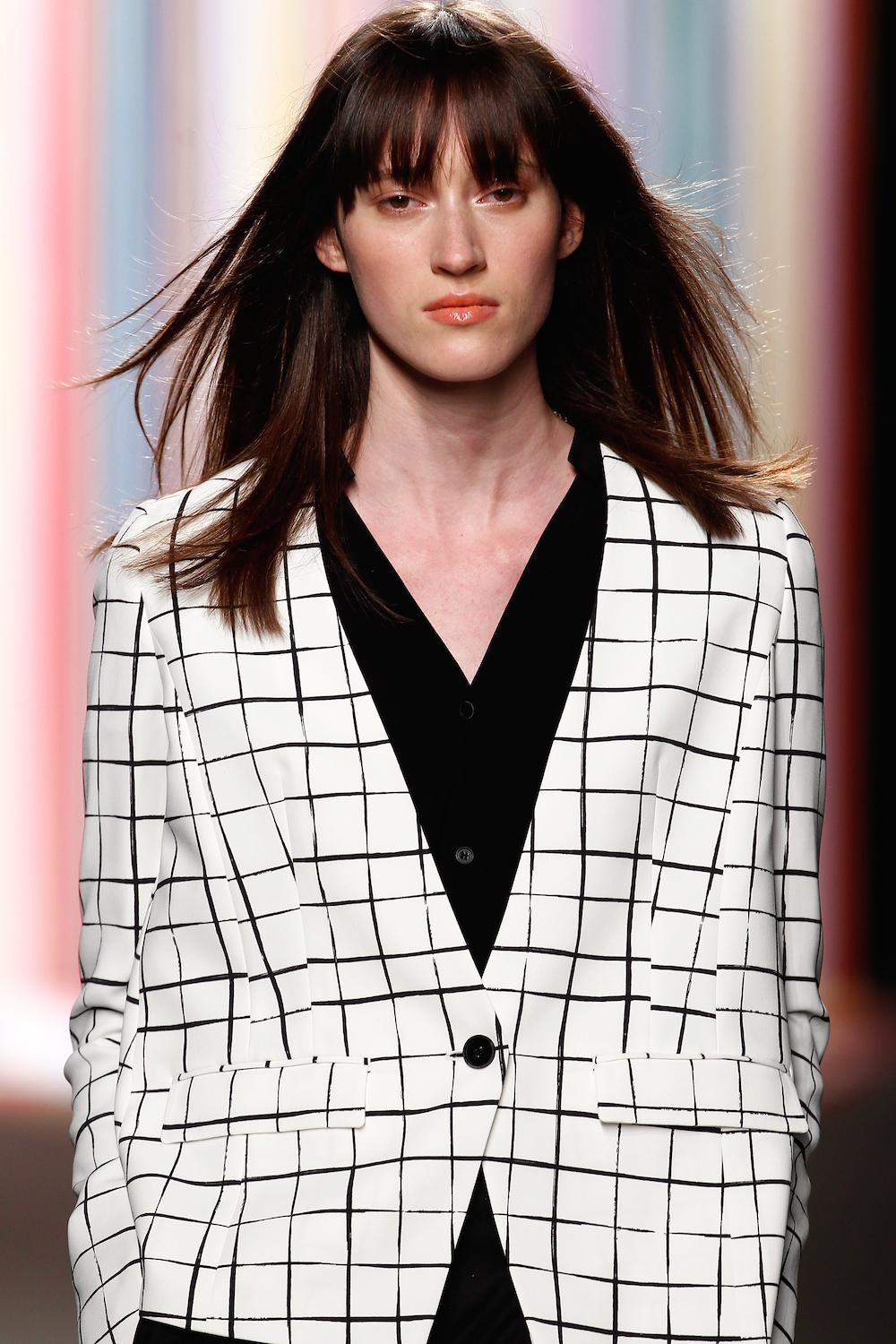 ICB 's denim top.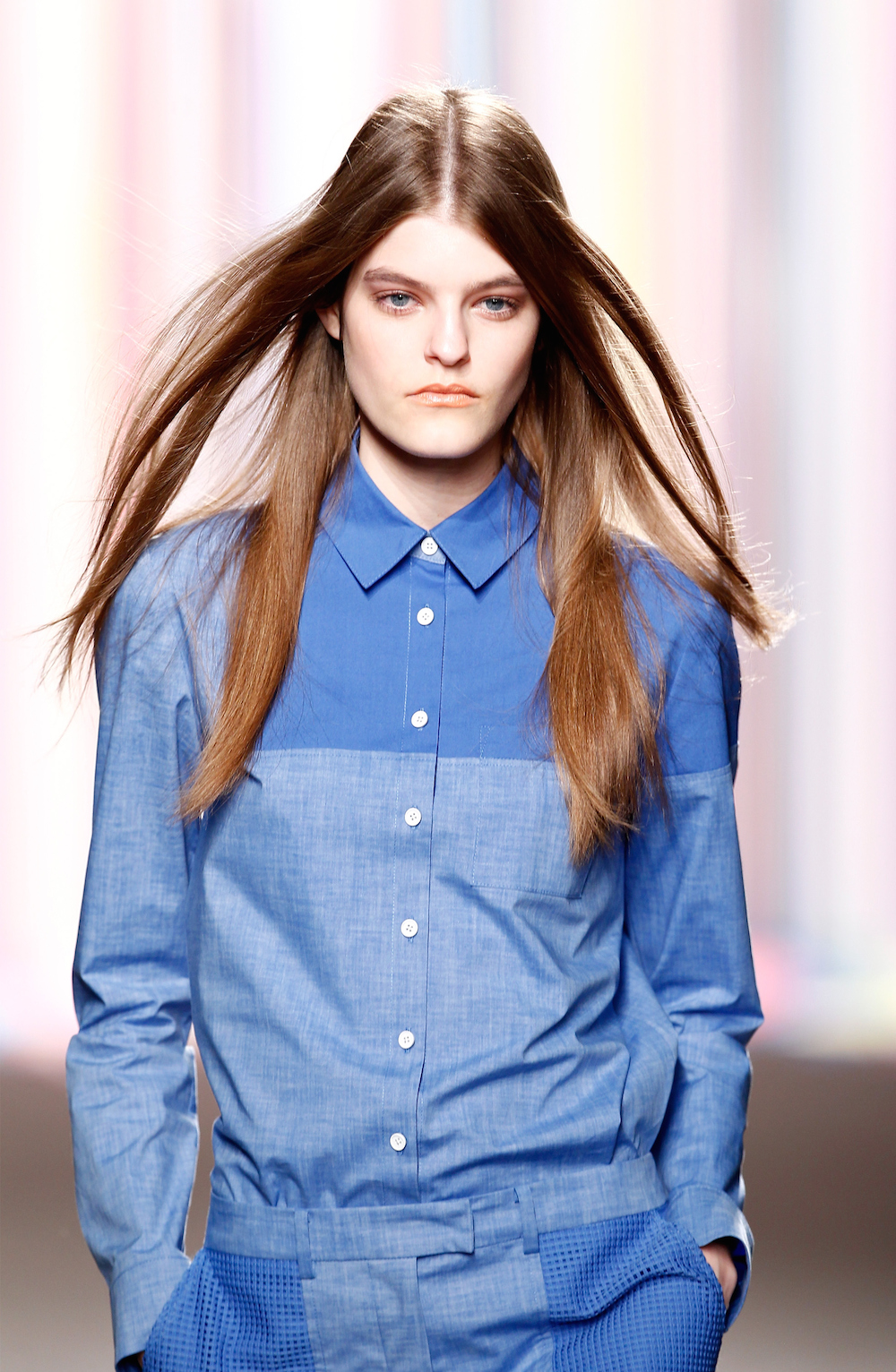 This entire J.Crew look.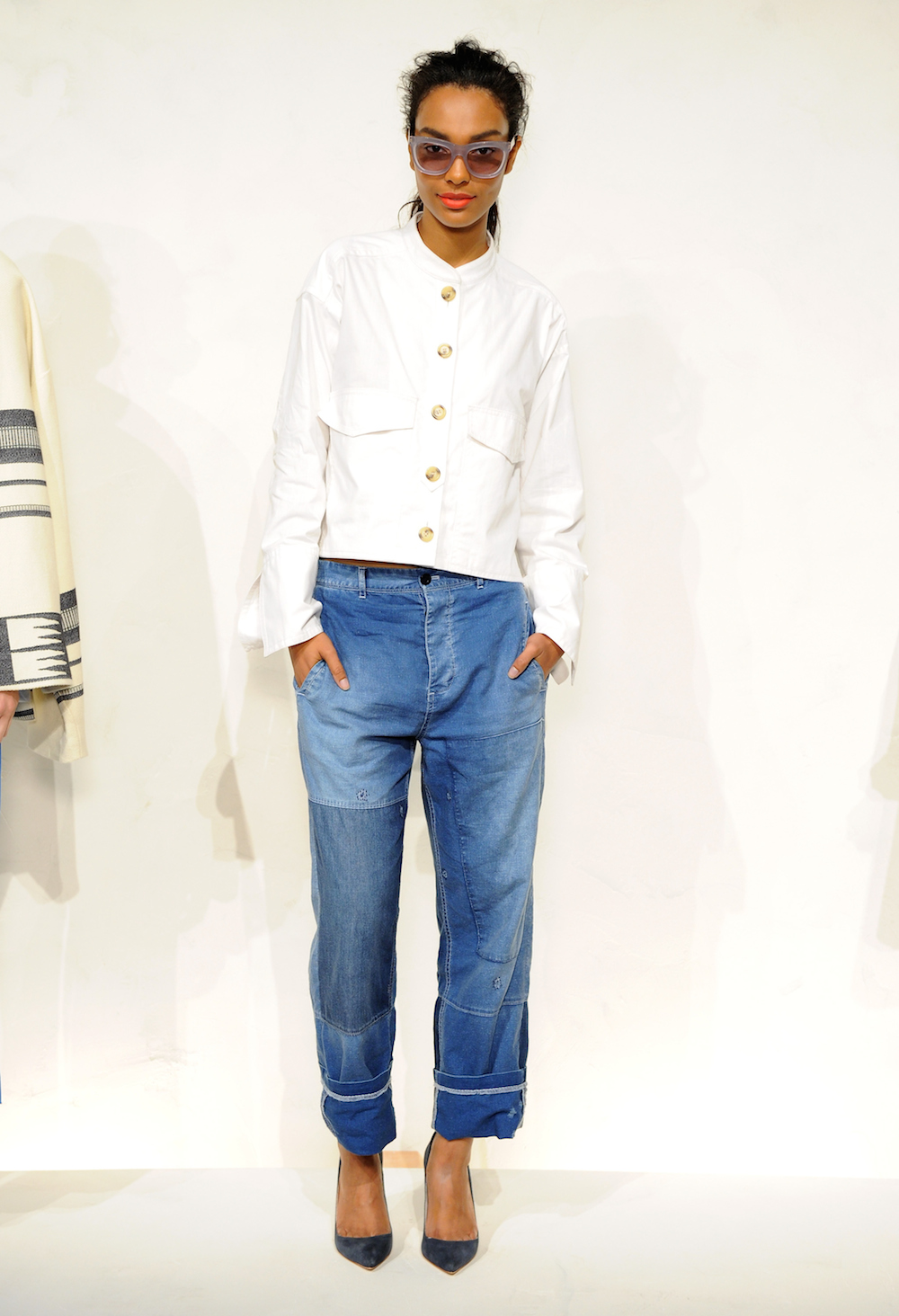 Collina Strada's white leather loafers.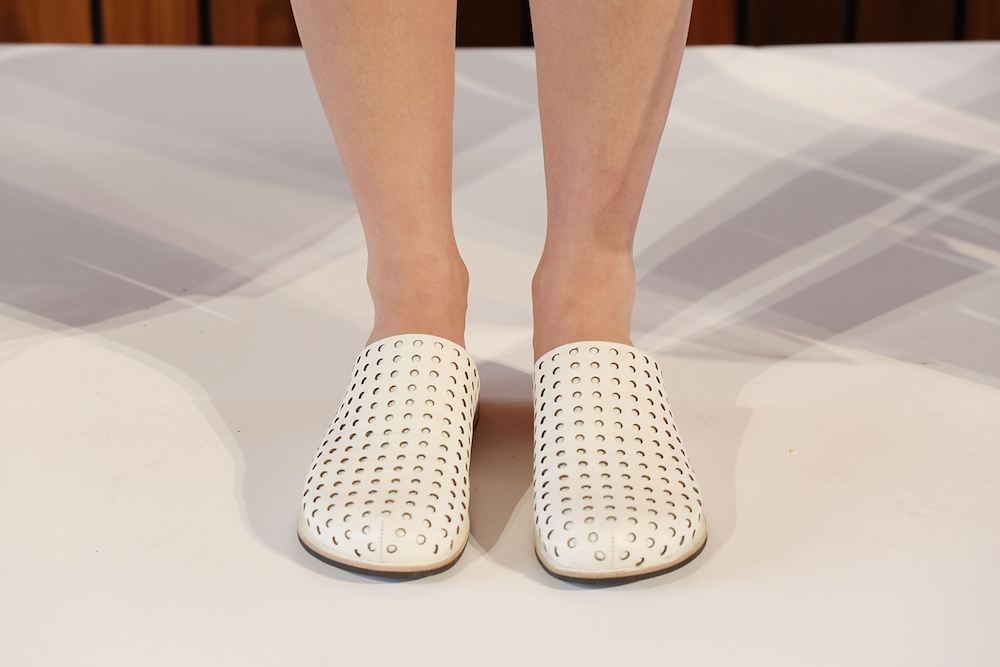 Michael Costello's gold crown.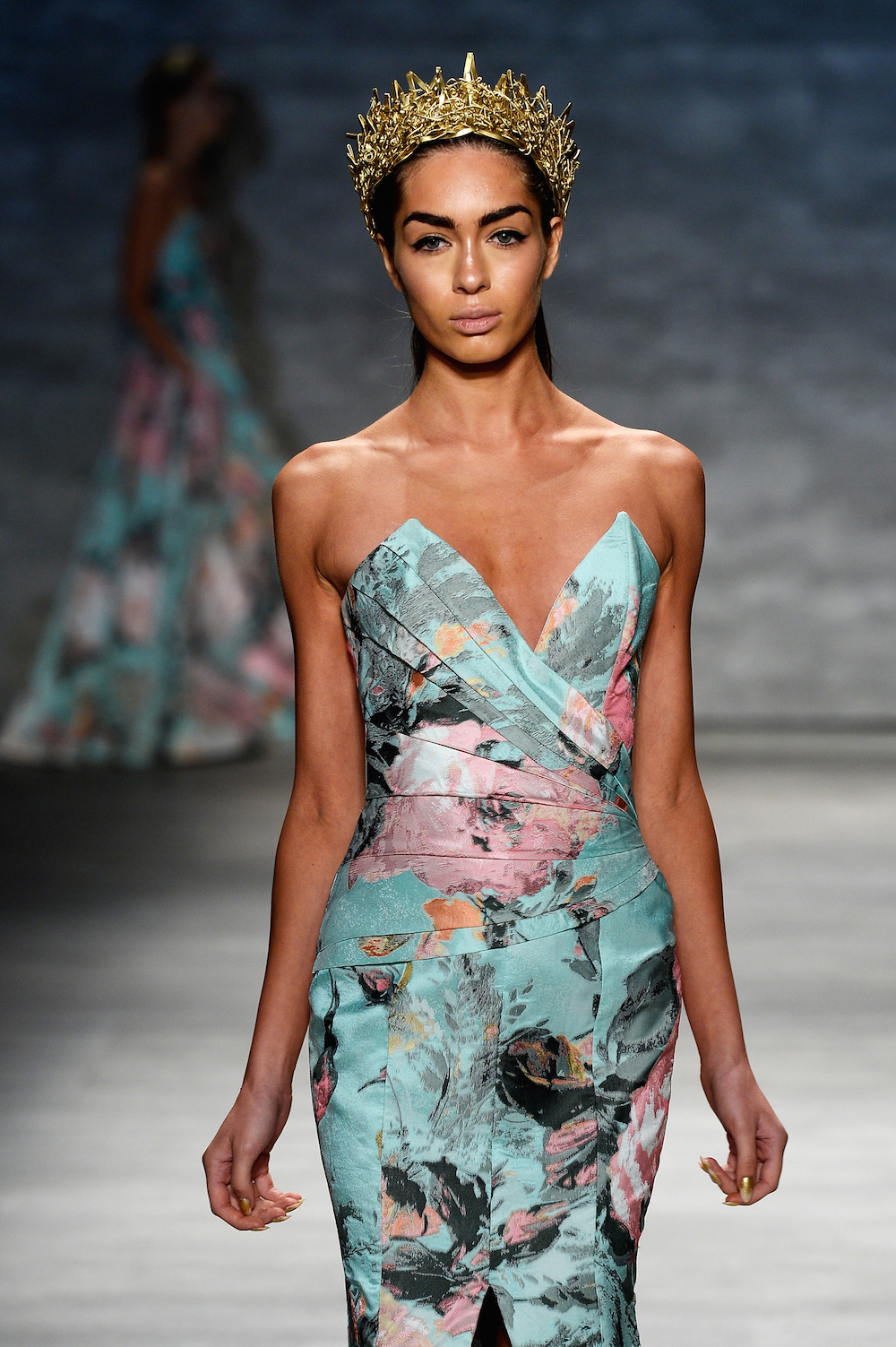 Skingraft's white sheer elongated top.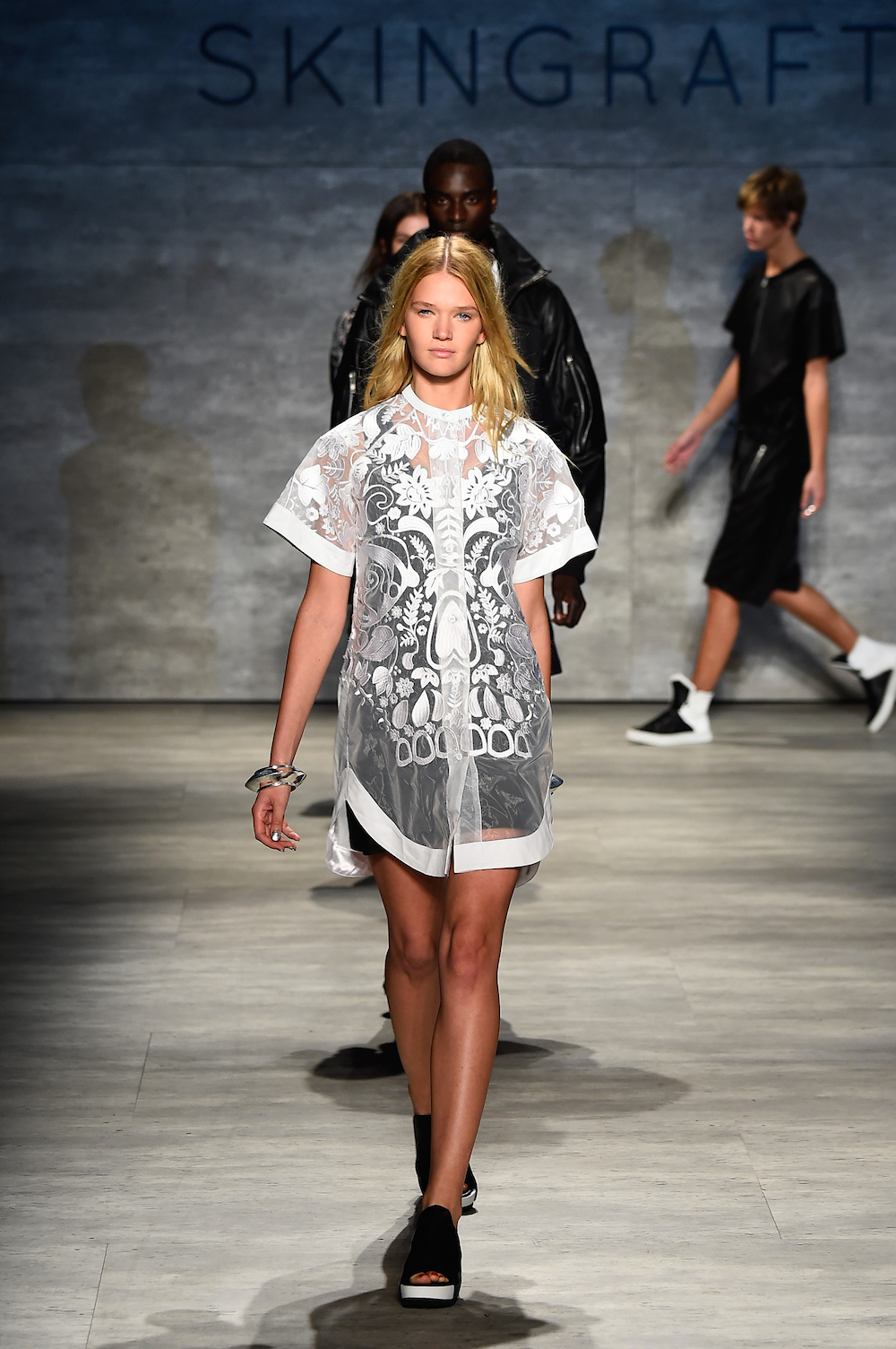 This anarchic blue studded leather jacket by Falguni and Shane Peacock.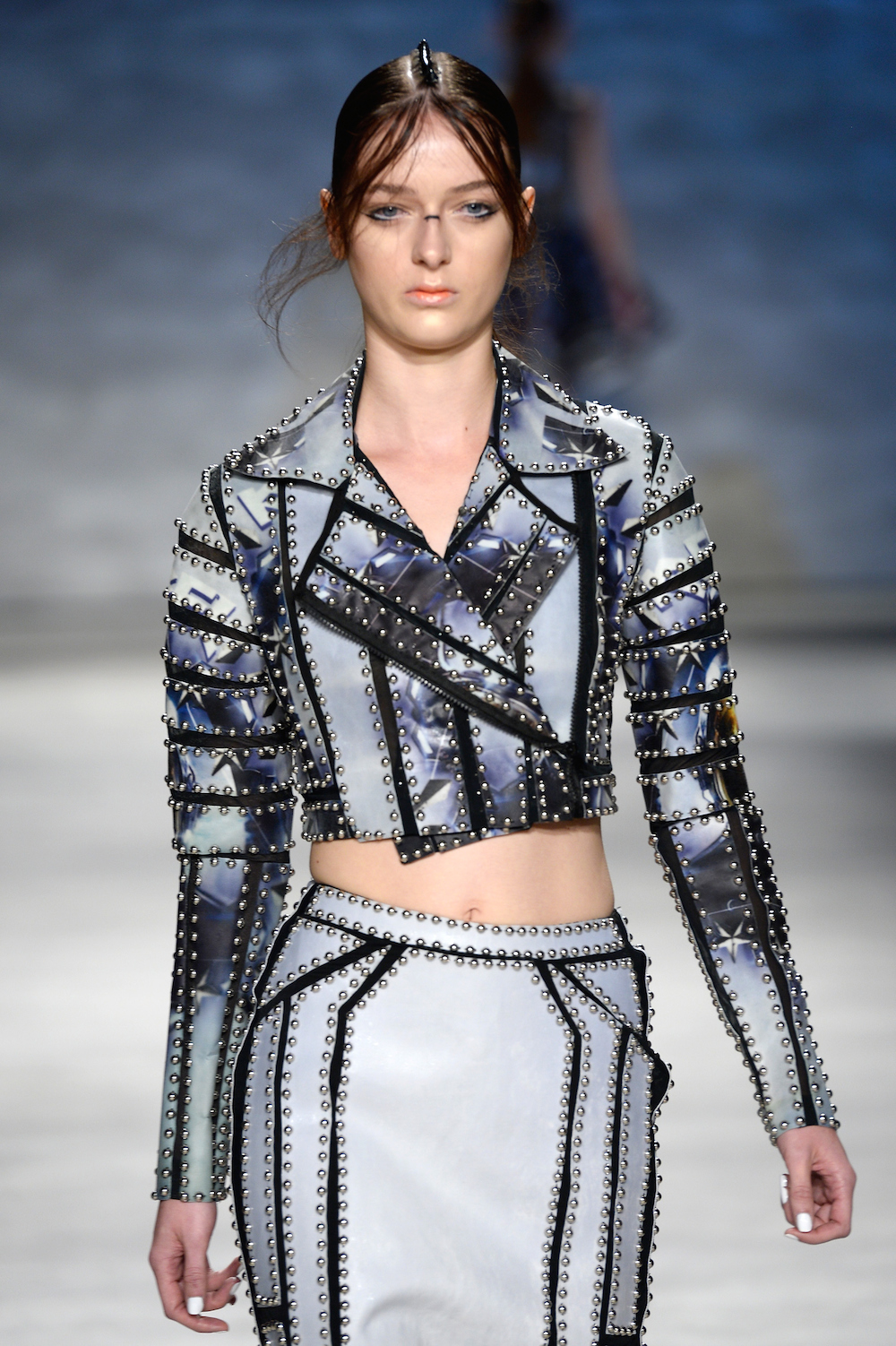 These pink and blue silk trousers from Clan.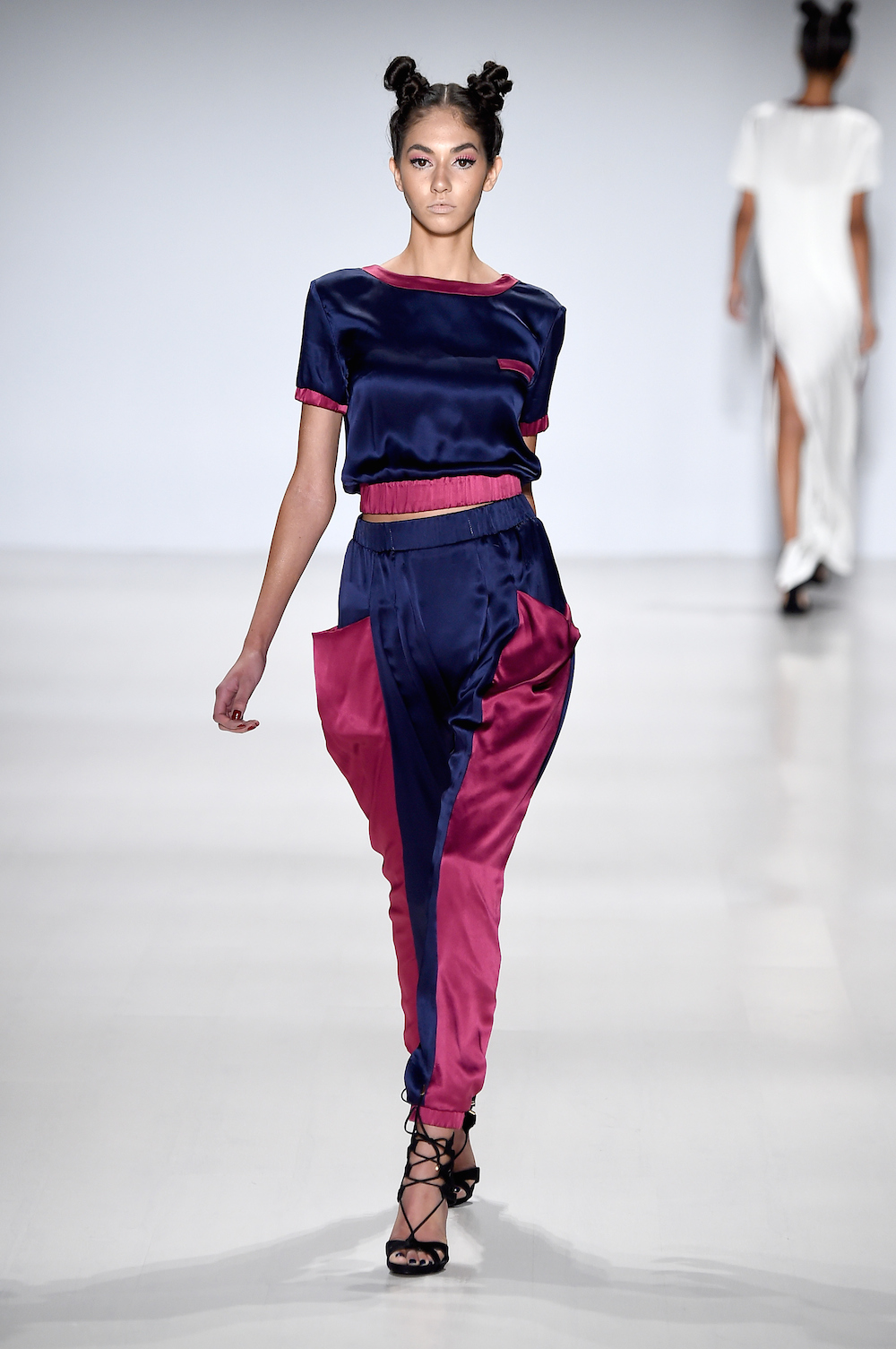 Michael Kors' semi sheer white knit top.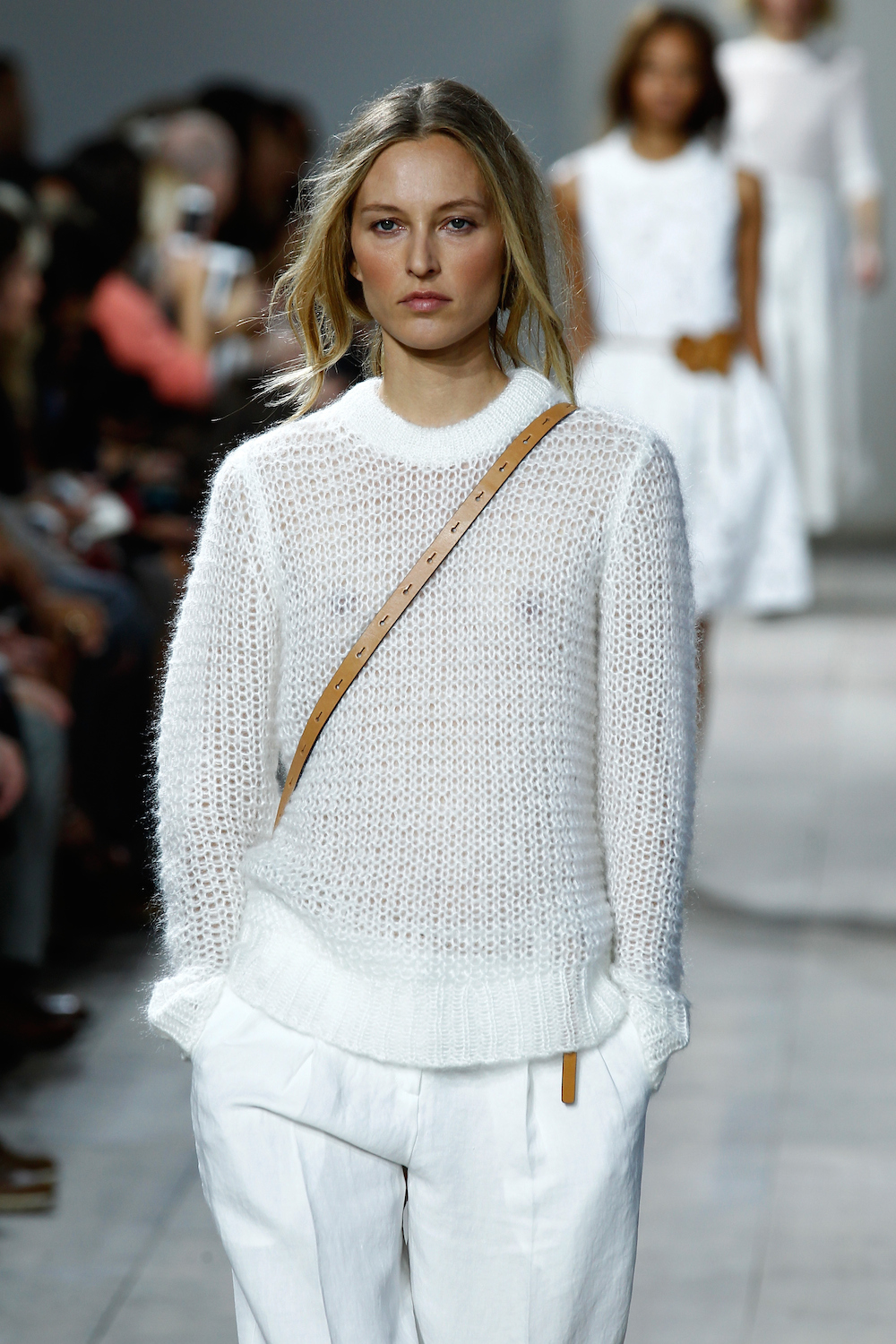 This entire Philip Lim look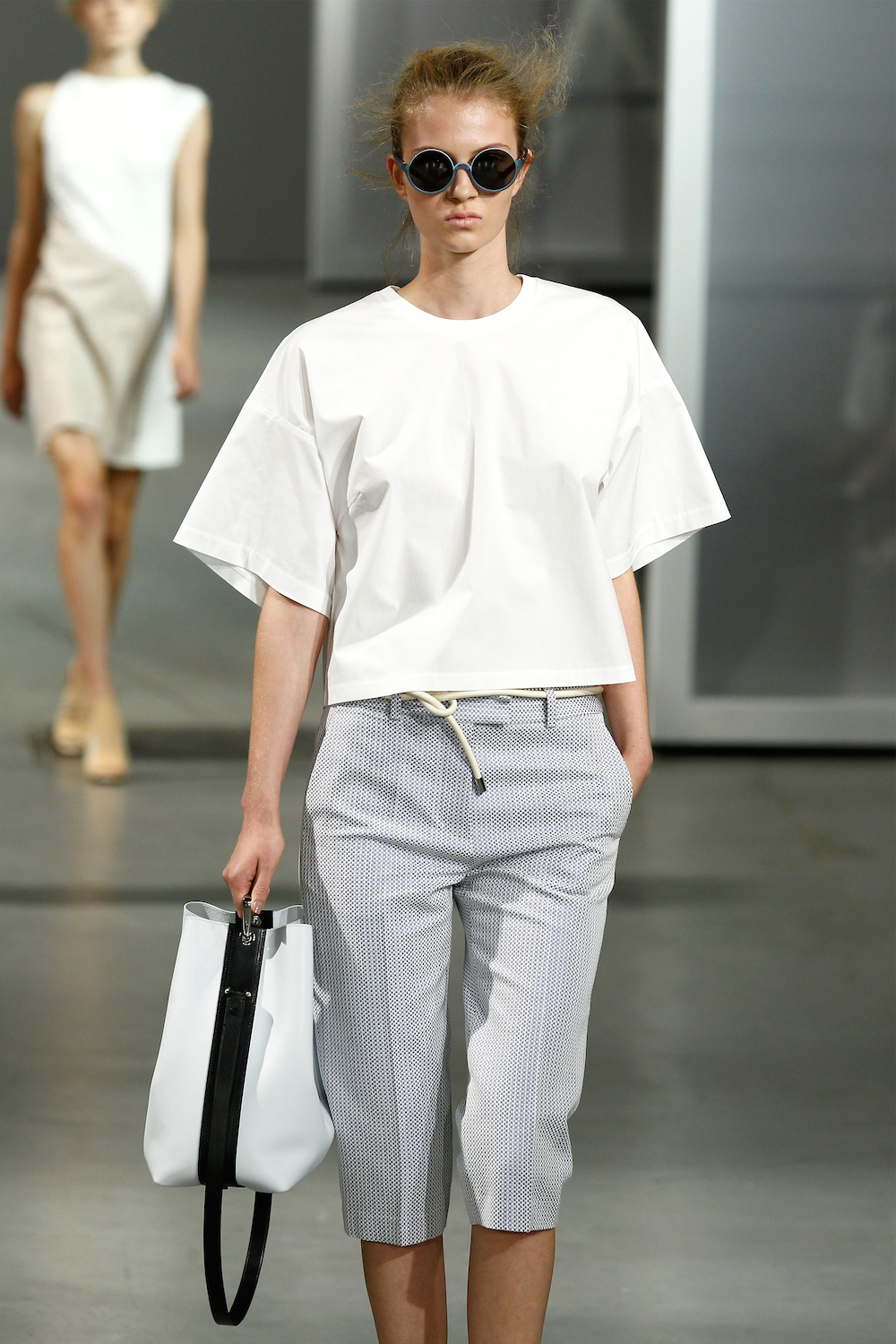 Philip Lim's black laser cut bag.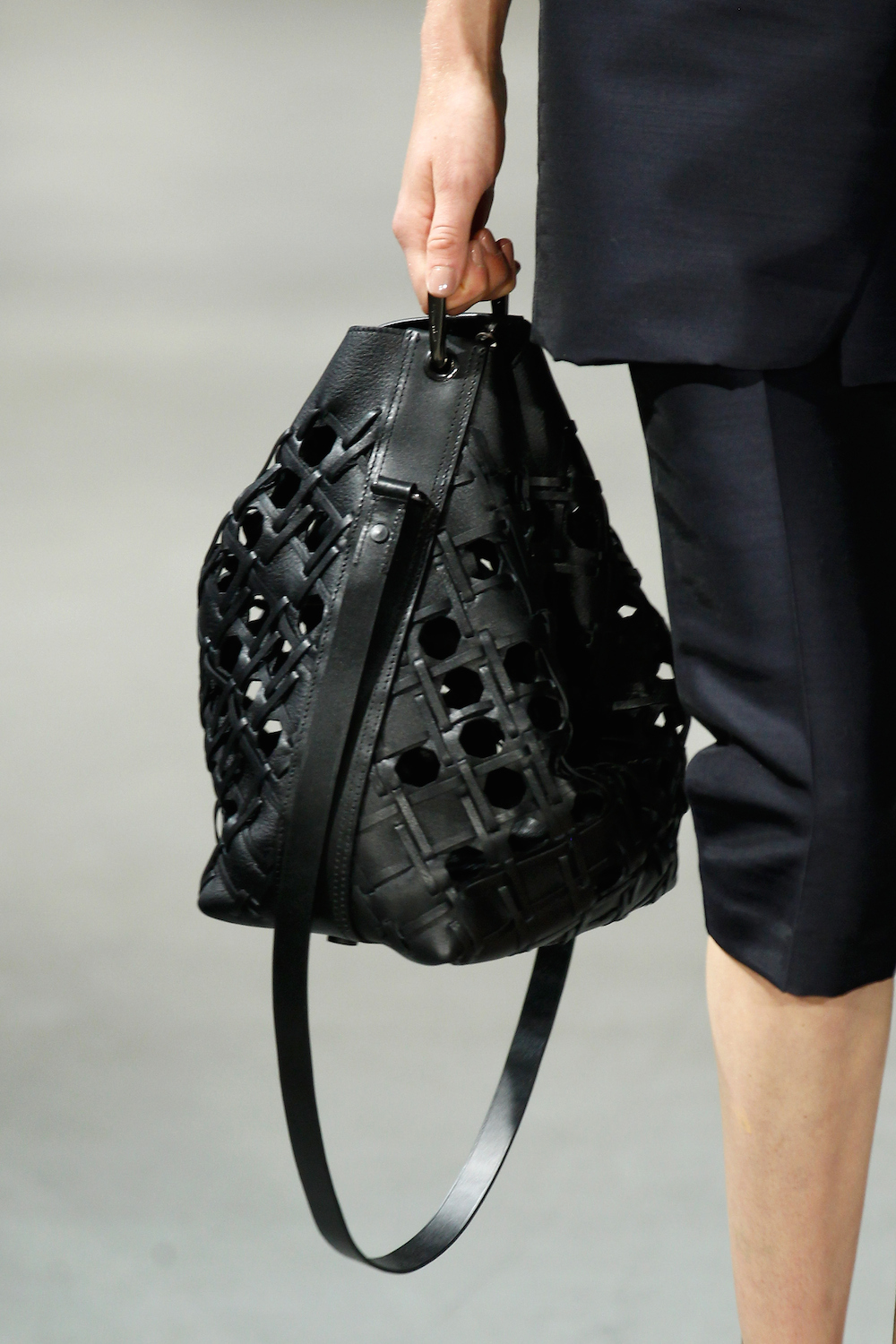 This entire look by Duckie Brown.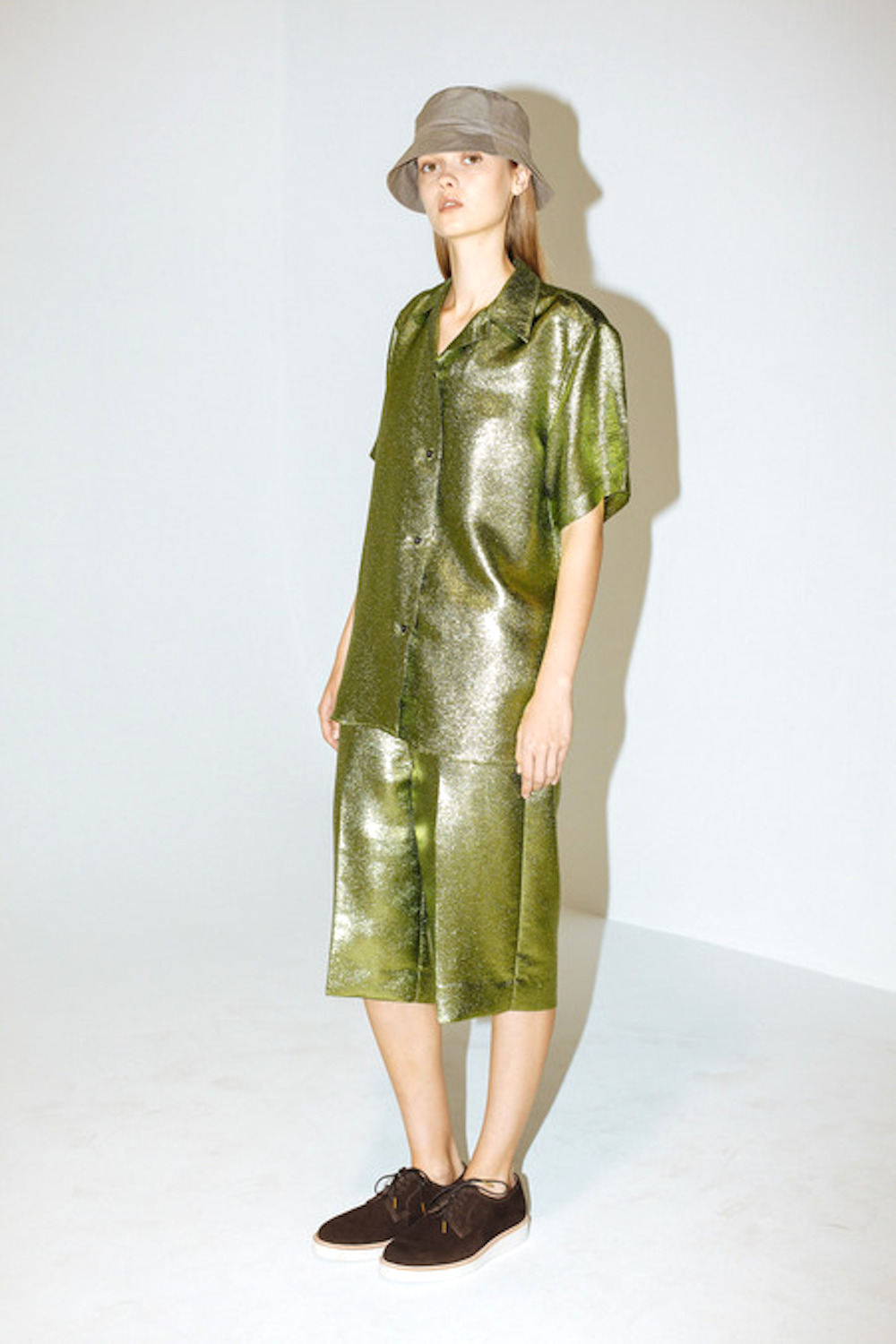 Degen's knit tank.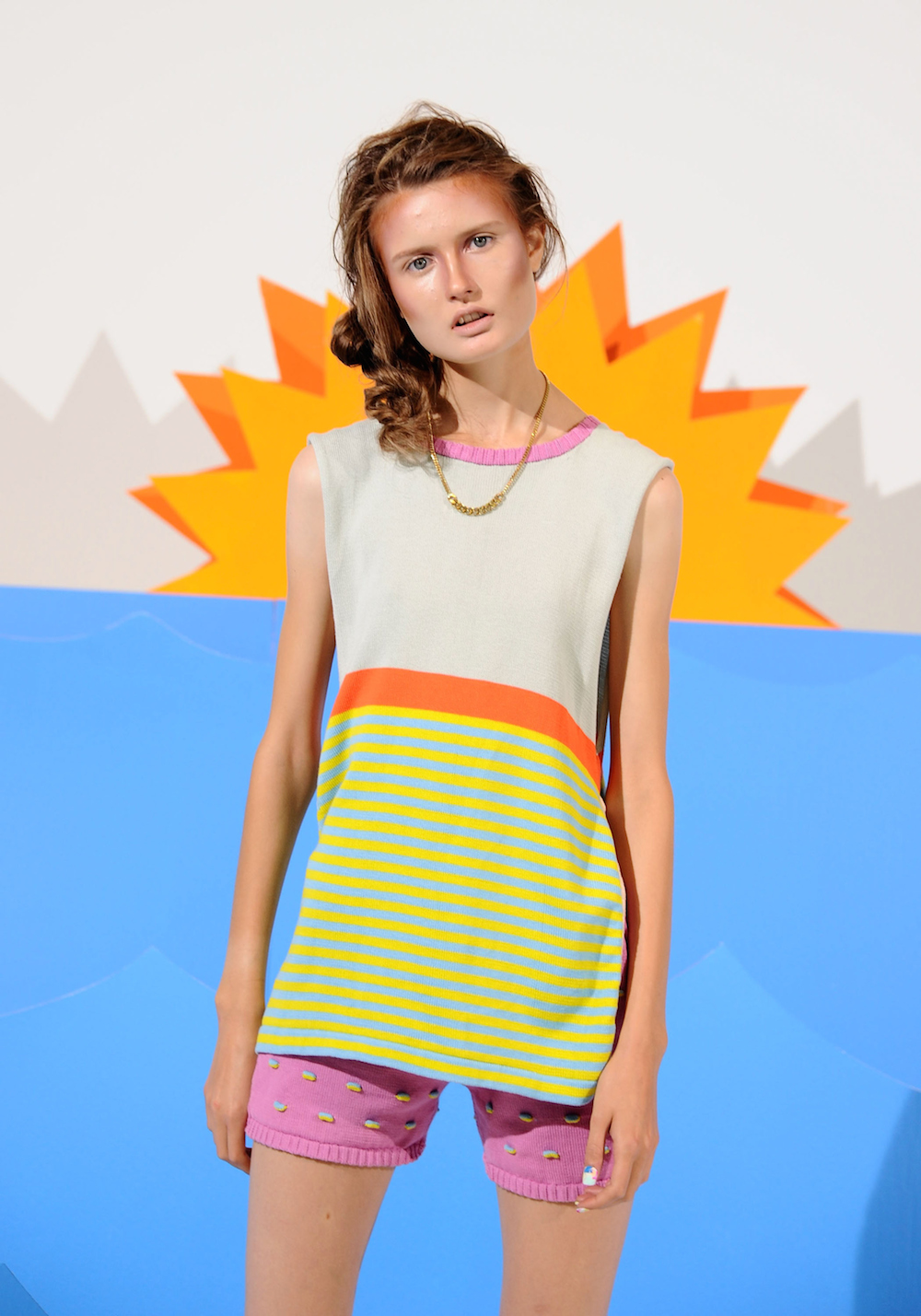 Bibhu Mohapatra's coat
Noon by Noor's pantry pants.