- style -
4 Trends We Predict Will Hit The London Collections: Men Spring/ Summer 2016 Runways
I have a lot of opinions about trends
06 . 12 . 15
Today kicks off the London Collections: Men Spring/ Summer 2016 shows. Britain's cutting edge creatives will establish next summers hottest trends. Before the shows unfold, take a second and gaze through the OCV crystal ball and peek 4 trends we predict will hit the runways this season.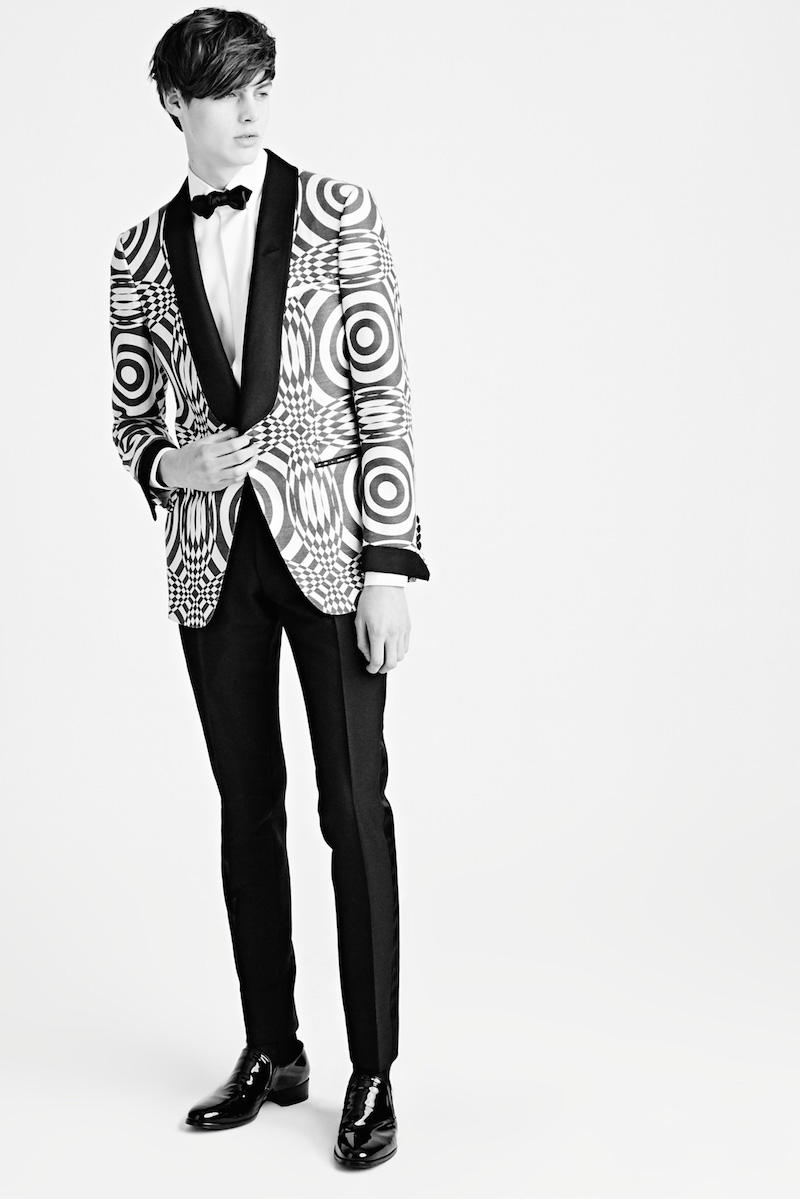 (Tom Ford Fall 2015)
Costumey Mod Style
Yes Mad Men had ended, but we're that Twiggy teeming fashion will show itself again on the LCM runways. Last season the '70s slayer the runway. For Spring/ summer 2016 I am excepting the return of mod men. That laid-back '60s look that requires plenty of simplicity and a little glamour. We have seen hints of the mod look for Fall 2015 at Tome Ford and Tomman, but we are predicting less of a modern approach to the trend and more of a swinging costumey look.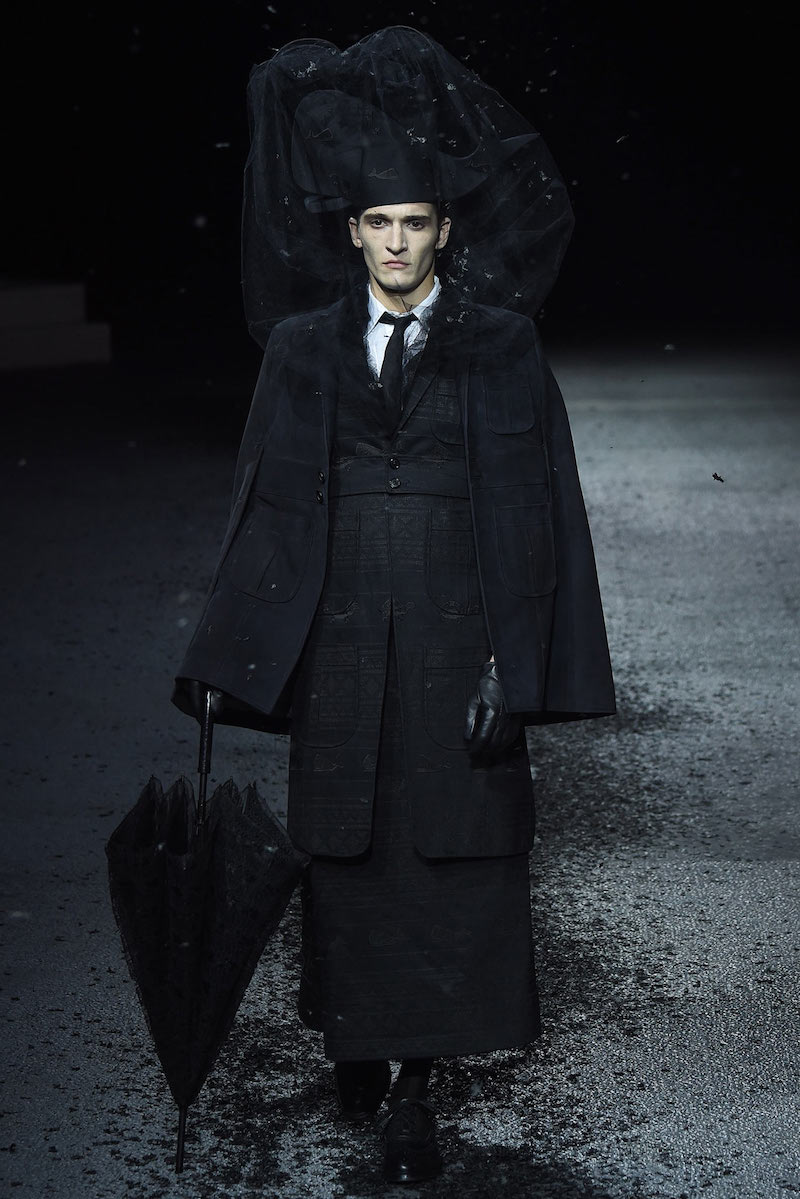 (Thom Browne Fall 2015)
The Funeral Look
Summer isn't just a time for color play. We are guessing Head-to-toe black will flood the runways this season. The funereal look from last season at shows like Thom Browne and Alexander McQueen will flow into summer. After all, summer is always packed with reasons to channel your dark side.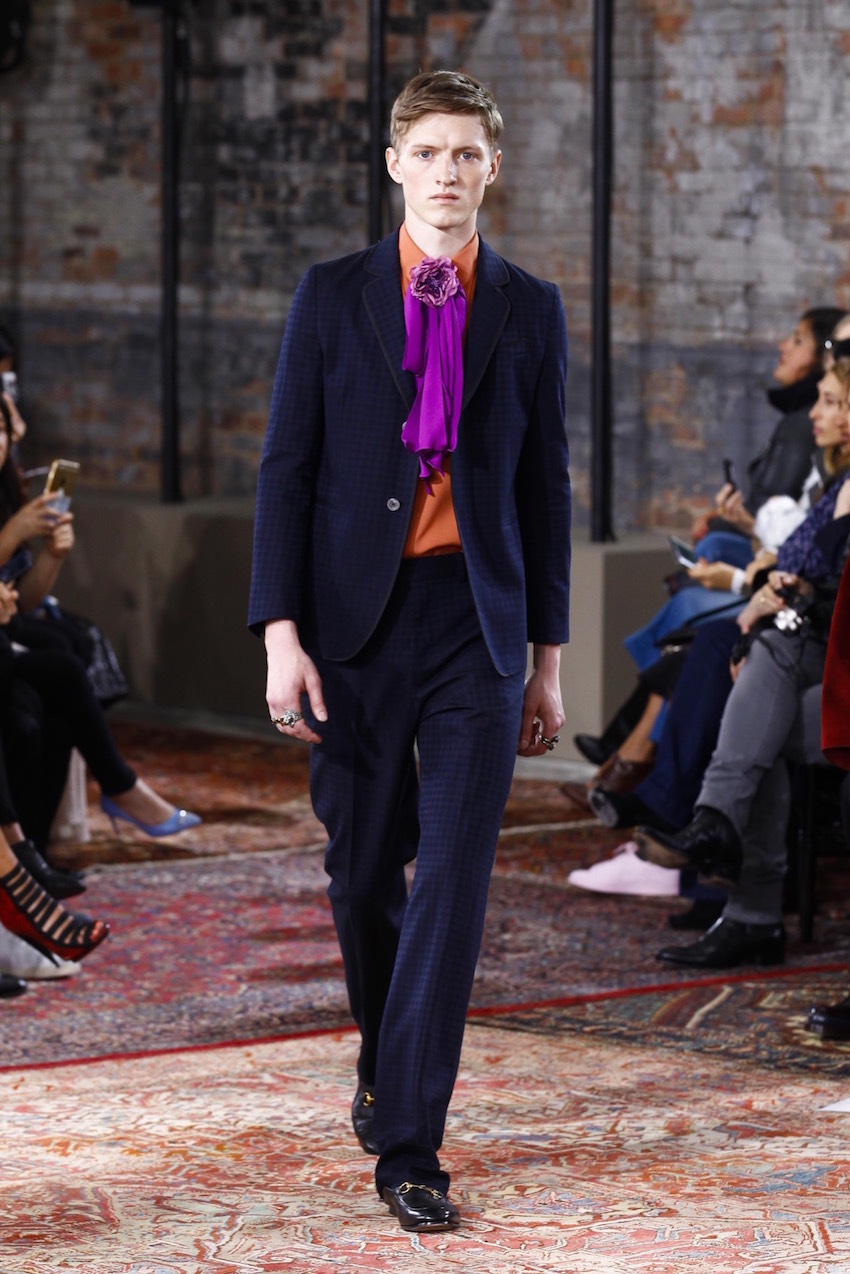 (Gucci Resort 2016)
Aristocratic Androgyny
Normcore is dead. So in replace of this look will be a kind of glitzy globe-trotting eclecticism. We are predicting a top trend to be a kind of old-world aristocratic glamour infused with contemporary notions of Androgyny. In an industry saturated with uniform '70s looks, this aristocratic perspective of a retro idea is both refreshing and inspiring.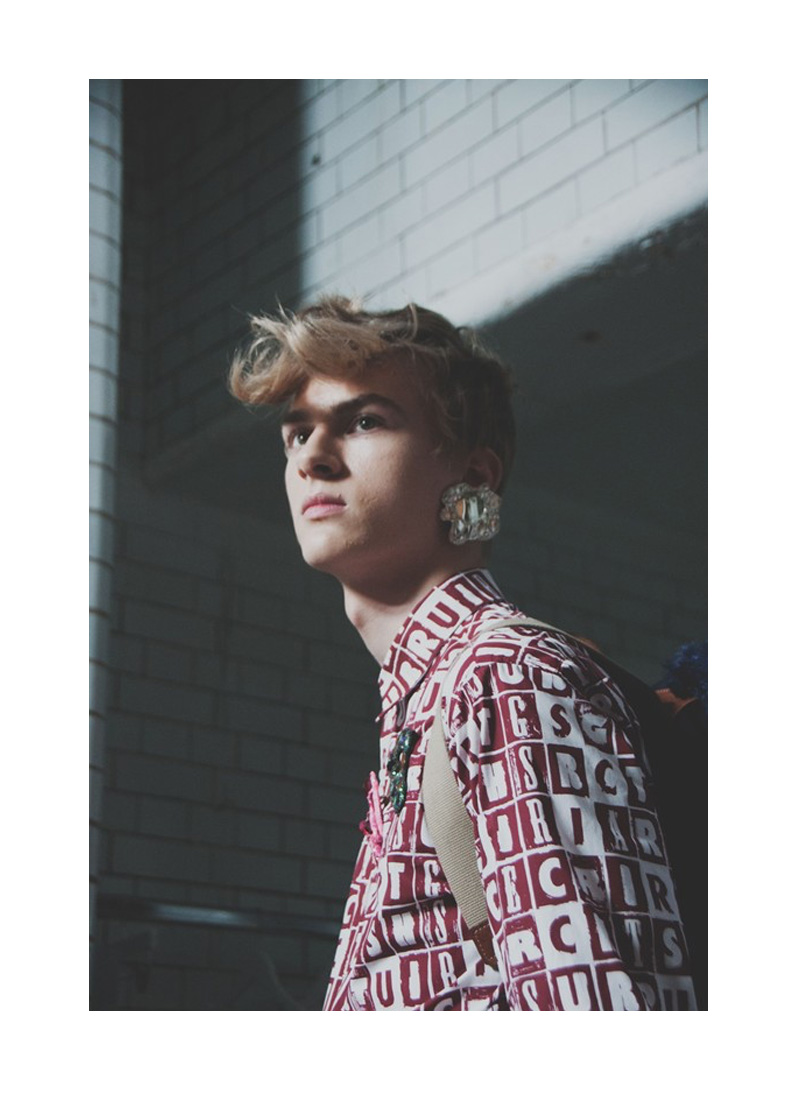 (Kit Neale Fall 2015) 
The youthful avant-garde carnival-inspired look that unfolded on the fall 2015 runways at Sibling, Topman Design, AGI & SAM and Christopher Shannon will continue this at the London Collections: Men Spring/ Summer 2016 shows.
–  YOU MAY ALSO LIKE –
4 THINGS EVERYONE WILL TALK ABOUT AT THE LONDON COLLECTIONS: MEN