- style -
5 Menswear Trends To Wear Now From Spring 2015 NYFW
Because waiting causes wrinkles.
09 . 12 . 14
Here in NYC we're always busy, always on the go – and we hate having to wait for anything. I myself am an extraordinarily impatient person. Here in the big apple the idea of waiting tends to make a New Yorker more anxious then hearing the president is in town We refuse to wait for walk signals, for a yellow taxi now with Uber, Lift, Hail-O and other transpiration apps just a click away, in line at Starbucks (there's always another one just blocks away), a table at a great restaurant (again there's always another one just blocks away). In fact the idea of waiting in line is such a horrific thought that we can actually hire people to do it for us. So why should we have to wait to experiment with the Spring 2015 looks that just walked the runway at New York Fashion Week?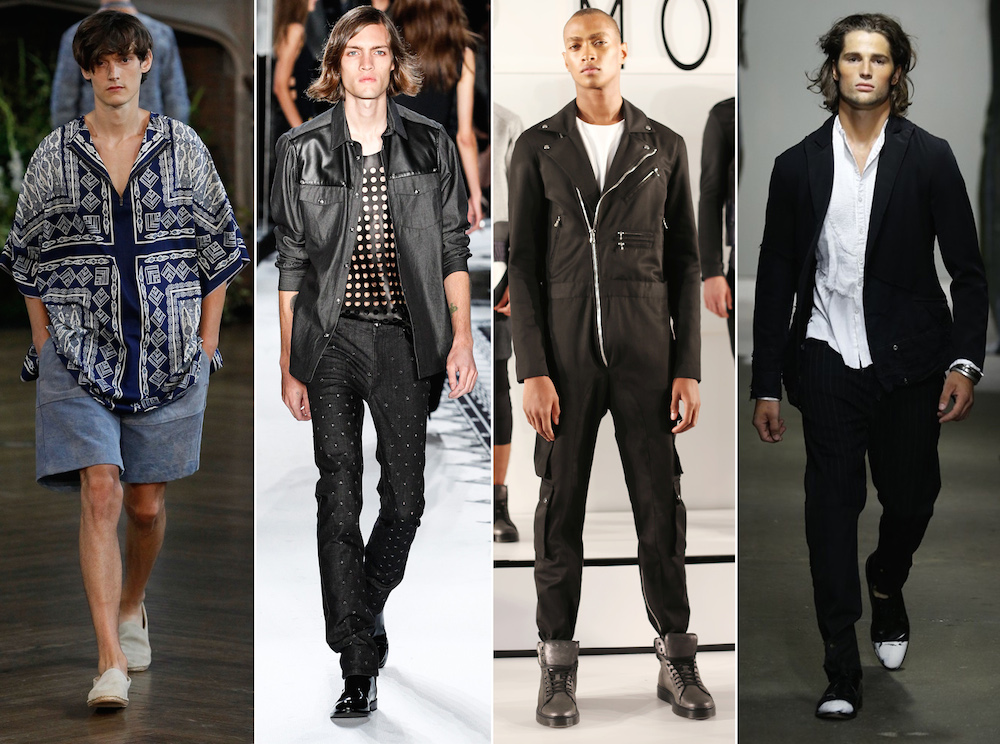 If I had dollar for every time I heard someone mention "rock star attitude," while describing a collection I'd definitely be able to afford all of the, rock star looks this fashion week and may even be wealthier then a rock star. For me it was more about a hedonistic spirit from early '70s that ran ramped. A kind of continuation of the Jim Morrison, fashion's original rock boy, look that resonated so strongly during Fall 2014 fashion weeks. Here we have Billy Reid, Versus Versace, Pyer Moss and Greg Lauren.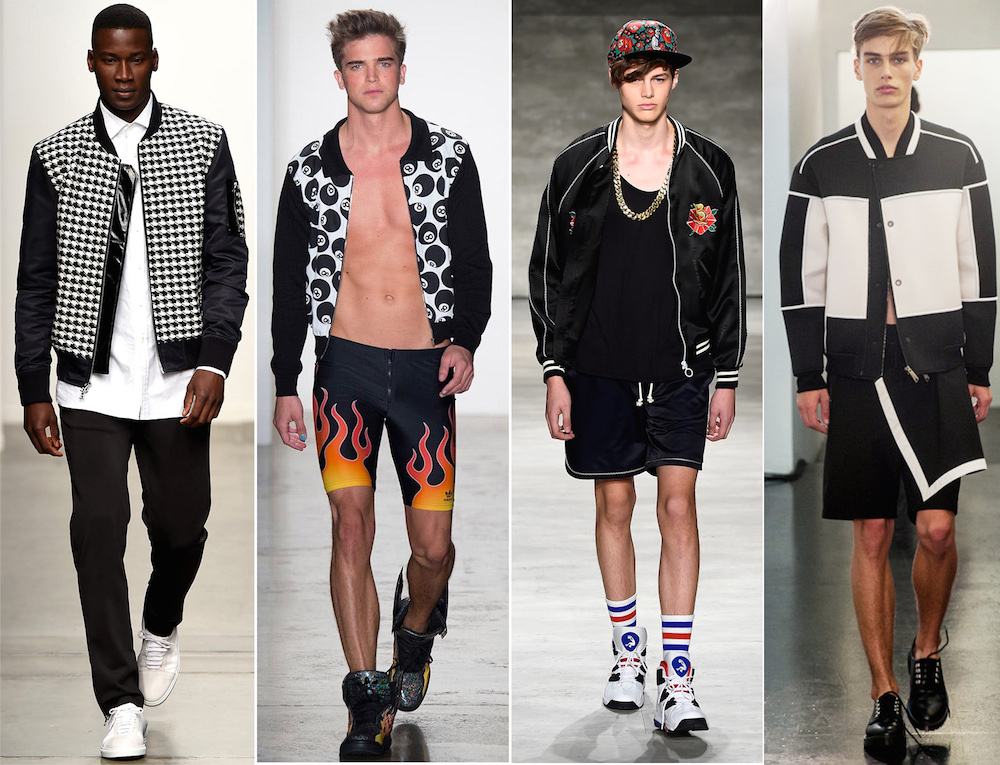 Bomber jackets and fall go together better then the crisp season and pumpkin spice lattes. Graphic black and white bombers walked at Ovadia & Sons, Jeremy Scott, Concept Korea and General Idea.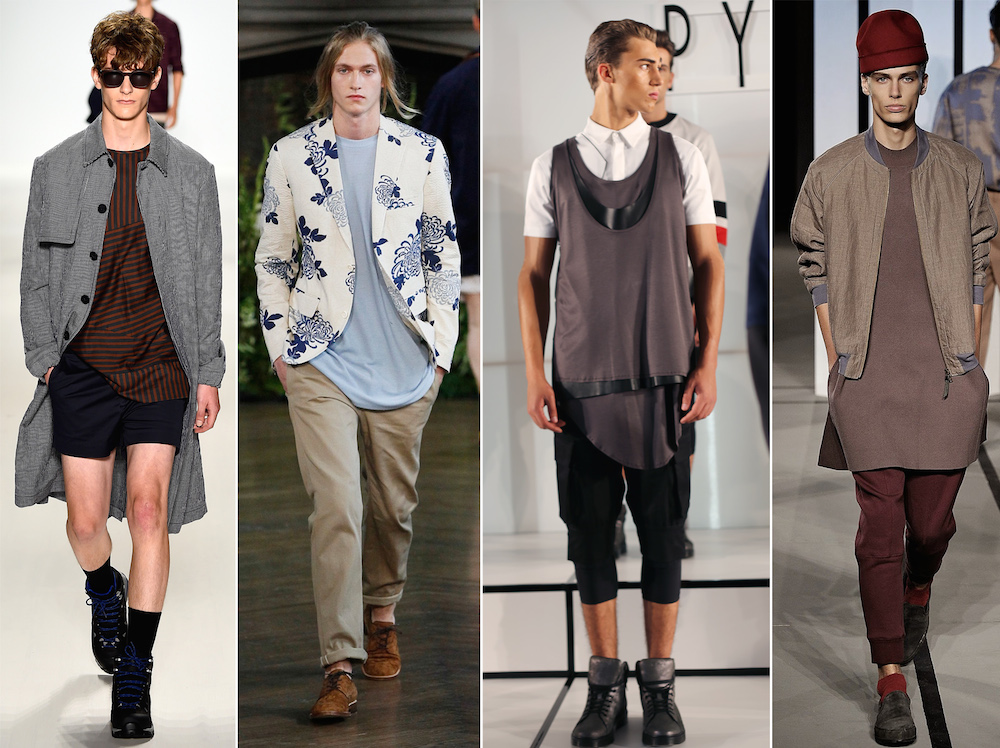 Do your shirts hang low? Elongated shirts just make sense for fall. I have so many ill-fitted sweaters that now make sense. Also sometimes my thighs get chilly. In model order we have Richard Chai, Billy Reid, Pyer Moss and Robert Geller.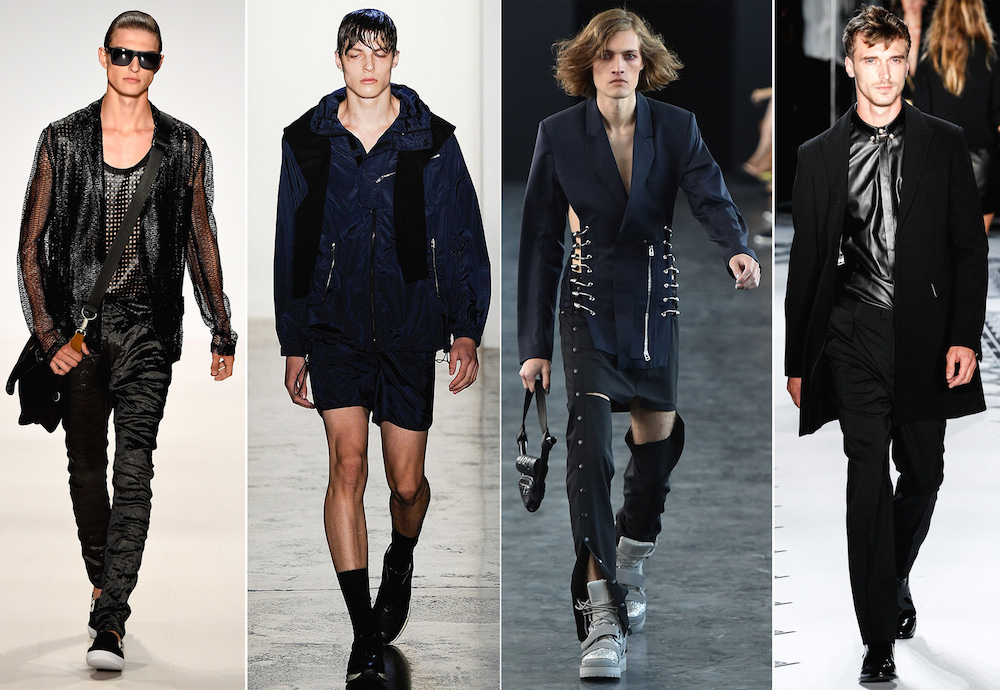 Anna Wintour was just recently asked '73 questions' for Vogue's new video series, one of which was – What would you never wear? Her response – "All black". Seeing all black on the runway makes you think: yeah. And: ok. Also: hmm. But never the less it's a look that is fashion, sleekness, sex and mystery.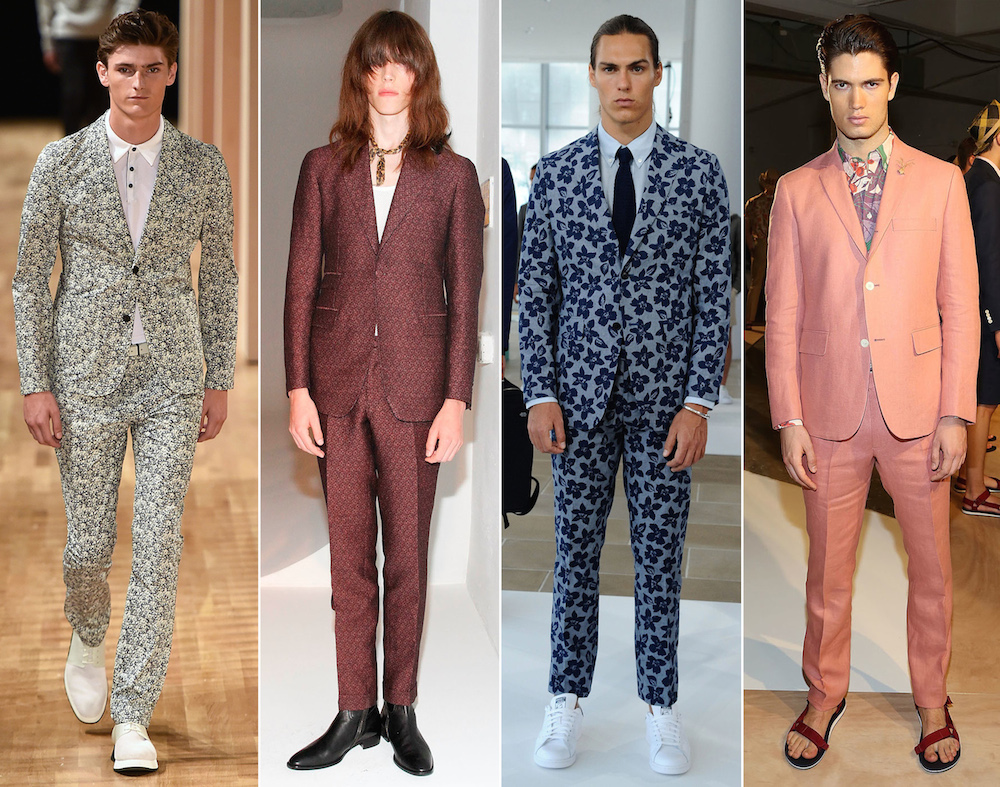 As I reported last week, statement suits are happening again in a surprisingly retro manner at Perry Ellis, J.Lindeberg, Jake Spade and David Hart. I know, I know, you worry you may look fat in the attention grabbing ensemble. But old age swag has never looked so good.