- style -
6 Things I've Already Learned From The London Men's Fall/ Winter 2015 Collections
Men's fashion month has barely happened, but there's already lots to learn. Lots.
01 . 09 . 15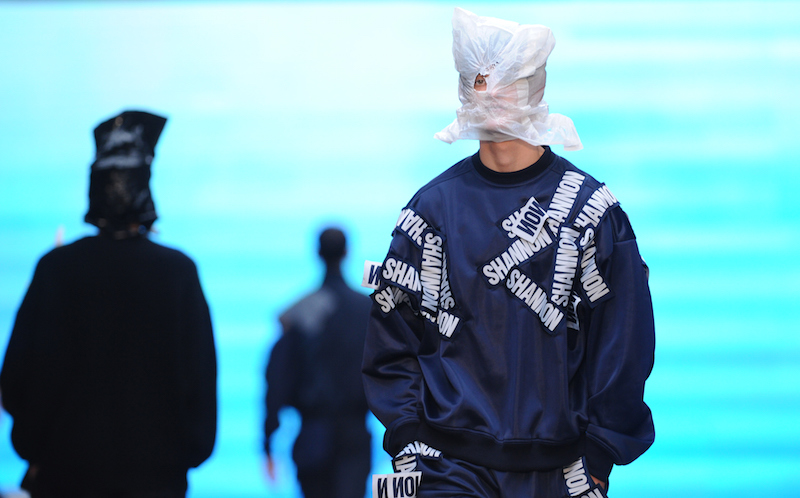 Men's fashion month has barely happened, but there's already lots to learn. Lots. This next month is going to feel like running a marathon (in loafers with a backpack loaded with a camera and laptop. My shoulders hurt and feet are blistering already), so let's get a jump on it and take a peak at what's already out there.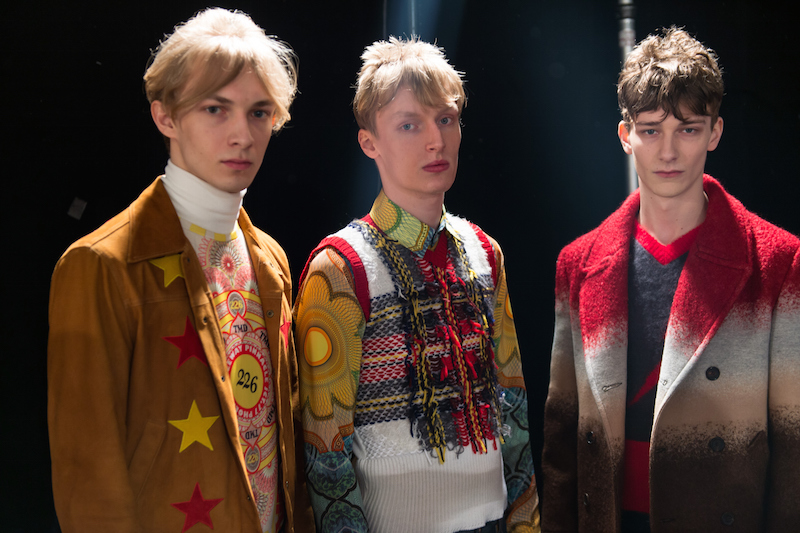 The '70s are back again babe.
Oh yes the season of Jim Morrison is still blossoming as the Topman Design show so wonderfully illustrated.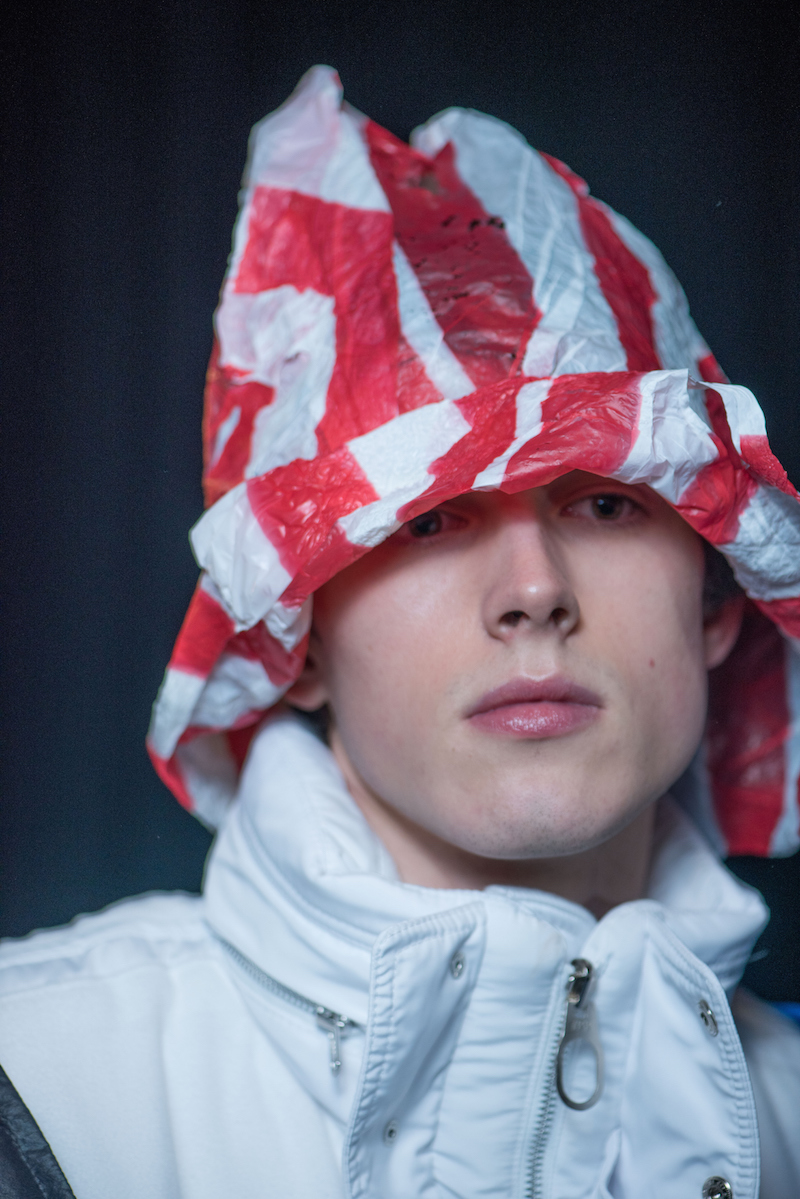 One man's trash can be another man's accessory.
Forget those $100 beanies! Christopher Shannon's turned a striped plastic bag into an oversized hat. His comedic touch didn't stop there humorous inta-friendly sweatshirts and sweaters with slogans like "Thanks 4 Nothing".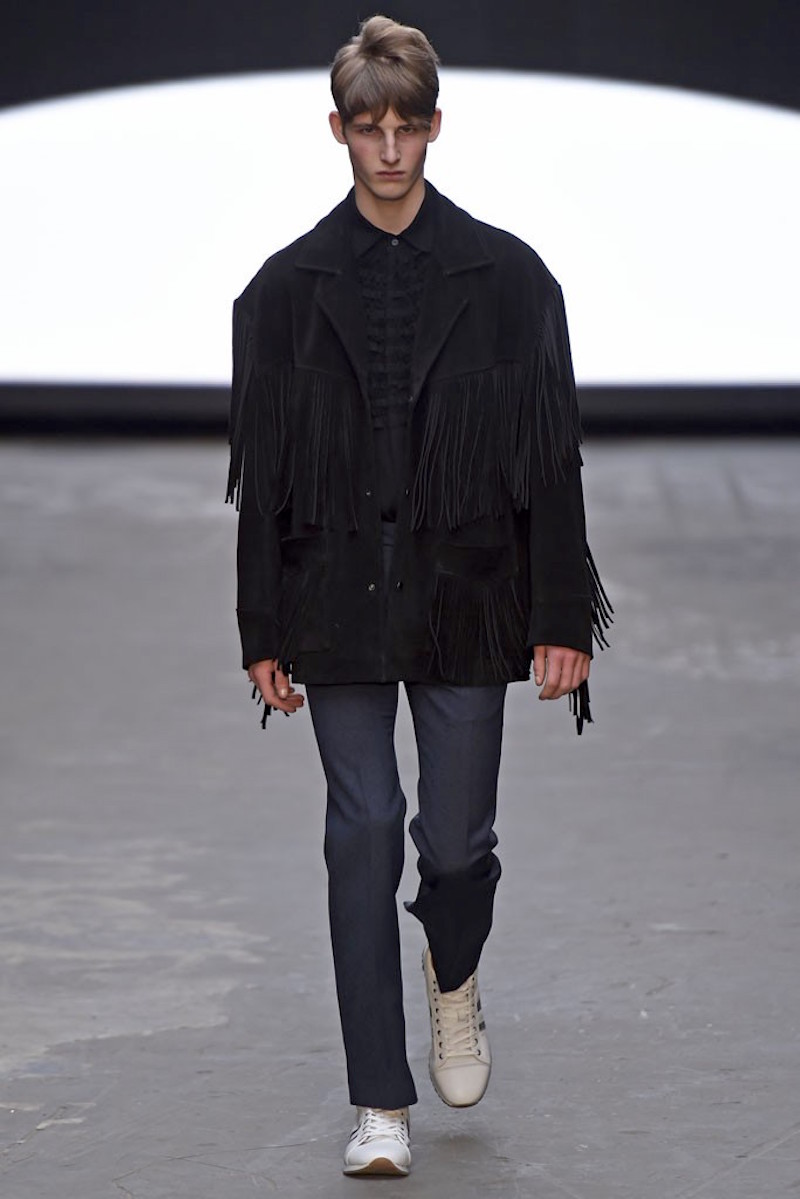 If you cant dance, just wear Fringe.
This model looks quite severe and rigid and yet his jacket has got some killer dance moves. Topman Design nailed it this season.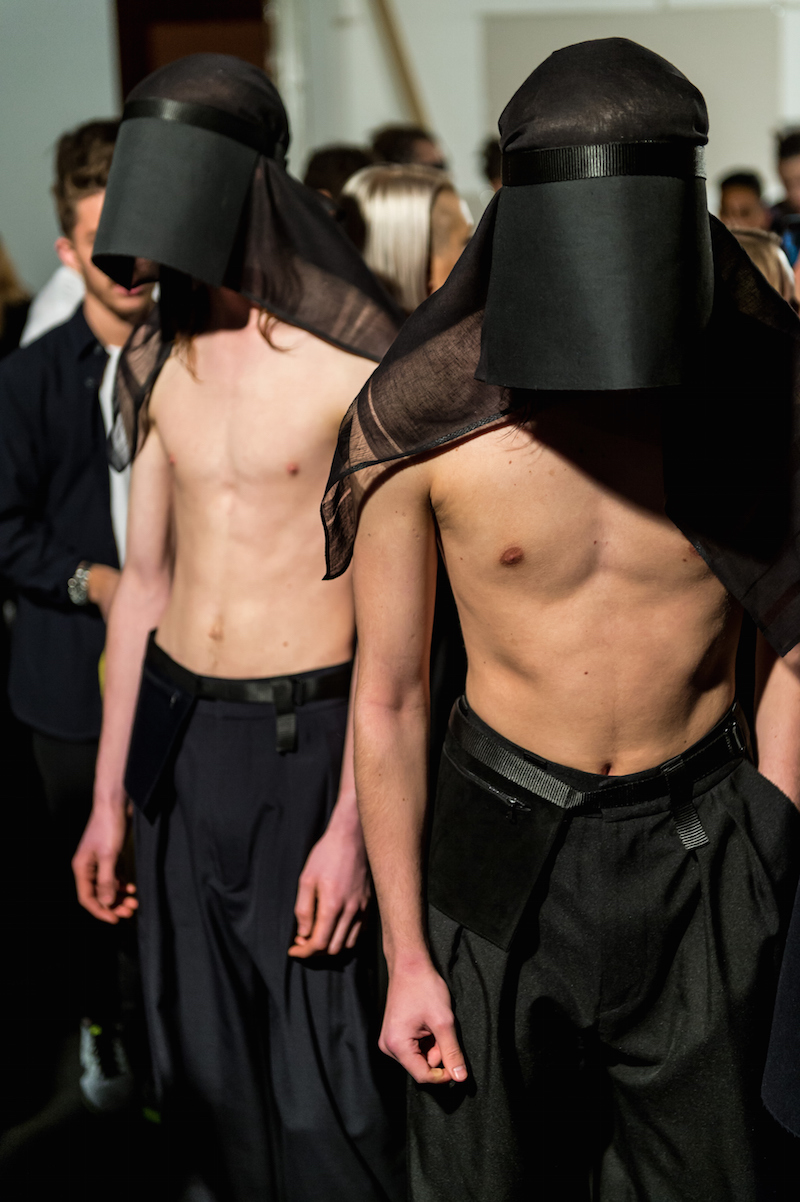 Faces are out.
We already know that big bucket hats were in a big way this summer, but if you're really into hats that fall over your face, next fall may be the time to temporally lose your eyesight. Christopher Shannon proved sartorial is blindness aslong with the models at the MAN show.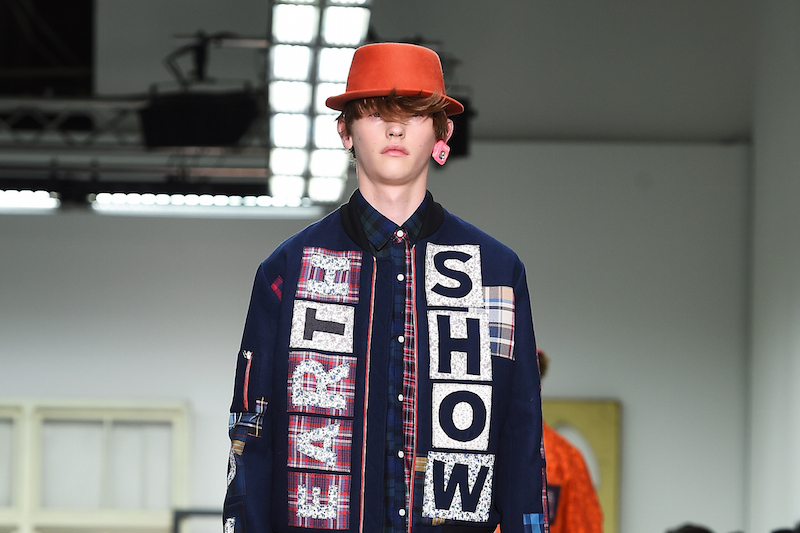 But wait, maybe hats will shrink in the fall?
Is the season of the Pharrell hat over? Kit Neale seems to think so as he payed homage to the circus with clownish looks, polka dot sweaters and porkpie hats.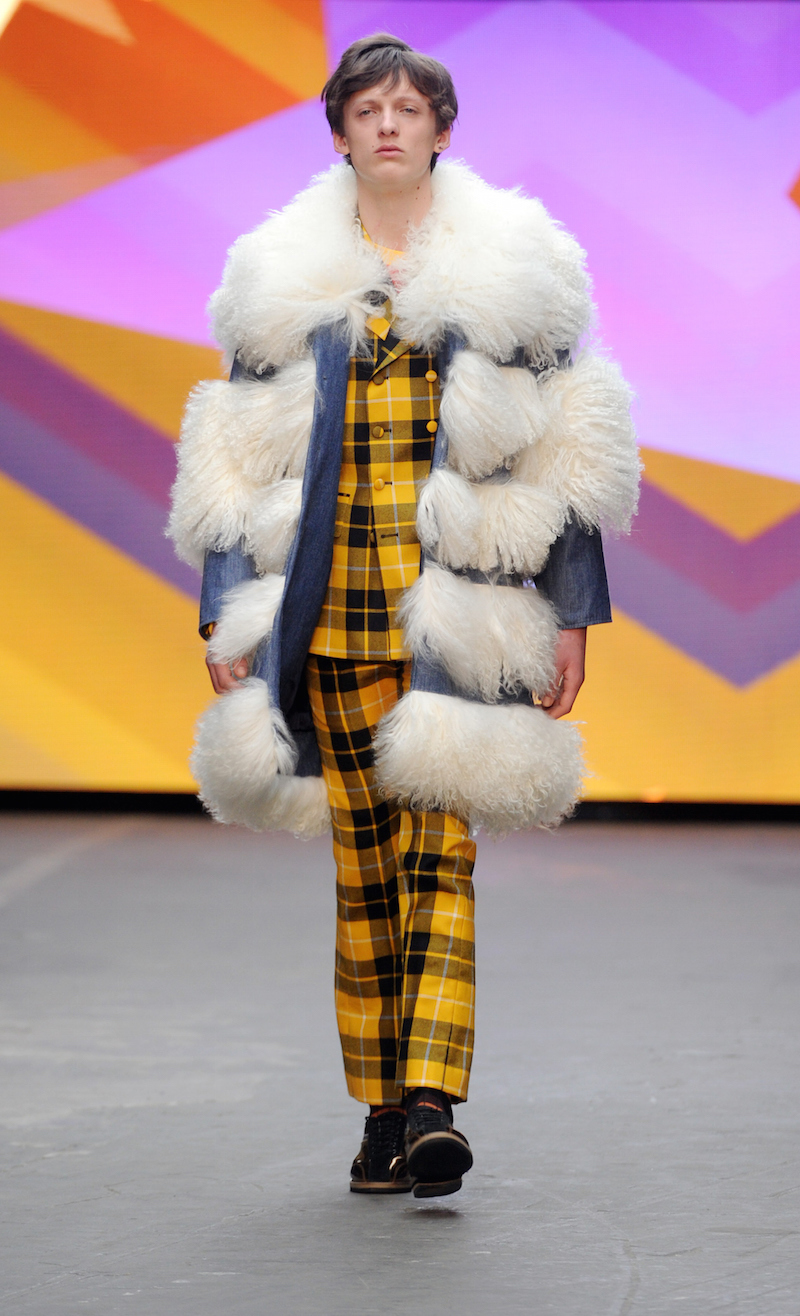 I found out you can fall deeply in love with a jacket. 
Like can't eat, can't sleep, reach for the stars, over the moon world series kind of thing. I thought I would end on this not. And how about those bellow bottoms?