- style -
A Boys 90's Moment
Unusual, yet familiar.
08 . 28 . 14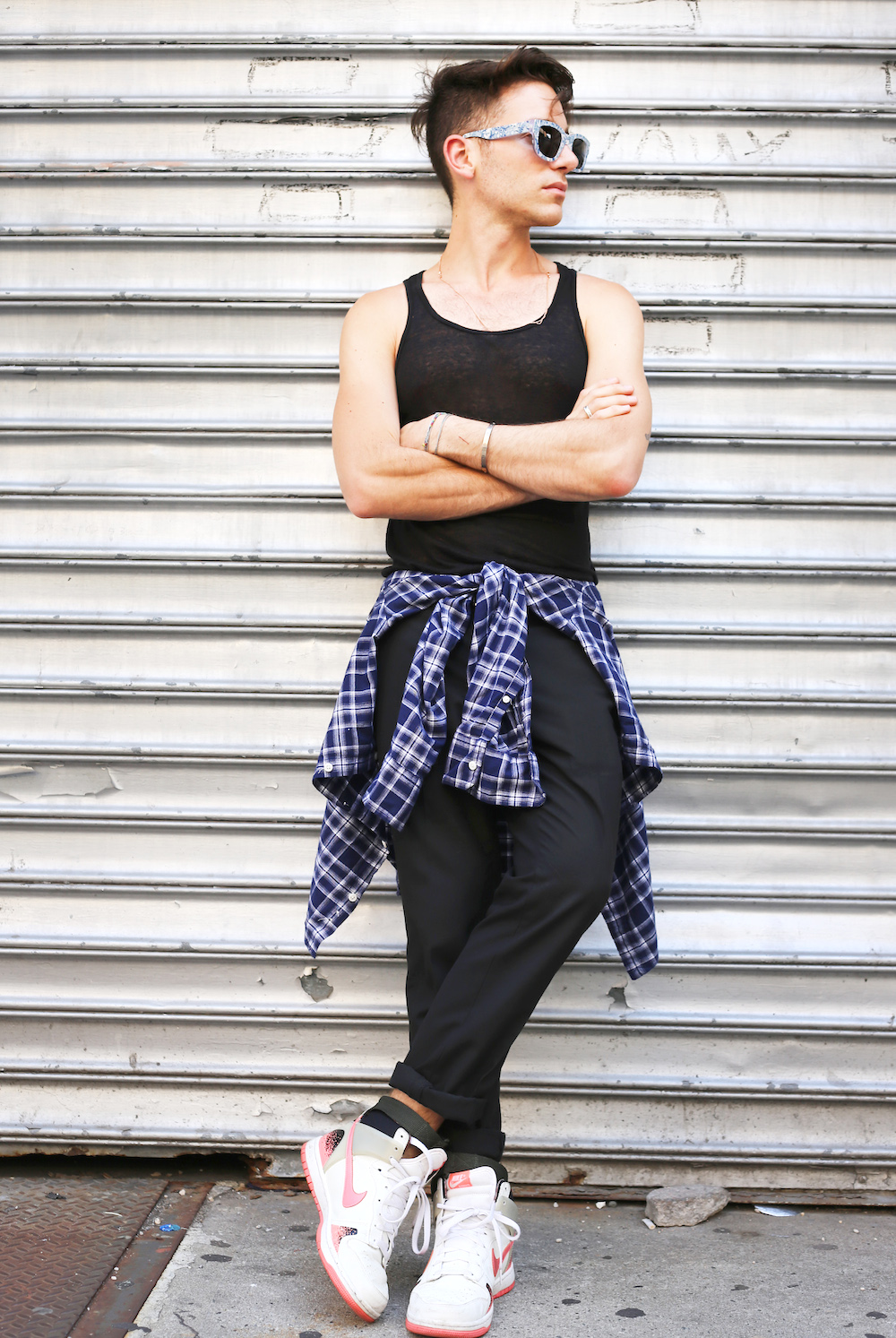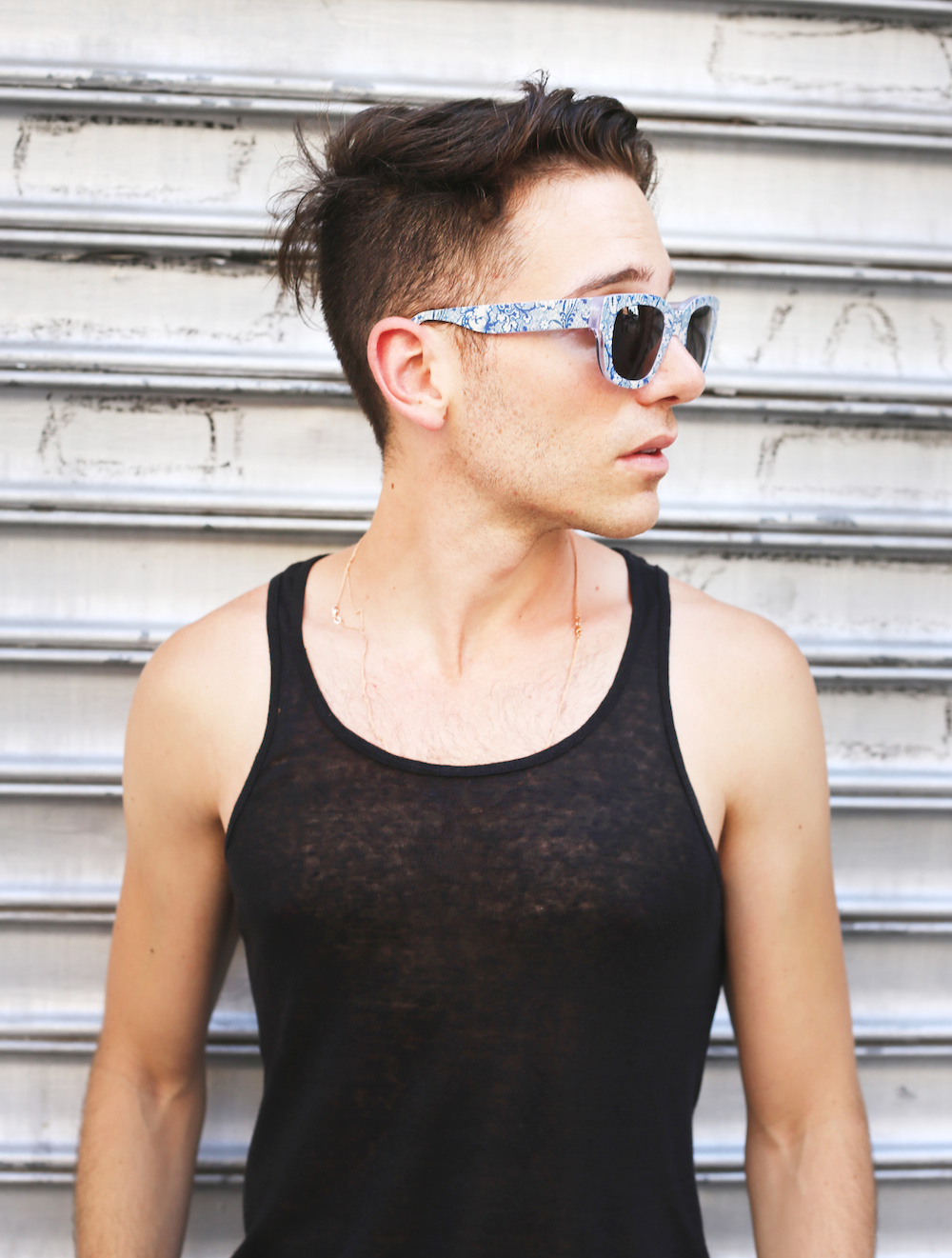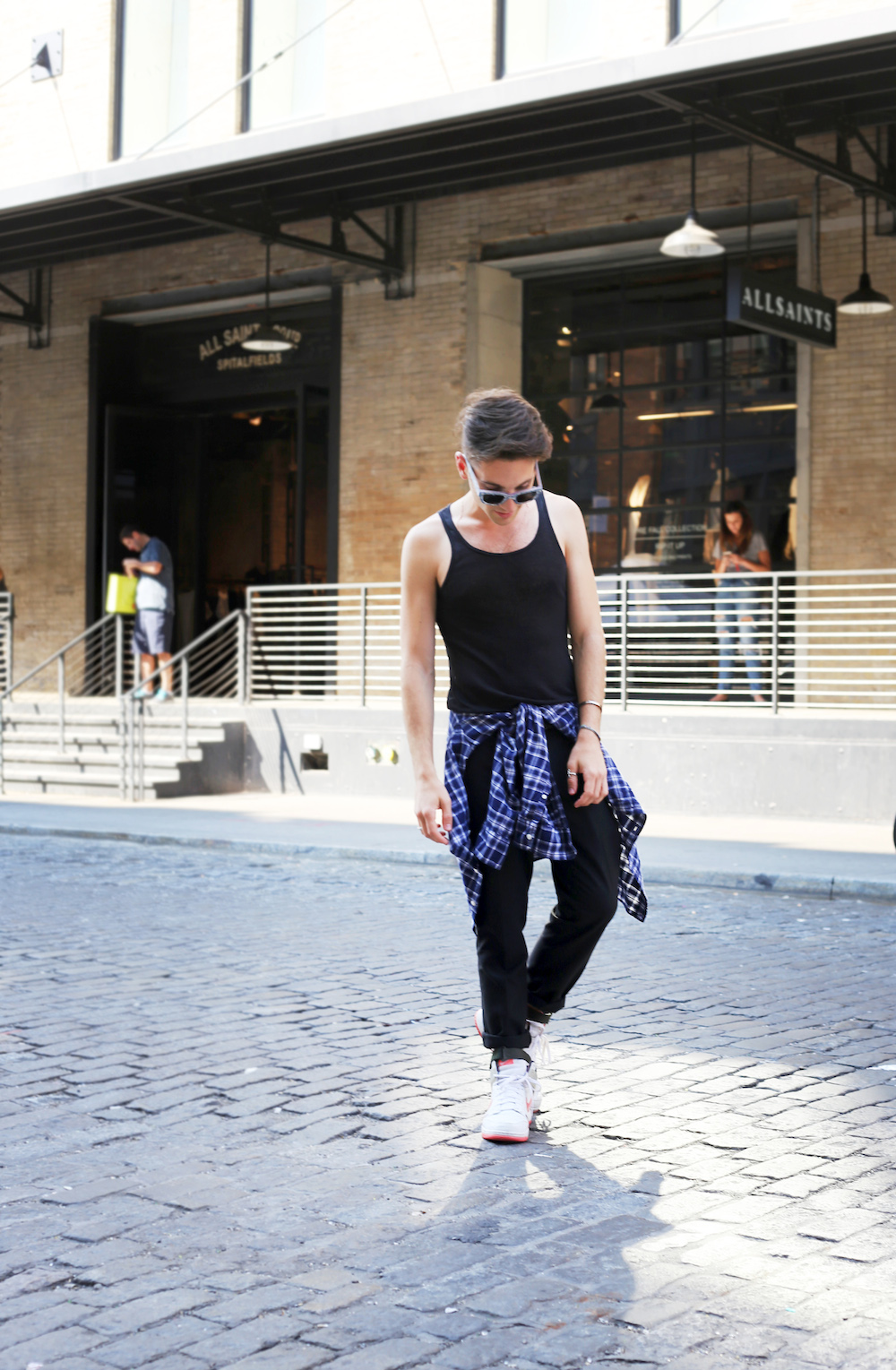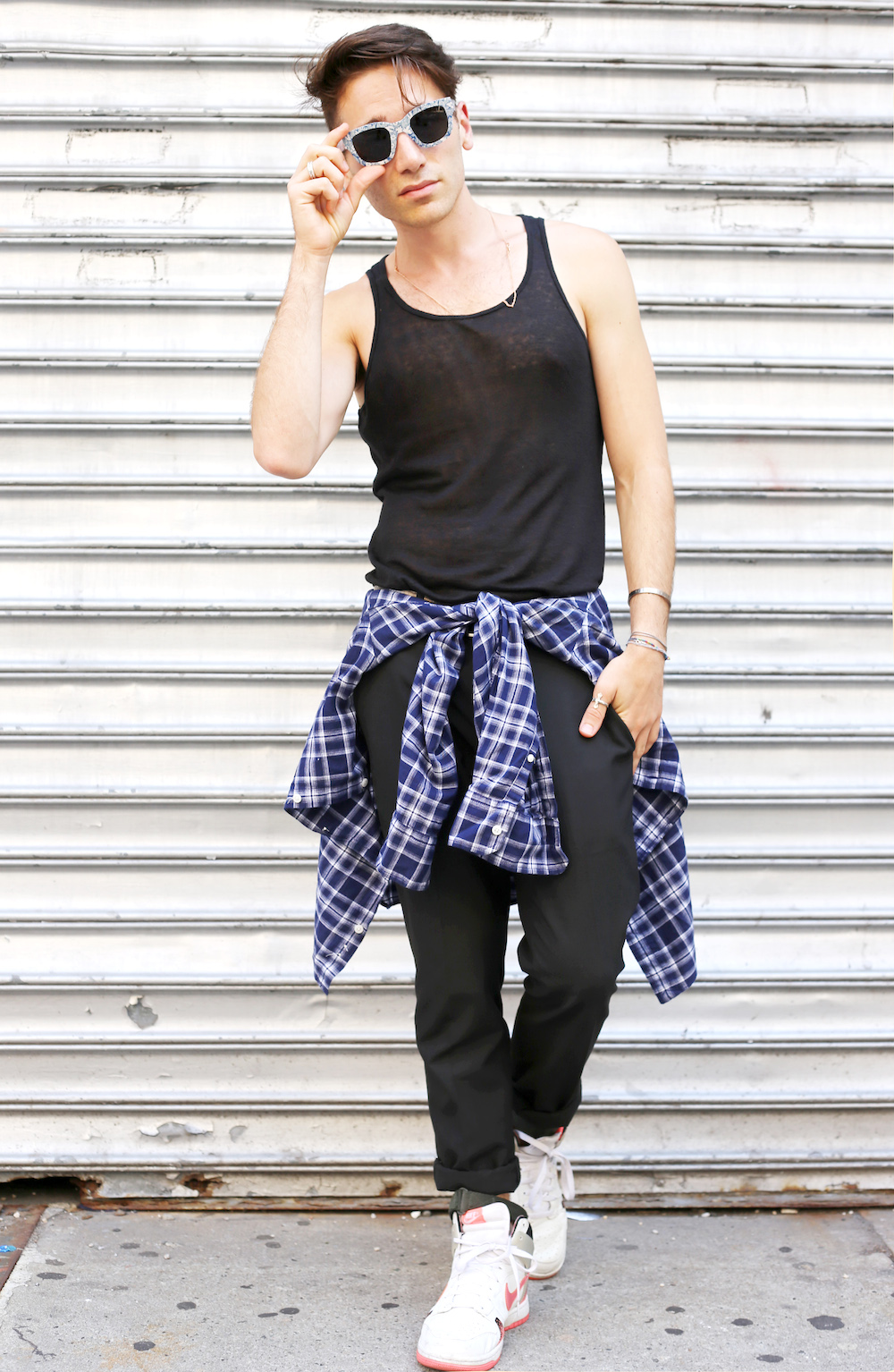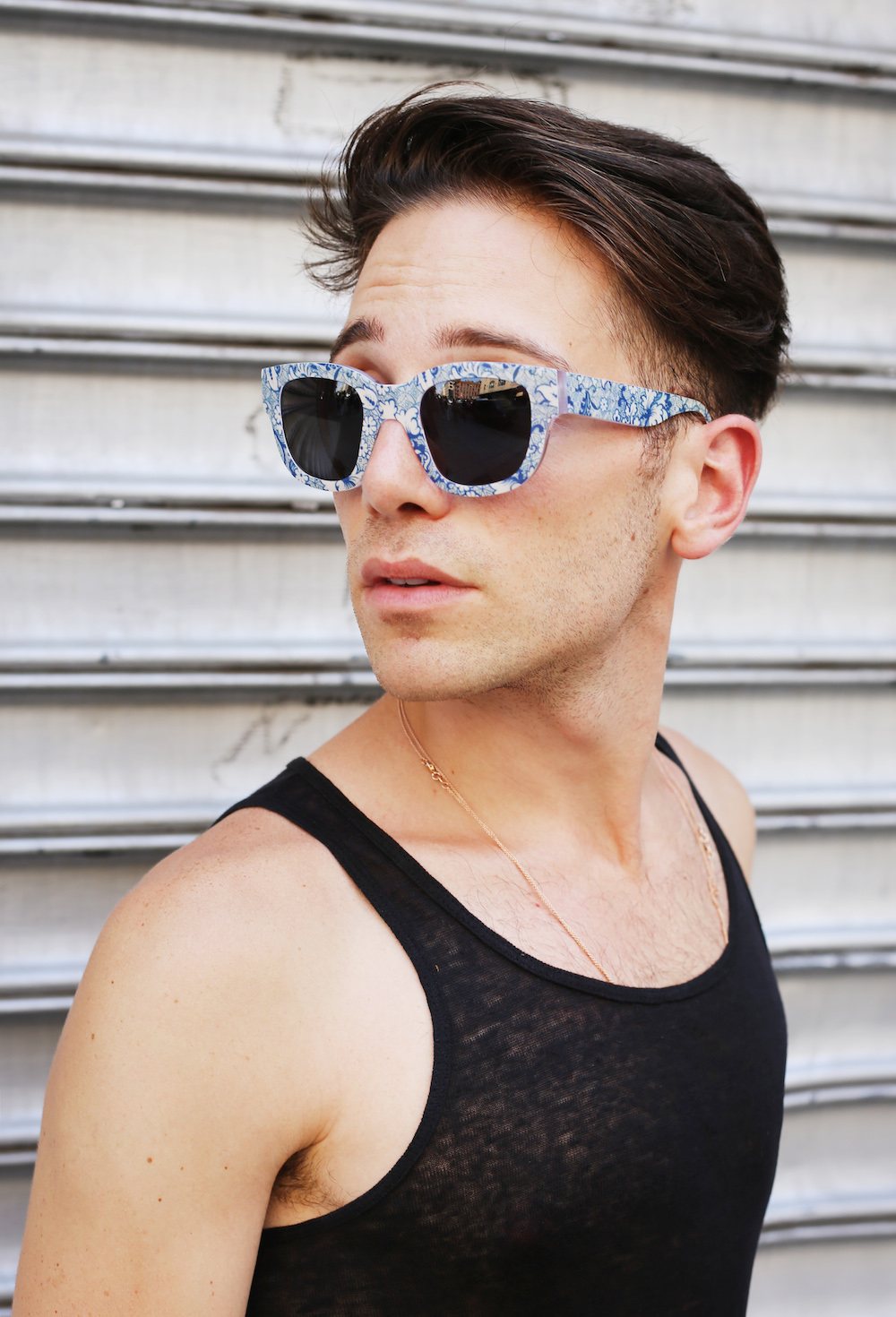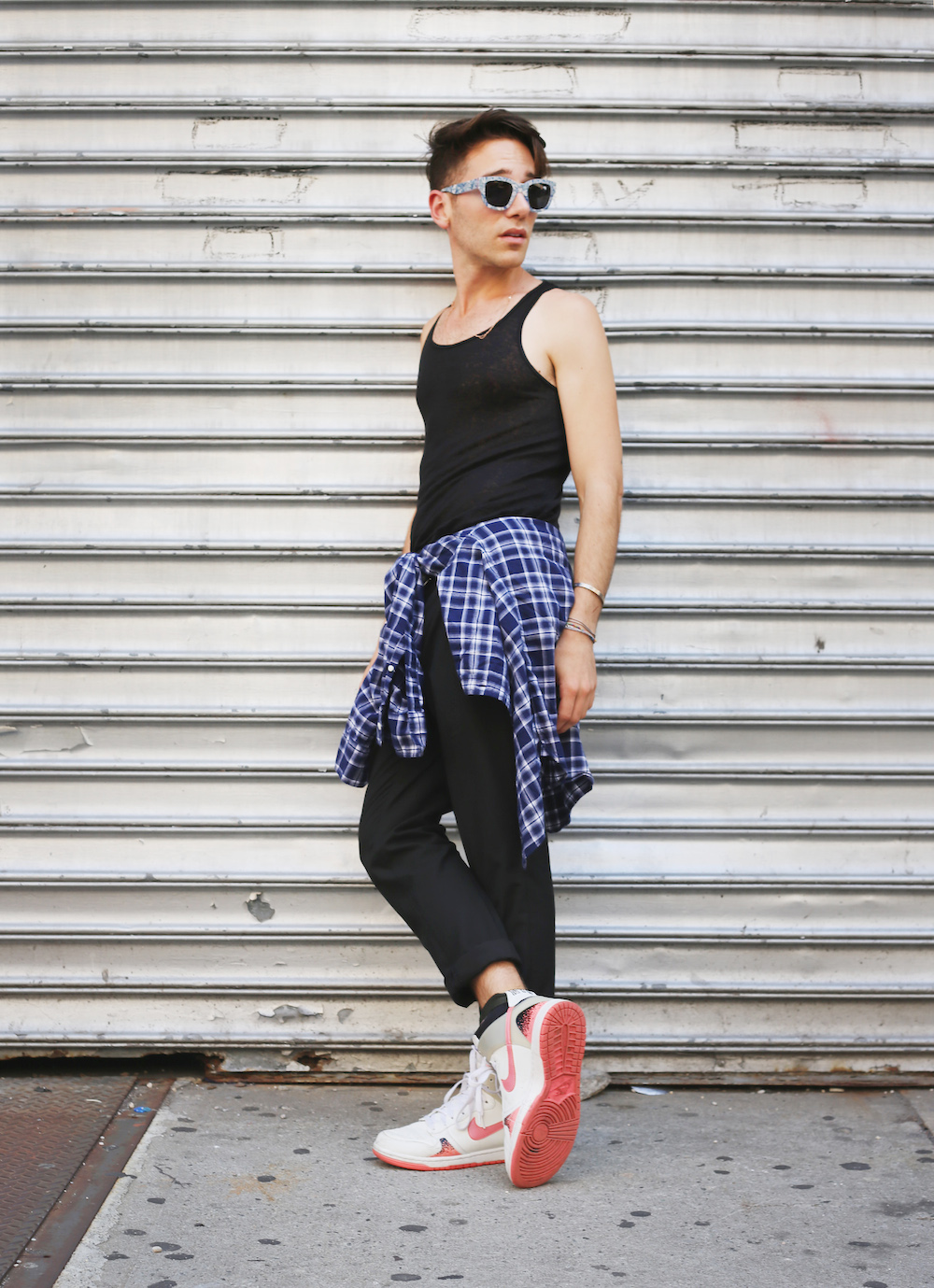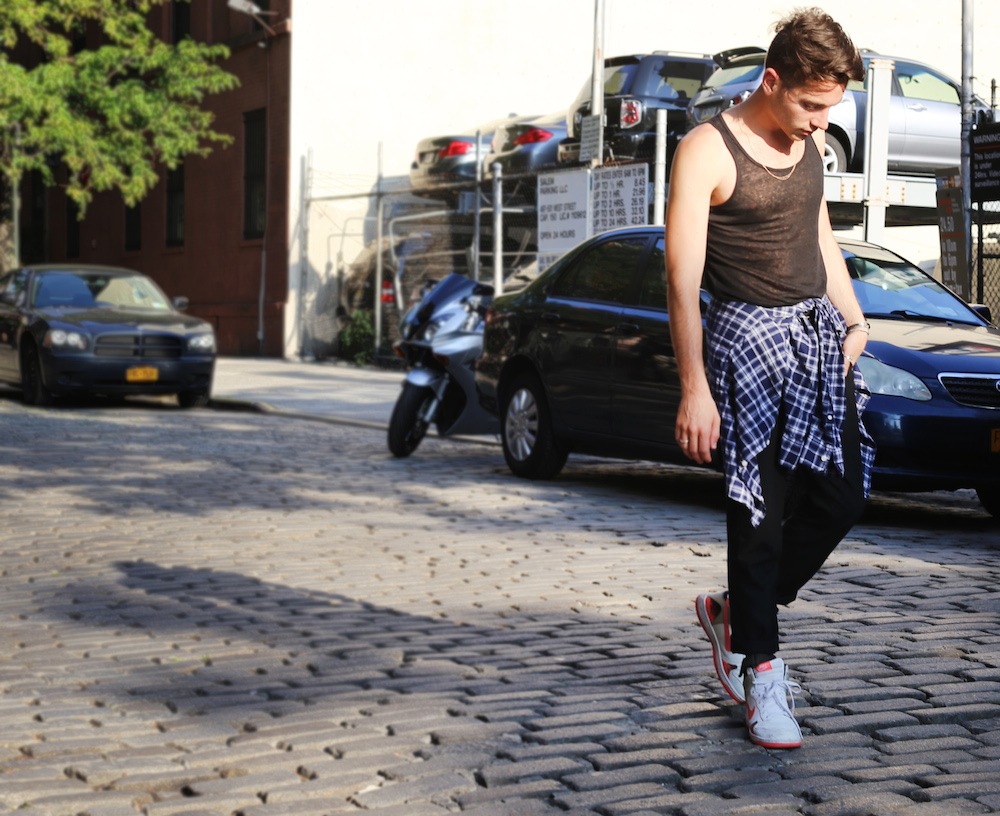 (Tank: Travis Taddeo/ Pants: Versace/ Shirt: Club Monaco/ Sneakers: Nike/ Sunglasses: Acne Studios)
Isn't there something to be said for the mere fact that tying a plaid shirt around your waist makes you feel good – it catches the slightest breeze and dances behind you, like you are permanently walking in front of your own diva fan, much like the way Beyonce's hair moves in a particularly satisfying way when she's getting fierce on stage?
Hint: yes. Yes, there is.
This week I've developed a real interest in '90s nostalgia, from Salt-N-Pepa to modern workout wear that recalls the killer decade, I'm stuck in the 90's and loving it. So while reminiscing, I thought I'd try one of my favorite looks. I'm wearing an all black look made of one of my favorite tanks this summer by Travis Taddeo and trousers by Versace. My 90's moment came in the form of a Club Monaco plaid shirt wonderfully tied around my waits, coral-and-white Nike kicks and  paisley shades from Acne Studios that I have am crushing hard on. I'm not gonna lie, I was a tad inspired by Tai with this one. Girl knew how to play around and get experimental with a shirt even in the most award of situations..