- style -
A Cry Against Normcore
Cast your negativity and normcore aside like it's a Monday morning.
06 . 08 . 15
Crying out against normcore today because I didn't have my morning coffee and I miss the fantastical game of dress up.
This morning, I put a white t-shirt, black trousers and a black leather jacket. It took no longer than two minutes to get dressed from the moment of outfit inception to the actual process of leg-in-pant and one arm-in-jacket.
Then I slipped on a pair of white Nike sneakers and stood staring into the mirror for five minutes wondering – why on earth am I dumbing down my style? Is it because it's Monday morning and I and I ran out of coffee? Or it is normcore's fault and I am forever chasing an trend that makes life easy?
When I was a kid I used to play dress up for hours with my cousin. We would spend so much time focusing on one look before presenting it to our parents during a runway show. Only the runway was our hallway and Anna Wintour was replaced with my mom.
This raw passion I had for the act of getting dressed filled my head again this morning. So I undressed and came up with a new ultimate outfit goal for Monday: appear undone but put-together in an effortlessly cool sort of way. So I went for that sloppy-but-chic vibe wearing paint-splattered clothing and a tee complete with details of religious imagery done in gold thread. Why? Because I'm praying the normcore away.
There are some normcore looks out there that challenge this idea. But not every look can be taken form the Duckie Brown spring 2015 collection.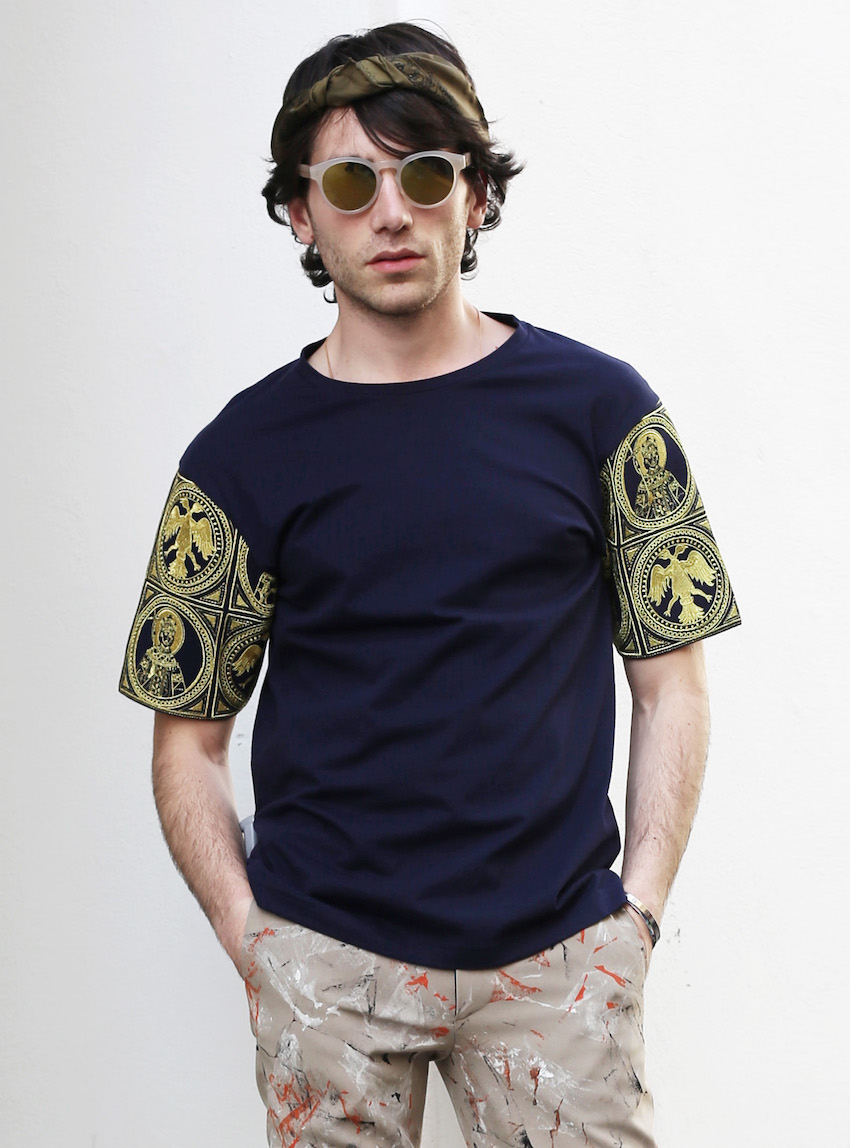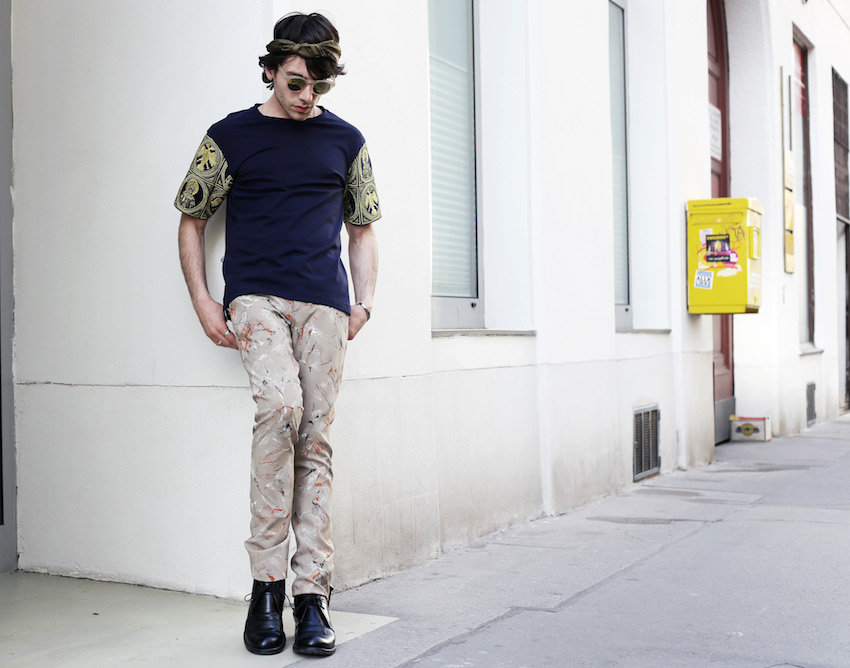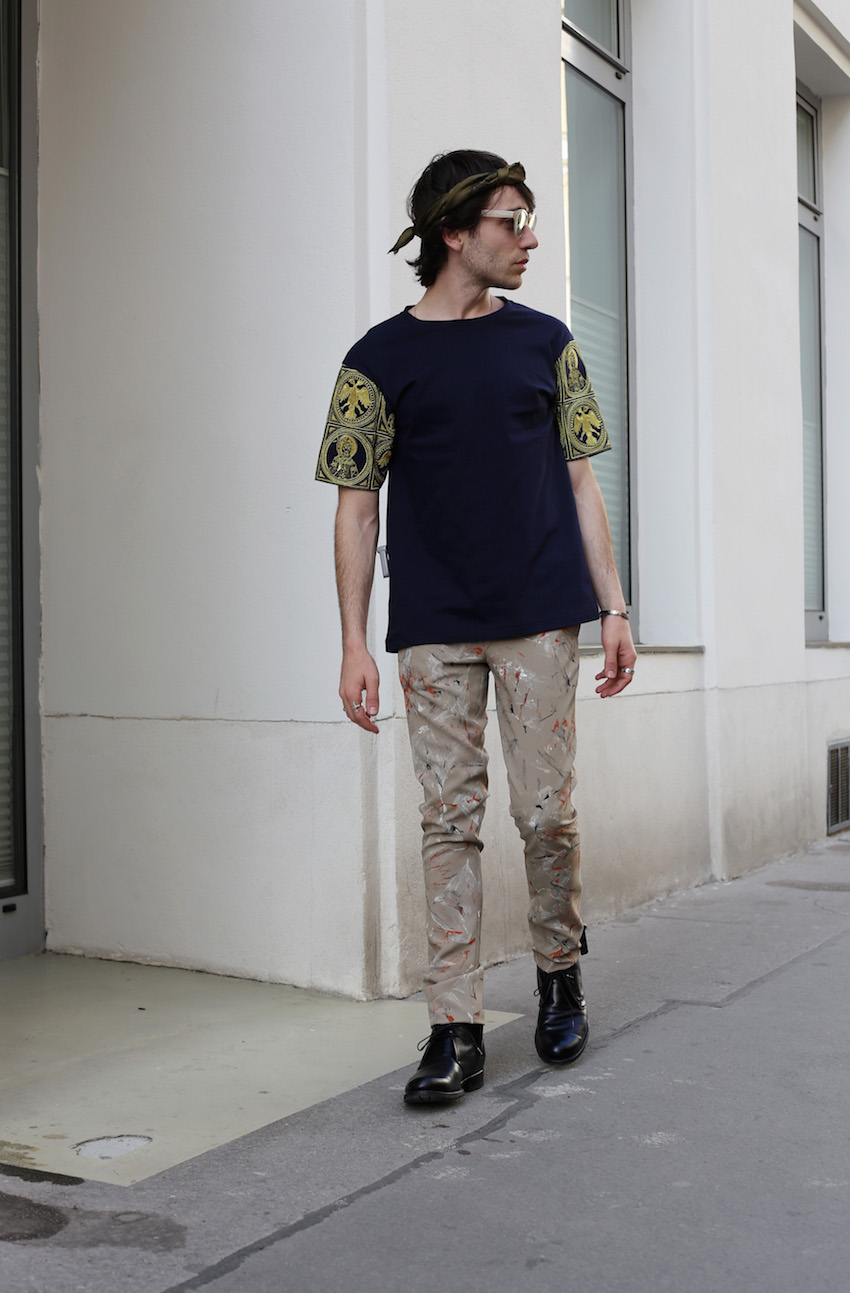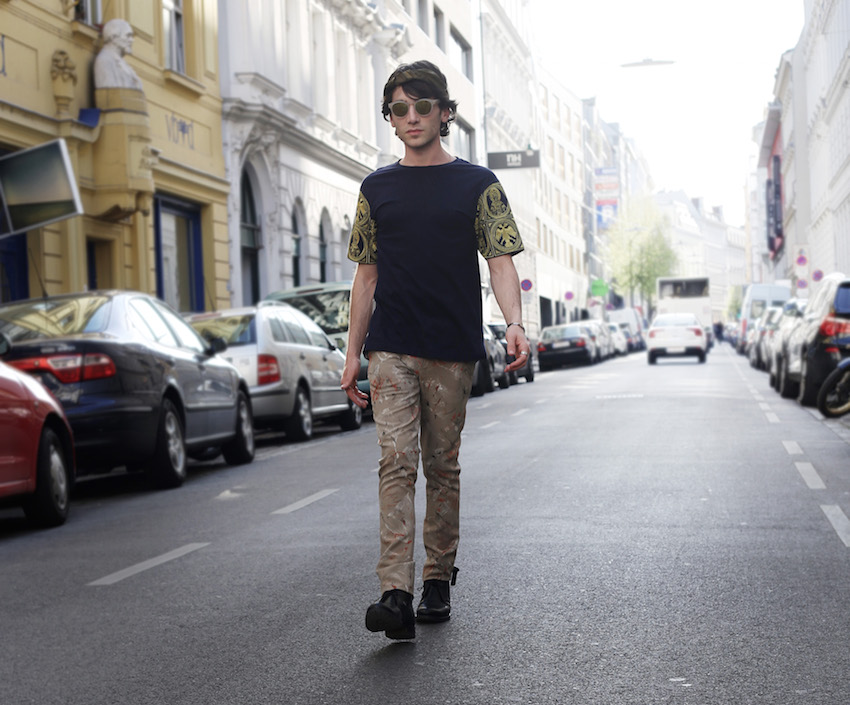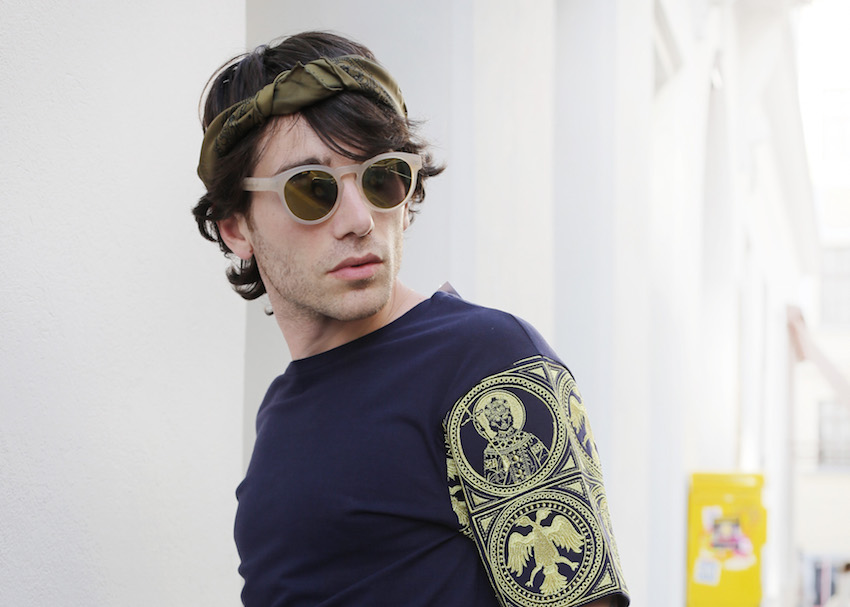 (Shirt: Billy Reid/ Pants: Tiberius/ Sunglasses: Eyewear Direct/ Boots: Harris/ Headband: Reiss) 
–  YOU MAY ALSO LIKE –
NEW YORK MEN'S FASHION WEEK: SPRING/ SUMMER 2016 SCHEDULE