- style -
A Day In The Life During LCMSS16, Day 2
A day filled with sixties surf culture, baggy pants and Judge Judy.
06 . 14 . 15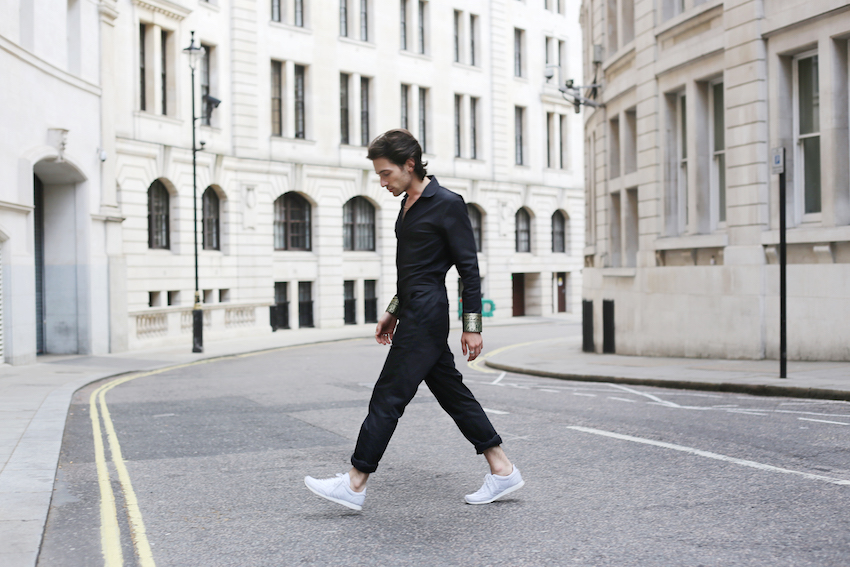 Come hang with me for a day during LCMSS16.
8:15AM I wake up after hitting snooze for 45 minutes and peal myself out of my bed at The Dorchester Hotel.
8:17PM I turn on the telly and watch 5 minutes of Judge Judy. I realize that I only have 25 minutes before the St. James show starts. I debate whether it's worth skipping the show to find out if the plaintiff has to pay their ex-boyfriend for slashing the tires on his truck, but just as I get ready to slip back under the covers I remember that breakfast is going to be served at the show.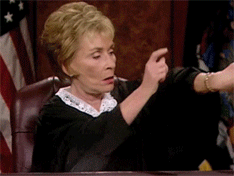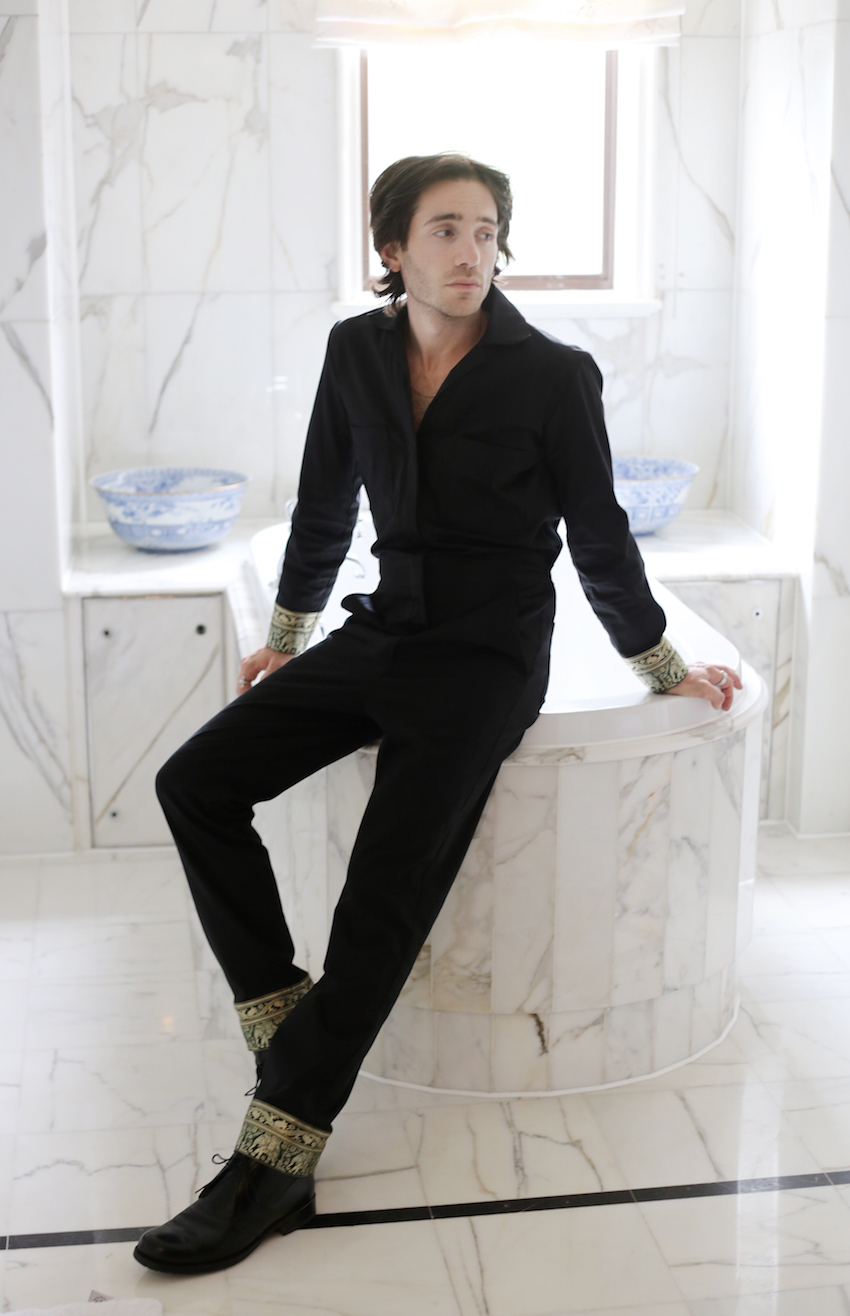 8:25AM I make myself a cup of coffee, check my email and then slip into a jumpsuit by Jack Henry NY.
8:40AM I realize I left way to early on my way over to St James and stop in a cute café for another cup of coffee. I have all the time in the world.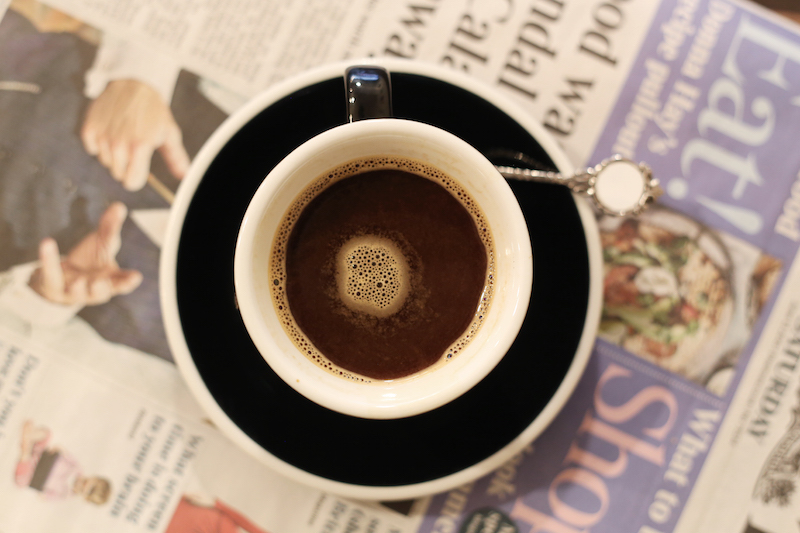 9:15AM I head to the show and grab a couple of croissants being handed out by men who look like they need a warm croissant in their mouth. I head to my seat and realize I should have really worn a jacket. The show was outside and it was cold until shirtless male models took to the runway and quickly warmed things up.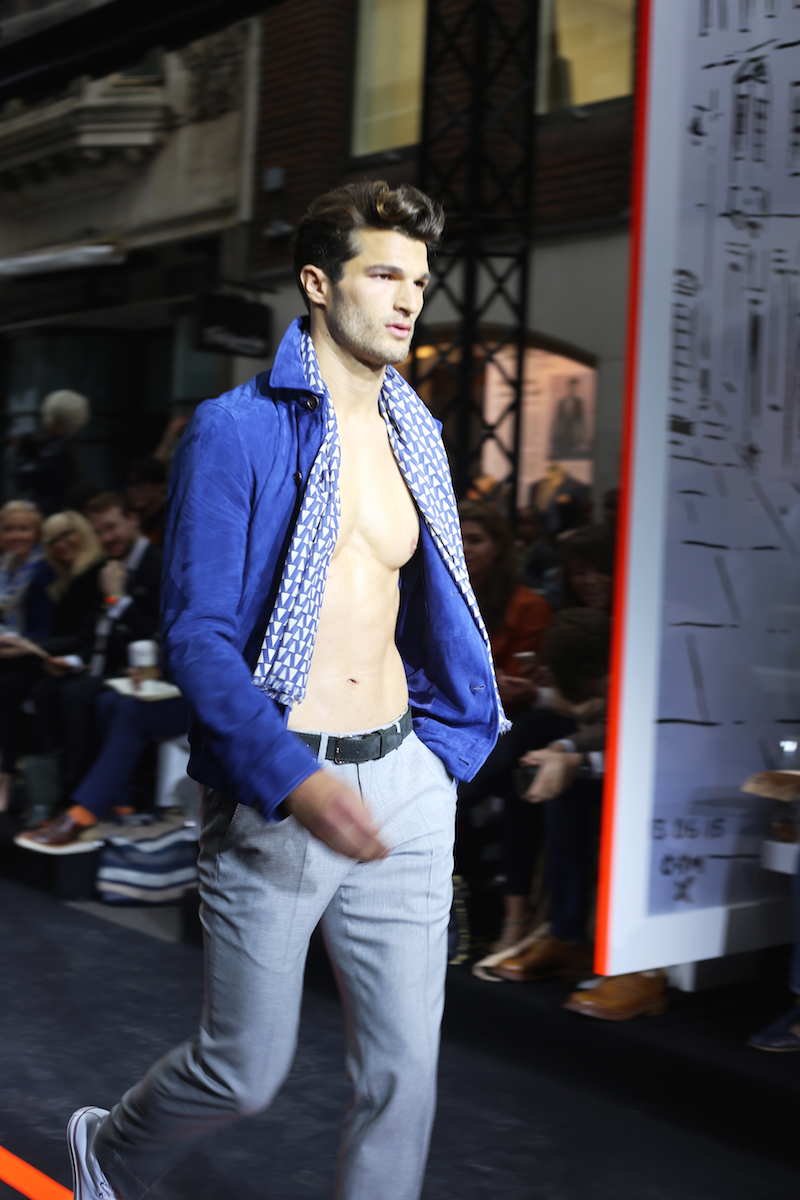 9:50AM I jetting out and headed to Lou Dalton. On my way I realize I'm hungry again, what now? The psychedelic peach gingum quickly muted my growling tummy. But alas the finale came and my hunger pains returned.
10:30AM Guess what? My stomach directs me toward Mildred's where I grab a quick veggie burger. If you haven't been yet you need to go.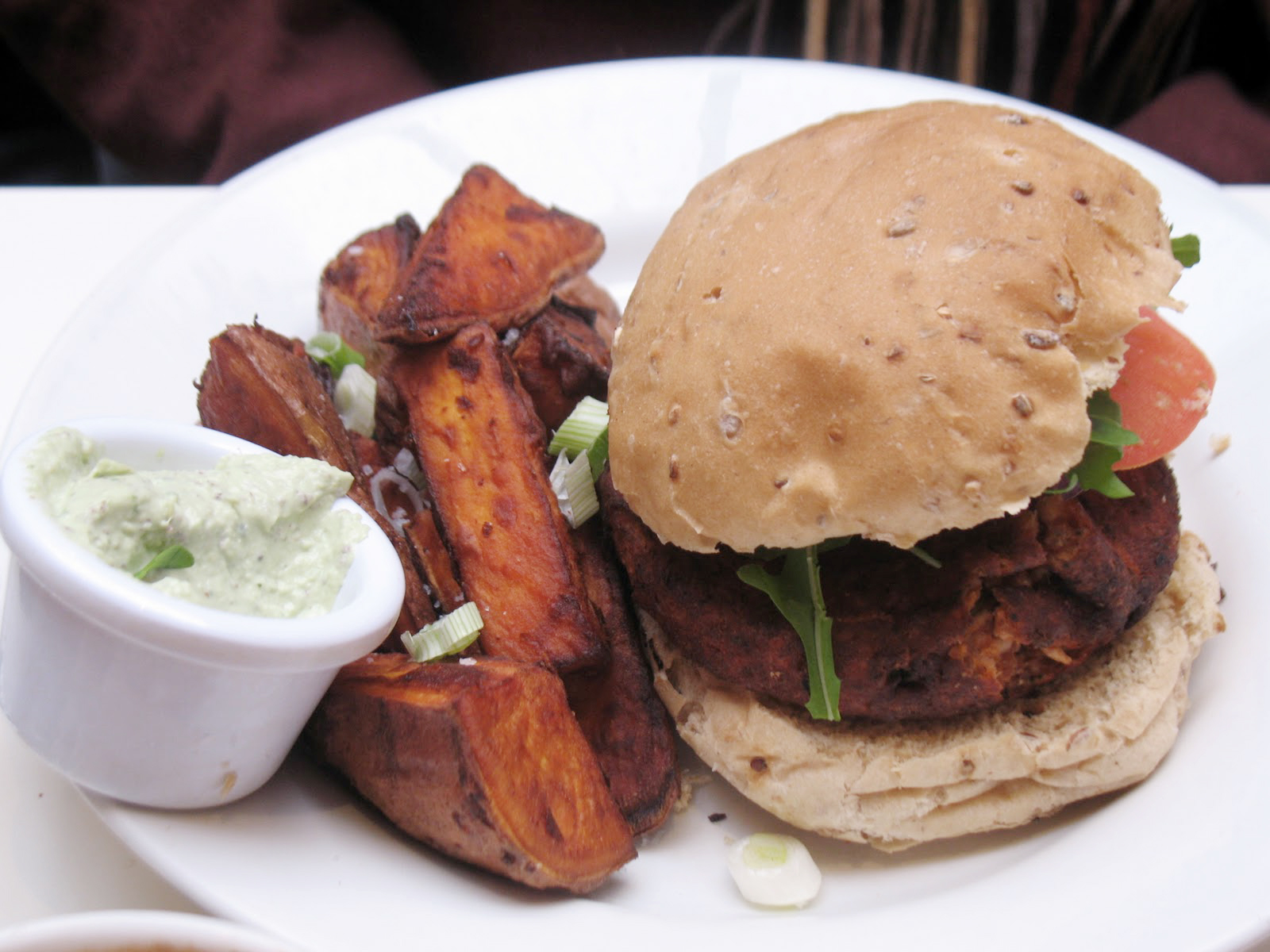 11:10AM Late to Astrid Andersen and as I run over to the show I catch a glimpse of myself in the refection of a mirror and see that the humidity had completely destroyed my hair. I realize my worst fears have come true -I actually look like an escaped convict in a jumpsuit and am scaring small children on the streets of London.
11:25AM The lovely red-haired woman wearing think black-rimmed sunglasses I am seated next to smells of gin. I think I found my new best friend.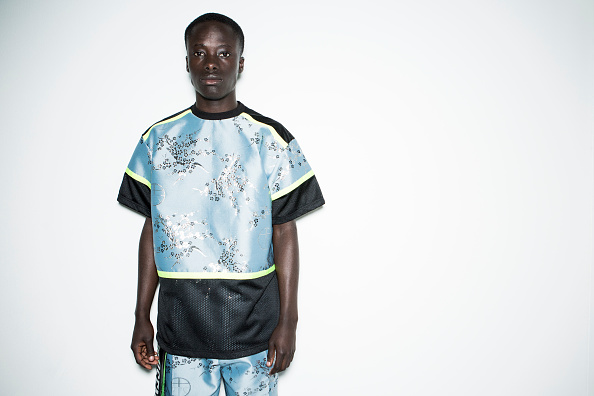 11:30AM The show begins and I fall madly in love with a neon green trenchcoat shimmering with silver oriental flowers. The artificial color palette was completely speaking to my current mood.
12:30PM I just ran back to the hotel to change out of my black leather chukka boots and put on white sneakers. Hehe. Now I'm going to spend the rest of the day dressed like a convict on the go.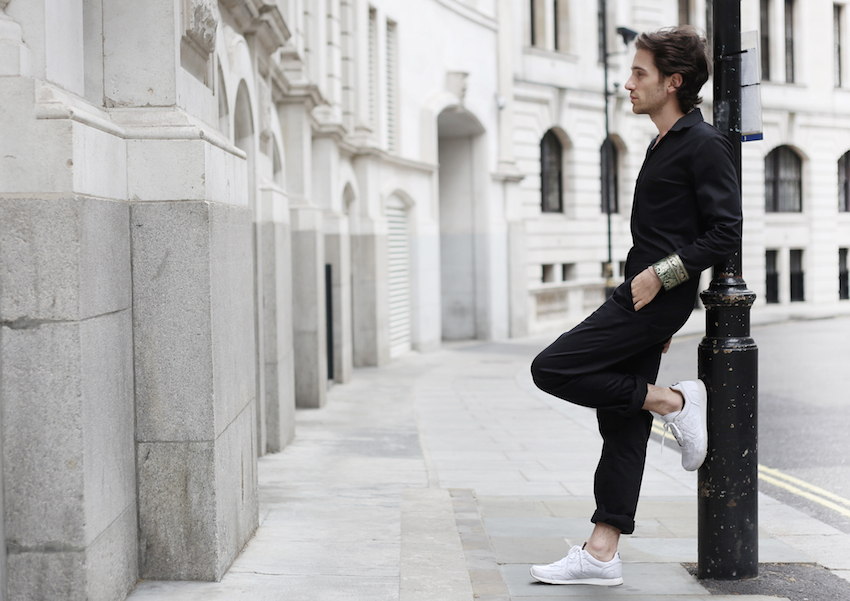 12:50PM Walking around London in sneakers is so much fun. I want to do it at least sixteen more seconds. Oh what's this bakery. And oh, what's a cocoa infused crème brulee? Yeah, okay, I'll try that, for sure. Then I will have a decent amount of time until my next show.
1:00PM Work time.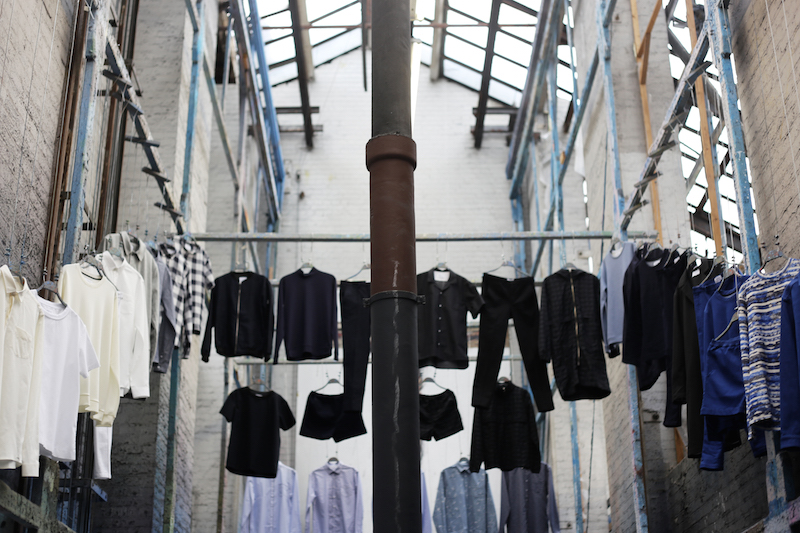 1:30PM Heading to the Elms Lesters Painting Rooms for the Libertine presentation. I personally prefer presentations to runway shows and absolute love how creative Libertine got with their LCMSS16 show.
2:00PM Coach here I come!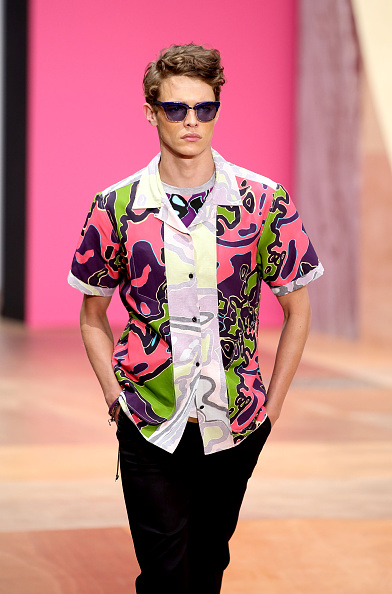 2:10PM Sixties surf culture was fused with Nineties hip-hop at Coach, two things that should really never part ways again. Think The Beach Boys meets the Beastie Boys. In one word, energy. I think I was onto something predicting this costumey '60s look.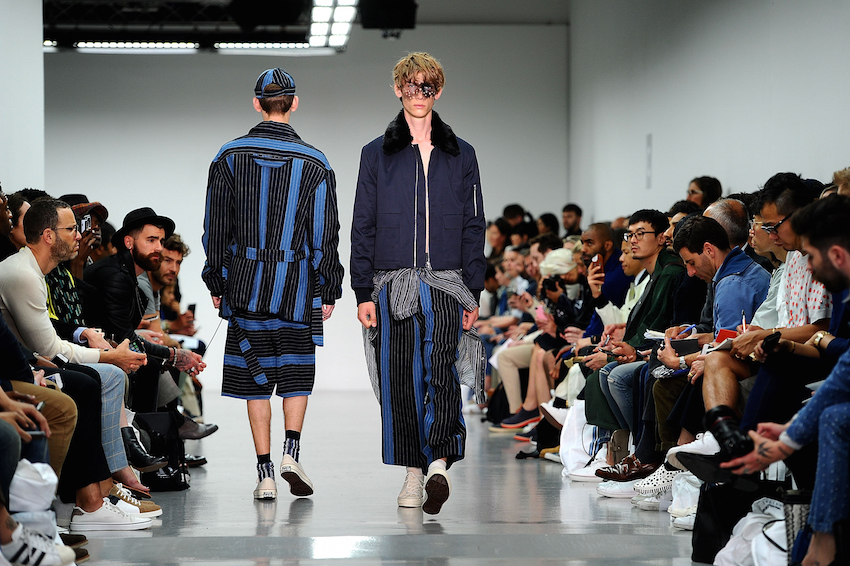 3:00PM Agi & Sam continued to prove that baggy pants are back showing an array of billowing jeans.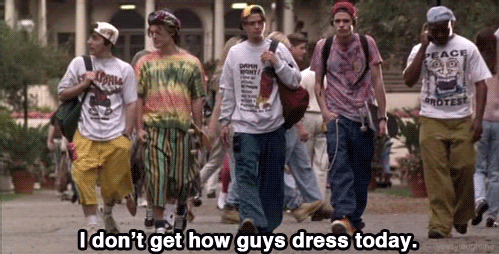 3:10PM I spend a minute pondering if baggy pants will every really reach consumers closets.
3:50PM I'm hungry again.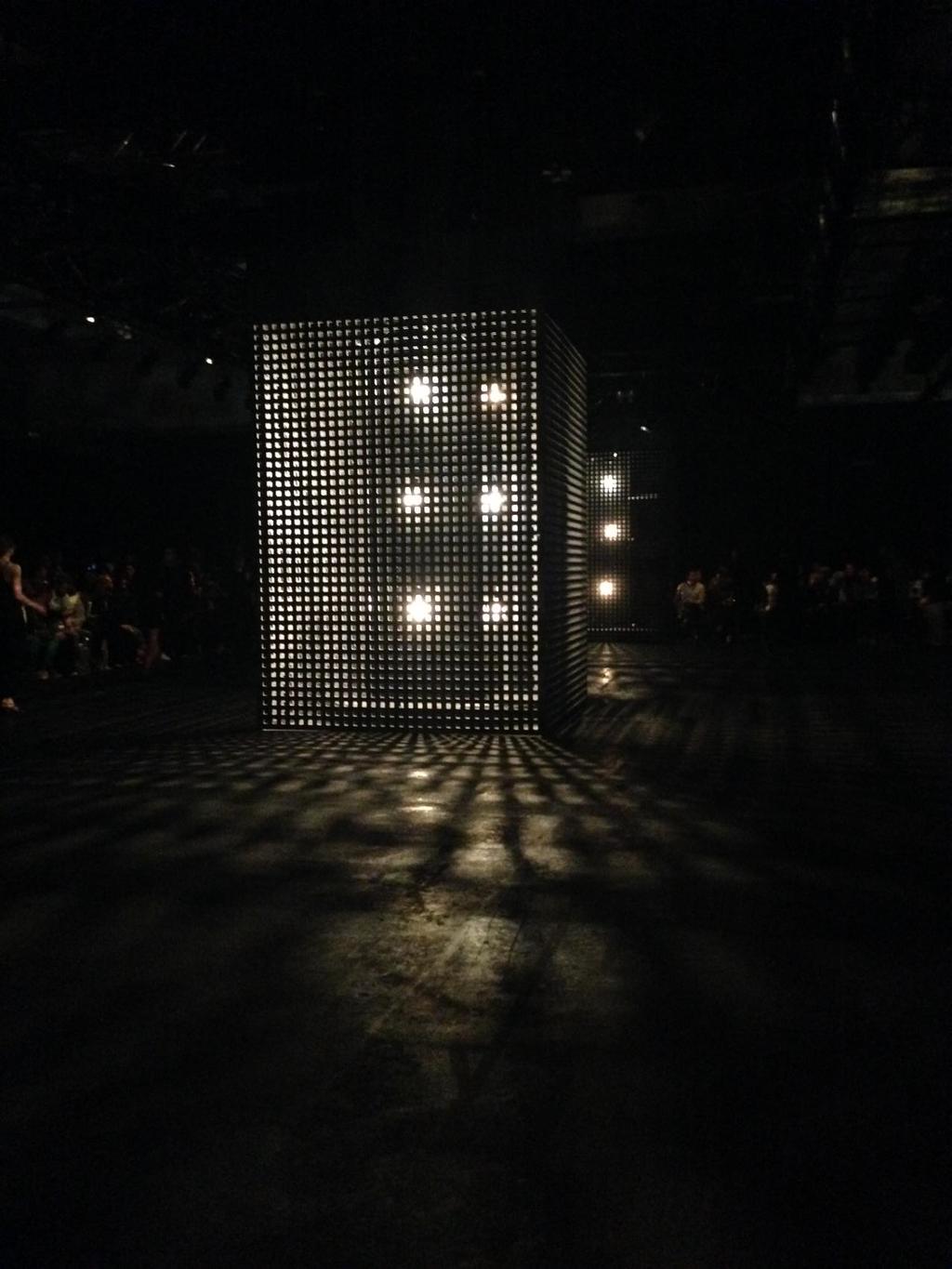 4:05PM Oliver Spencer shows off his flare for the dramatics.
4:15PM Oliver Spencer showed a range that could have easily been for fall consisting of deep purple, navy and army green.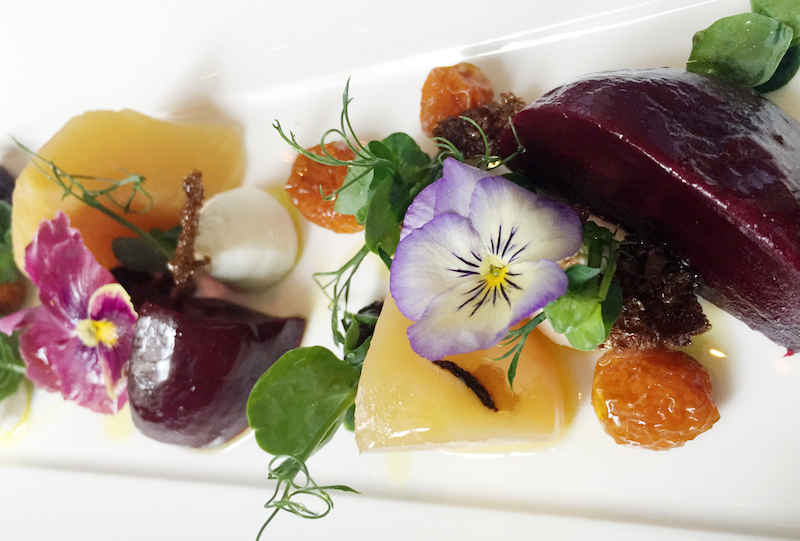 6:00PM Dinner at North Hall restaurant at the stunning Corinthia Hotel. I don't care that it's men's fashion month I am eating everything on this menu. Bring on the risotto, beet salad, cheese cauliflower and chips.
7:35PM Heading to the Coach after party at The Lady Ottoline and need to mobiley check out for the evening and check in with Mr. Prosecco.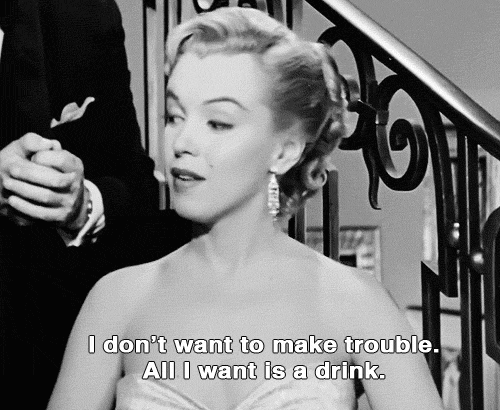 11:00PM I return to the hotel and check back in with my old friend Judy. I wonder what she thinks about LCMSS16?  #DontPeeOnMyJumpsuitAndTellMeItsRaining
–  YOU MAY ALSO LIKE –
LONDON COLLECTIONS: MEN SPRING/ SUMMER 2016, DAY 1
BACKSTAGE AT TOPMAN, CHRISTOPHER SHANNON AND MAN: LCMSS16