- style -
A Futuristic Bohemian Look At New York Fashion Week
Crochet, metallic pants, and a punk attitude.
09 . 08 . 14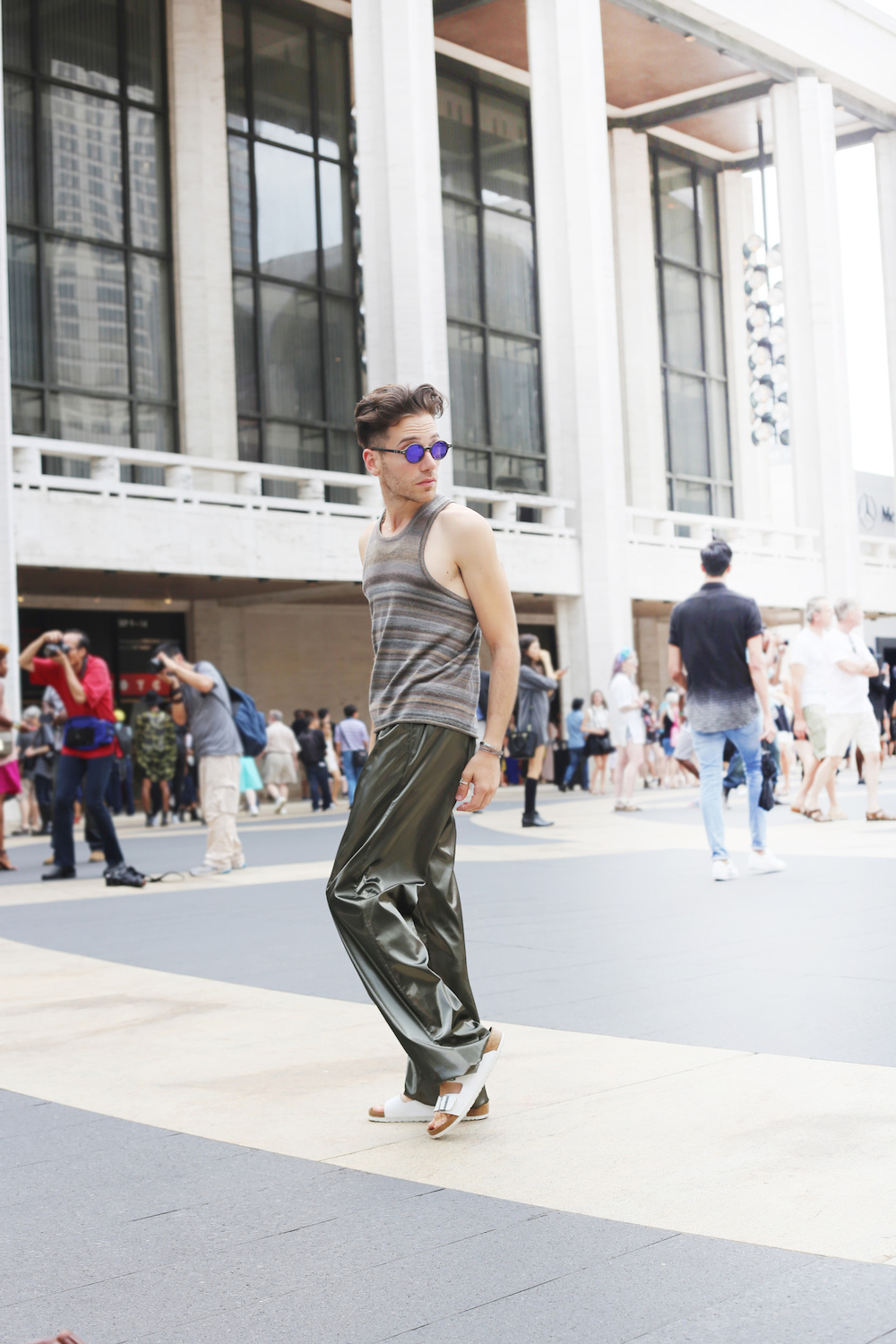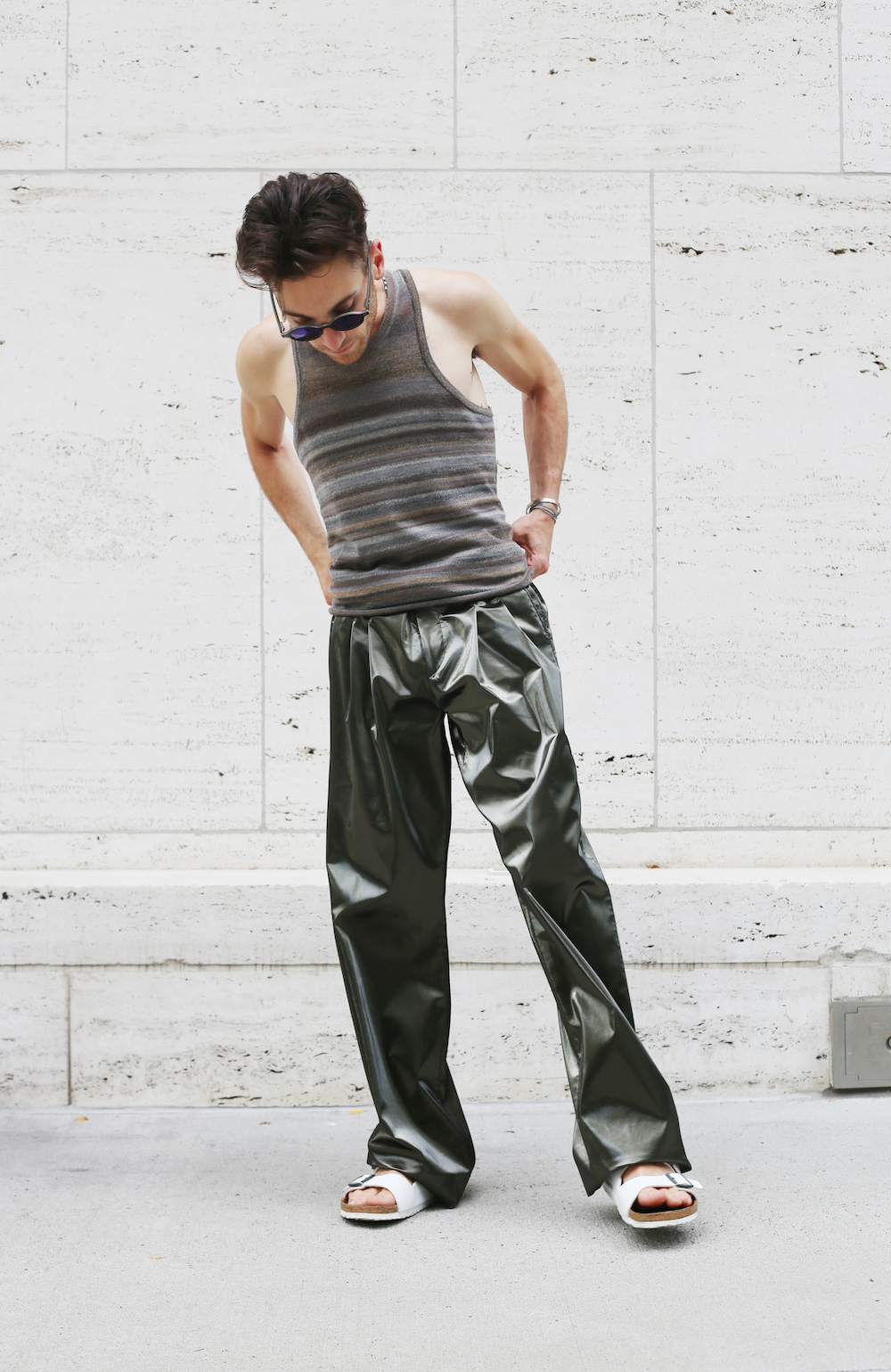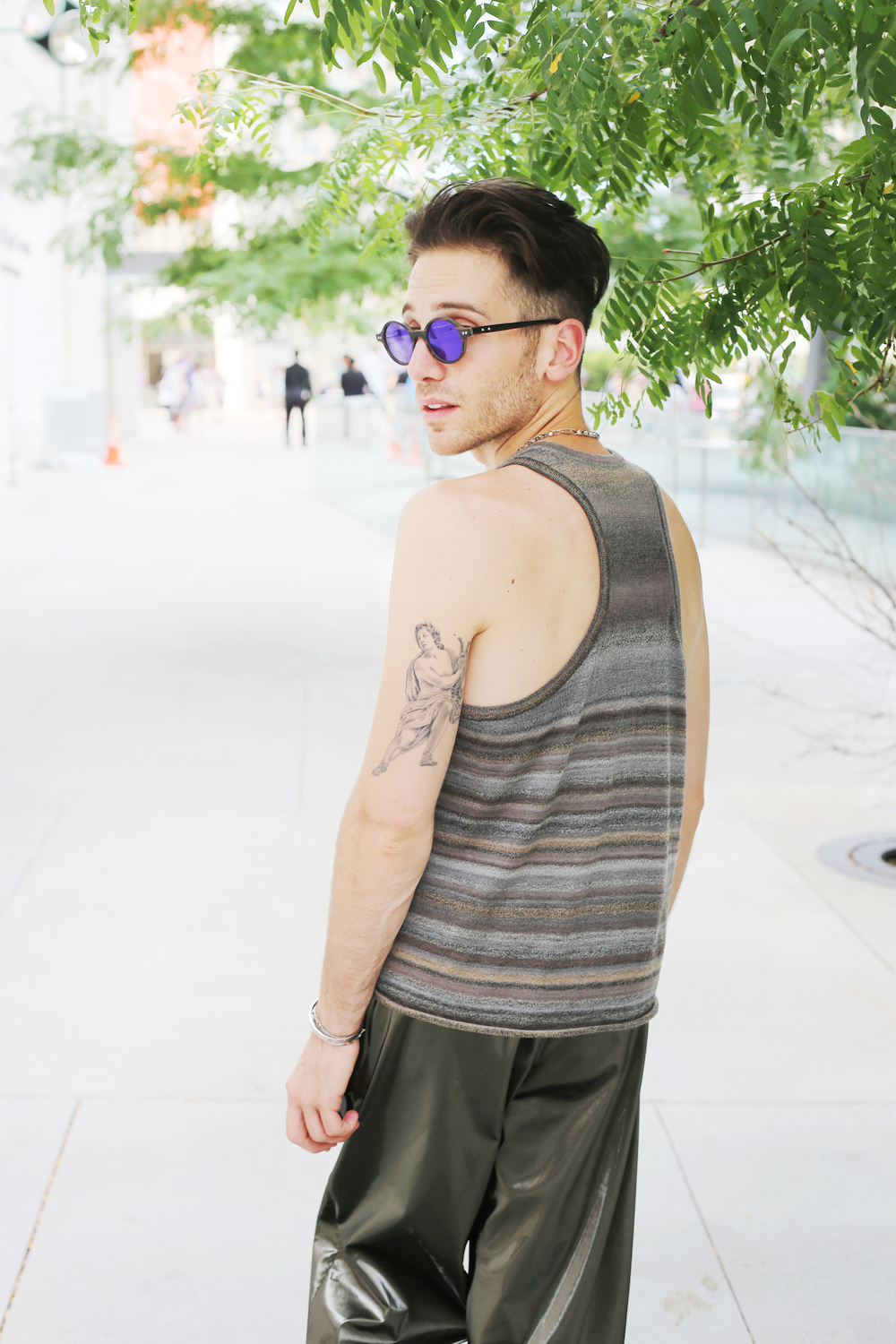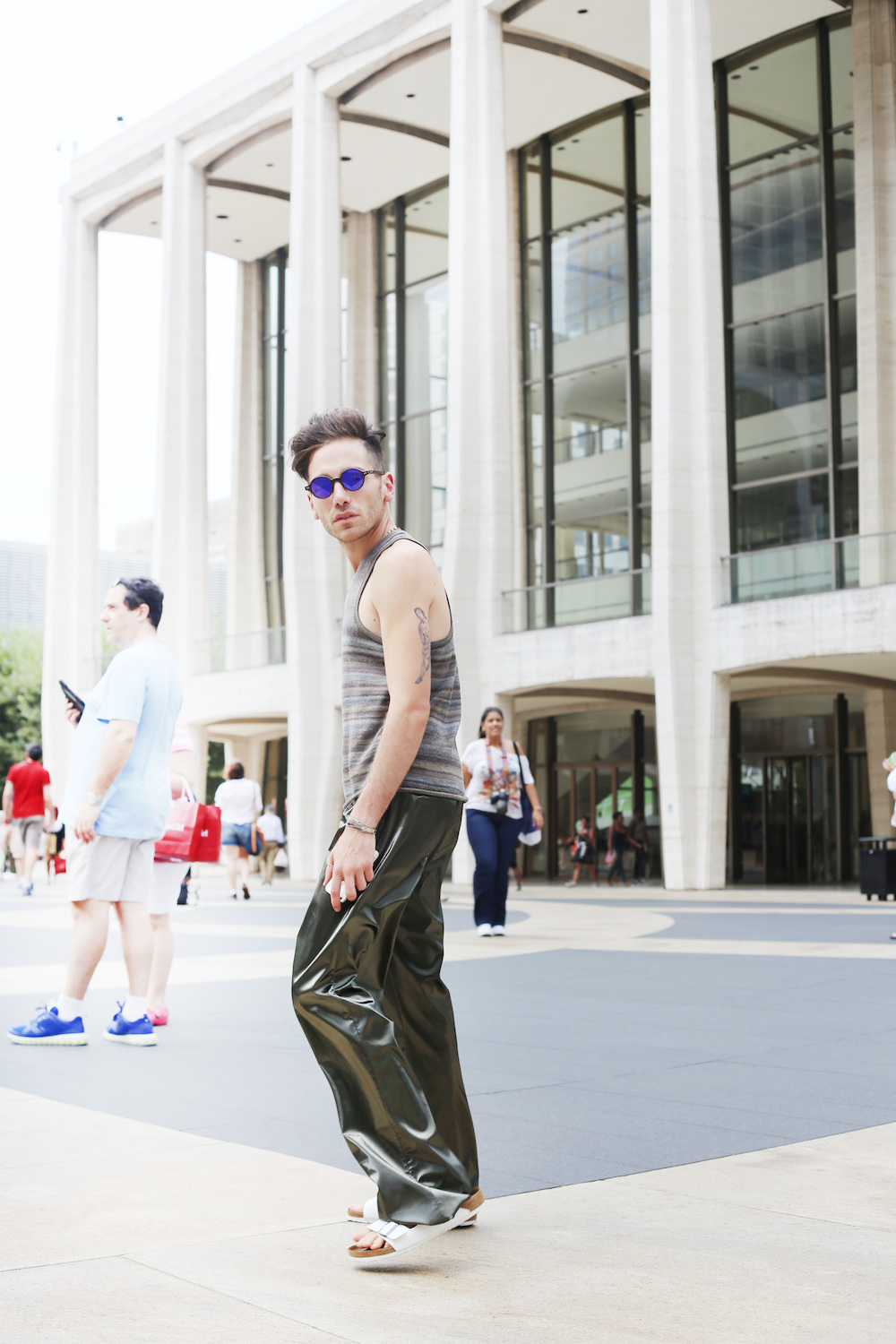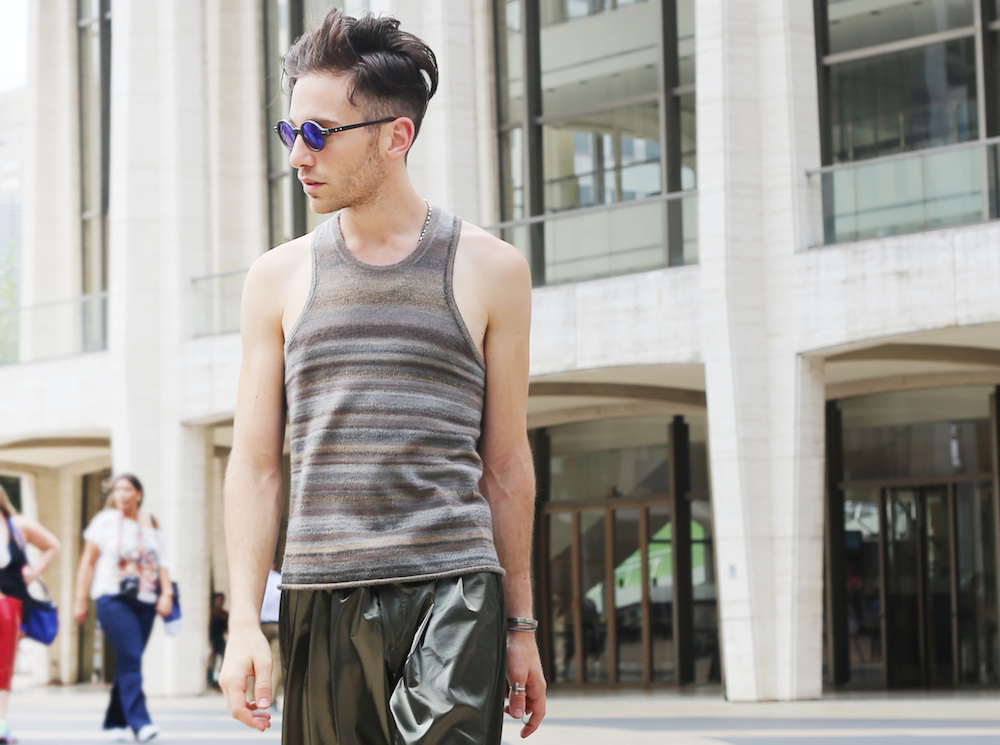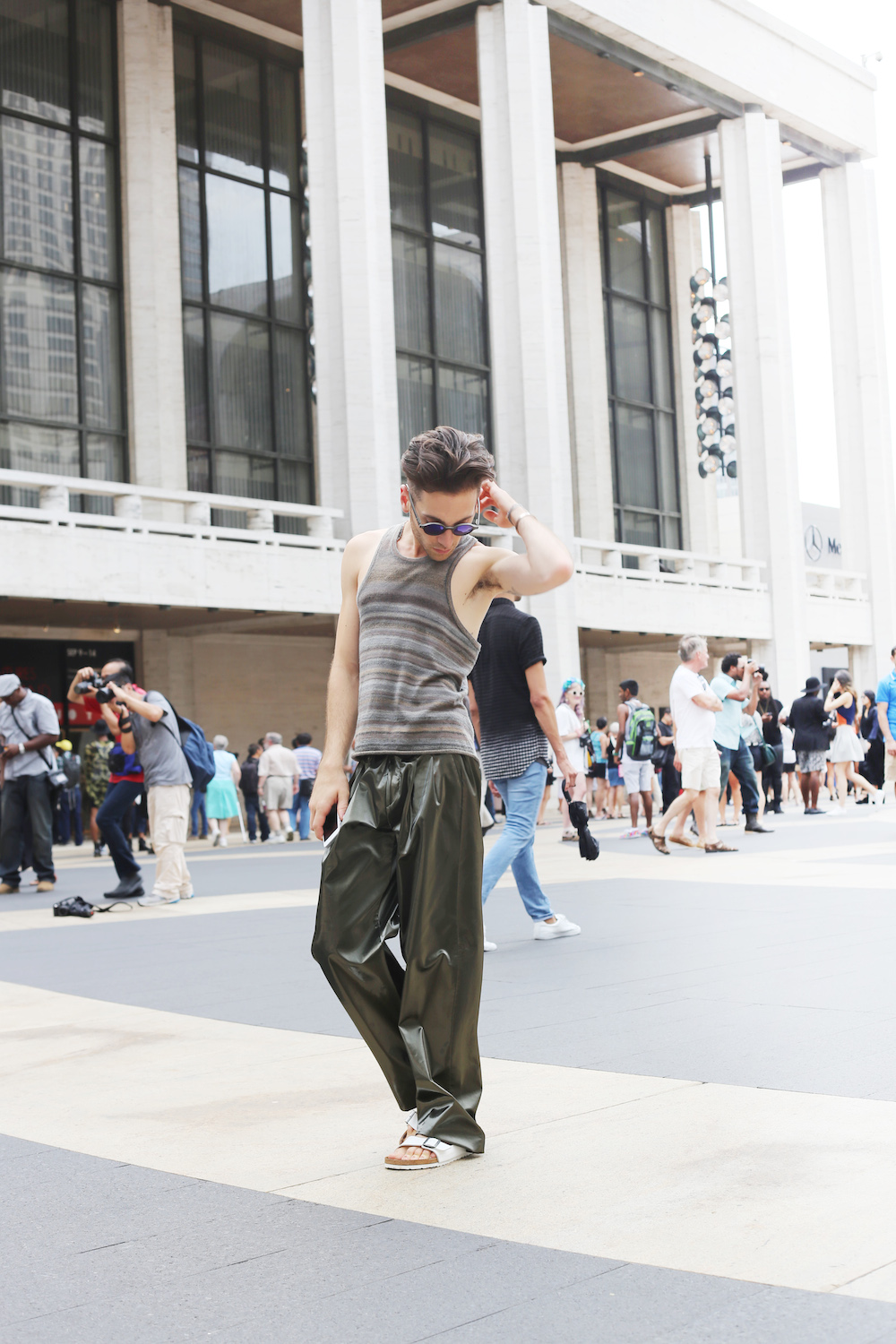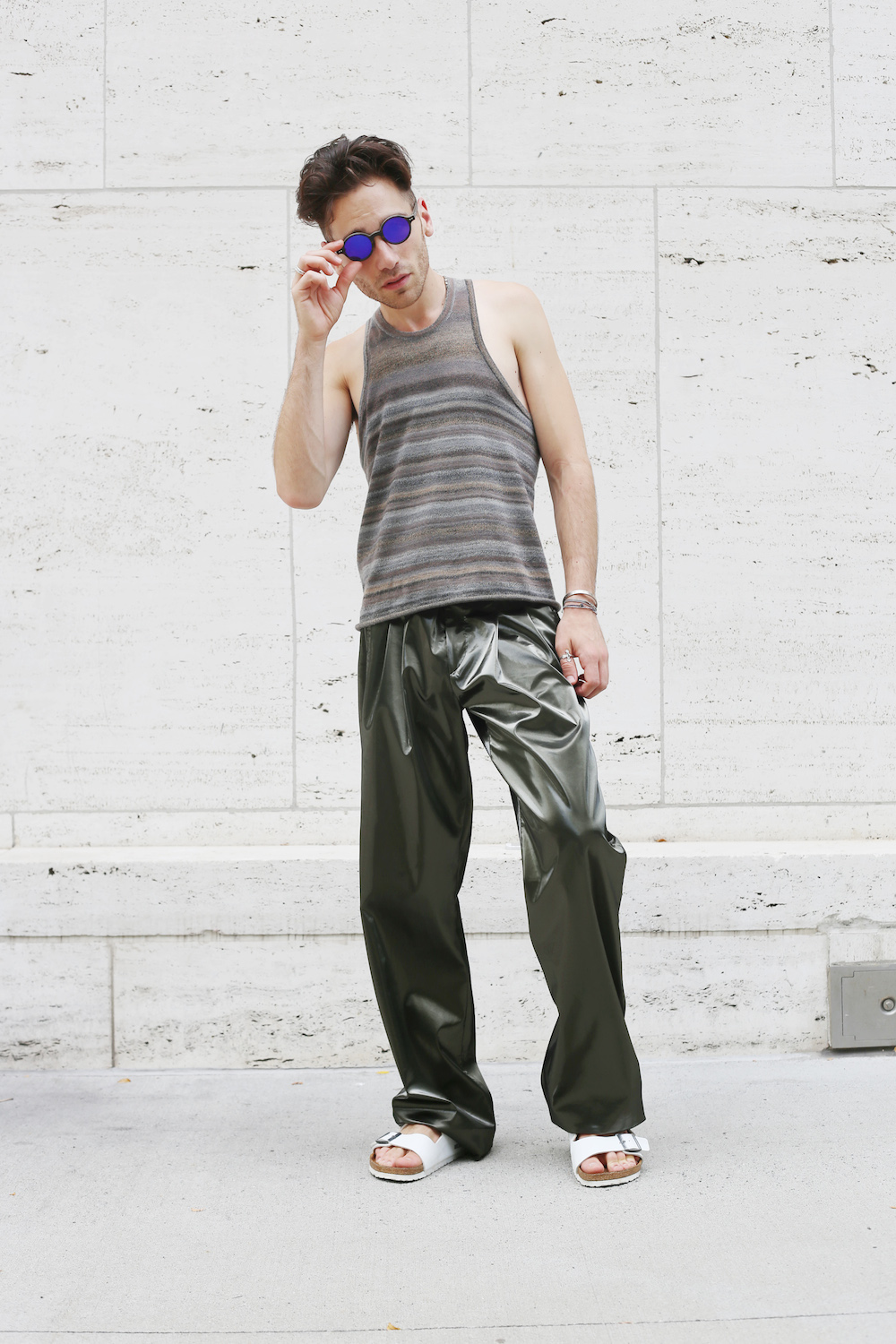 (Knit: Degen/ Trousers: Calvin Klein Collection/ Shoes: Birkenstocks/ Sunglasses: Anni Shades)
Fashion fellas. It's so…personal. More so during NYFW. You want what you're wearing to verbalize how you feel inside without having to physically express it. Because it's fashion week and you're exhausted and living in sunglasses. On my mind right now – fall is around the corner but summer isn't over yet,  shiny fabrics make me happy and I still can't get over Billy Reid's Spring 2015 relaxed bohemian looks. Think three tone knits or maybe white sneakers and an addition of printed socks – polka dot. No! Birkenstocks. Birkenstocks and metallic pants. Yeah. I'm trying to make a point here, right? I'm not so sure what that point is but these Calvin Klein Collection pants can certainly do the talking for me.