- style -
A Note on Why (as Opposed to How) to Wear a Crop Top
Rise, cut and shine!
08 . 31 . 15
Those of you that know me are aware that I have a strong love affaire with crop tops. They're jelly to my peanut butter. I have spoken on a number occasions on how to wear the fun and fabulous top anywhere. But today I thought I would talk about why you need to wear a crop before summer officially comes to a dramatic and sad close (which usually is trumpeted by the arrival if NYFW.)
I love a good black V-neck t-shirt.  I own about 8 versions of the exact same shirt from 4 different brands. I take it everywhere and wear it at least once a week. Let's say it's a true staple of mine.
Everyone has his or her own variation of the black tee. Maybe it's a white tank or a plaid shirt, whatever, we all have our go to top. Today I am here to deliver some news. Your friends are tired of looking at it. Stop making them drink that extra cup of coffee just to look at you. Remedy this by taking a pair of scissors, laying your shirt out on a flat surface and cutting it about 5 inches up from the button. Presto! You have an entirely new look that will keep everyone around you on his or her toes. So wear a crop top, while the summer goddess still graces us with her presence.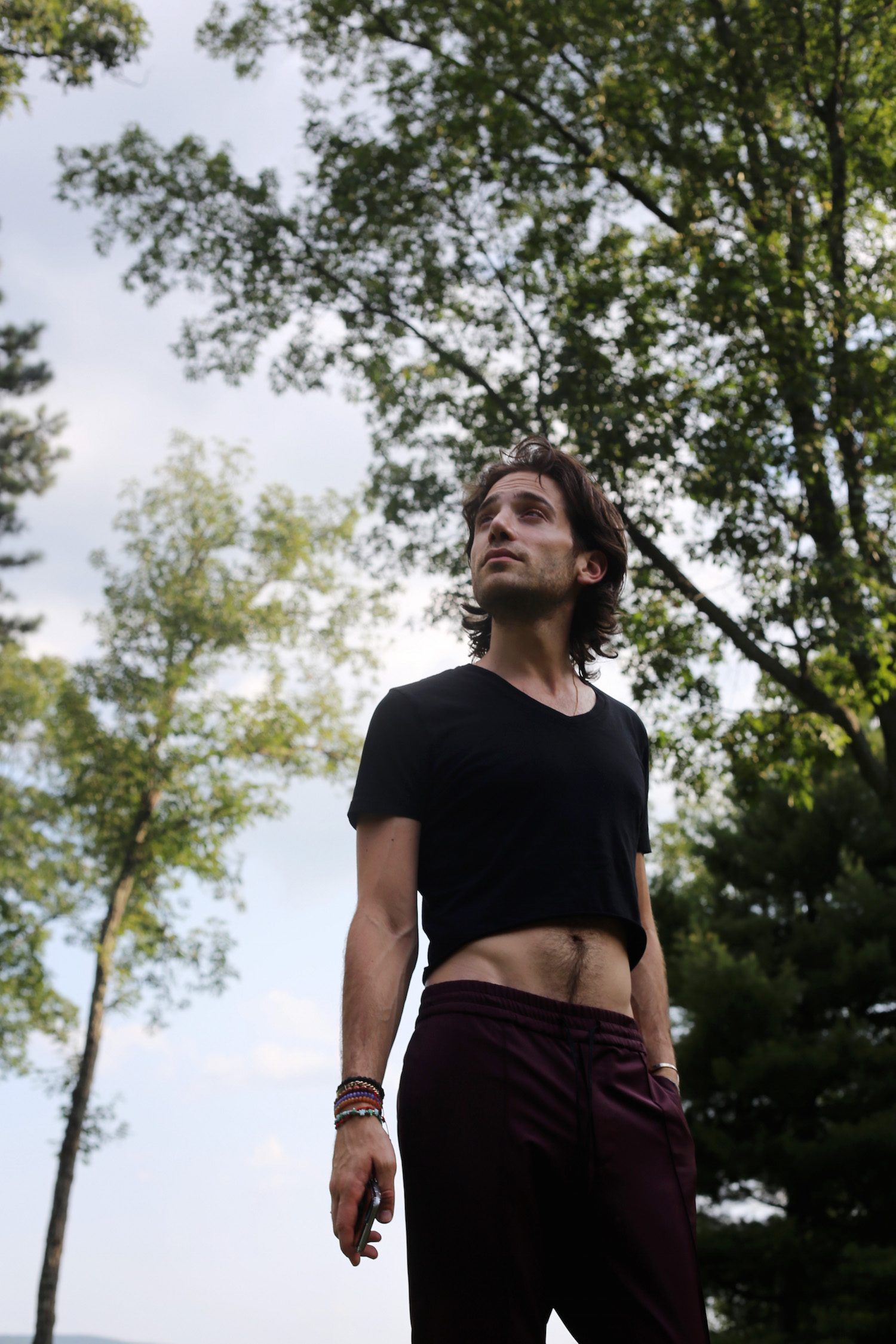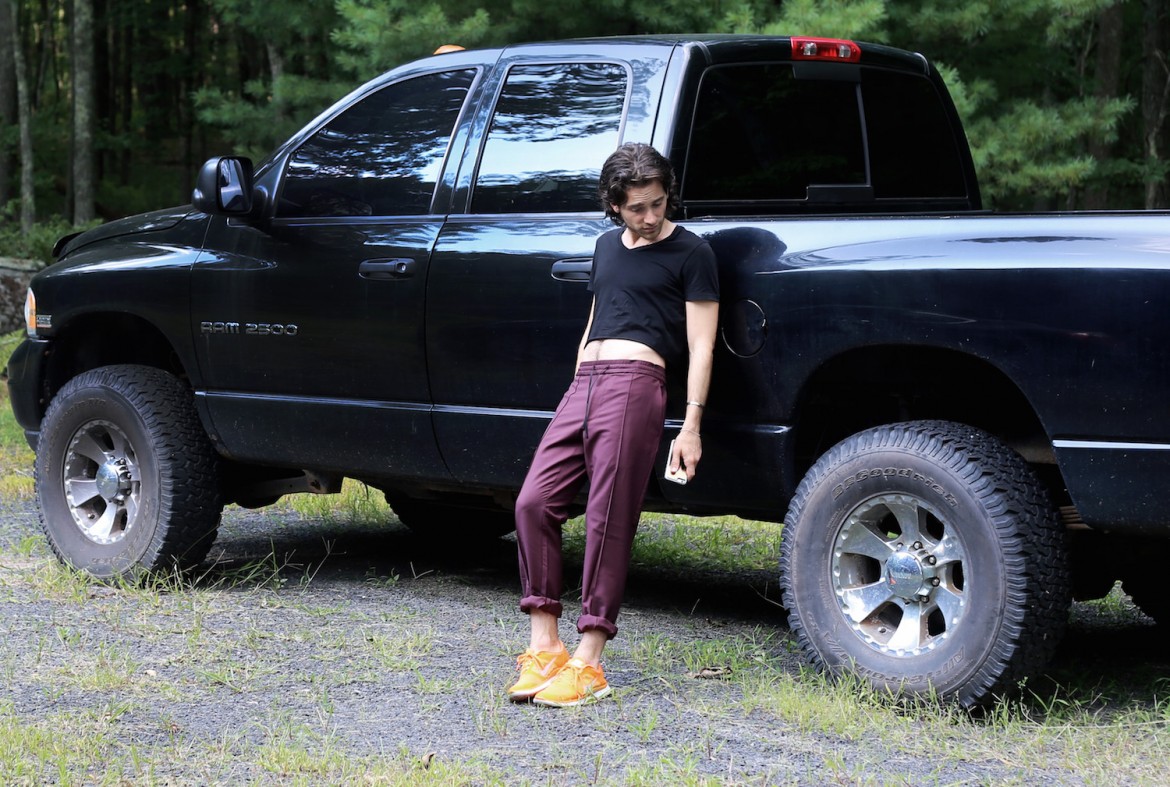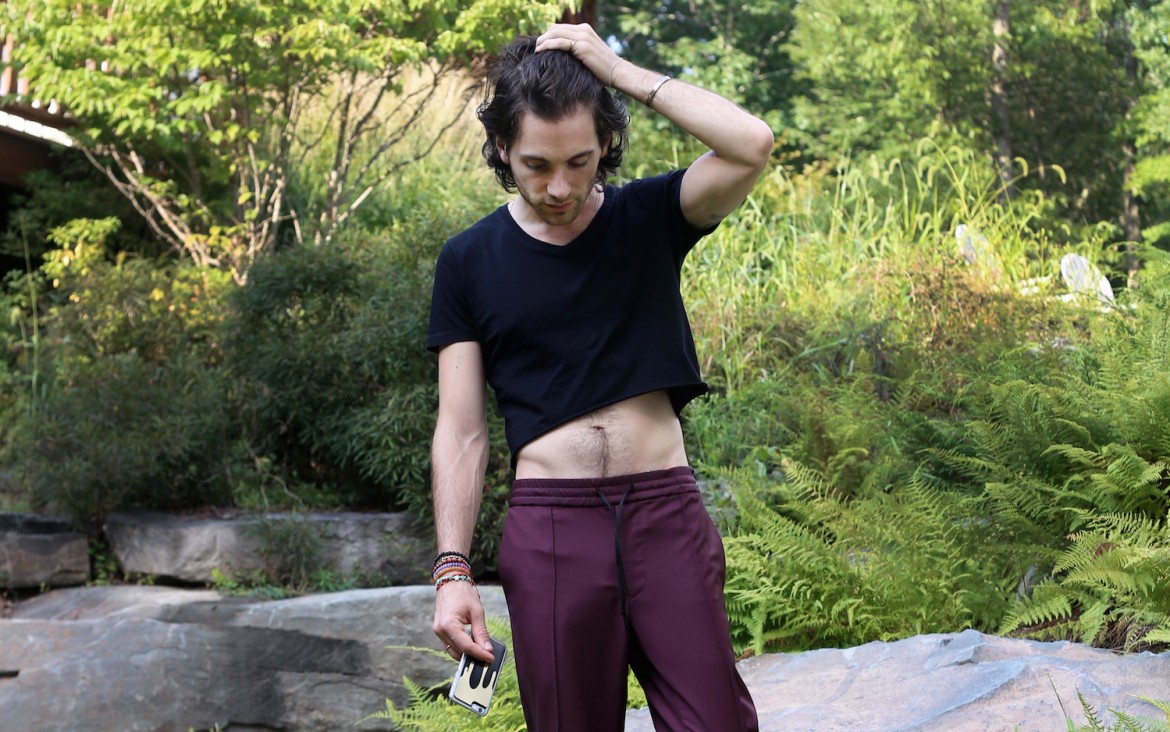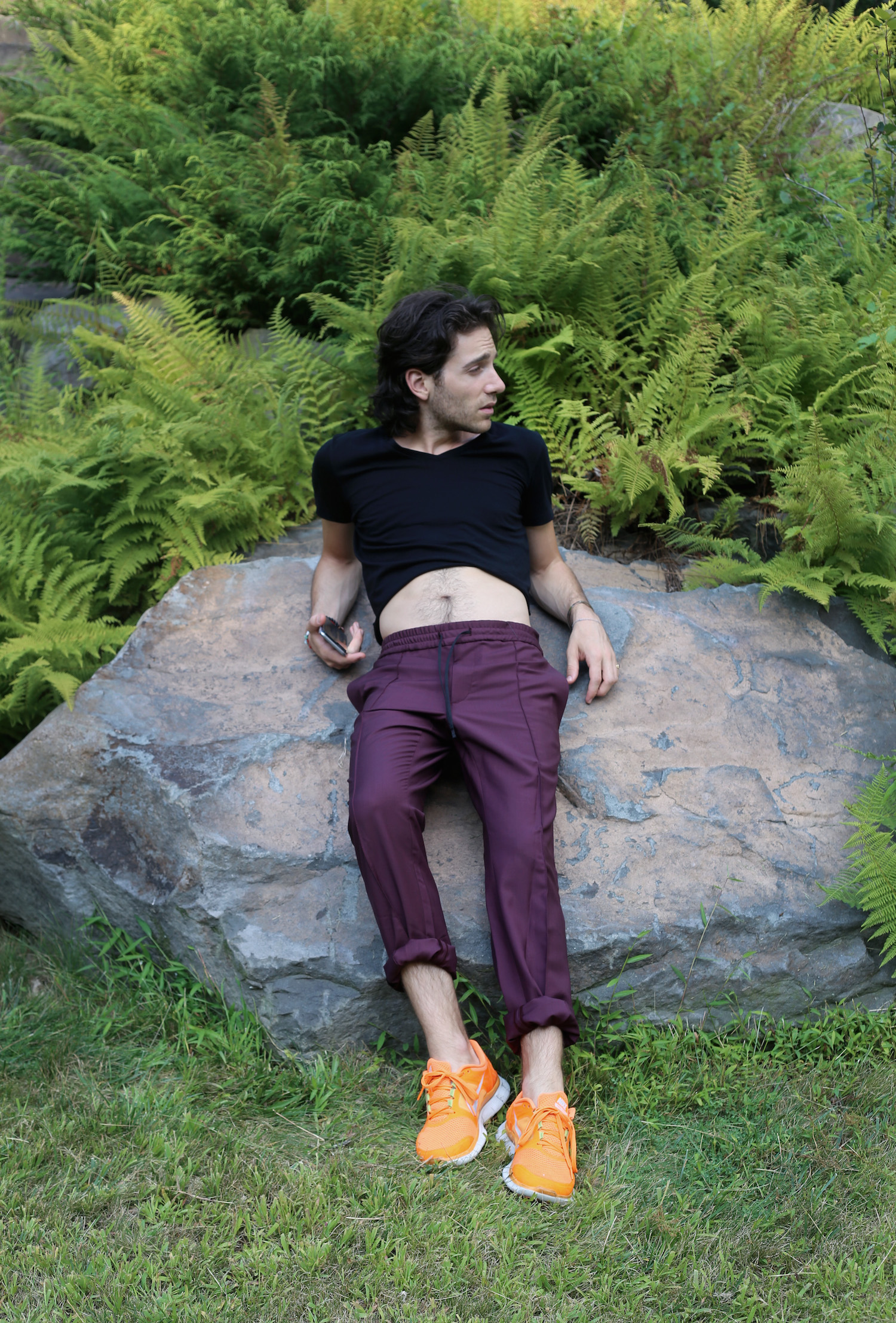 (Shirt: Armani Exchange/ Pants: Valentino/ Shoes: Nike)
– YOU MAY ALSO LIKE –
HOW TO: EDIT YOUR INSTAGRAM PHOTOS LIKE A CHAMPION
FOODIES: A FRENCH PICNIC IN MALIBU, OR WHEREVER