- style -
A Pale Blue Suit With '70s Groove
Today's Inspiration – a thrift shop on acid.
02 . 26 . 18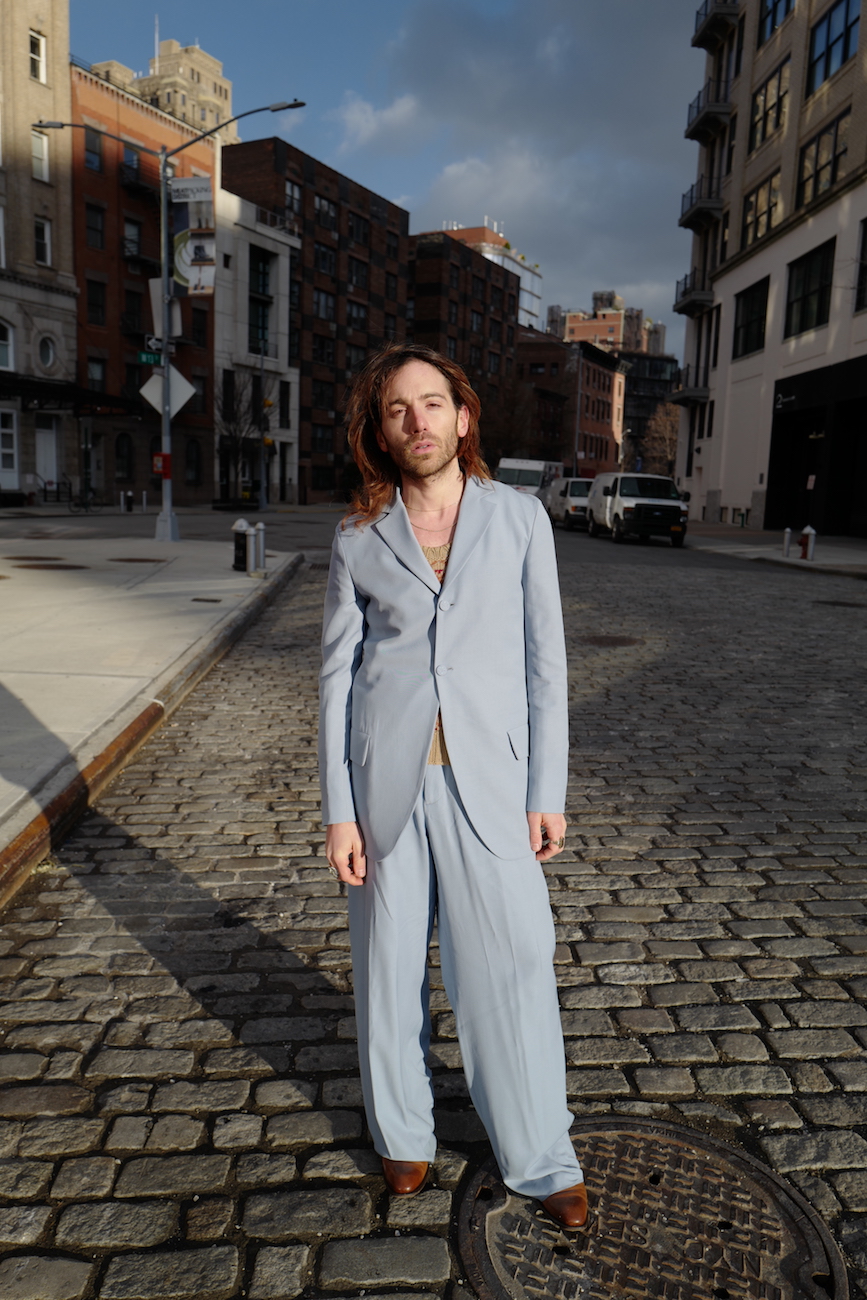 Sometimes I wonder – "How can I stop worrying about being 'fashionable' and just start being myself?"
For me the answer is in a baggy pale blue suit.
A pale blue suit in a sugary pastel color with a bold '70s vibe. That's today's look inspiration. One part Bianca Jagger two parts a thrift shop on acid.
I used to be so obsessed with feeling masculine. This was many, many moons ago. I think the impulse stemmed from being uncomfortable with my sexuality for so many years as a teen. I had this stereotypical idea ingrained in my brain that masculinity equates to strength, which in turn equates to attractiveness. NOT true. As you all know, I love pushing gender boundaries with fashion and promoting gender equality. This is the perfect suit to give a middle finger to the typical masculine look. It's ultra fem and super fab!
I feel like a modern day super hero in this look. Now I just need a white horse and Studio 54 to reopen its doors.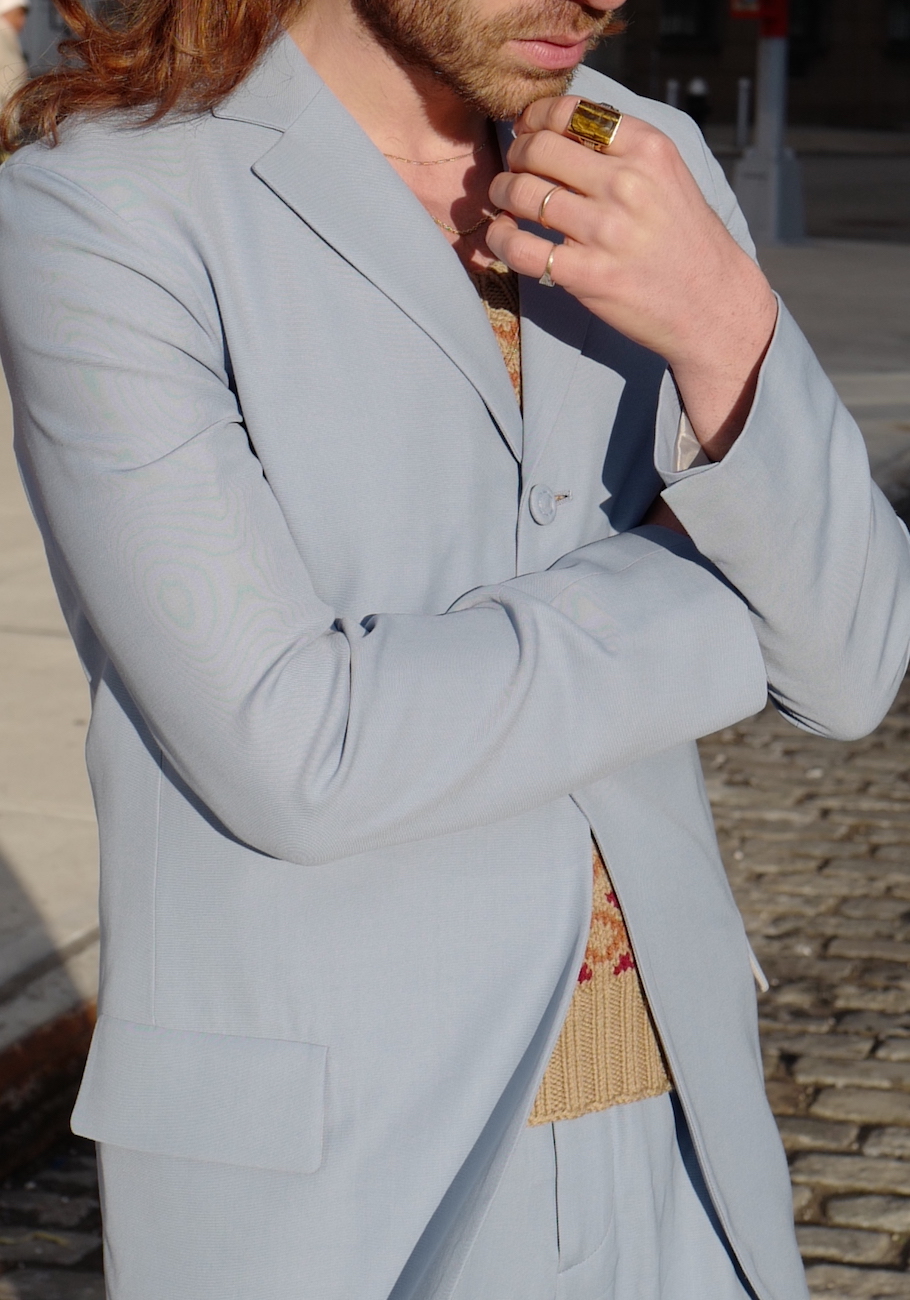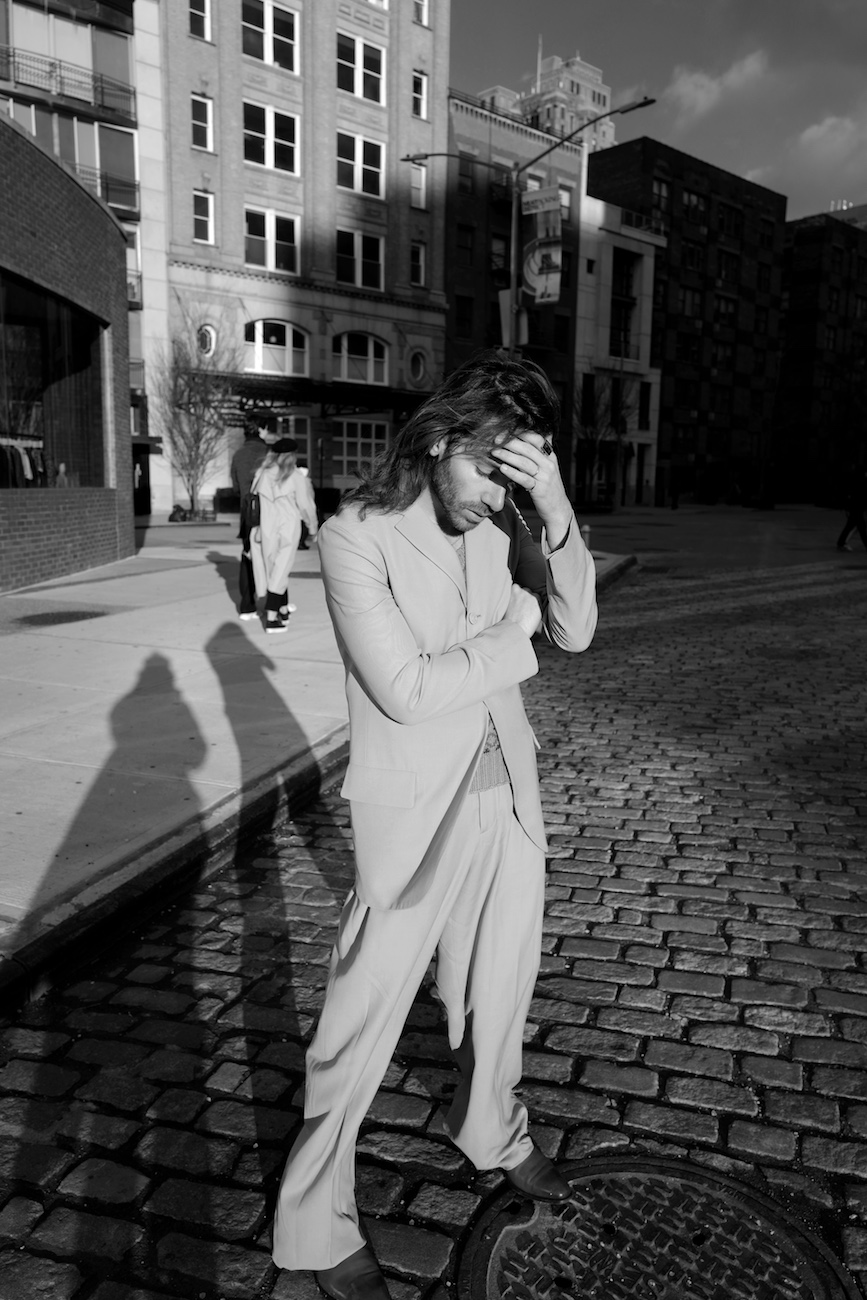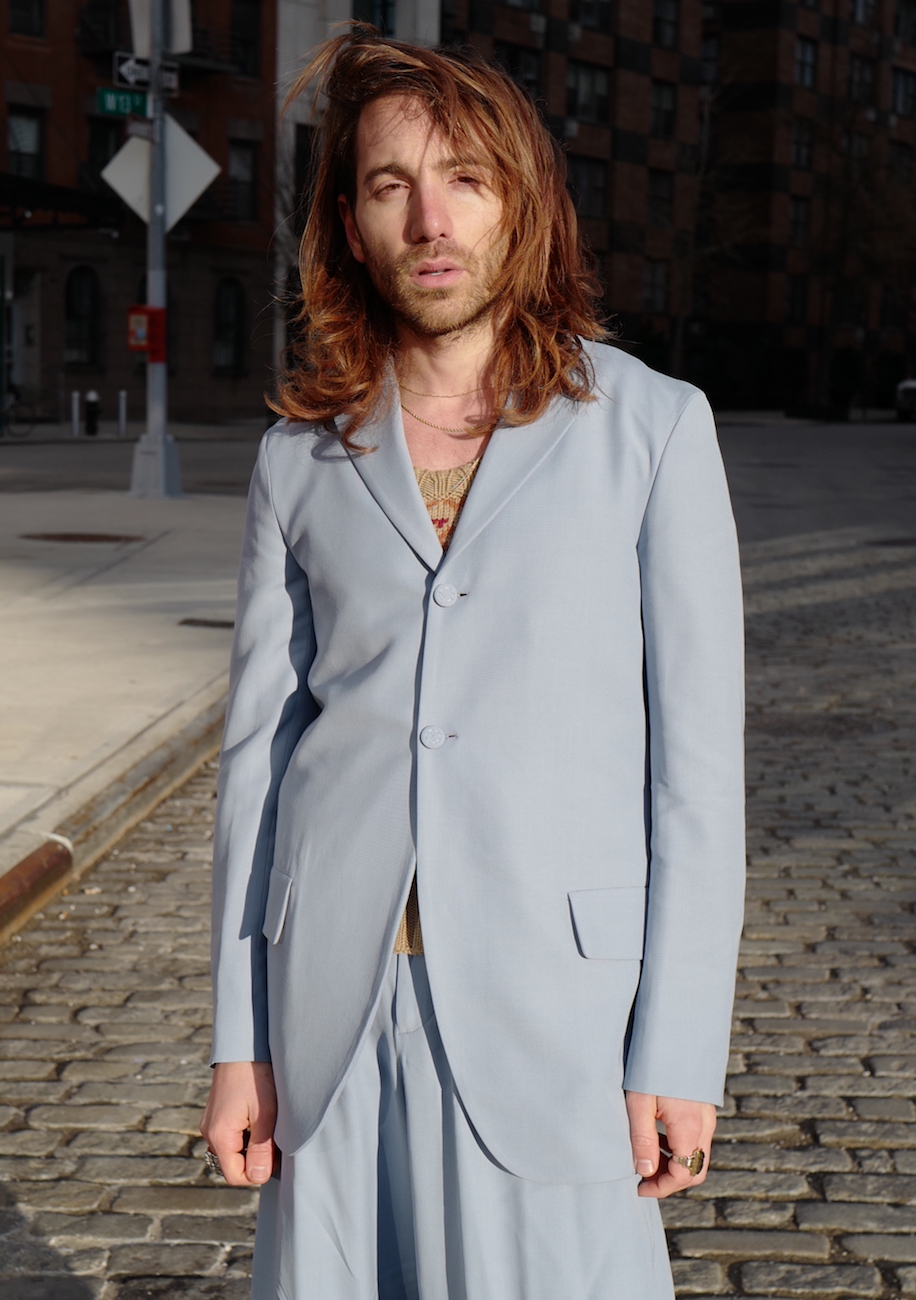 (Look: Acne Studios/ Boots: Tommy Hilfiger)