- style -
Agi & Sam Men's Fall 2015 Boys Ran Away To Join The Circus
While wearing Lego face masks.
01 . 10 . 15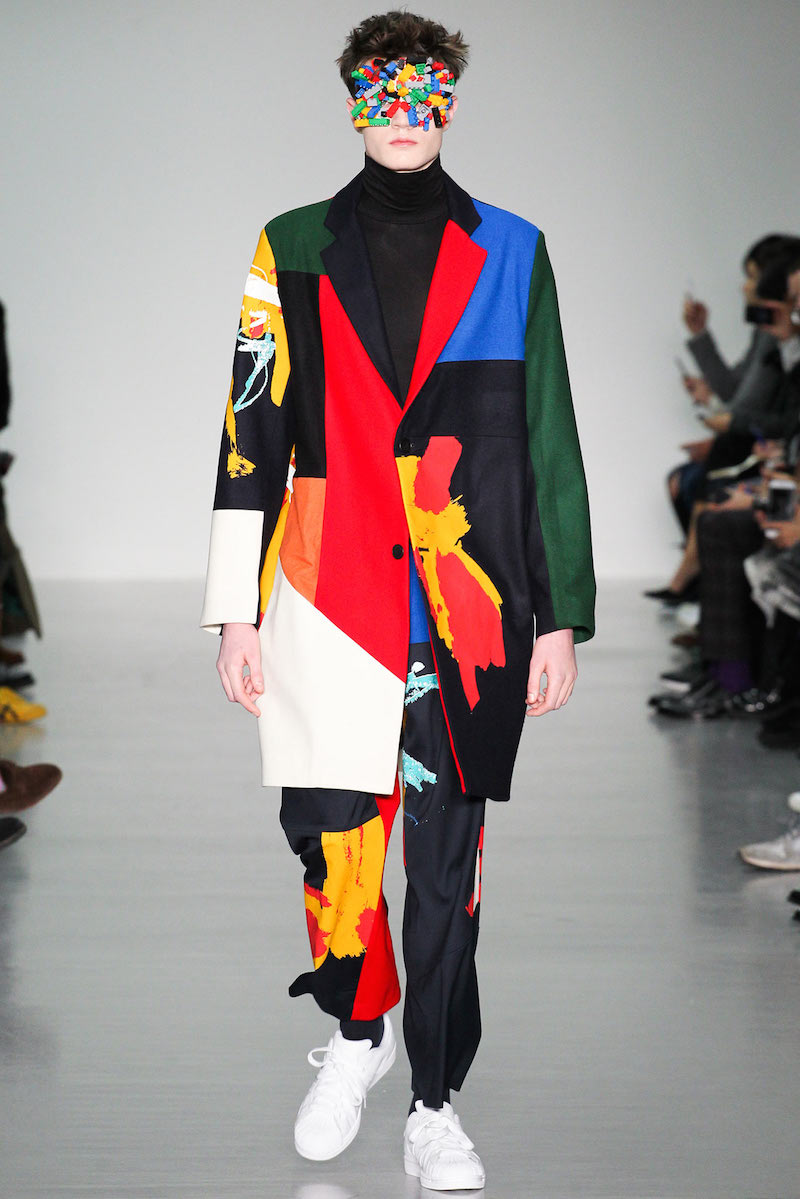 Fashion boys, who dig Legos, run away to join the circus. The energetic collection was built up of colorful items that serenaded you with a mix of super bold prints and an anti-glamour aesthetic. This little boy's who have quite vivid creative pursuits. You know, basically any guy who grew up to work in fashion.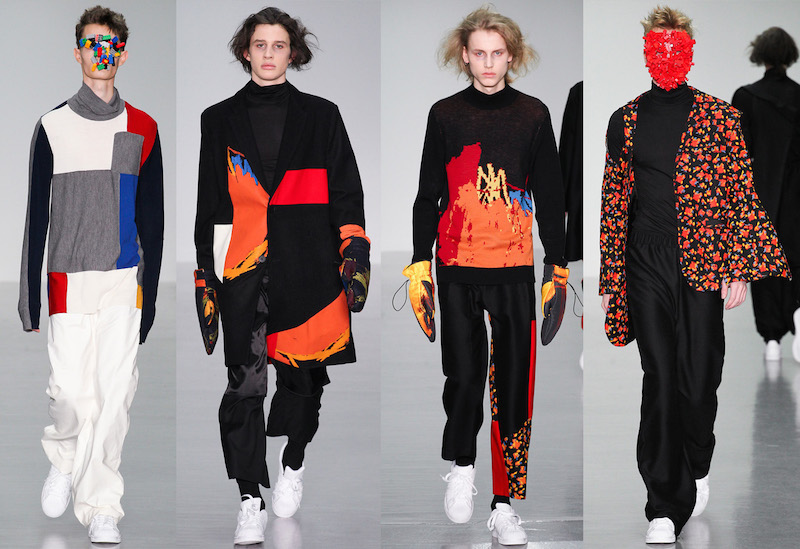 Agi Mdumulla and Sam Cotton delved into a world where a trip into a toy chest can make you quite the snazzy dresser. Patchwork tailored clothing, chunky kints, blue leather trousers, deconstructed jackets and facemasks made from piles of Legos made their way onto models. Every detail seemed to add to the designer's fun.
Over all the outlandish attitude inspired an adventurous note within myself.
The soundtrack to the Agi & Sam Fall/ Winter 2015 Show: