- style -
Alexander McQueen Men's Fall/ Winter 2015 Uniform
Uniformity beyond dullness.
01 . 11 . 15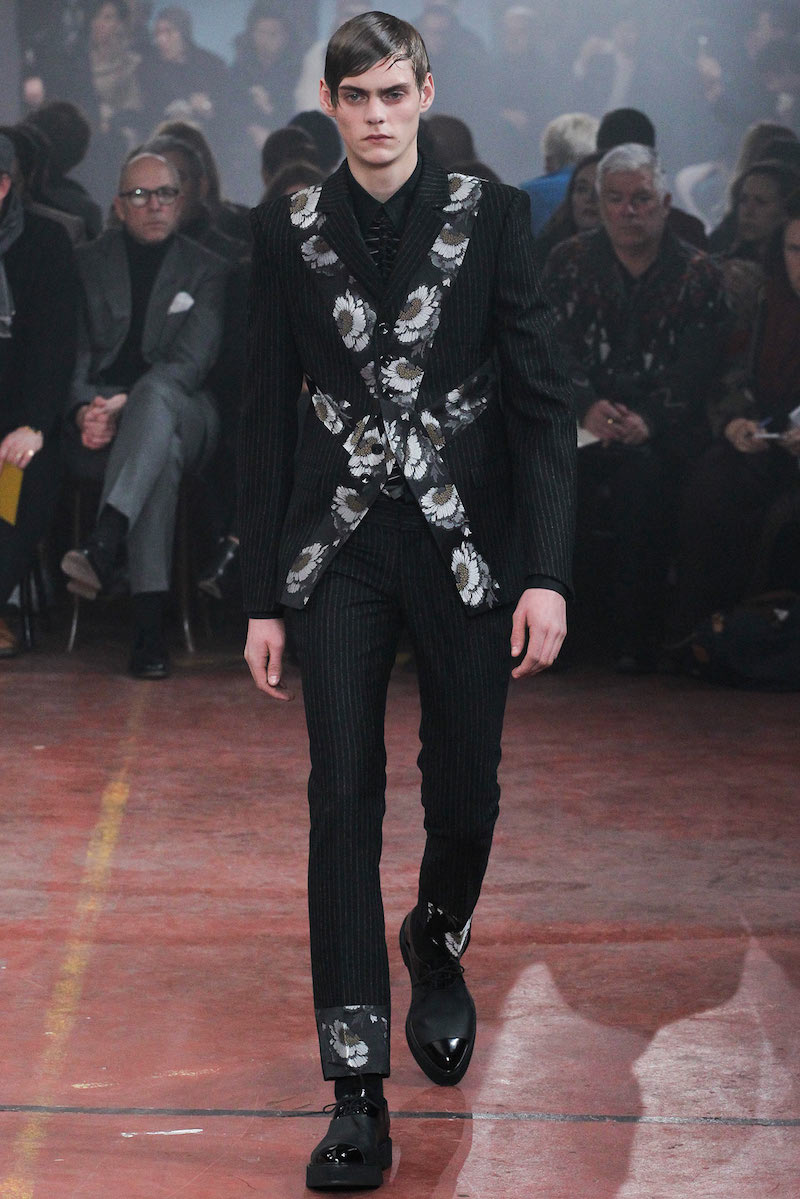 The Alexander McQueen Fall 2015 men's collection fixed its gaze on the future.
The uniform is a symbol of many things, taking on quite different meanings depending on whom you ask.
If you were to ask Alexander McQueen's head designer Sarah Burton the meaning she would most likely answer: the uniform stands for the idea that "all men are equal in the face of duty, sharing equal honor, valor and truth," or at least according to Alexander McQueen's articulate show notes.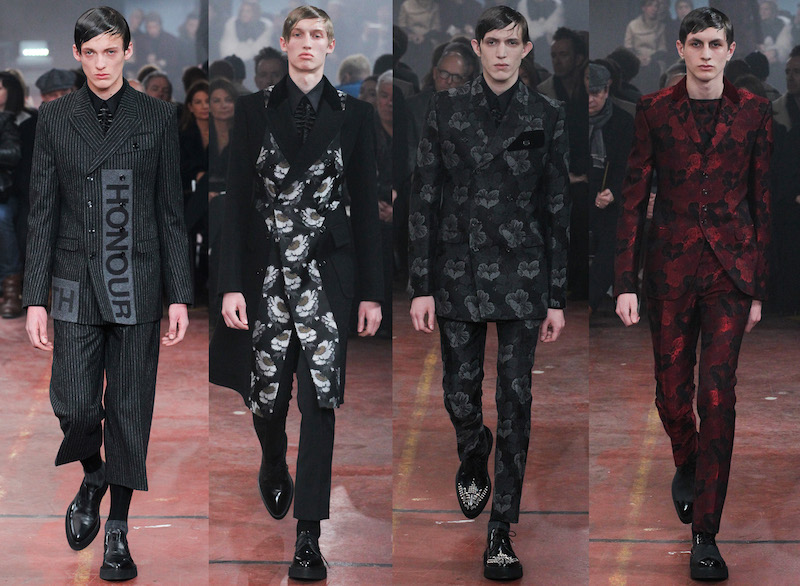 Alexander McQueen's Fall 2015 collection became a symbol of togetherness. The cordial elegance of the lineup spoke to the inner strength of humanity and our attempt to be in control of that. Military medals gleaming proudly from arms and chests exposed the possible success in harnessing this authoritative task.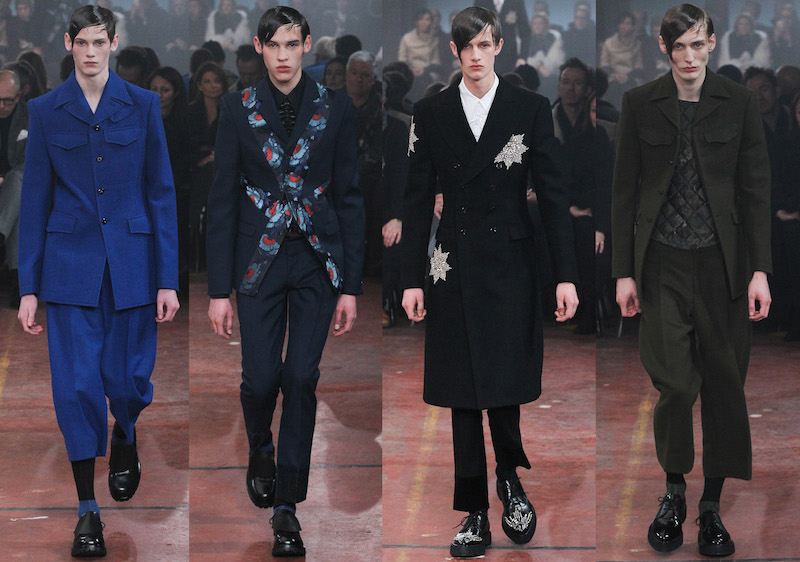 Knockout items included navy varsity jacket-blazer set, Brocade florals in the crisscross formation of flags across blazers and a black hourglass coat with a white shirt and stovepipe pants.
With recent news reports coming in from Paris, let's hope McQueen's beautifully constructed pieces can pull it off.