- style -
Birkenstocks Are Back For Summer 2015
Guess how manny millions of Birkenstocks sold last year? Yea millions.
03 . 19 . 15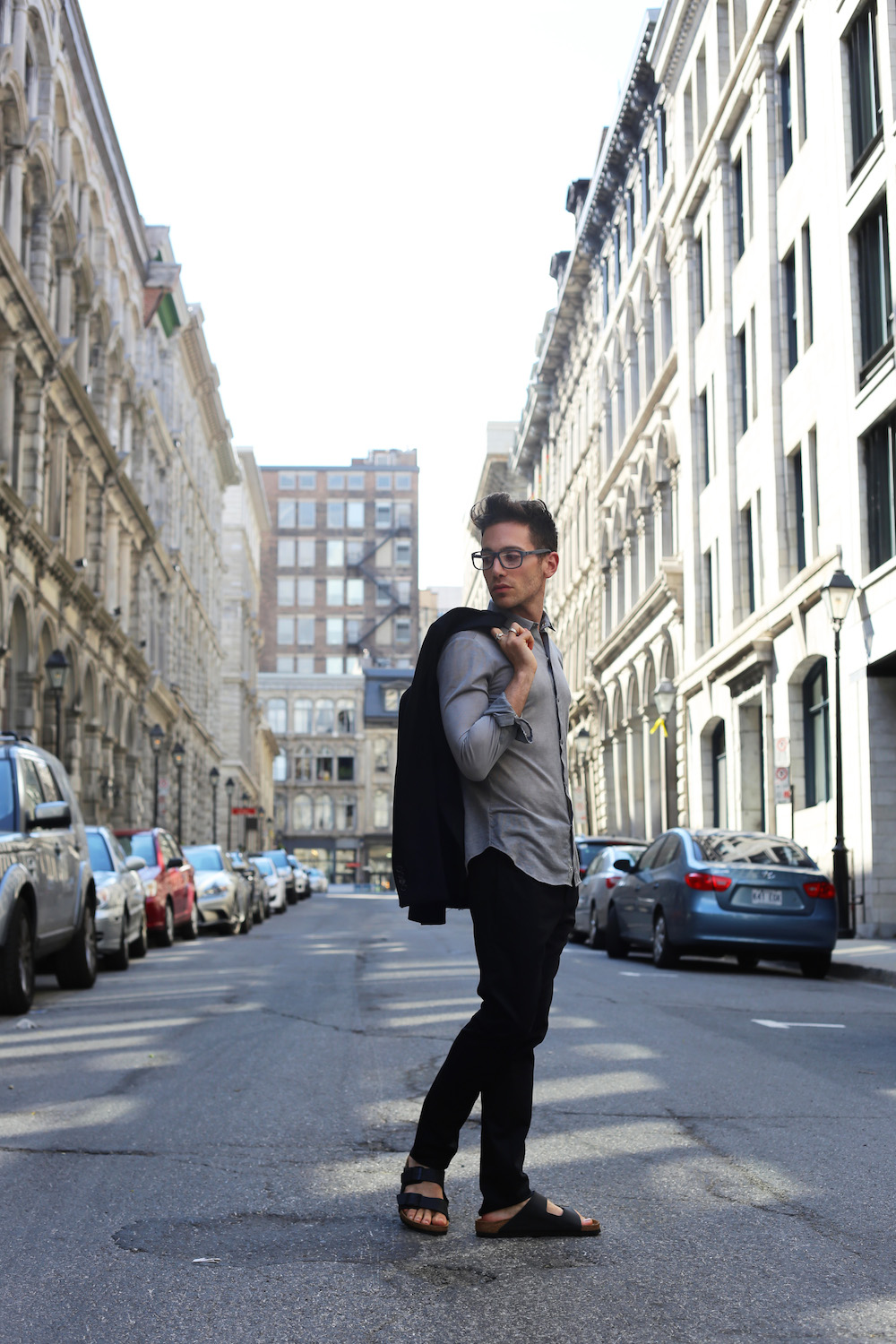 (Knit & Pants: Philippe Dubuc/ Sandals: Birkenstock)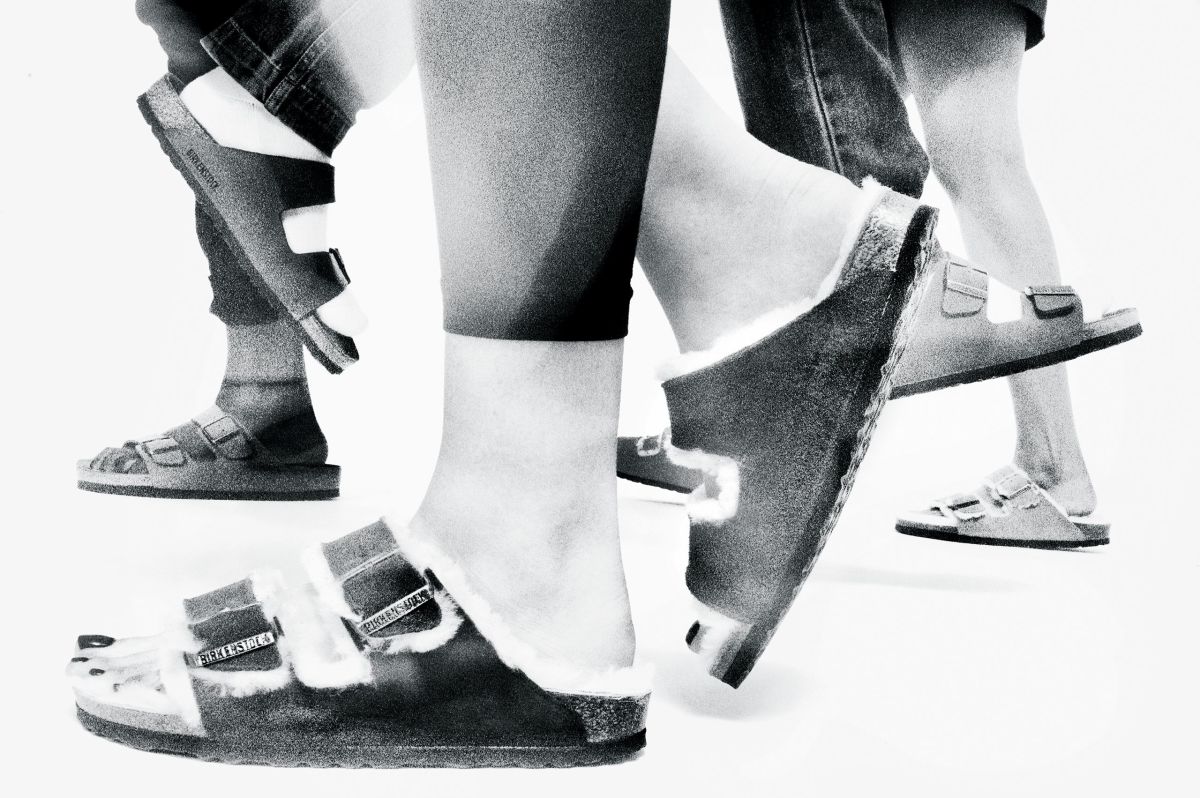 (New York Magazine) 
Birkenstocks are back for summer 2015 *and a collective sigh of relief rippled through the fashion crowd.* I mean it's like the most comfortable sandal in the world so I don't mind it's still nursing a stylish renaissance.
Birkenstocks will forever remind me of my college professor; lets call him Mr. Kale for now. He taught philosophy, invented something called a dough-boy (a thick ball of dough stuffed with cheese and chipotle sauce among other secret ingredients), smoked up with the students, allegedly and was the truest hippie I ever knew. He was cool and Birkenstocks defined his look.
There is no denying that Birkenstocks will invade many a foot this spring and summer. The sturdy, sensible soled shoe with the coverage of a traditional two-strap sold 20 million pairs last year and continued to be used as an anchor to many looks at the Men's spring 2015 shows from Sacai to Givenchy.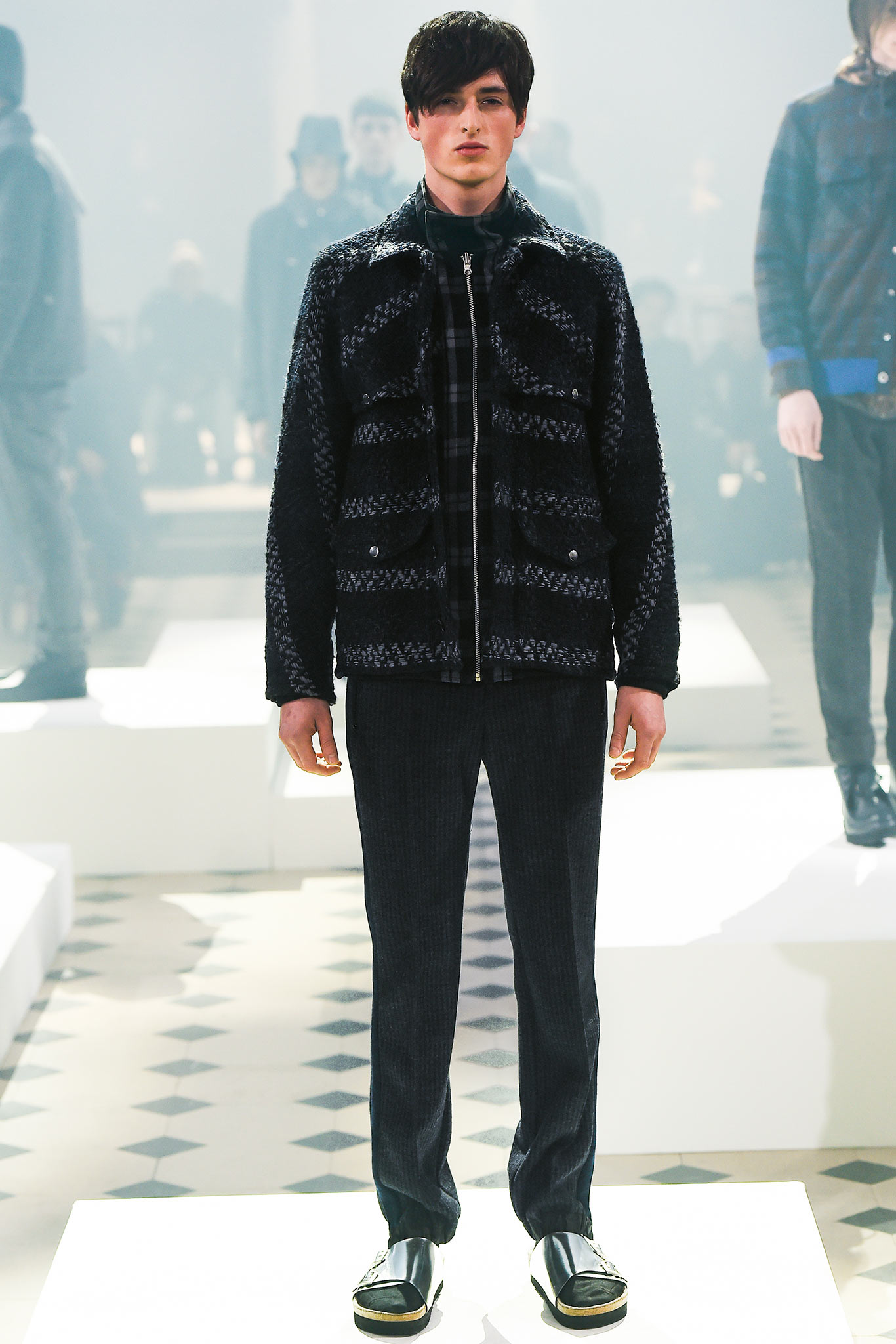 (Sacai Spring 2015)
It must be that undeniably squishy cork footbed and roomy toe box. Oh that toe box.
There was a moment at the Duckie Brown Spring 2015 show in New York last September, as models shuffled out in cozy pink utility jackets and oversized bowling shirts, when I looked across the runway and noticed a consecutive row of 6 people rocking Birkenstocks. That sandal that 3 years ago was universally considered ugly by a lot more people then today.
The continued luxe reinterpretation of a Birkenstock is the answer to so many style issues. It's the perfect solution to a mankle flashing skinny jean, slouchy, wide leg trousers and those board shorts you only where when you're pretending to be an LA surfer transplant.
 The New Yorker chronicles the history of Birkenstocks in its latest issue, discussing the brand's expansion into boots and socks, which will debut in stores this fall.
Yet there are those who argue that Birkenstocks are still a hippiedom look. To those I say, look at the Isabel Marant version and some of my other favorite options below.
– YOU MAY ALSO LIKE – 
FASHION SECRETS FROM A COOL KID
A FRESH WAY TO WEAR THE GINGHAM SHIRT DOES EXIST