- style -
The Birth Of The Romasexual: A New Male Pin-Up
There's a new man in town and he's wearing pussy-bow blouses.
02 . 02 . 15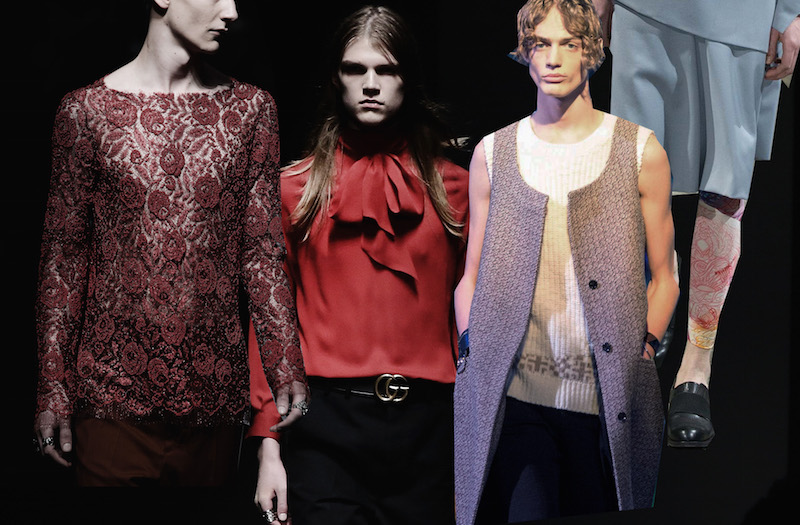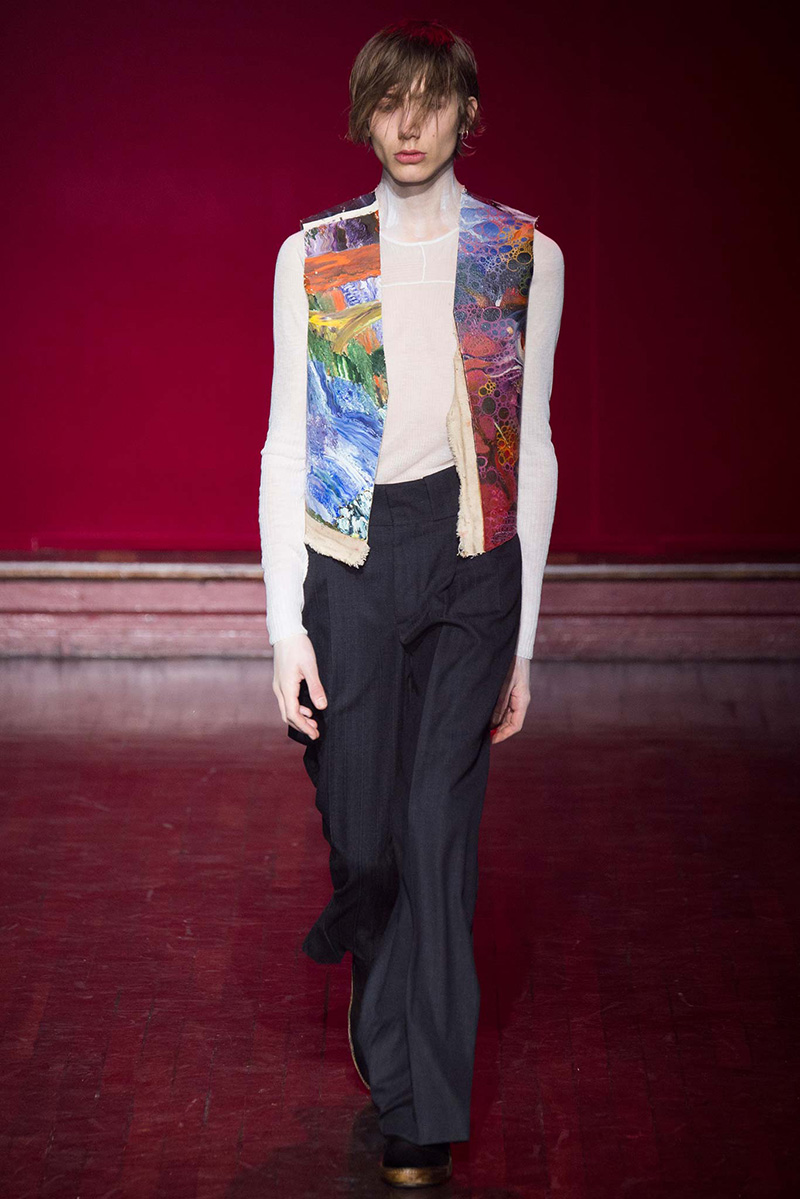 (Maison Martin Margiela Fall 2015) 
It's not about Boy George or cross-dressing (Although there were plenty of skirts seen at the fall 2015 men's shows,) but an unconstrained, romantic approach to getting dressed.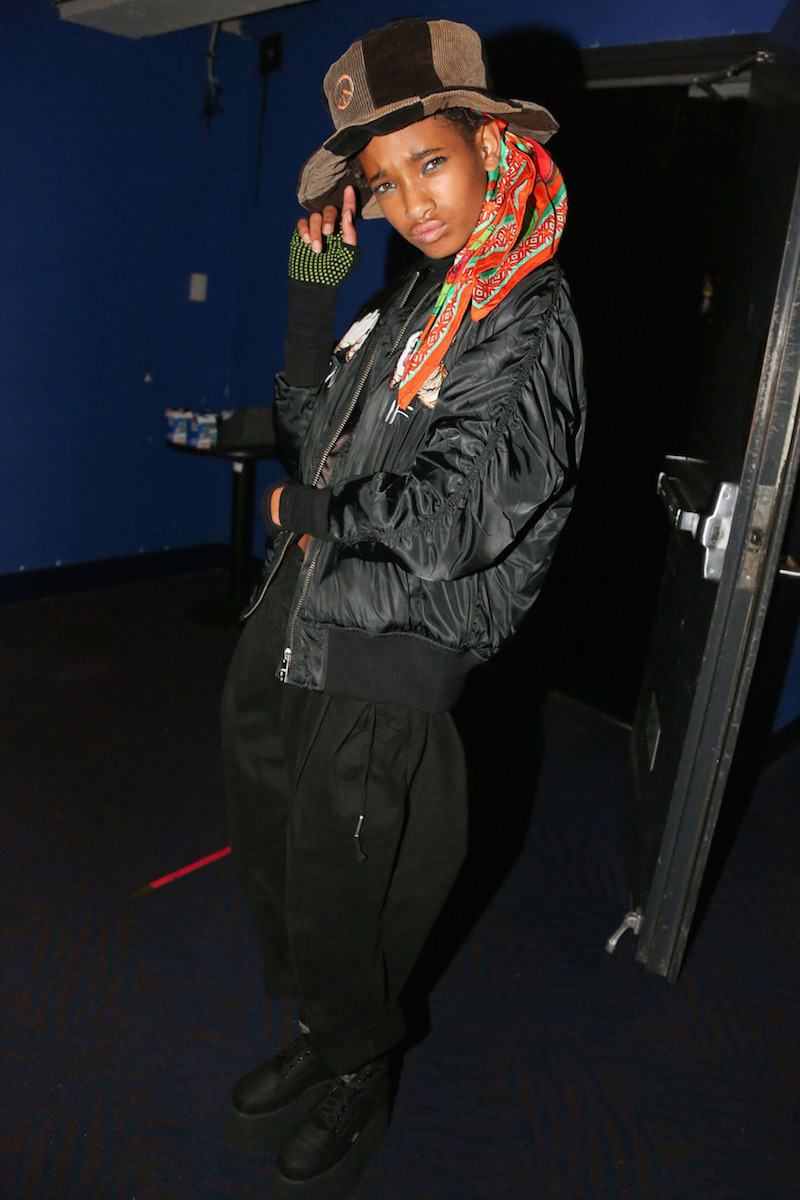 (Willow Smith)
If the Men's fall 2015 shows were an indicator of anything, it's that androgynous languor is the look of the moment . But more then that, it's an idea about  equal opportunity dressing and the creation of a man.
I call him a Romasexual.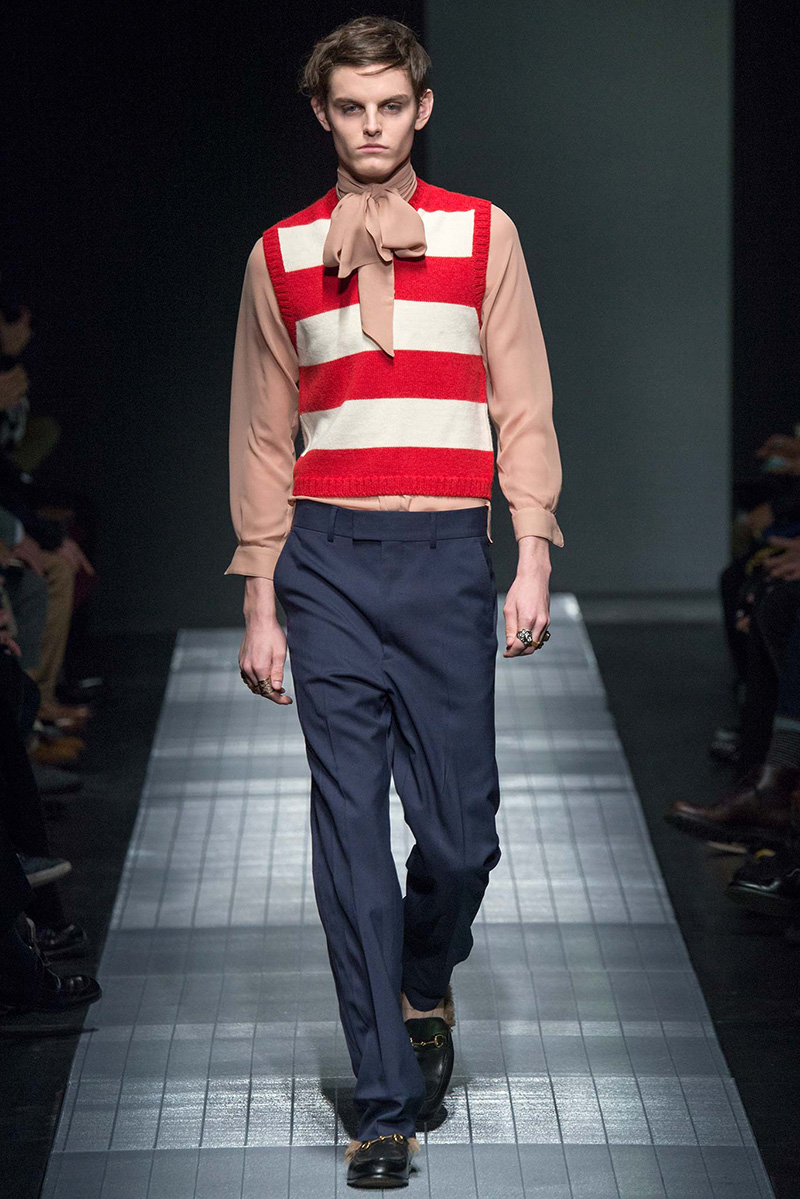 (Gucci Fall 2015)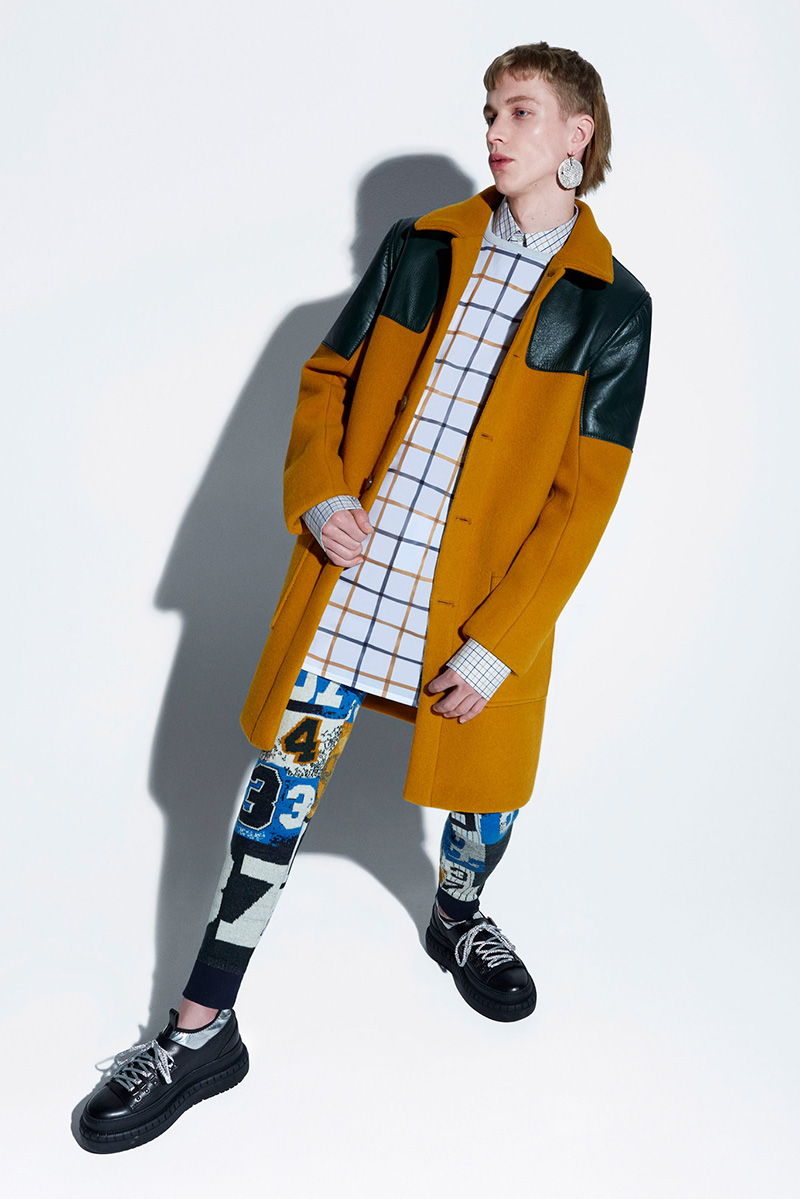 (Acne Studios Fall 2015)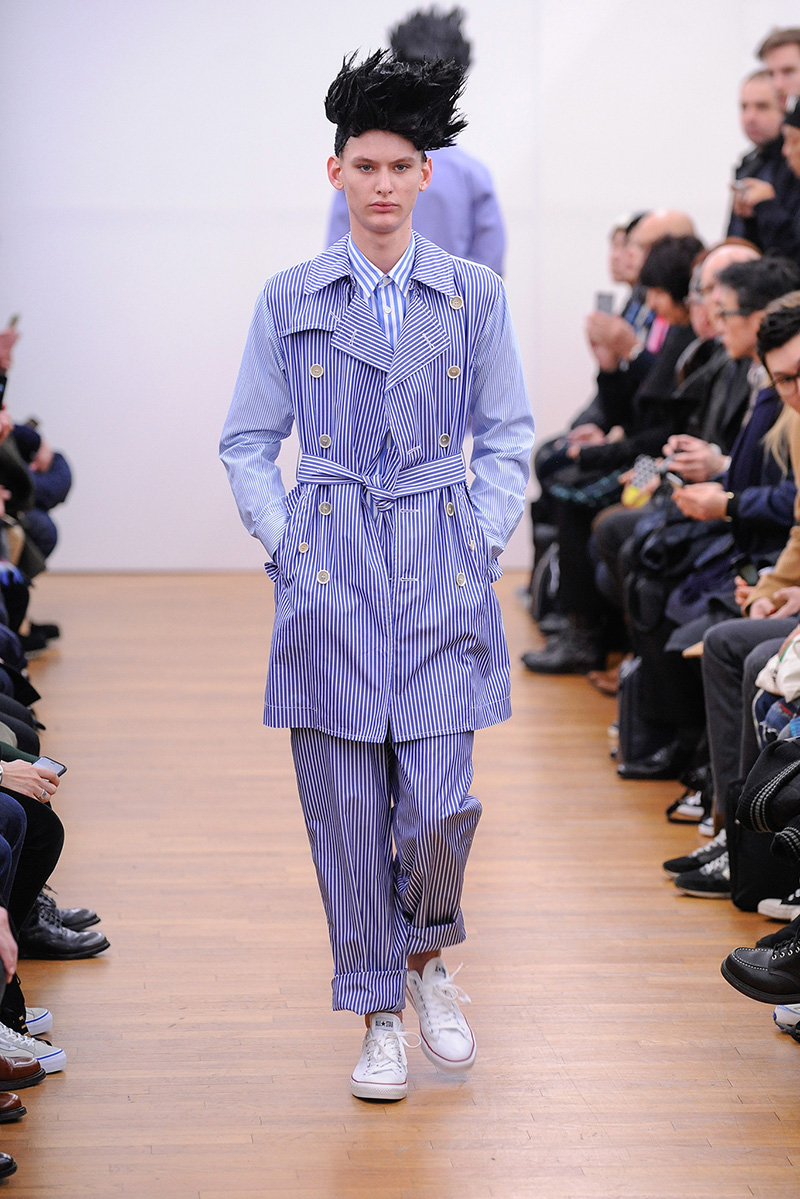 (Comme des Garcons Fall 2015)
(Saint Laurent Fall 2015)
Remember the juiced up and body obsessed Spornosexual that emerged this past summer? Well this guy is quite the opposite.
The new man has a retro sensuality and is romantically flashy – he's about thrift-inspired glamour, gender neutral silhouettes and an overall softness.  Not quite the sexed-up androgyny we are used to seeing it's a kind of delicate gender ambiguity.
I believe designers are looking for "the essence of beauty" lately, a truly gallant fashion quest. And the measure of its success was that you could say in all honesty that the men seen at the men's fall 2015 shows looked just that: beautiful.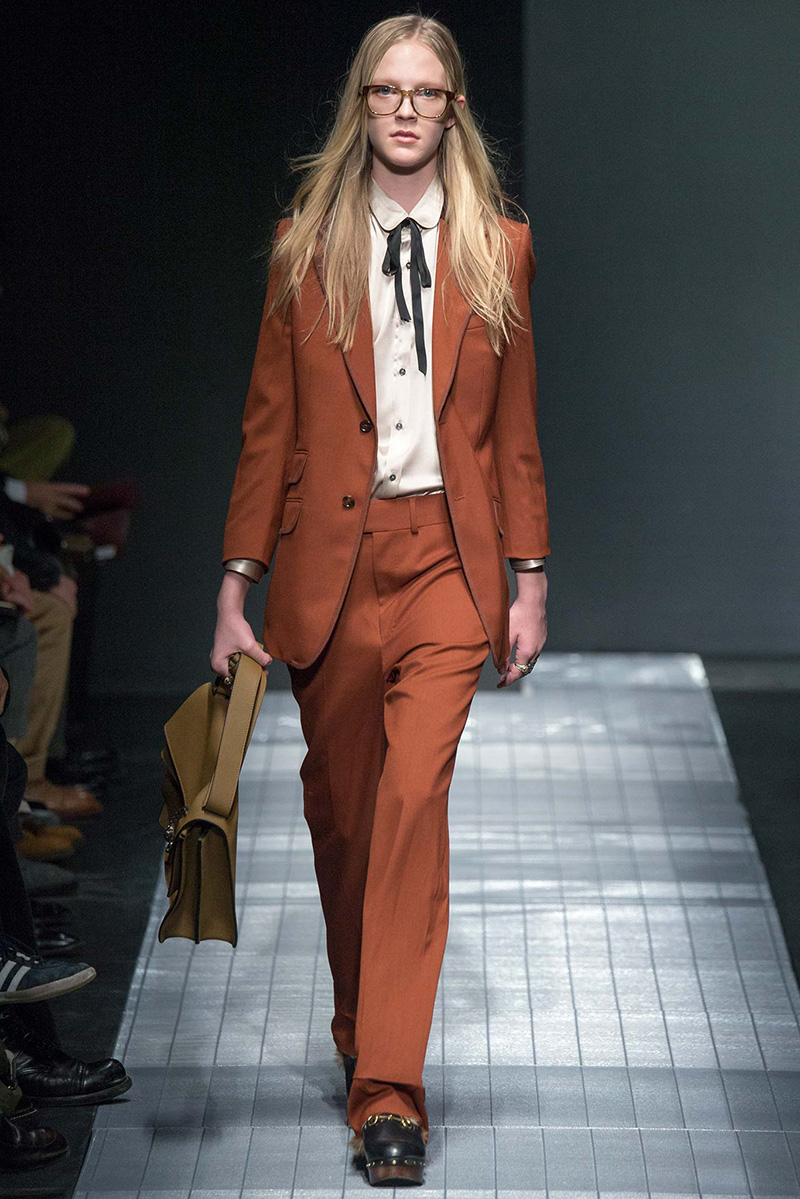 (Gucci Fall 2015)
Androdyny is moving toward a female-centric era. After countless seasons of girls borrowing from the boys, it's time for us guys to start getting in on the fun. Cara Delevingne is a star in a men's ad campaign for DKNY. Andreja Pejić and Hari Nef, transgender models who were born male appear in both women's and menswear shows.
What's great about the Romasexual is it doesn't have to be completely tied to a gender. Picture your girlfriend in a baggy denim jacket and wearing your boxy jeans or your boyfriend wearing lace, fur scarves, even a stole and a shaggy shoulder-scratching haircut.
It's more about sensuality and a bubbling question. Does it really matter what we are? Aren't we all just hungry Instagrammers? And wouldn't Romasexual make for a beautiful hashtag?