- style -
Bohemian Dandies Hit Paris Men's Fashion Week At Haider Ackermann
Haider Ackermann created a dandified dreaminess for Spring/ Summer 2015.
06 . 27 . 14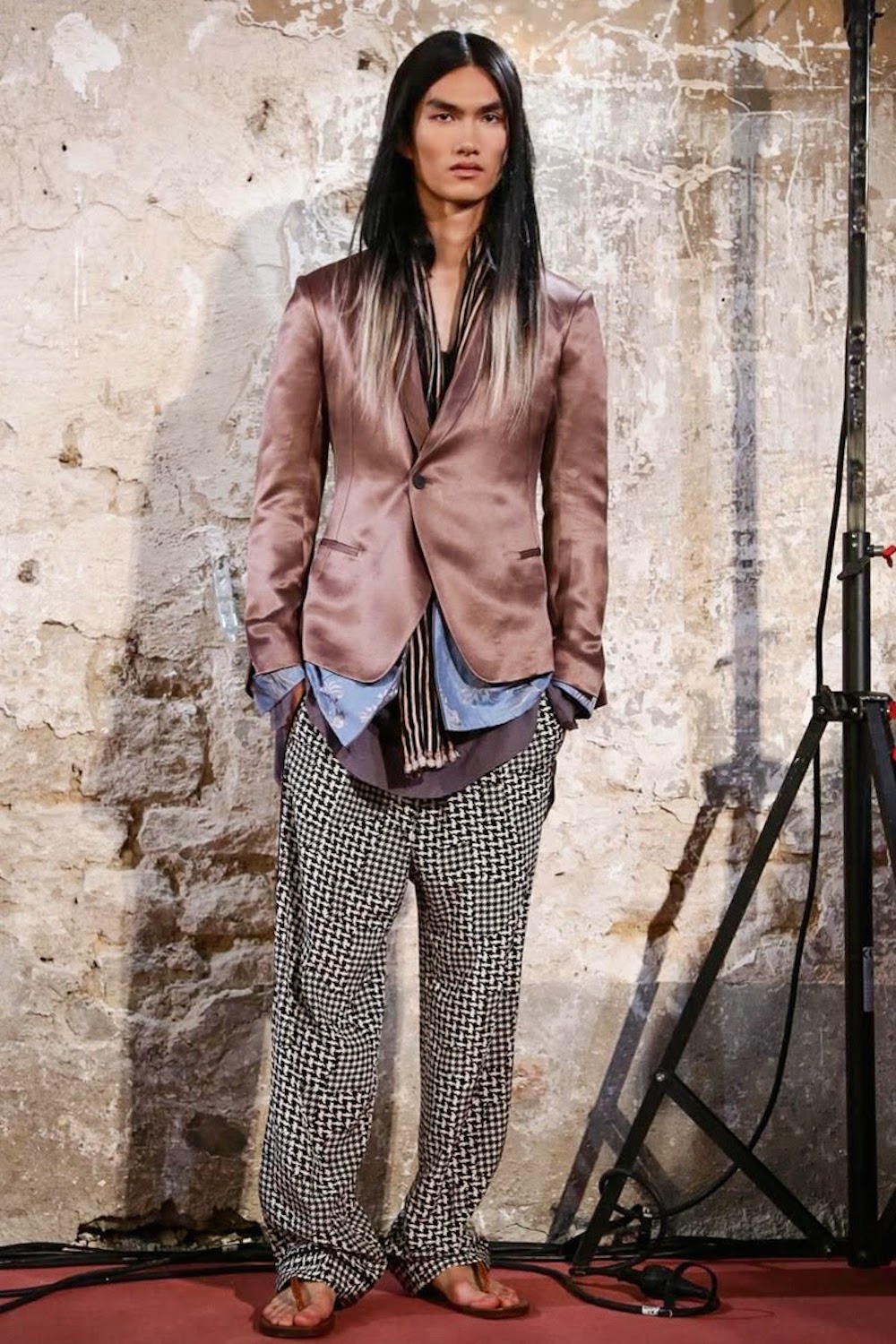 Ok, it happened. I think I have found a favorite collection from the Men's Fashion Weeks. Pulling off a modern bohemian look while maintaining chic sophistication can be a tricky game. Iggy Pop and Jim Morrison wouldn't know. It was an effortless affair for these rock 'n' roll poets. The answer to this isn't blowing in the wind, but can be found at Haider Ackermann Spring/ Summer 2015 Paris Men's Fashion Week show where "Blowin' in the Wind" tracked by Bob Dylan just happened to be playing.
The SS15 Ackermann boys are the kind of free spirited dudes who never had a corporate job, a boss, and freedom lead to a kind of success that doesn't include daily rituals of smoking pot on a grassy field. Don't let the gypsy edge and lounge-y attire of these guy's fool you, they are kick-ass and filled with passion.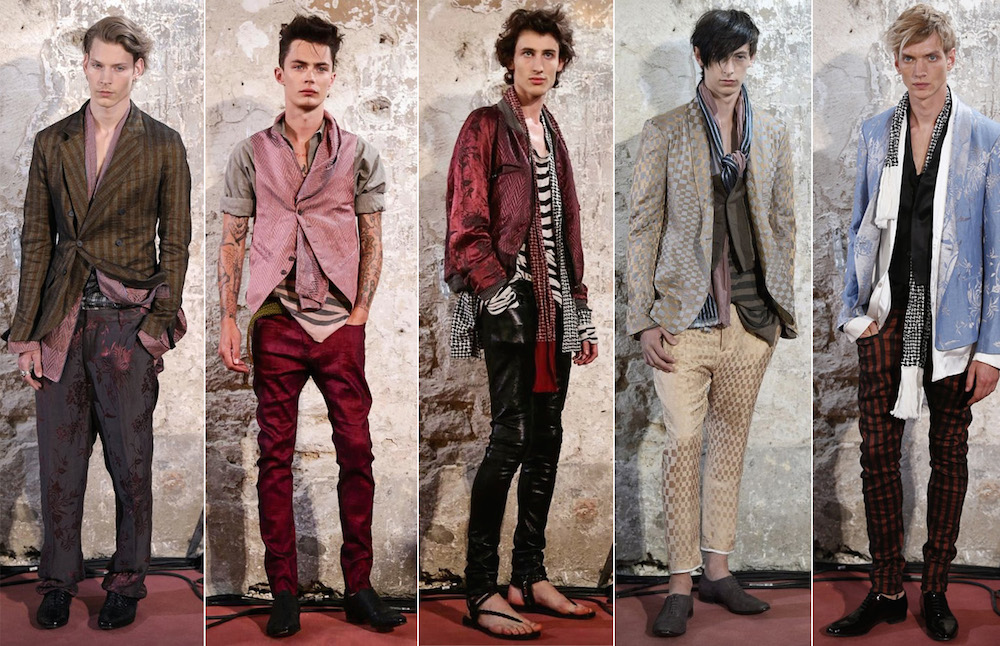 So what about the clothes? Ackermann took his iconic bourgeois look and sharpened the silhouette this season. Billowing velvets and flowing layers were framed with dusky pink, silky blazers and bomber jackets. Other opulent silks included pale blue blazers, floral embroidery and check-patterned pants. Among the many highlights, a maroon silk embroidered robe was worn over a white tank and black and grey striped pants, were of particular interest.
But don't let these dandified boys fool you. They defiantly didn't roll-out-of-bed like this.