- style -
The Bohemian Mariner Hits New York Men's Day
And this seaman is totally into pink hair and yellow leather.
02 . 11 . 15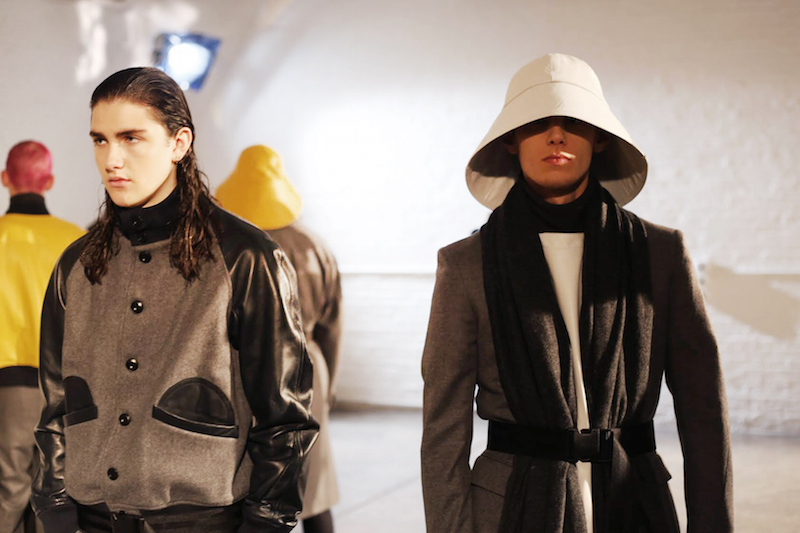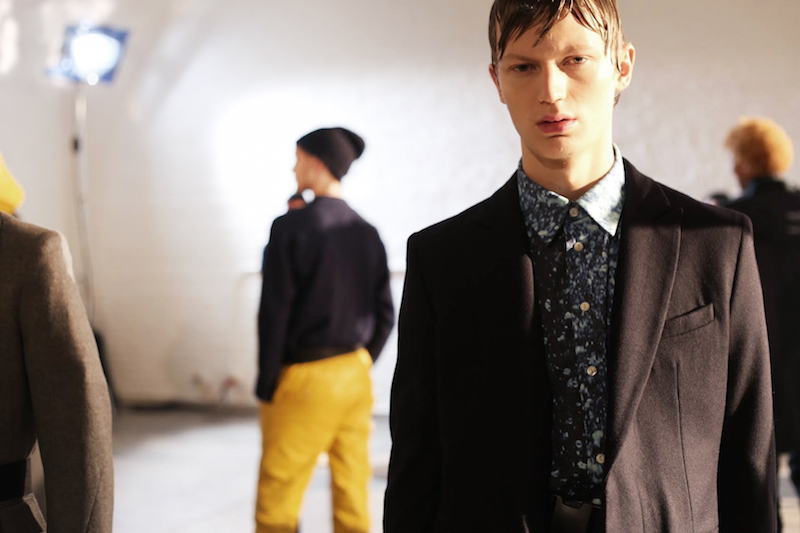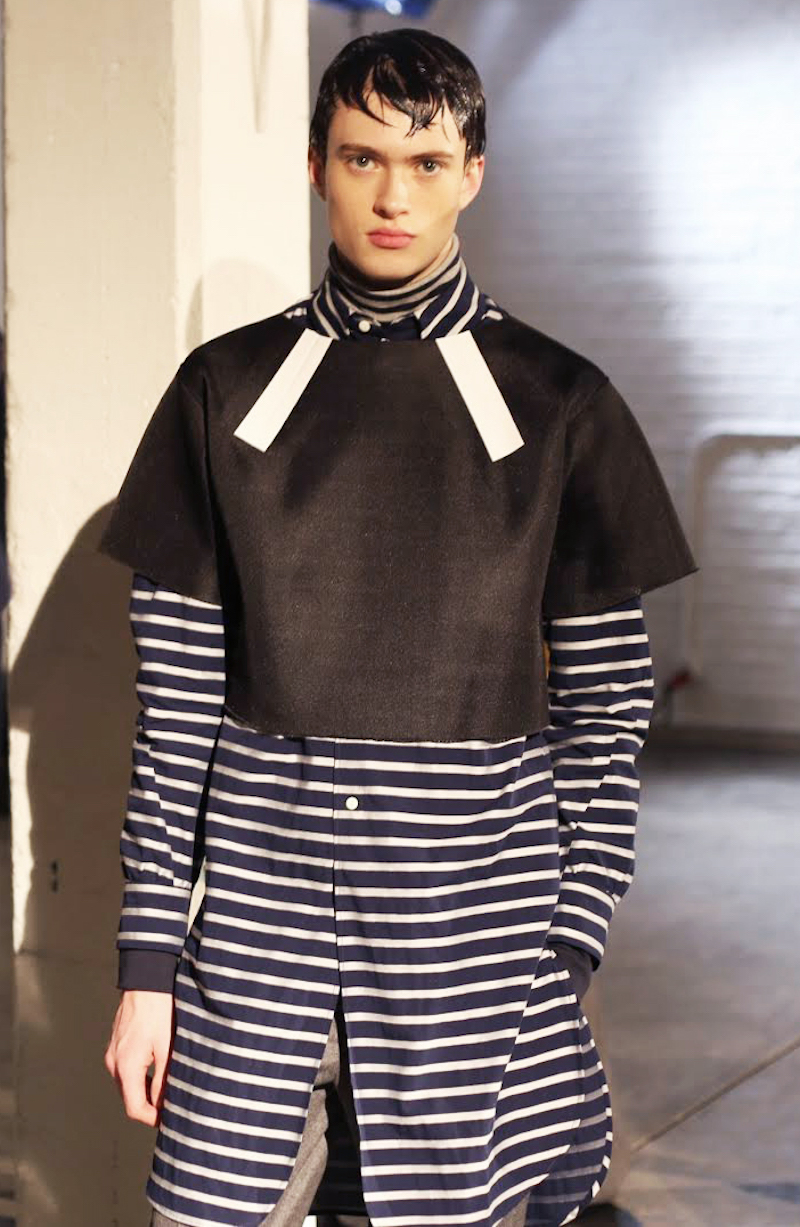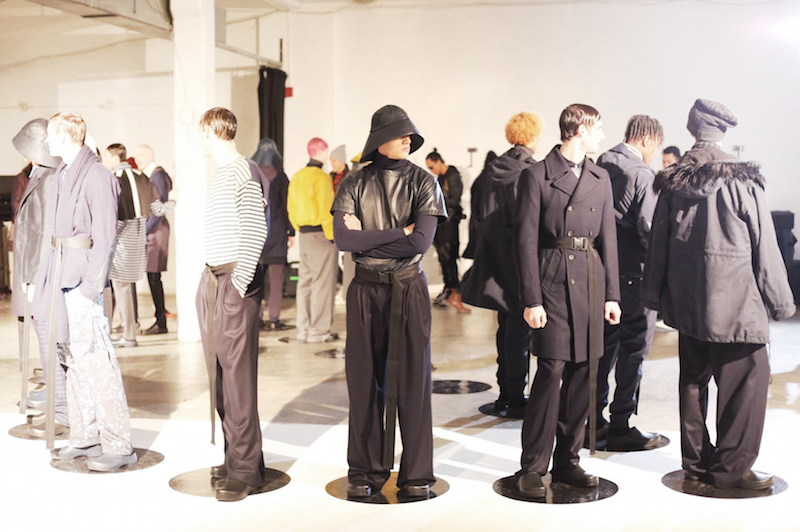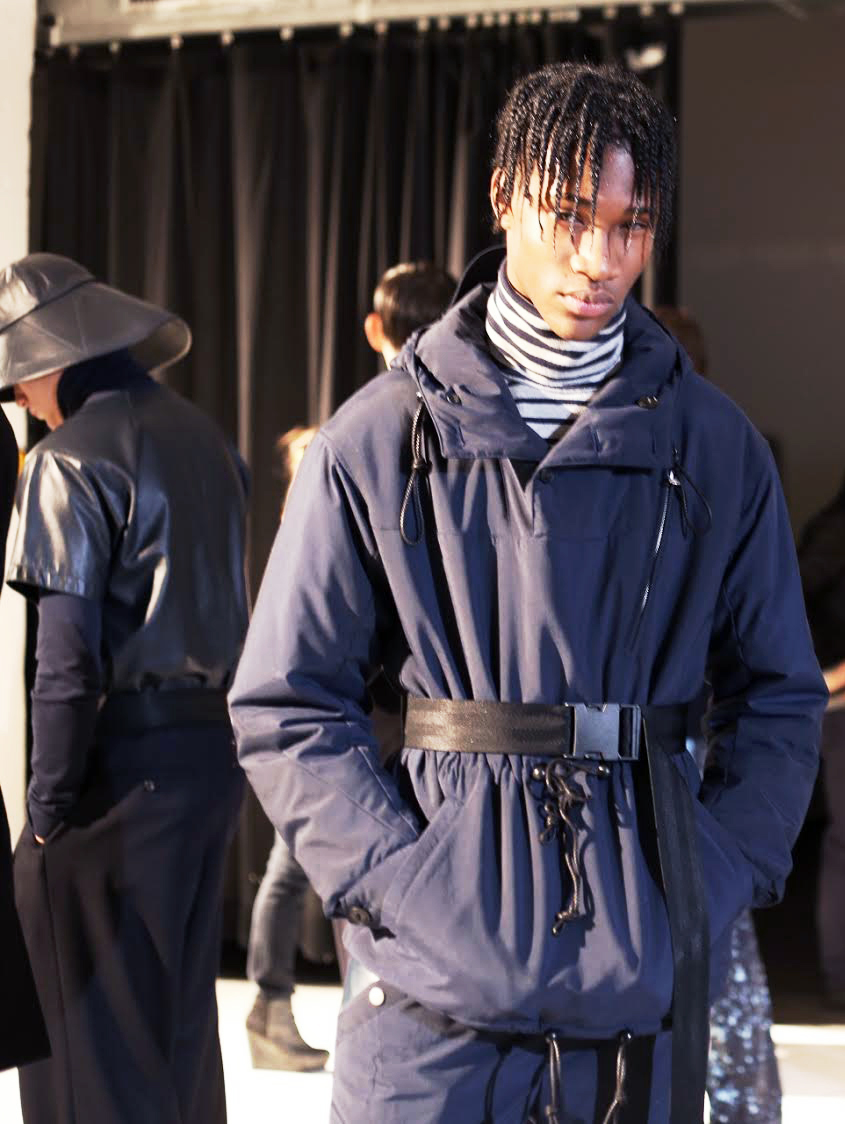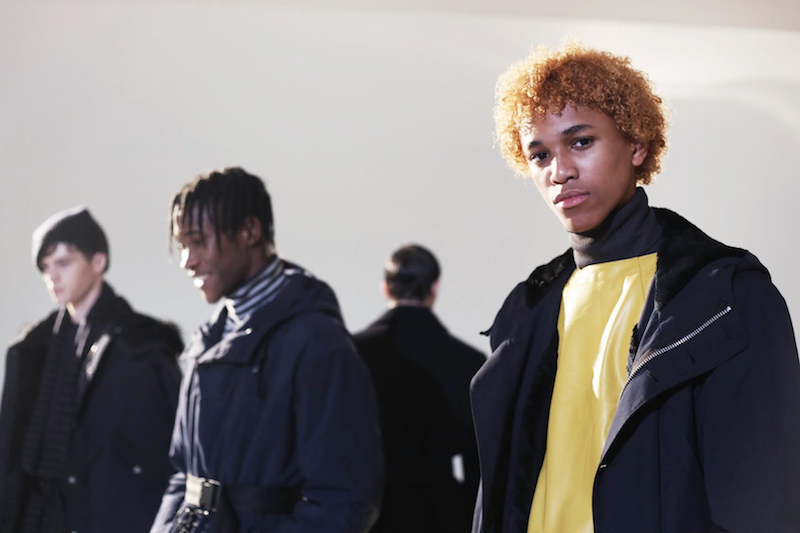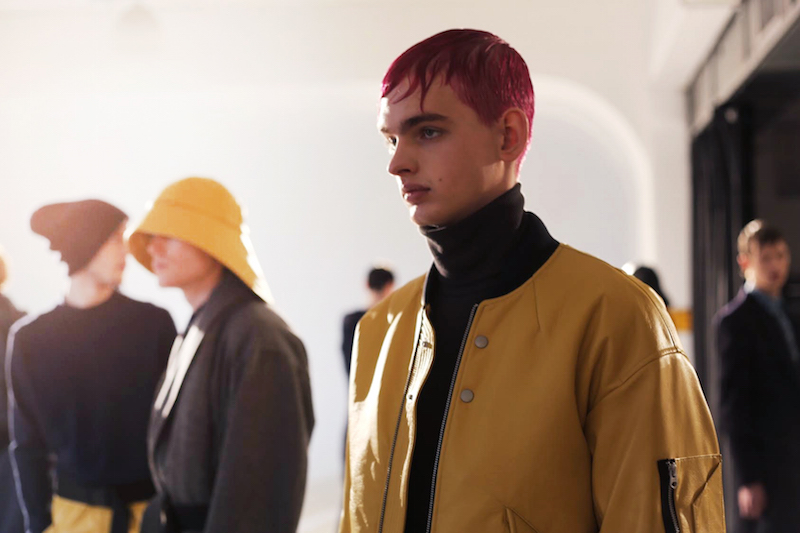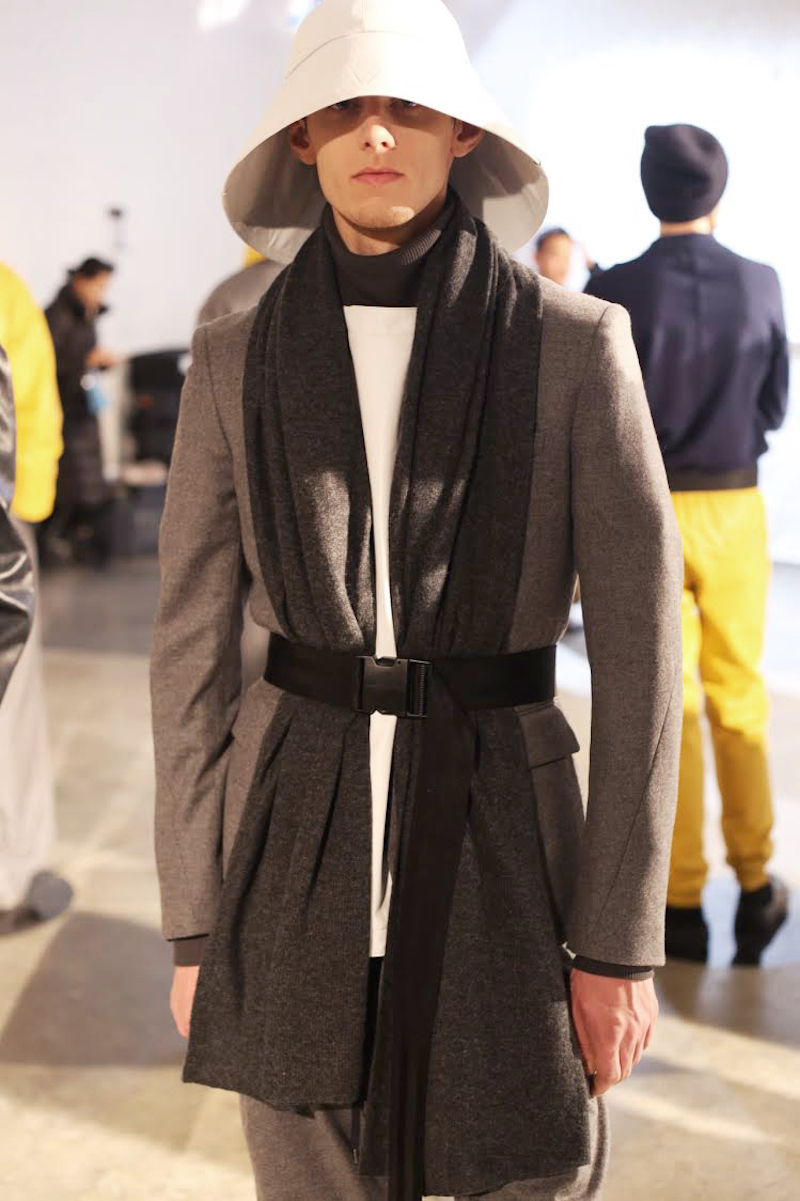 (Images of the Fingers Crossed Fall 2015 Collection by Gregory DelliCarpini Jr.) 
Although this is only the third presentation of New York-based label Fingers Crossed, the brand had devolved a master understanding for creating a unique fit and what makes something "cool." Desinger Ryu Hayama's garments are sensitive yet mysteriously confident. Hayama has a flair for reimagining American heritage by blending New York streetwear and Japanese romanticism.
The collection sought inspiration in "still sound, fragile like forms and hypnotic undercurrents of the deep blue sea," read the designer's notes.
For his third range, Hayama looked to the mariner to create a range of pieces — a elevated sweatshirt with tension in the fabric, a softly tailored bomber jacket and elasticated gauchos — that convey an abstracted gentle mood. He updates the classic archetype of the seaman with a modern bohemian sprit. Cut to the butter soft yellow leather bomber worn by a model with pink hair.
Details included: cords locks on outerwear, custom oceanic prints, and his signature 3D seams on the necks and sleeps of garments.
Hayama has also tapped into the overall trend among fall 2015 men's shows – an intimate expression of menswear boarding on androgynous.
– YOU MAY ALSO LIKE –
HOW TO: TURN SUMMER WHITES TO WINTER WEARABLES 
THE BIRTH OF THE ROMASEXUAL: A NEW MALE PIN-UP
TRENDS ON TRENDS: LONDON MEN'S FASHION WEEK FALL/ WINTER 2015