- style -
Why A Brown Suit Is Sexy
A brown suit is cooler than a frozen margarita.
03 . 18 . 15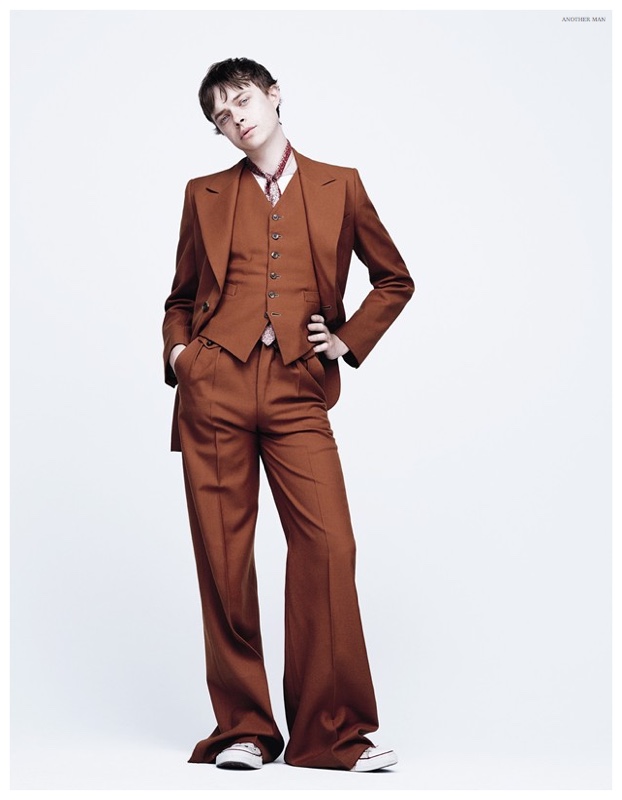 (Dane DeHaan for Another Man Magazine)
If there was ever a suit for the wide-eyed Cali hippiedom man, it's the brown suit.
I watched Inherent Vice last night. While watching the film was much like descending into a shape-shifting, surf noir haze, Joaquin Phoenix's fashion was undeniable super cool.
Seeing all the retro looks in the film I couldn't help but wonder, what does it mean to be sexy in 1970? Long hair. Fringe. Suede. Yes to everything I just listed. But for me it's something a bit more unassuming, the brown suit. It's real trippy, yet delightfully structured.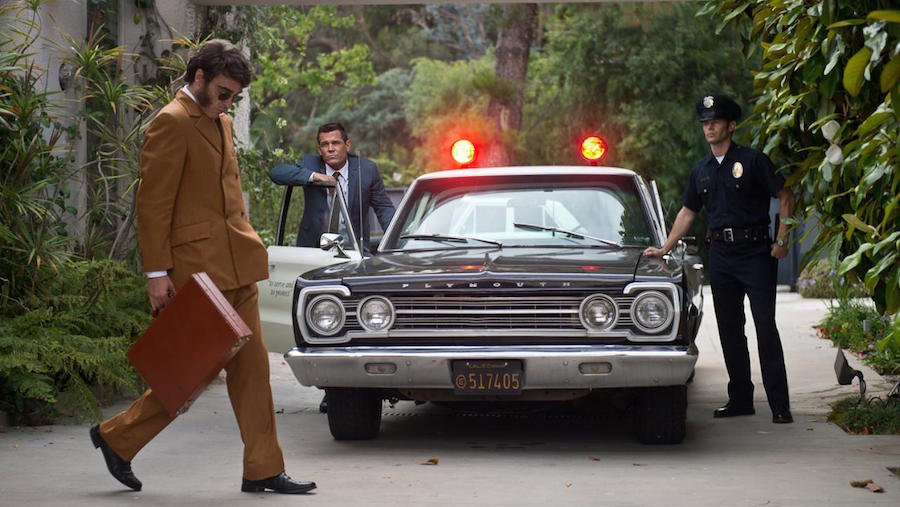 We saw brown suits inch there way back the past few years, but now they've hit a critical mass. Putting one on sets you apart from the drab grey and navy pack of men sissying that walk on the streets of NYC, but won't get you more attention than you can handle.
The warm woody tones and textures are sexy but still a little naïve.
It's also rebellious nature. At one turning point in Inherent Vice, Doc puts on a light-brown hued, buttoned-up bell-bottom suit and short wig, which he wears when he meets with the wife of real estate mogul Mickey Wolfmann. He wears it as a type of empowering disguise.
The look completely recalled J.W. Anderson's golden brown bell-bottomed suit from his fall 2015 collection.
A brown suit is just groovy and is back. Whether wigs for men will also make a comeback is still unclear.
Shop the brown suit below.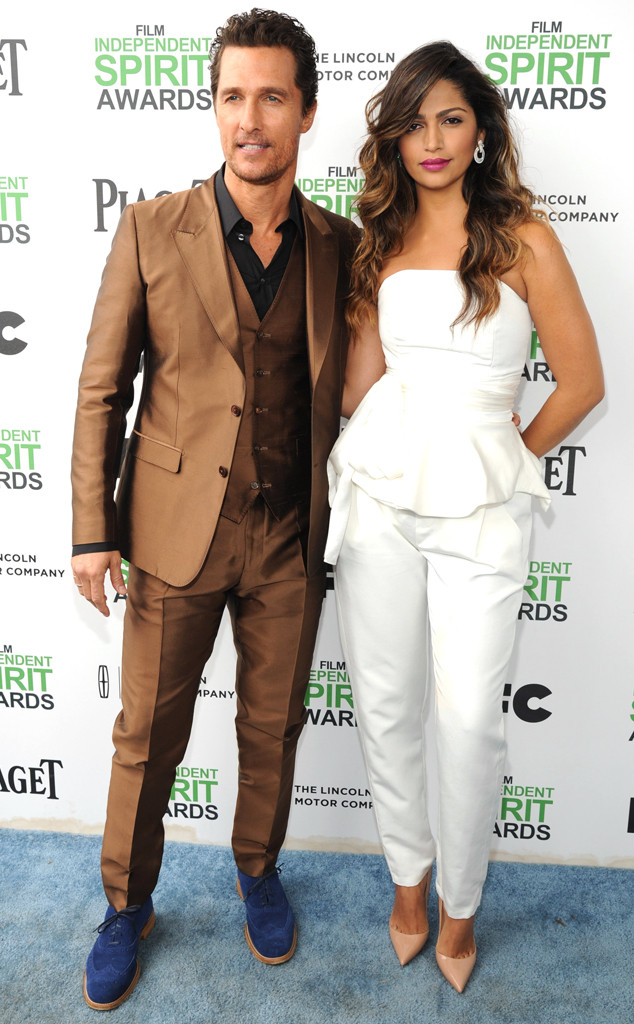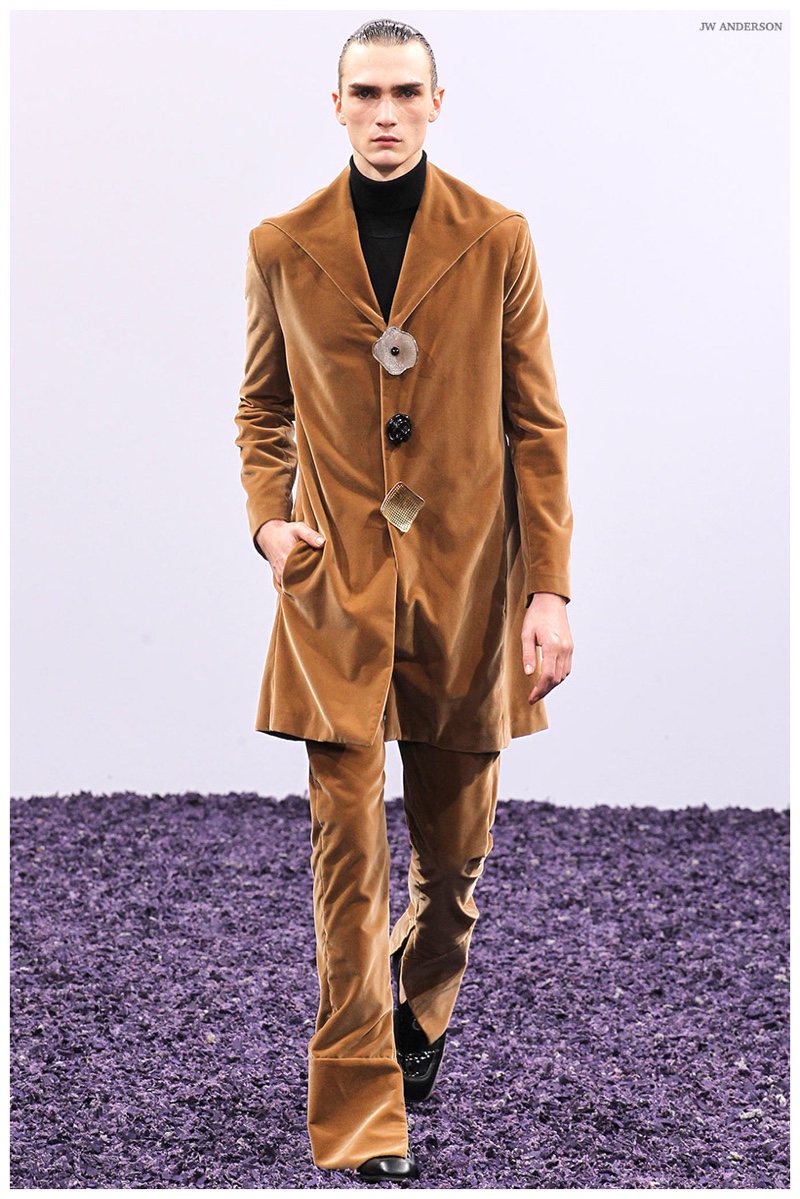 (JW Anderson Fall 2015)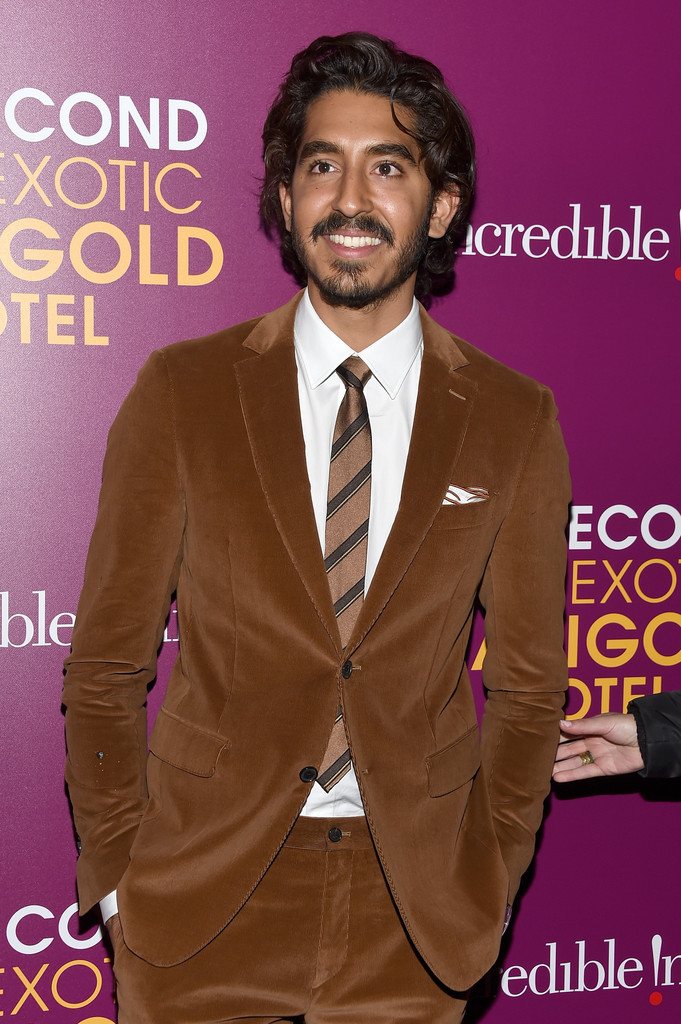 – YOU MAY ALSO LIKE – 
FASHION SECRETS FROM A COOL KID
A FRESH WAY TO WEAR THE GINGHAM SHIRT DOES EXIST
VIVIENNE WESTWOOD SHOWS A NEW KIND OF UNISEX DRESSING IN PAIRS