- style -
A Case For Oversized Scarves
Because it's cold out and your neck wants to take a nap.
10 . 30 . 14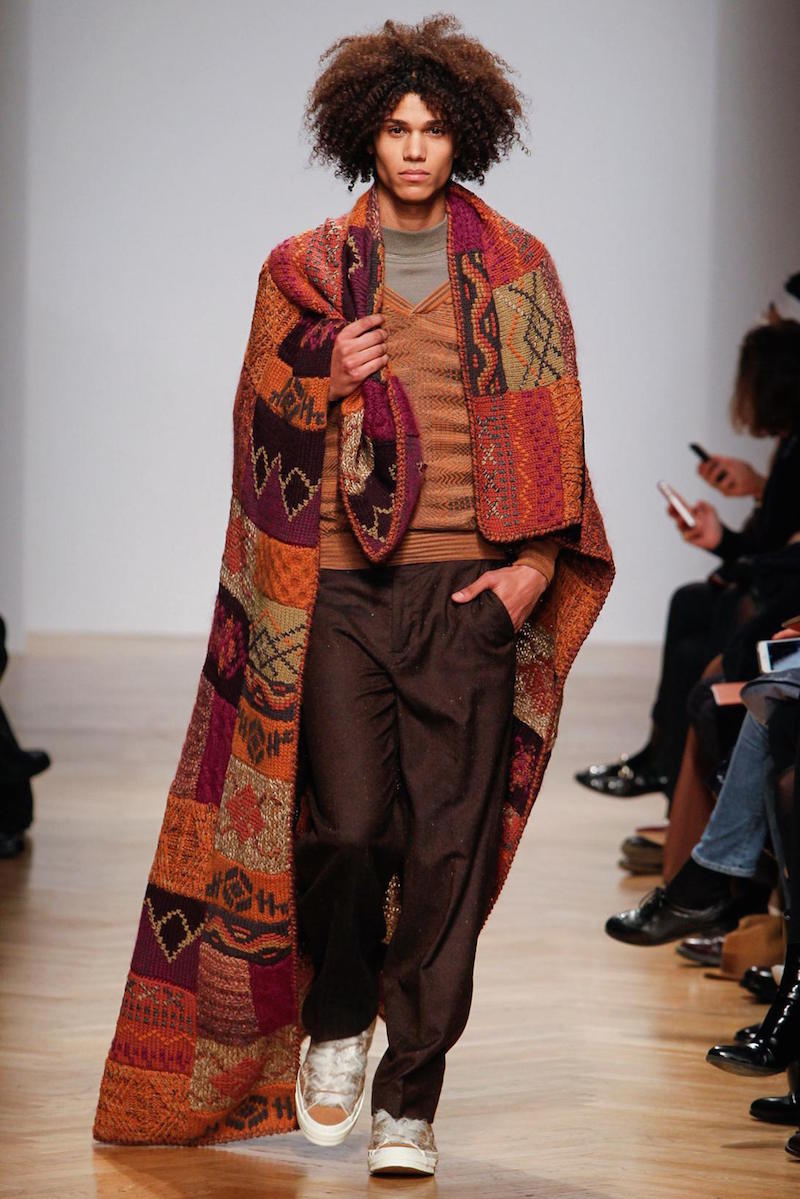 Oversized Scarves. You can tie 'em in a knot, you can tie 'em in a bow and now you can use them as a blanket in a freezing cab.
In the event you are not, a scarf guy, may I just ask what it is about the scarves that you have not found unappealing? I'm not here to judge you. I'm just curious person and feel bad for your neck as it gears up to weather the cold months ahead. 
Ok, ok I'll tell you why I'm all about scarves for fall.
Aside from the obvious keeping your neck warm and all, which turtlenecks also help in achieving, they recently got bigger. I know, I know size doesn't matter, right. But I'm here to tell you that when it comes to a scarf, that's total bullshit. The bigger oversized scarves are, the more terrific they become at multitasking.
I love this trend. You're basically walking down the street in a comfortable throw that you not only can Shield yourself from pesky blasts of arctic wind, that you can hide swiftly hide yourself from anyone in particular you rather not see that day, or ever.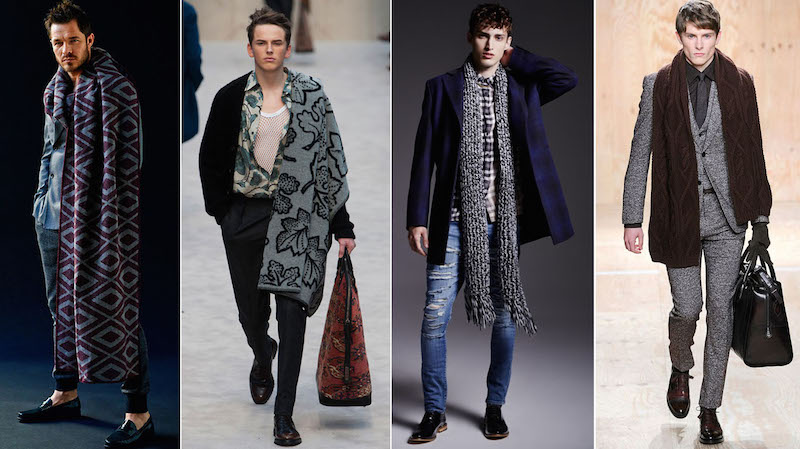 (Scotch and Soda Atelier Scotch, Burberry Prorsum, River Island, Berluti)
Missoni churned out mega blanket scarves that can almost induce an image of Lenny Kravitz standing on a foggy Chicago street in November while his billowing scarf flaps in the breeze.
Many of these large scarves also show exotic influence covered in Saharan African and traditional poncho styles hailing from Latin America.
Burberry came straight out of left field with not one, not two but every model rocking giant scarves at the finale of their Fall 2014 line inspired by the British St. Ives artists of the 20th.
If you're still against large scarves, good for you for not giving in, I just feel sorry for your shivering neck. It is quite the important body part. Who could forget the mother's infamous line from "My Gig Fat Greek Wedding"?

So now will you test this trend? Hmm. Will you? Either way, check out some of my favorite options below.