- style -
Coach's Fetishistic Fall/ Winter 2015 Menswear Collection
The kink is in the details.
01 . 10 . 15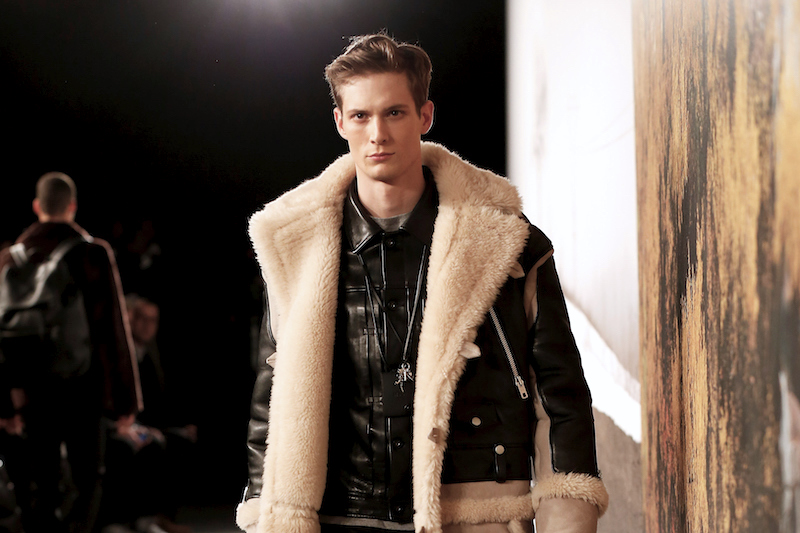 For his debut men's runway show, Coach's creative director Stuart Vevers created a courageous and urban look for fall.
For inspiration Vevers looked to American films of his younger years, starring actors like Keanu Reeves and Mickey Rourke.  The result, a line up dashed with the element of effortlessness and intrigue. You can tell Vevers just wanted to have some fun with the way he evolved preppy elements to have a badass charm.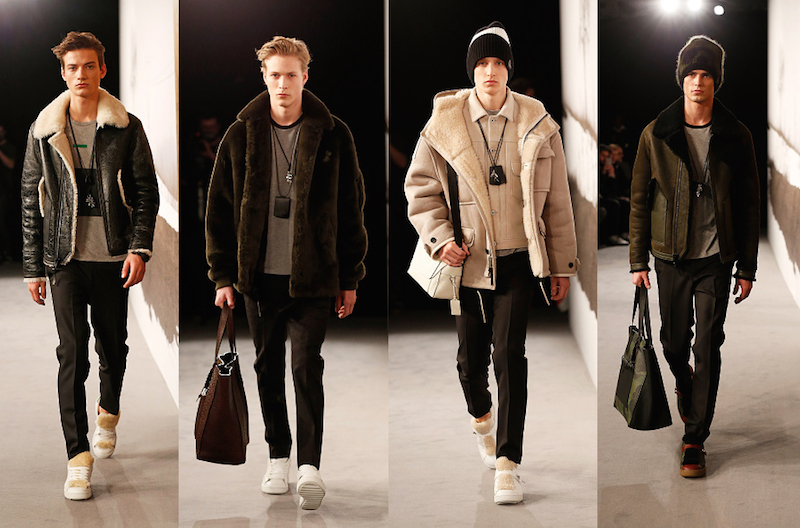 Shearing, a trend already emerging at the London Fall/ Winter 2015 shows (It also played a major part at Toman Design) played a major part but took on somewhat of a fetishistic attitude. Whether it was stitched on a varsity jacket, a nylon parka hood, or an elongated biker jacket there was always something tonic and active about it.
Overall the collection was subtle, polished and structured with a burst of filmic Americana with a twisted nostalgic sense. Highlights included, well, anything made with shearing really. Coach seems to be leading the charge with this cold–weathered trend.
The soundtrack to the Coach Fall/Winter 2015 show: