- style -
Consider Large Slouchy Bags
Embrace your inner hoarder.
11 . 04 . 14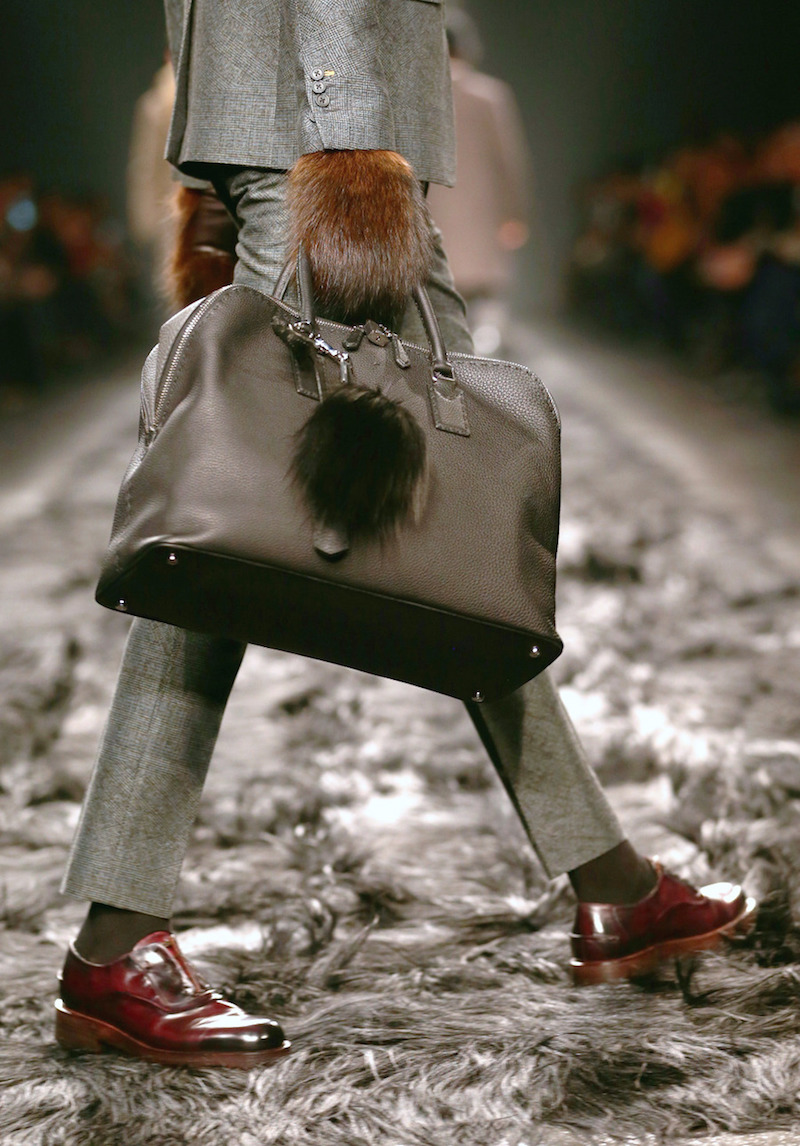 There are bags and then there are large, slouchy bags.
My posture has never been great. I'm not a ballerina or a soldier. I'm a writer and therefore when I'm forced to assume position it is the exact opposite of  "shoulders back, chest out and chin up."
If my computer was a military marshal she would shout at me, "Point your head further down Pini and round out your shoulders! Come on. Not round enough. Drop and give me 5." To which I would reply of course replay, " Oh no you don't understand this is an Aliyah."
Despite my somewhat consistent yoga practice and consistent battle to force my shoulders back when strutting down Spring Street, I am a sloucher. Yes, my name is Gregory and I am a sloucher. Boy does that feels good admit.  I can't sit, stand, walk or use a urinal while standing straight. My spine is a result of my carrier choice and perhaps a bit lazy and not really into gravity.
Unlike my sluggish spine, when it comes to bags this fall and winter, the slouchier the better. So lean back, get comfortable and let your shoulders relax.
A man cannot live on a single espresso shot, one beer or glass of wine at happy hour and going out only on the weekends, so why shouldn't our bags live just as large.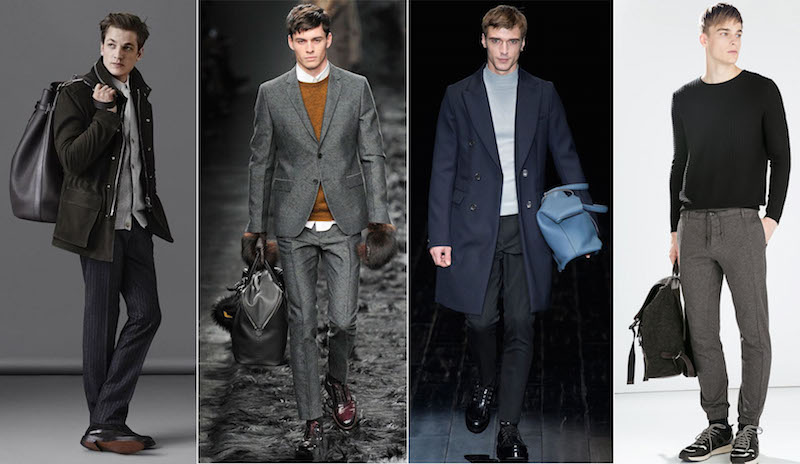 (Bally, Fendi, Gucci, Zara)
I have acquired a stack of diminutive boxy messenger bags lined up in my closet like toy soldiers frozen and totally unprepared for battle. They are constructed beautifully but like the little wooden men, cant really bend and shift to assume shape to take on anything.
In addition to carrying around daily a wallet, keys, tablet, books and a computer, now iphones are getting to big to sit comfortably in the pocket of my trousers. My quaint messengers don't stand a chance.
Luckily designers from Fendi and Bally, to Zara and He by Mango have created big slouchy bags for fall 2014. (Fendi also kept up the momentum for Spring/ summer 2015. Click here to see more bags to envy.)