- style -
Conversations About Soft Layers: Milan Men's Fashion Week SS16
This is not a Charmin Ultra sponsored post.
06 . 20 . 15
Soft layers created a sexy new silhouette for men today at Milan Men's Fashion Week. I'm calling it the languid look. It's a lot like that elusive London look, just a bit saggier in all the right places.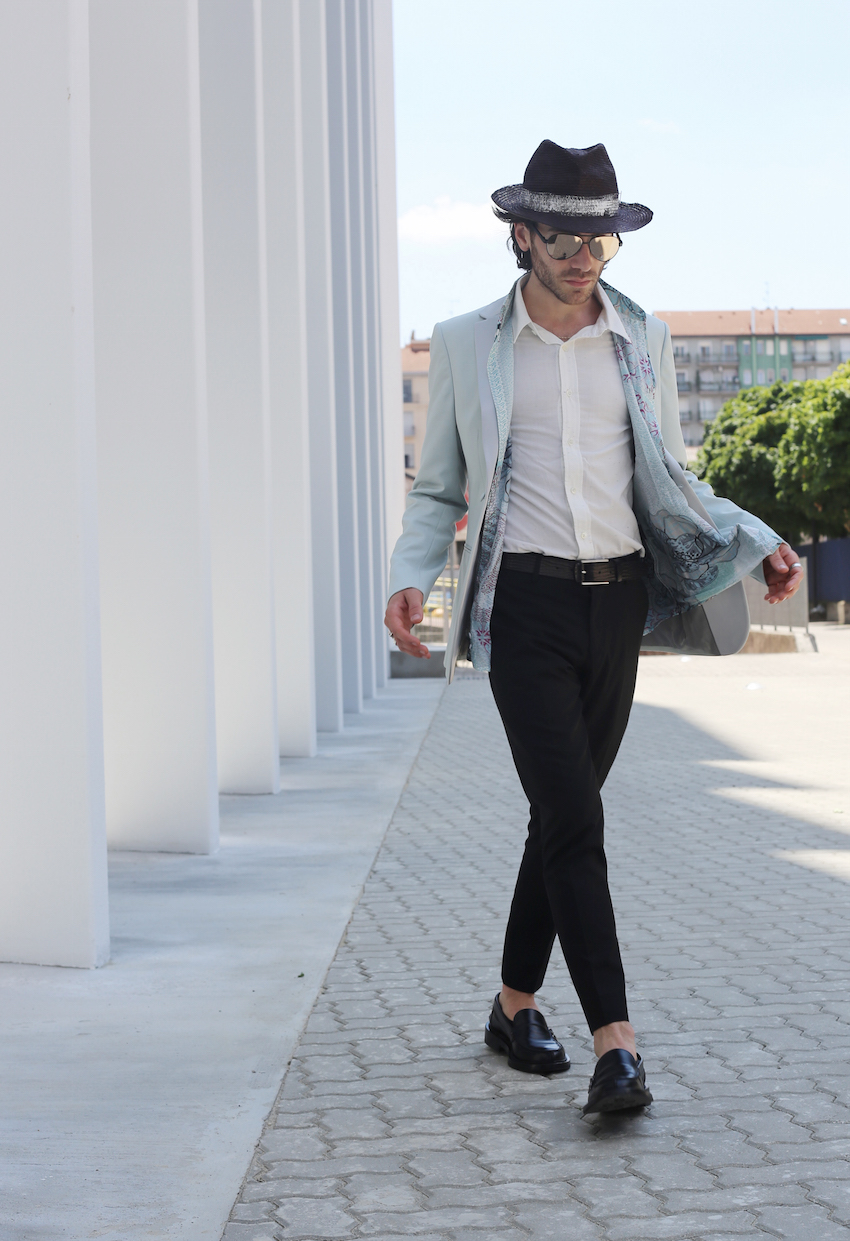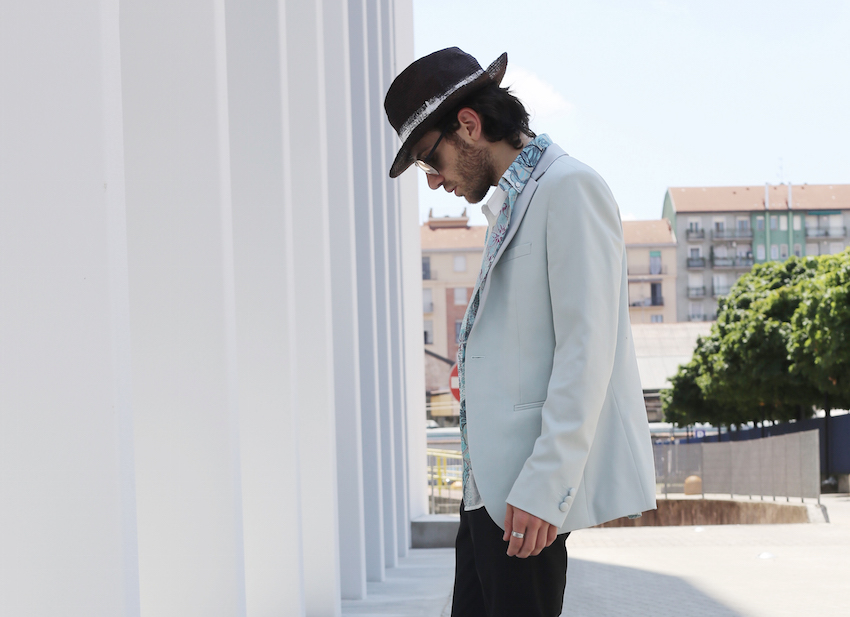 (Blazer & Shirt: Topman/ White Shirt: Jack Henry NY/ Pants: Dior/ Sunglasses: David Yurman/ Hat: Mühlbauer)
At Milan Men's Fashion Week the terms "tailored" and "structured" get tossed around with the same ease as parmigiana at an Italian trattoria. But for SS16 designers are going vegan, so to speak, and opting for flirty light layers sprinkled with Japanese charm. It's elevated sportswear stitched together with lightweight fabric that feels masculine in its acceptance femininity. We started seeing this look emerge during the Fall 2015 collections. I'm still lusting of the flowy chiffon shirts from the Duckie Brown Fall 2015 show.
Soft layering is a unique sensation that women have understood, rocked and reveled in for decades. Even before I entered a show today I was hit with ethereal layers courtesy of Anna Dello Russo in a Dolce & Gabbana dress that was more addicted to a breeze the Beyonce's hair. It's that kind of look perfect for midnight lounging at the oasis. And since men are also the frequent midnight oasis visitors, it is about time the look carried over. It was in fact the theme of day 1 at MFW SS16. And I am calling – The languid look. 
What is The languid look,  you may be wondering? Let's discuss.
I first spotted it today at Costume National. They created that kind of 70s silk that make you want to spend hours caressing your dace partner in a sweaty disco. It was simple androgyny at its best. This silk like blouse would be brilliantly styled under a paper thin knit or a deconstructed blazer.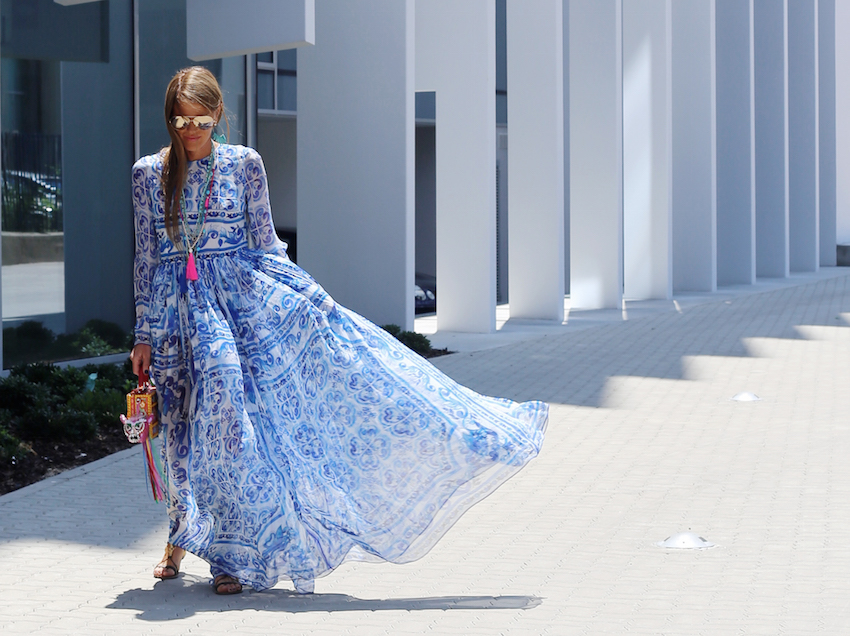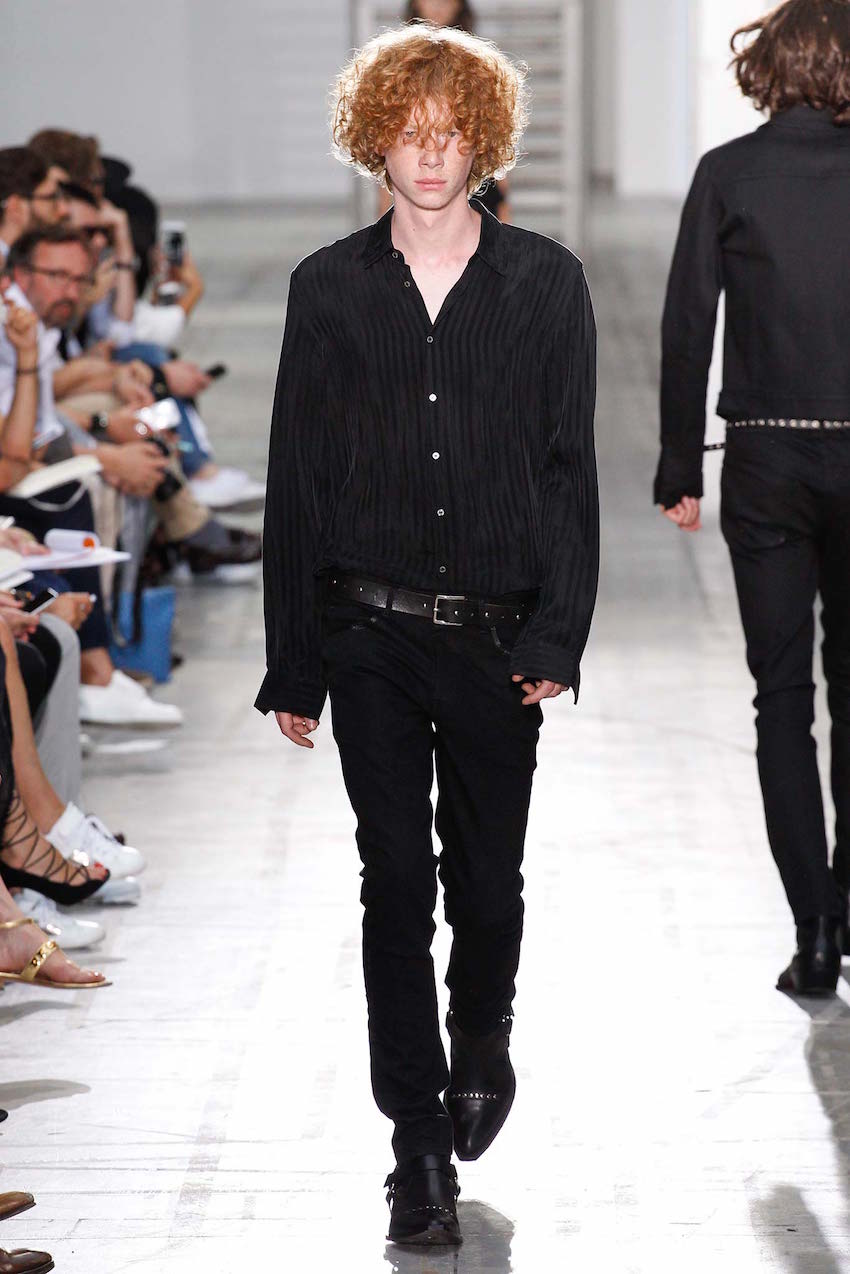 (Costume National SS16)
Versace was the leader of soft layering today turning out a series of fluttery printed shirts, pajama like suits, elongated silhouettes, hooded jerseys and flowing knotted silk headscarves. Select trousers seemed to drape the leg every so delicately. I now know what to wear when leisurely walking across sandy dunes and trying to find that perfect light for a selfie. Emporio Armani was a close second proving lightness is luxury having turned out soft Asian-inspired looks, silky v-necks and floppy double breasted jackets.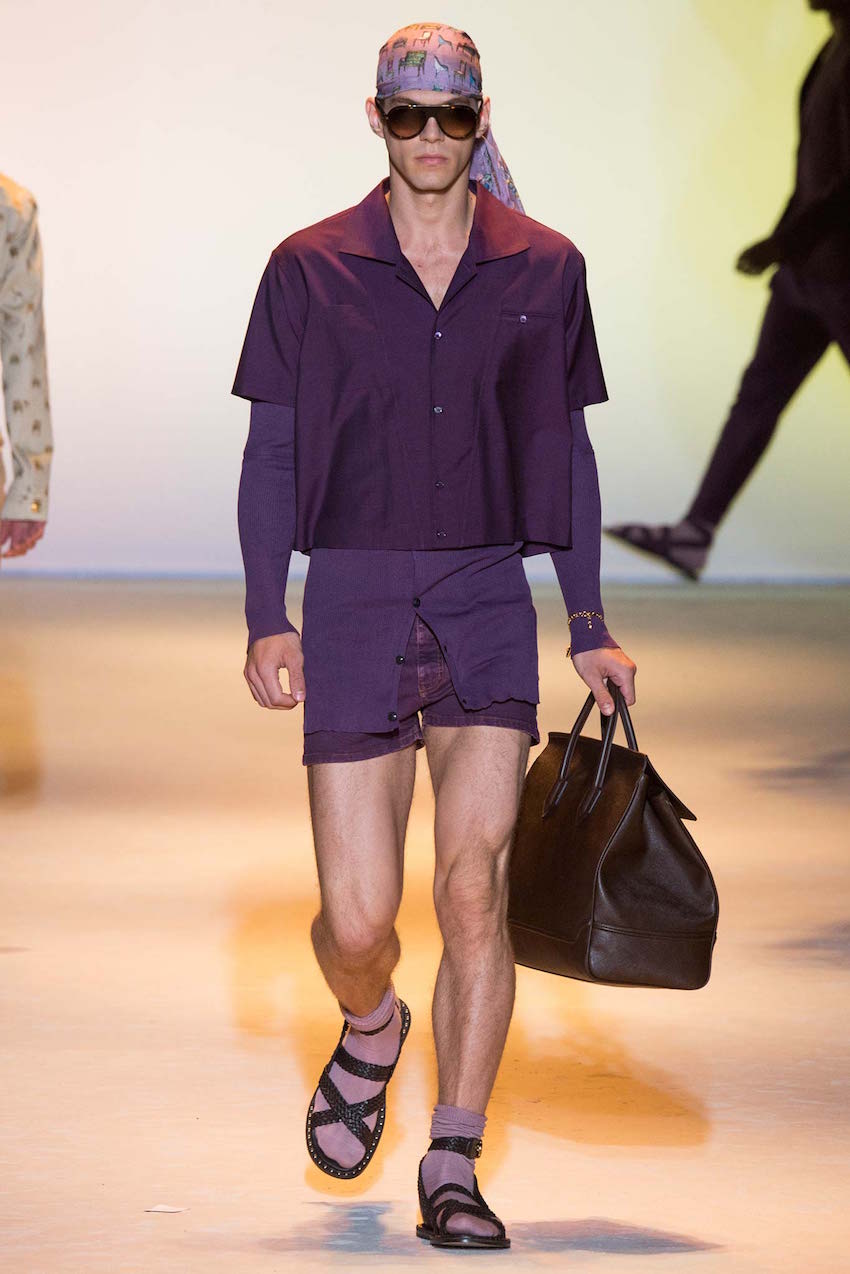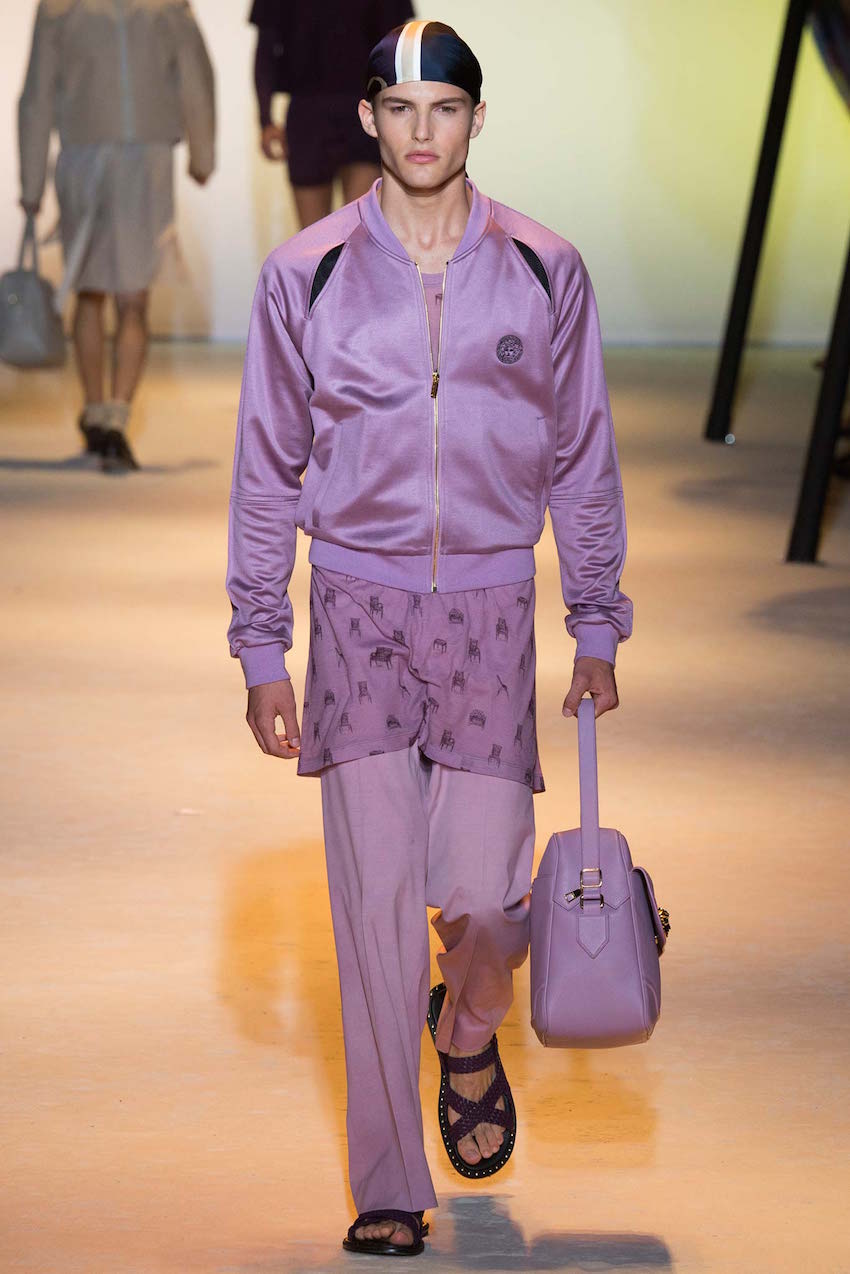 (Versace SS16)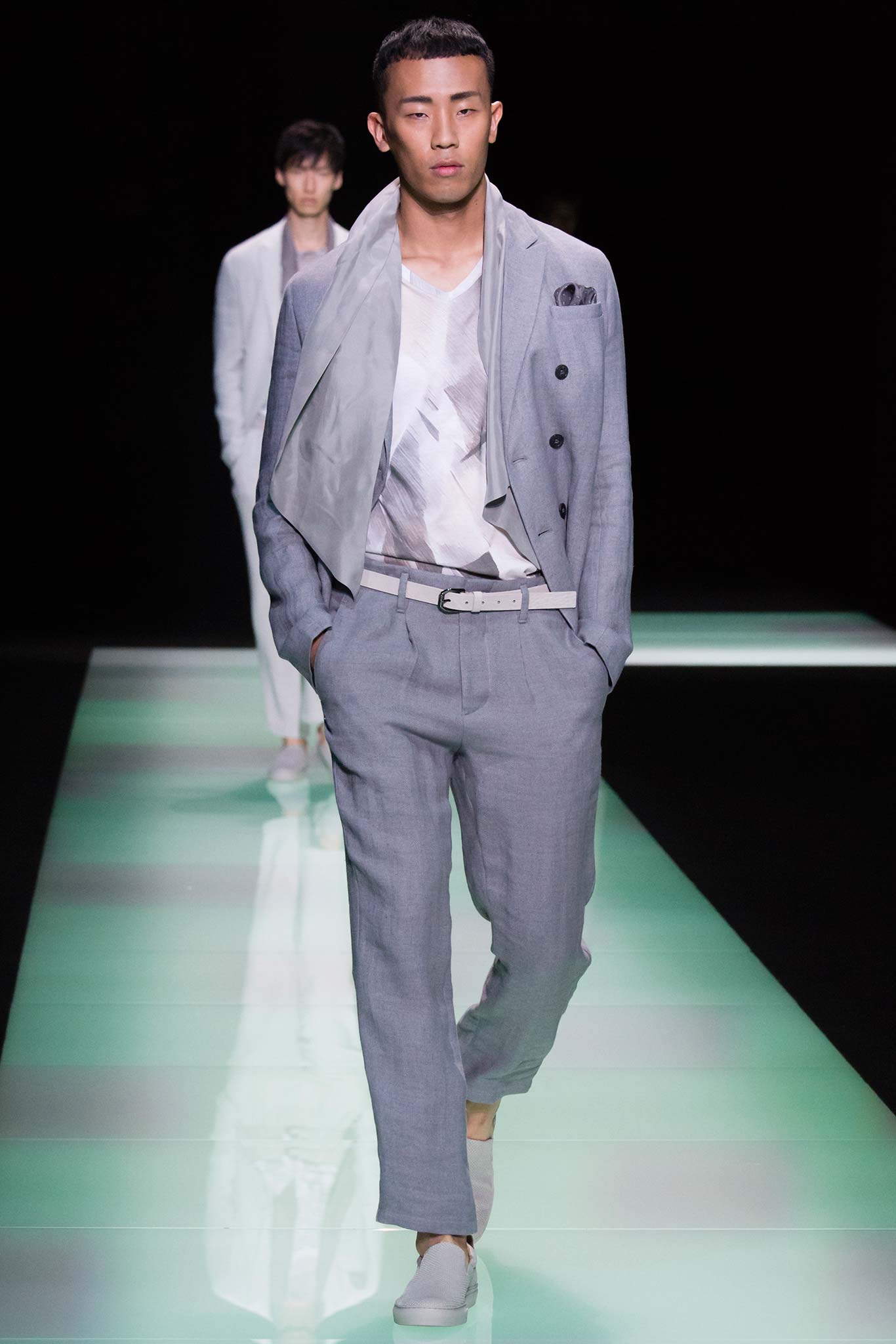 (Soft Layers: Milan Men's Fashion Week SS16 at Emporio Armani)
I ironically wore three lightweight layers today: A Topman blazer worn over a Topman mint floral shirt and a white Jack Henry NY button up. Although as the day went on, and the heat dramatically rose, these three layers became one. Cue that Spice Girls song. Oh wait that wasn't about a threesome.
– YOU MAY ALSO LIKE –
THE 5 BEST SHOPS IN MILAN RIGHT NOW
WHEN BURGER KING MET CASANOVA (AND A NEW MALE SEXUALITY)