- style -
David Beckham's Sexy Biker Lineup for Belstaff
I wish I was as cool as David Beckham.
06 . 09 . 14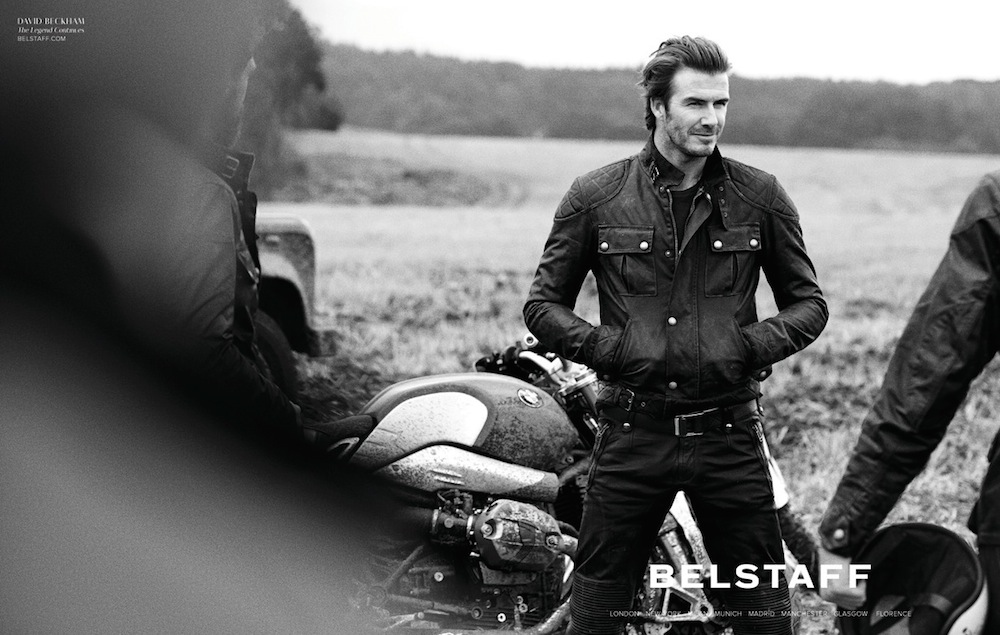 I don't know if you know this about me, but I'm a huge David Beckham fan and one day hope to be as cool as David. The guy always has the perfect haircut, a great body and a killer range of tattoos. Having just gotten my very first tattoo and currently having a particular bad hair day, I feel like I'm a ways away from that level coolness. David just seems to have it all on top of being married to a former Spice Girl.  Something else I am a bit away from achieving. What doesn't David Beckham have? A fashion range maybe? Well not any more. This multi-talented stud has now dipped into fashion design.
Fashion photographer Peter Lindbergh created some sweet black and white images with the new face of Belstaff, the dapper David.  But this time around, David Beckham is showing much more then just his pretty face. Beckham brought his sexy swagger to Belstaff collaborating on an exclusive summer collection. I have to say, this line is right up my alley – rugged and bold with a sophisticated edge. Expanding beyond his basics at H&M, Beckham churned out a range of jackets, jeans and tees for the brand. "About 5 or 6 years ago I was looking for a cool biker jacket," the tattooed soccer star said on the inspiration behind it, "I went into this vintage store and came across this vintage Belstaff jacket. I have worn it ever since." Beckham's collection for Belstaff debuts exclusively at Belstaff.com.