- style -
Dolce & Gabbana's Fall 2015 Boys Keep It In The Family
A family that Dolces together stays together.
01 . 17 . 15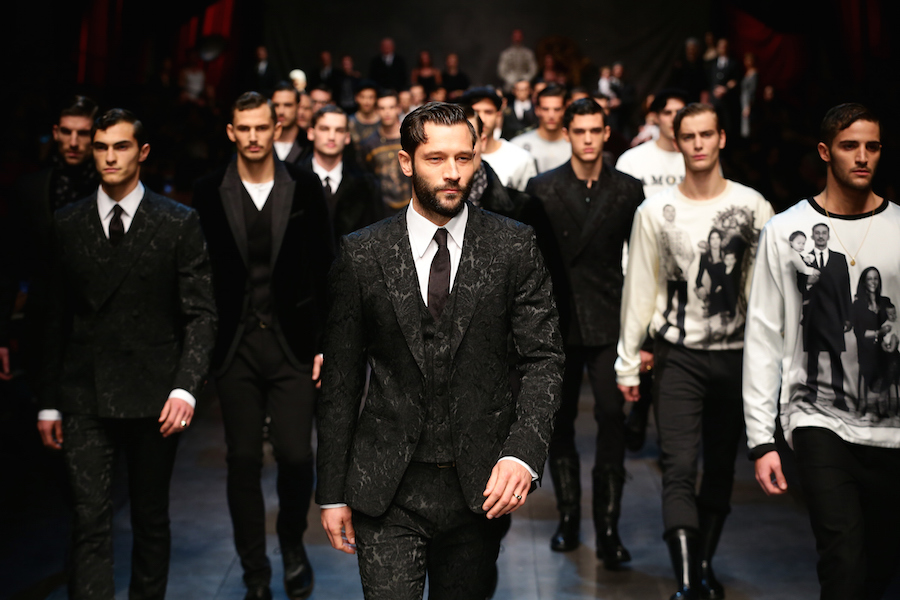 It's good to remember where you come from Dolce & Gabbana's designers reminded us at their Fall 2015 collection.
This season Stefano Gabbana and Domenico Dolce continued their exploration of an idealized masculinity and yet another Sicilian fantasy, family.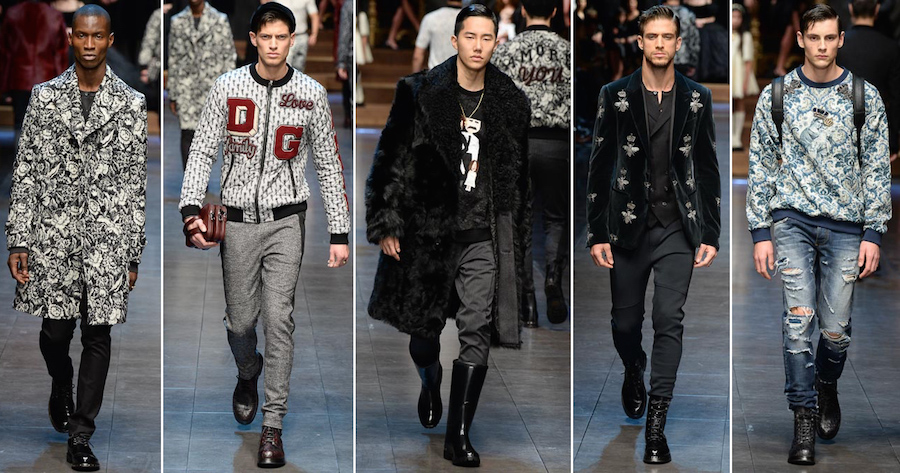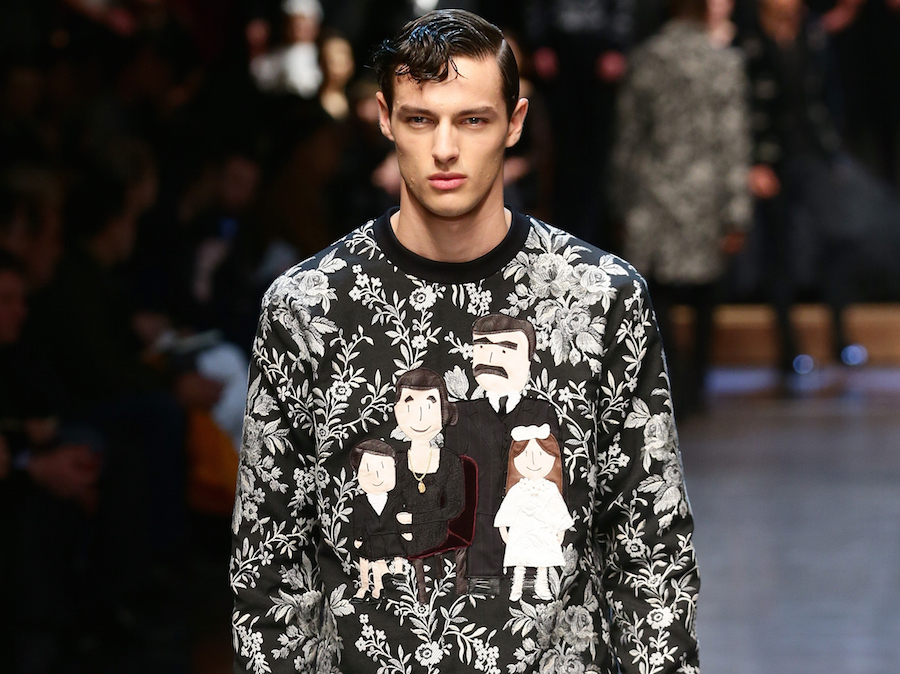 Moving on from the dark medieval notion of fall 2014 and the bullfighting narrative of spring 2015 the family ideal gets the extra special Dolce treatment this season.
The show was an extravagant acknowledgment of the kind of painstaking energy that goes into surviving in a family. The ideas spun out: dark florals, black fur and velvet jackets, soft grey jumpers printed with family portirats; gold bejeweled shoes and suits.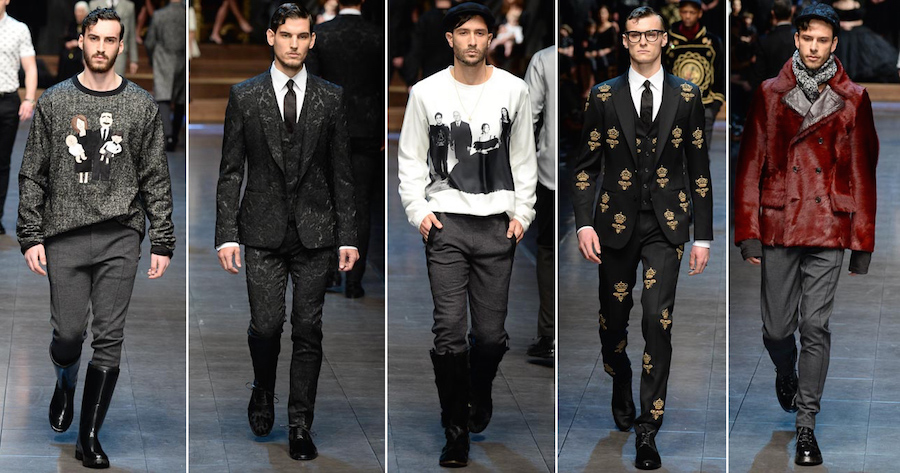 But of course there are those fleeting moments of total love and happiness that steams from a family's bond which came in the form of gorgeously pretty clothes, delightfully elaborate brocade blazers, graphic cartoon portraits sewn onto floral tops and bombers plastered with the word "Amore" and backpacks with "Love Family."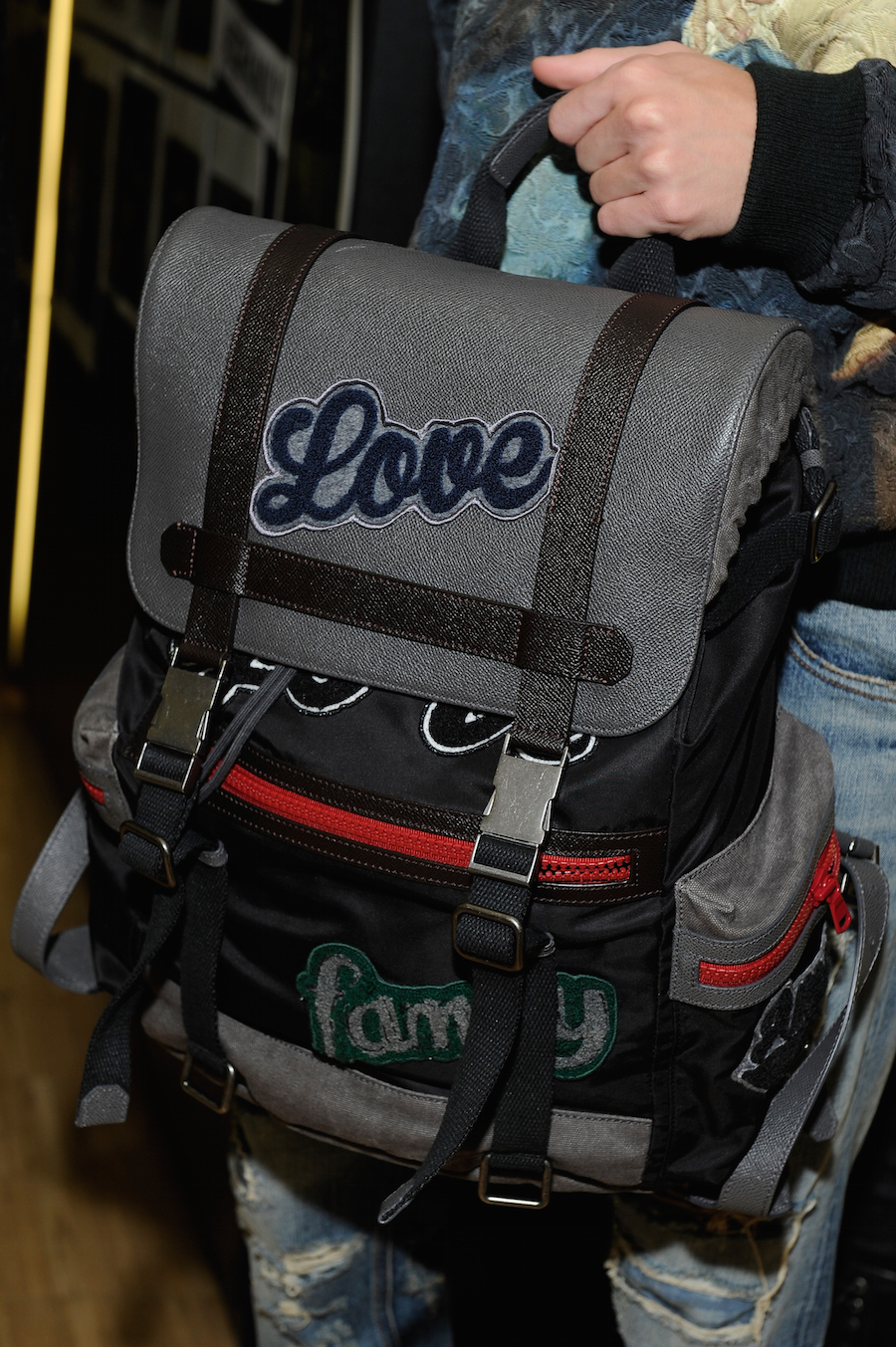 The designers are also staying with a straight-and-narrow of all the clothes they've established as house standards. Men flock to them time and again for the strong, impeccably tailored suits they sell every season, and there they were, represented in gabardine or lace and perfectly soft velvets.
Think that grown-up party you never knew what to wear to. Or maybe nest years family reunion.