- style -
How To: Dress For False Spring
Stop, drop and layer up.
04 . 24 . 15
How do you get dressed for false spring? It's something like getting outfitted for fall minus the excitement of a pumpkin spice latte.
In A Movable Feast Hemmingway said, "When spring came, even the false spring, there were no problems except where to be happiest. The only thing that could spoil a day was people and if you could keep from making engagements, each day had no limits. People are always the limiters of happiness except for the very few that were as good as spring itself."
On the topic of spring happiness, there are two conclusive ideas of thought heralded by (1) avoiding the unflinching naysayers or (2) Mother natures bipolarity.
While I believe negative people truly are the limiters of happiness, in the month of April the only thing that can restrict joy more then naysayers is the weather.  According to AccuWeather the temperatures will dance dangerously close to freezing tonight.
So what the fuck do we wear? I went for a light wight knit by Acne Studios and topped off the look with a pale pink DKNY coat because I'm never not trying to look like Pharrell.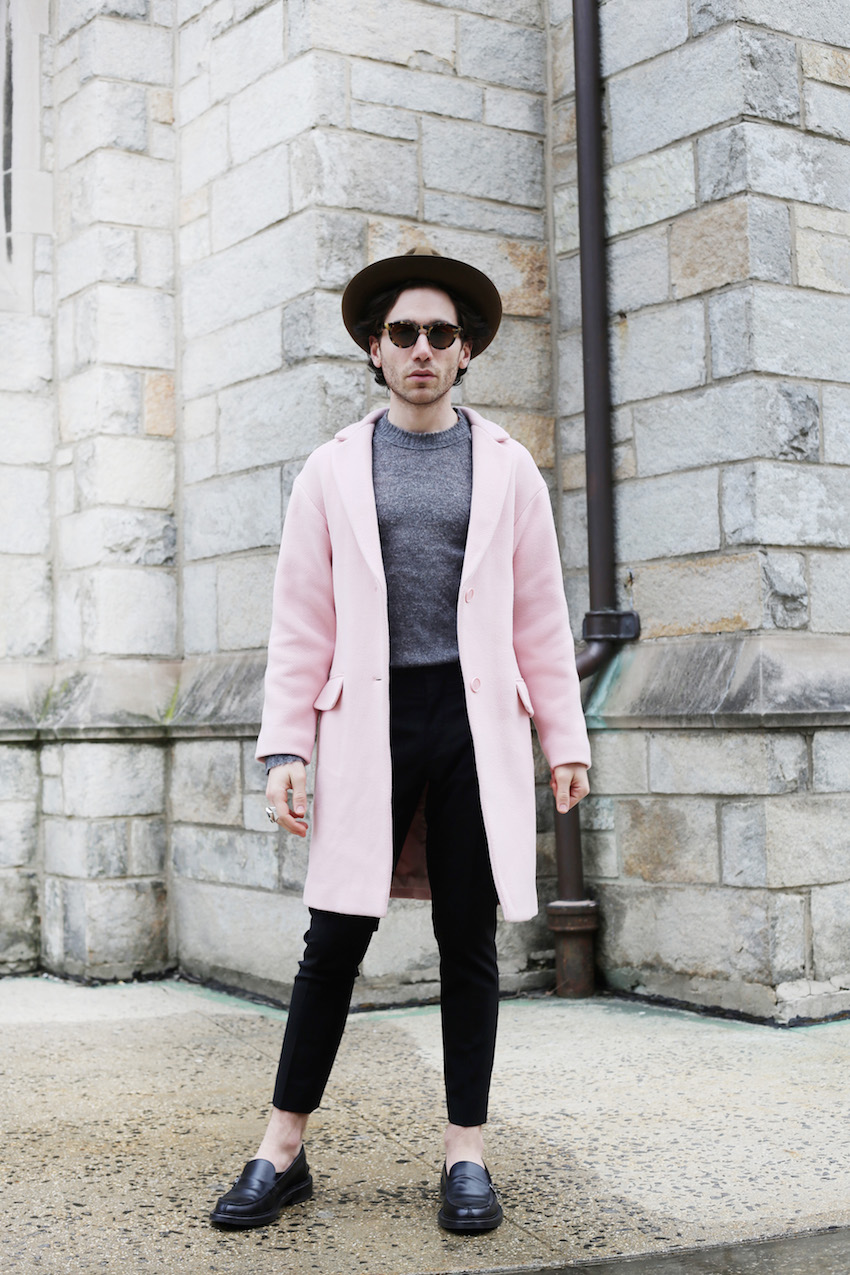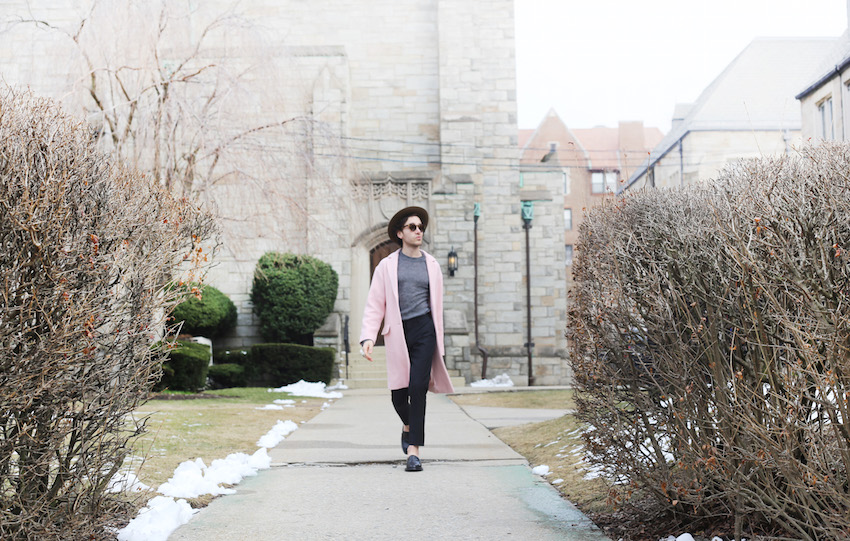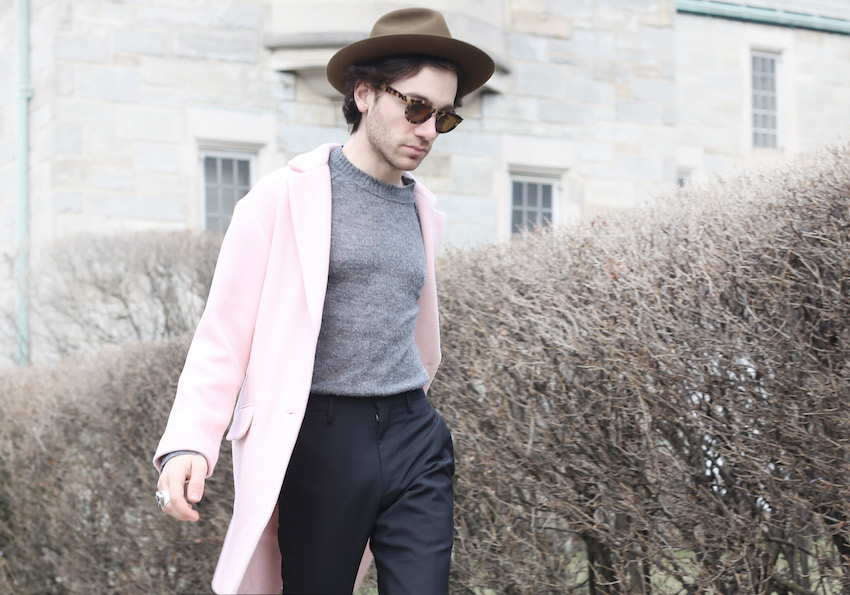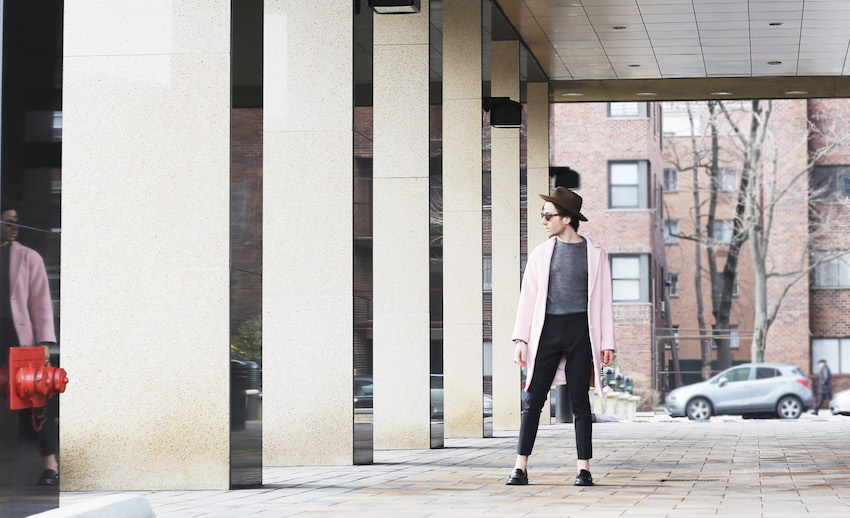 (Coat: DKNY/ Knit: Acne Studios/ Pants: Versace/ Shoes: Acne Studios/ Hat: Worth & Worth/ Sunglasses: Ralph Lauren) 
– YOU MAY ALSO LIKE –
GAY COUPLE SIGNS TO MODELING AGENCY AND JADEN SMITH IN A DRESS (PLUS MORE DRUNK NEWS)
TRYING THE PHARRELL LOOK: A PINK COAT