- style -
Duckie Brown Creates Thirties-Inspired Normcore For Spring 2015 Boys
Four words – blue glitter bucket hat.
09 . 05 . 14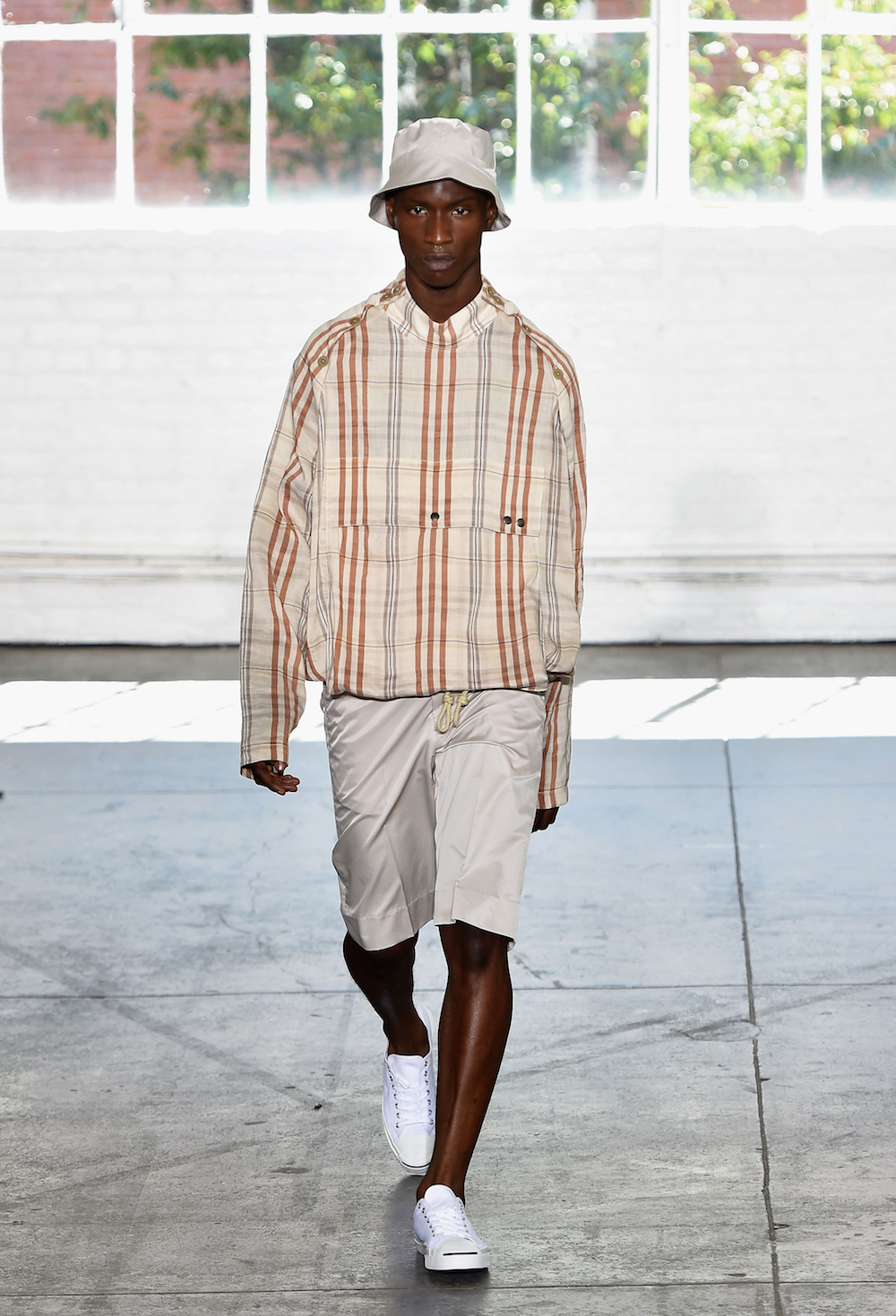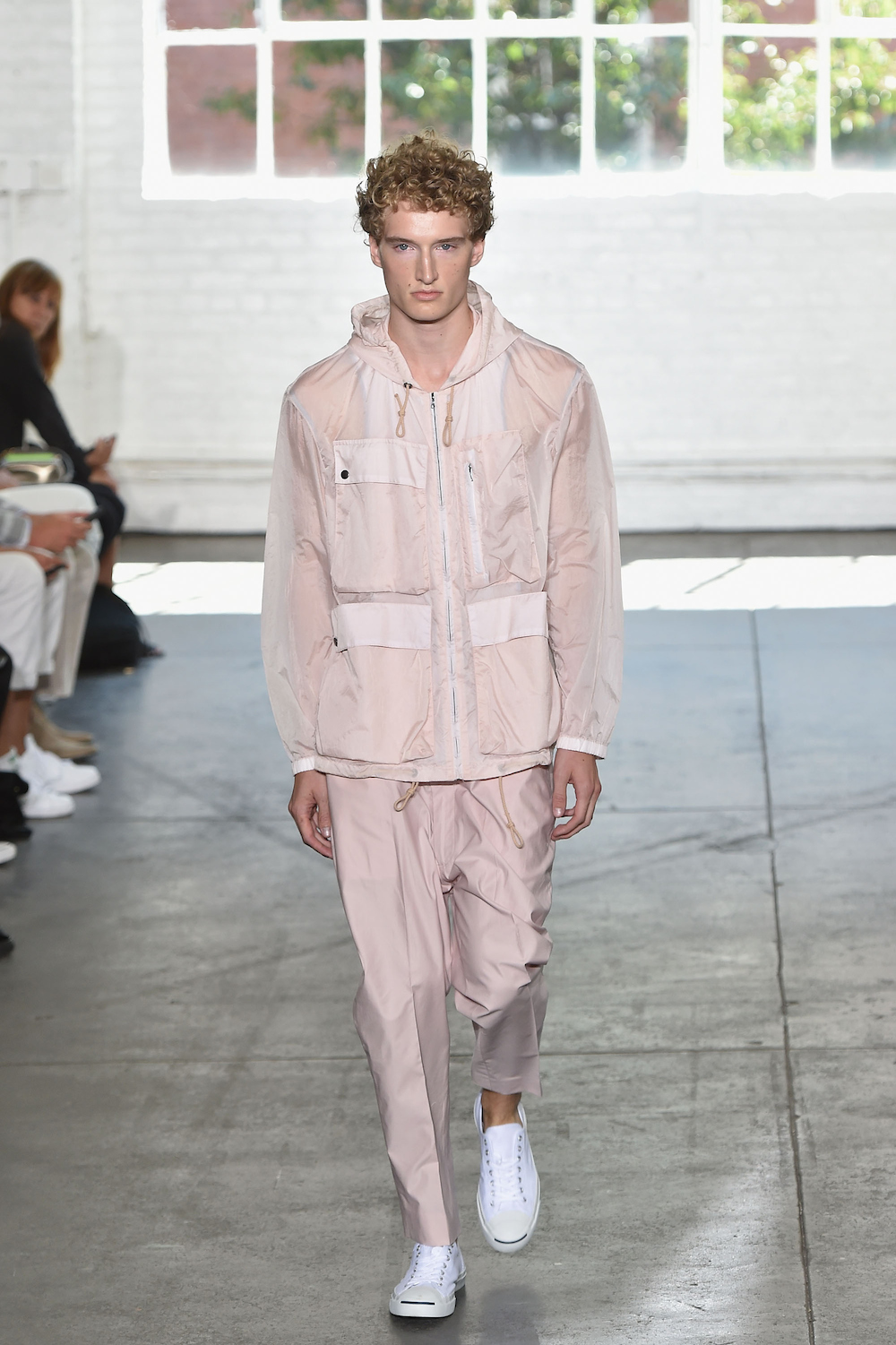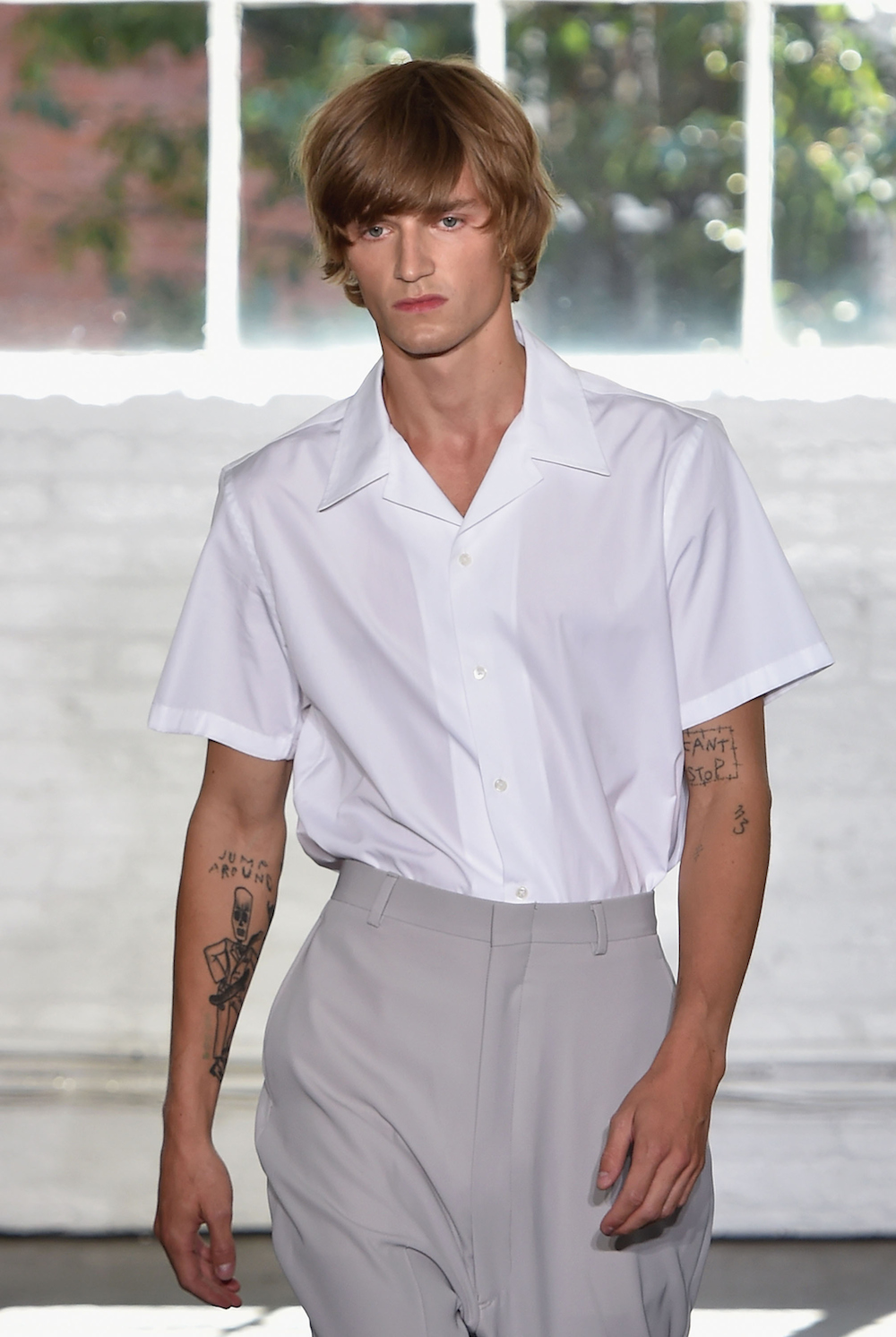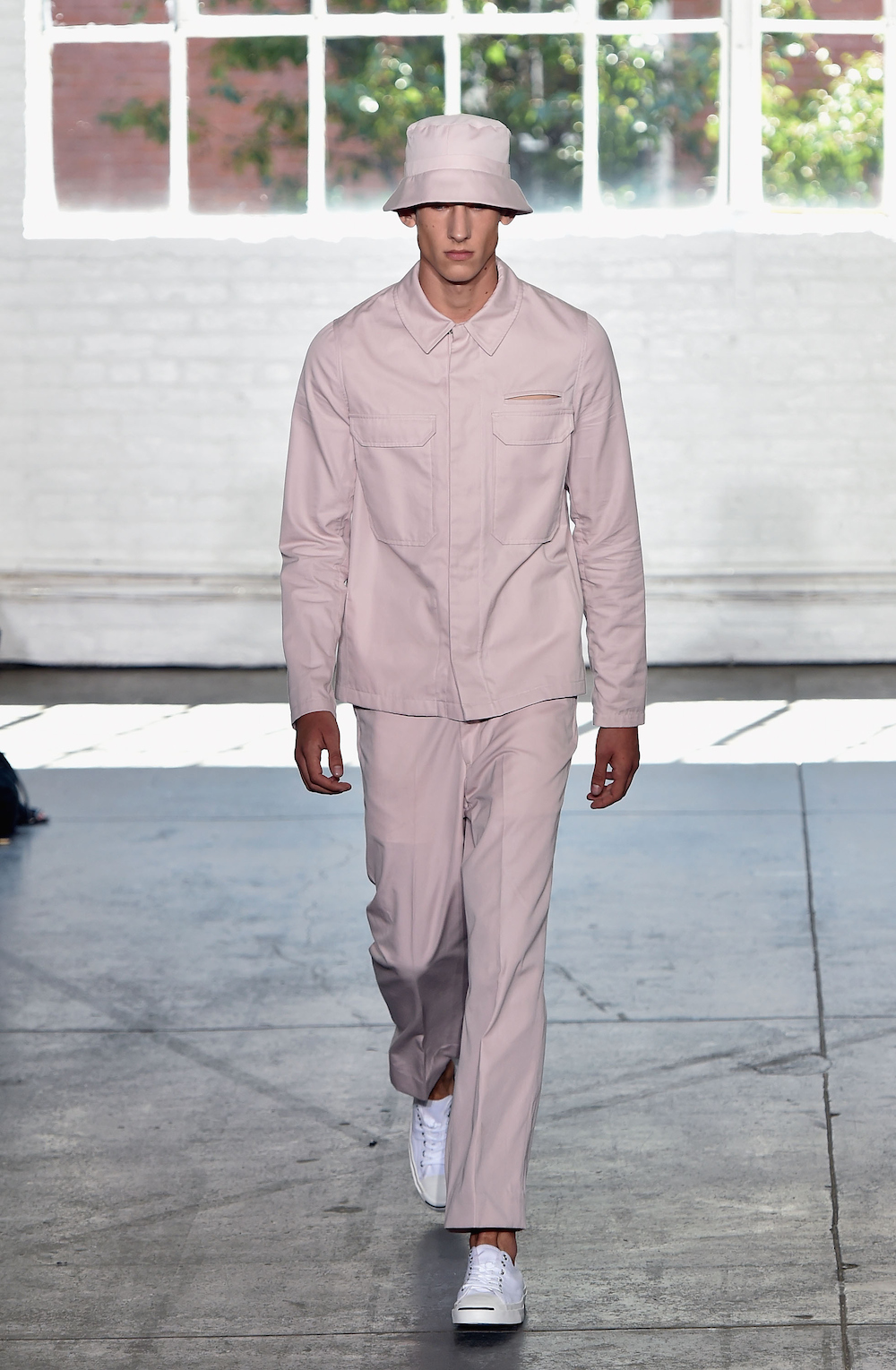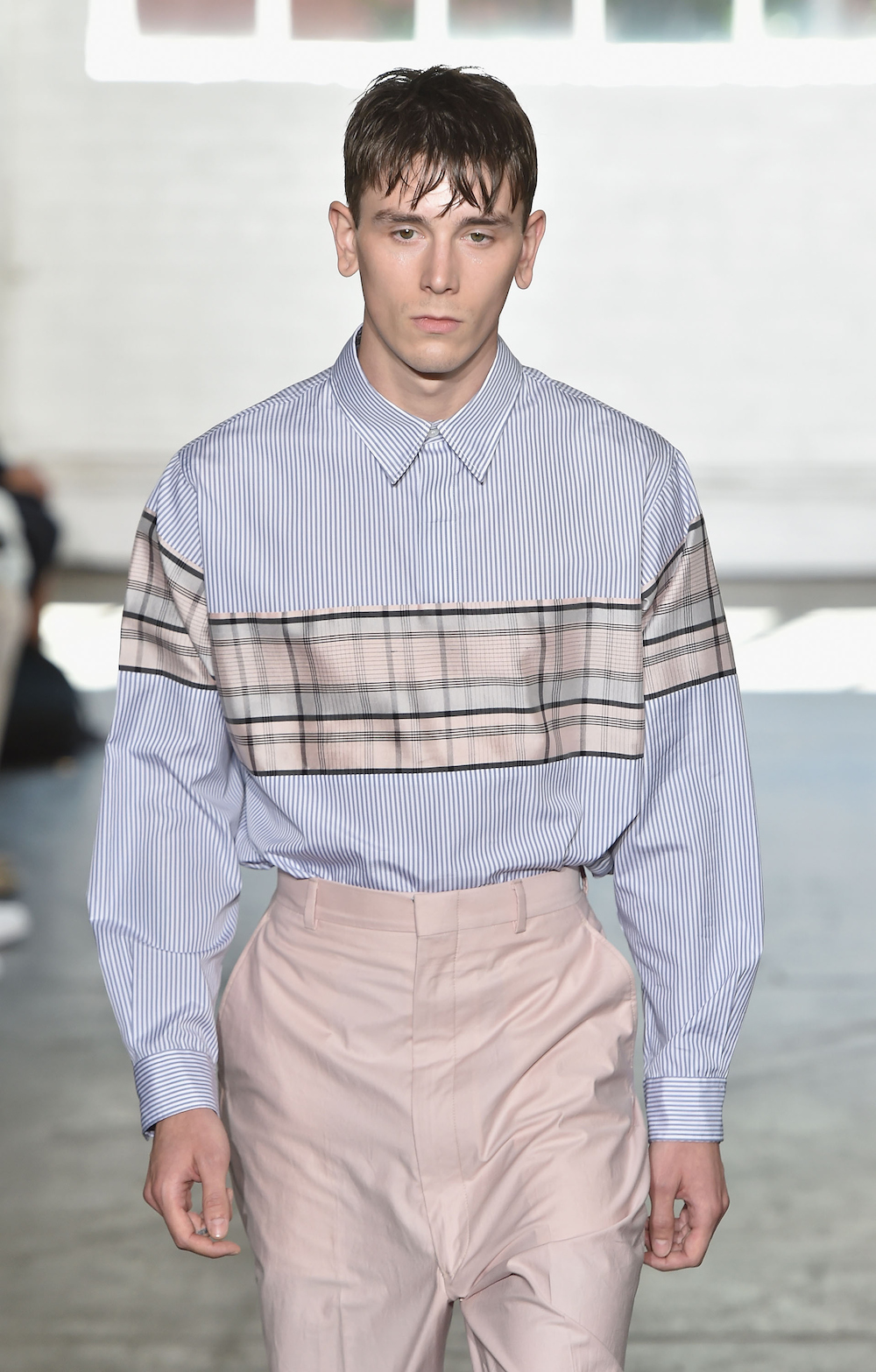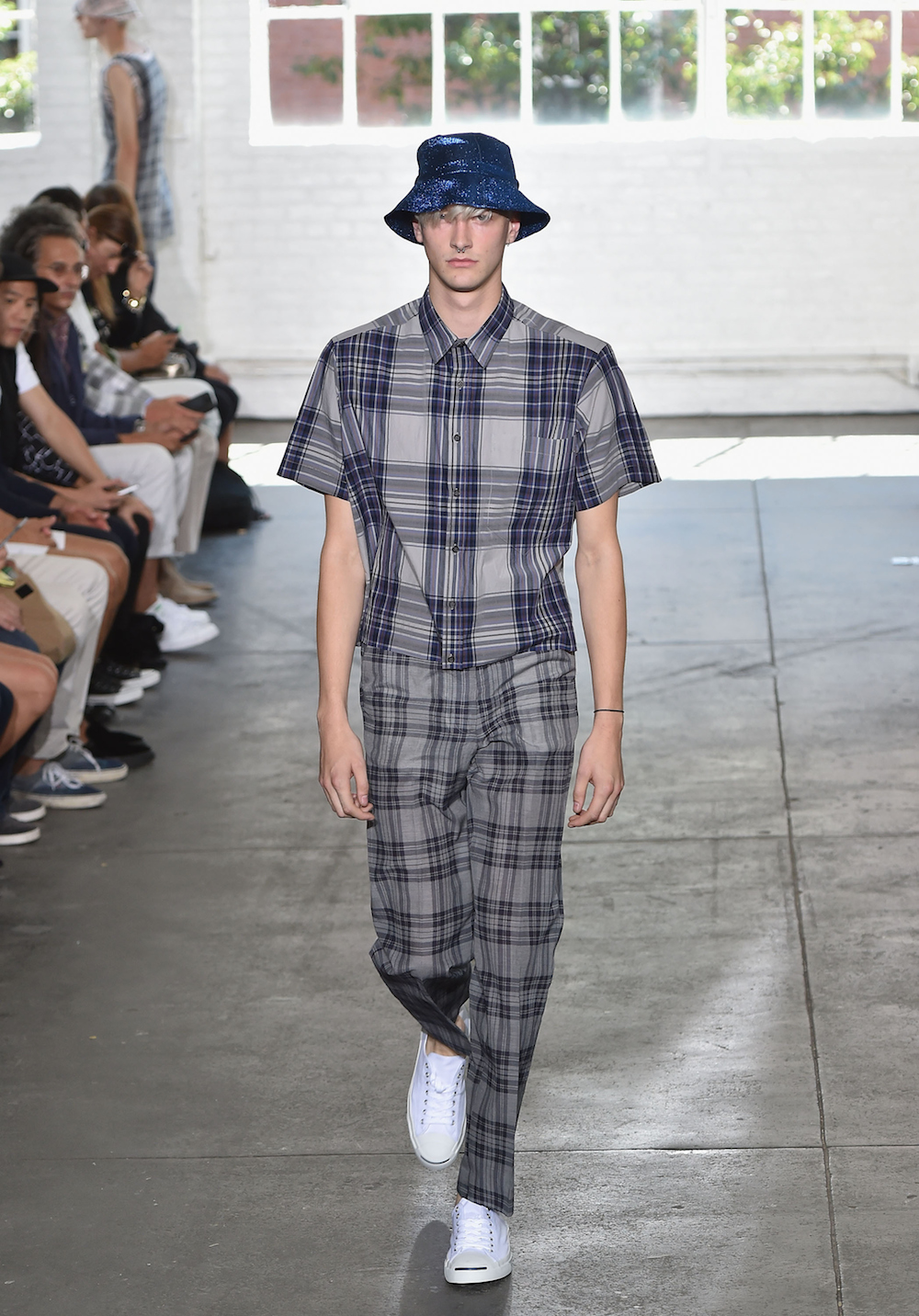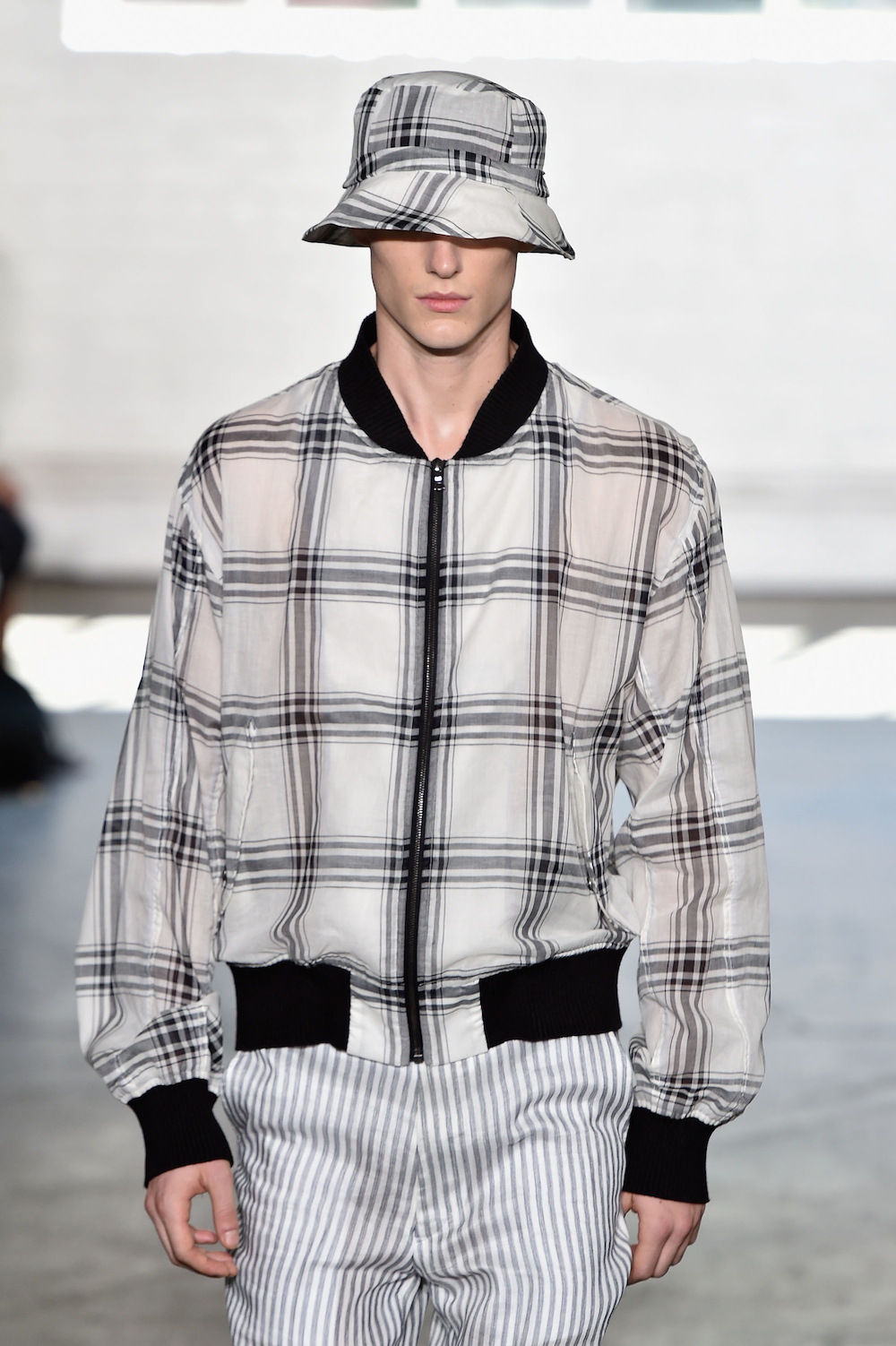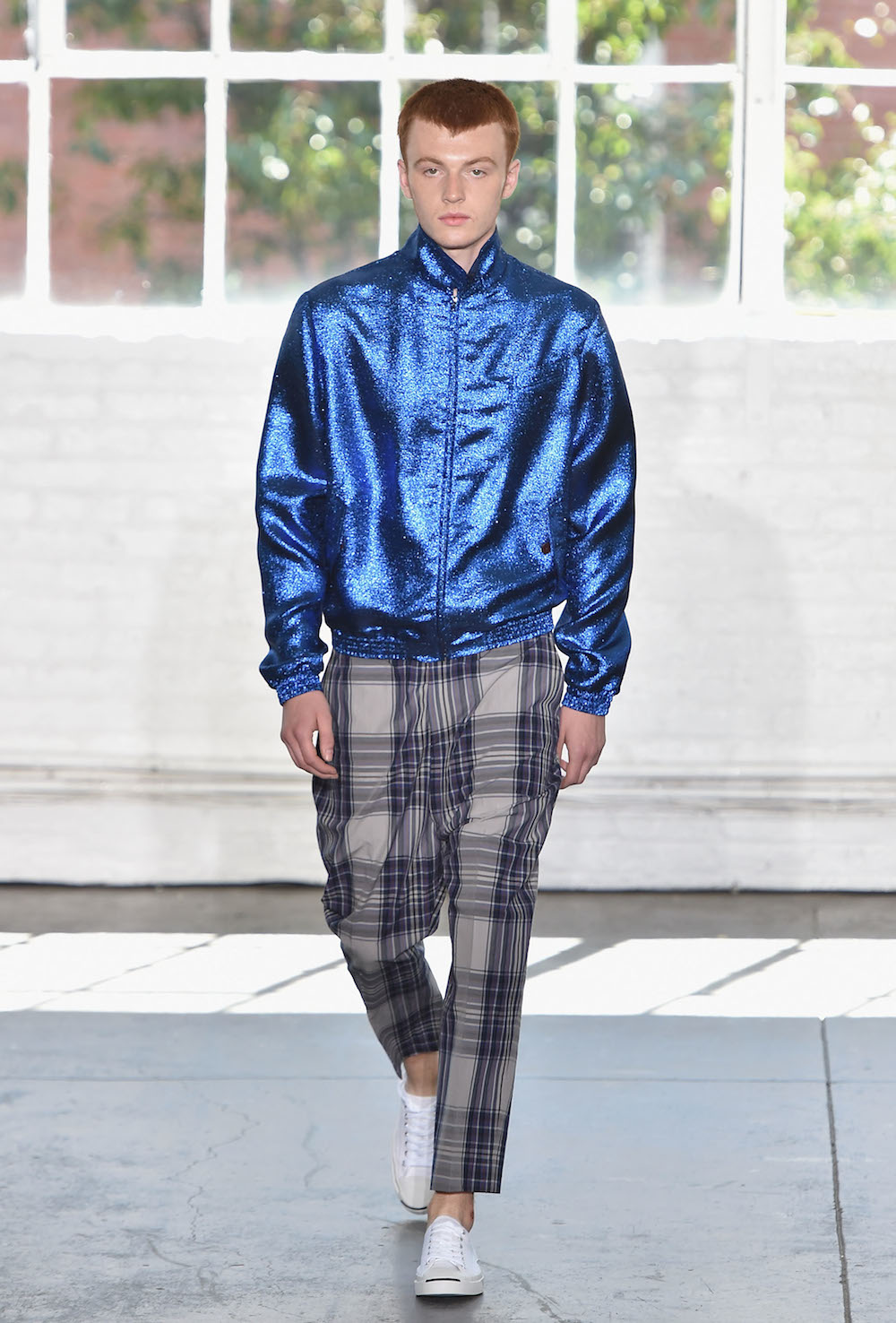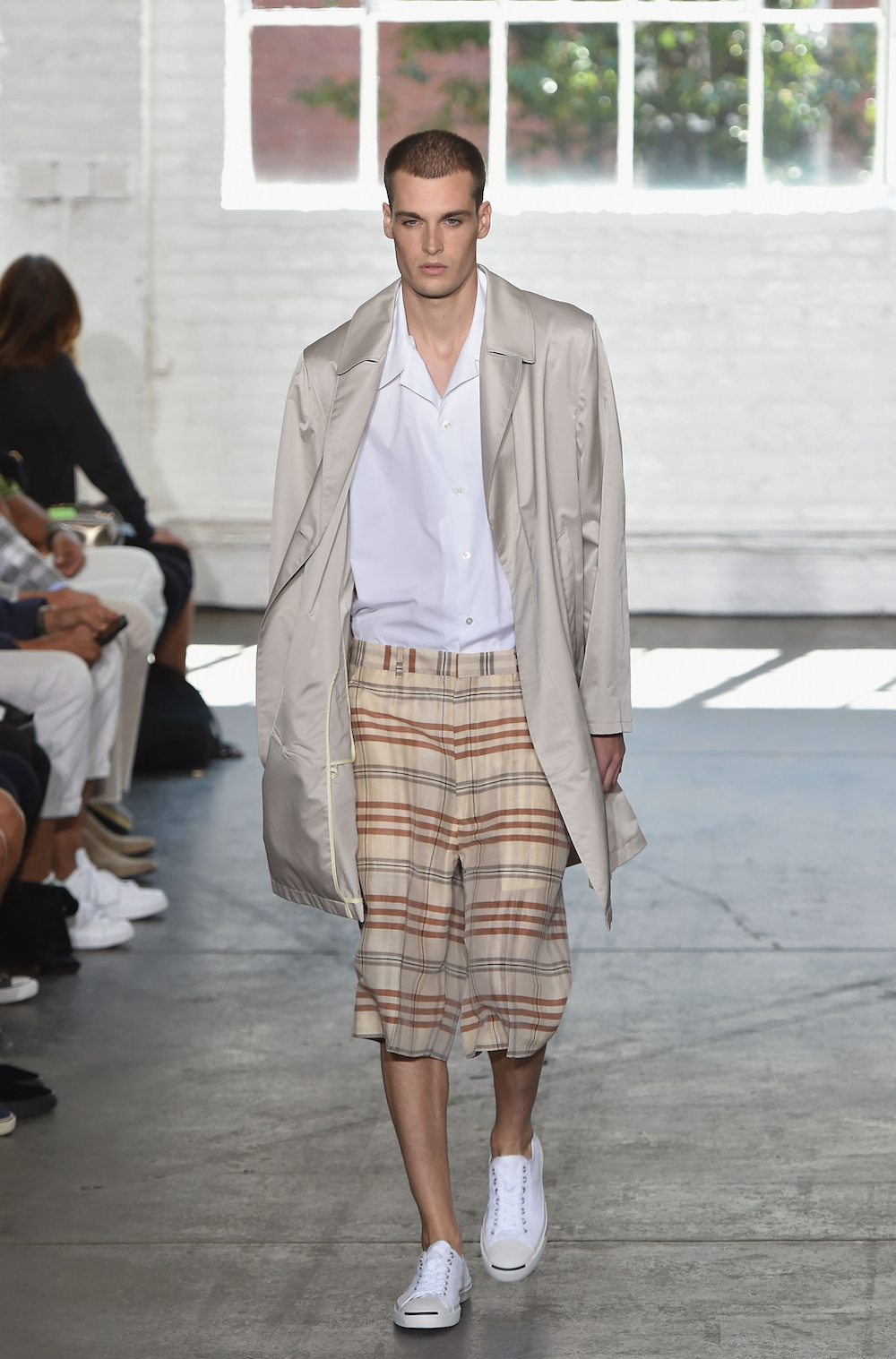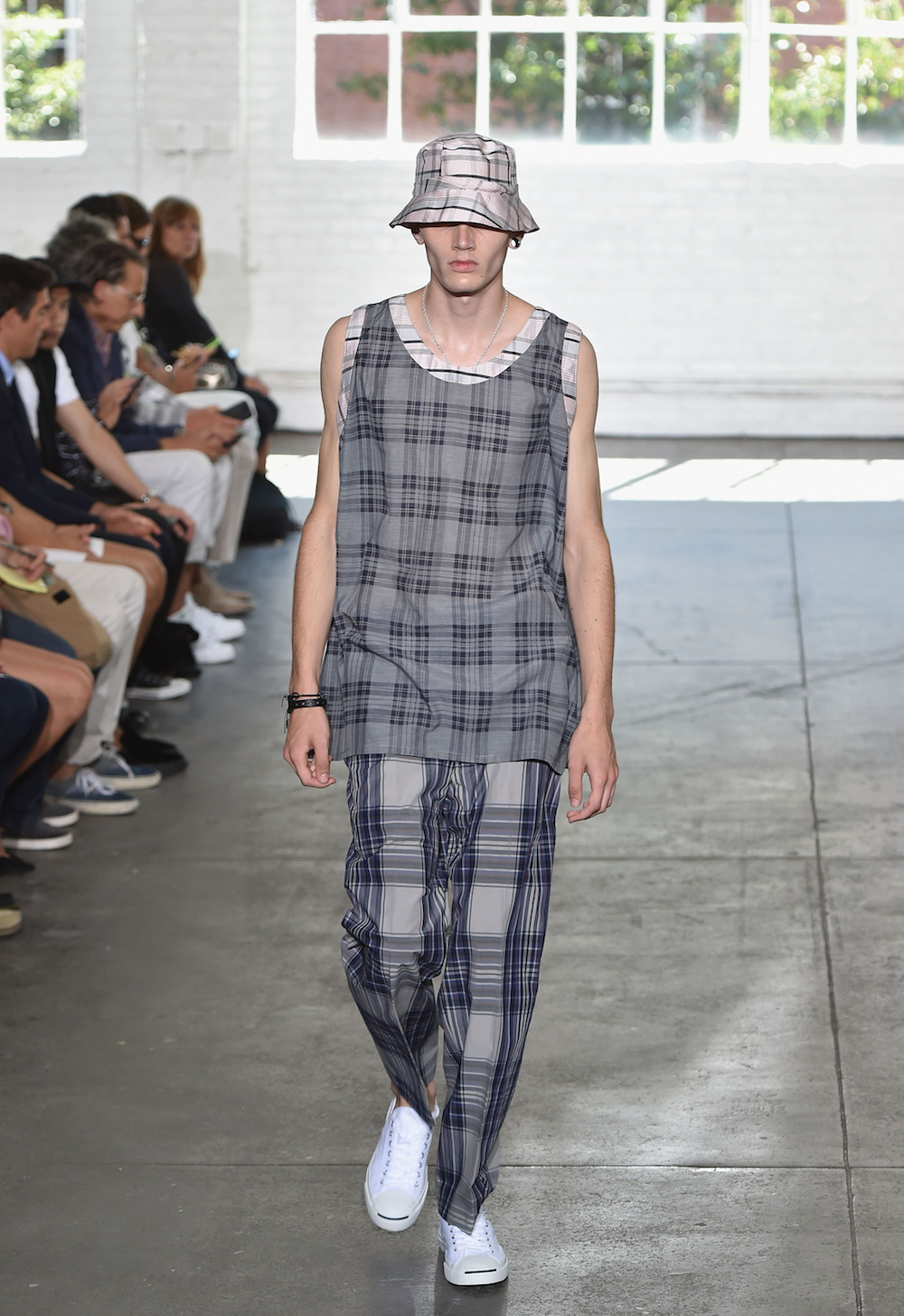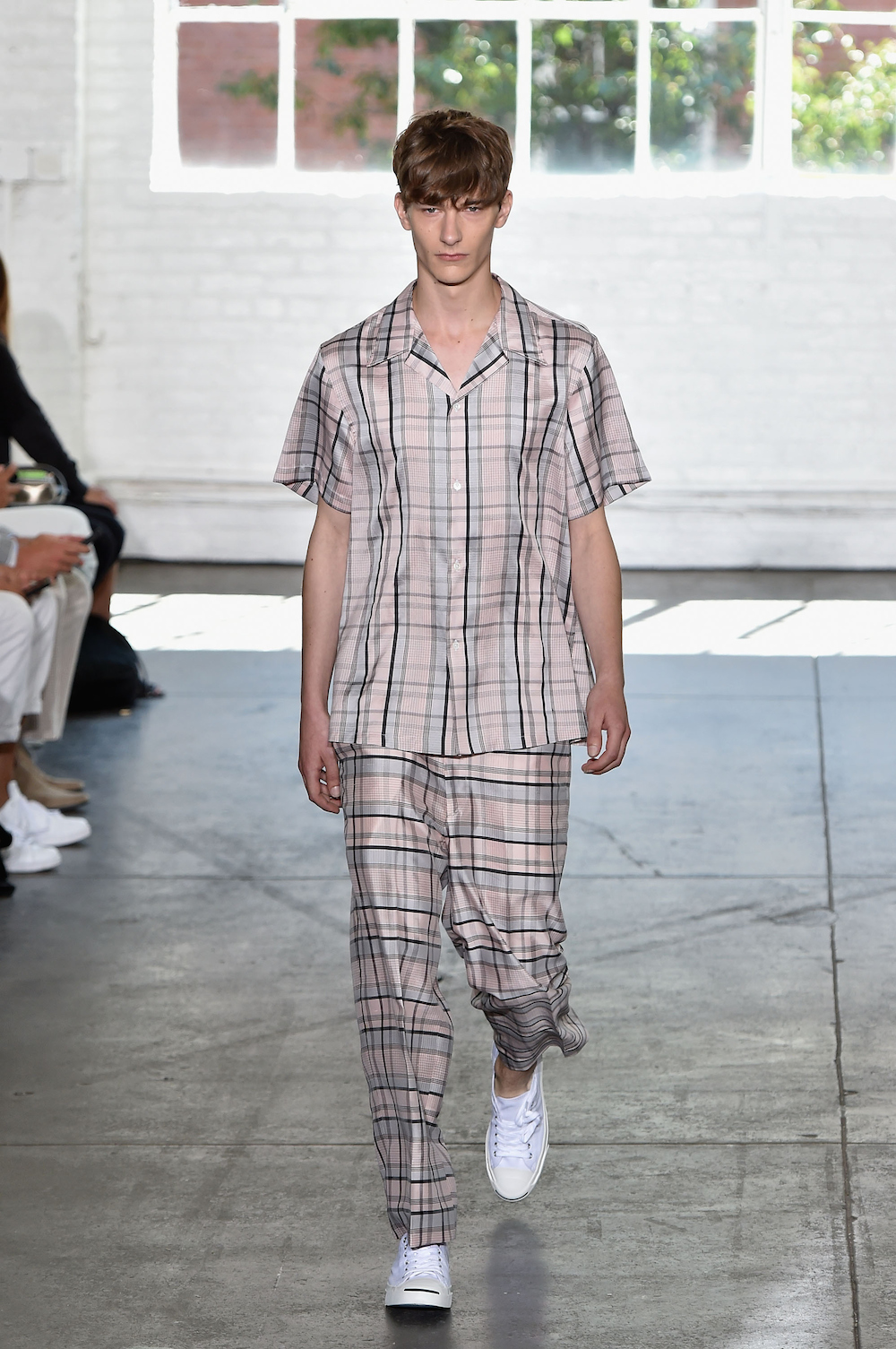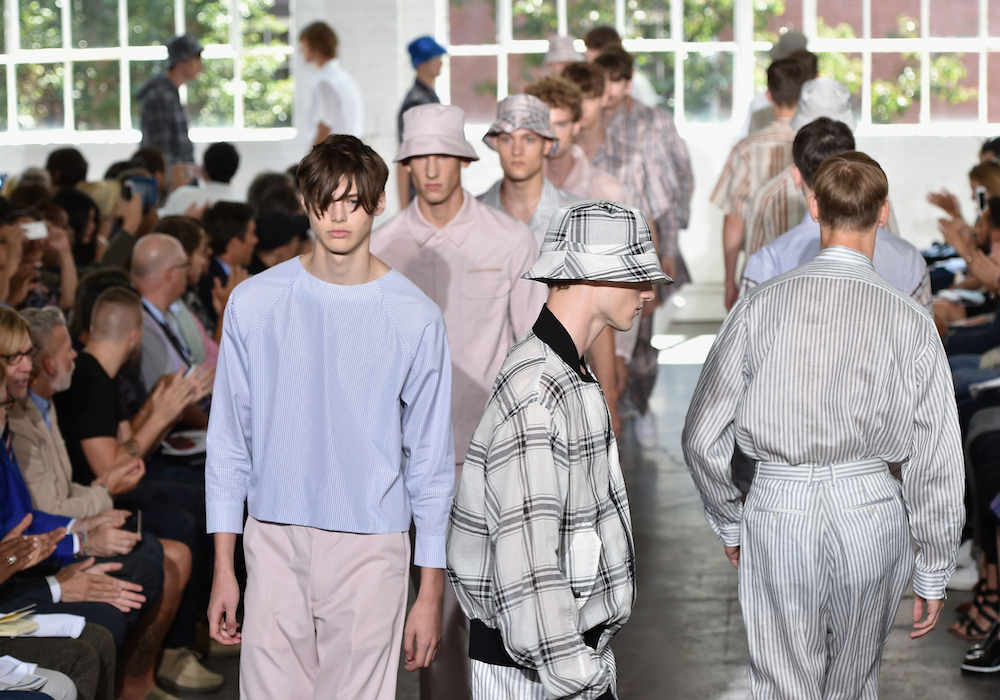 After a decade-plus designing menswear, Daniel Silver and Steven Cox's classic-with-a-quirk tailored looks and separates are as fresh as ever.
A Thirties- and Fifties-inspired lineup infused with modern silhouettes took to the runway at Duckie Brown's Spring/ Summer 2015 lineup. Playful proportions were on tap as high-waisted striped pants had the brand's signature drop-crotch, that I personally love, and the bowling shirts were oversized and billowing. A check bomber and pink utility jacket continued the play. A cobalt blue glitter Harrington jacket was quite the stand out along with a bucket hat in the same material. There was a certain romance that existed to me about the collection  — and a bit of an eeriness. It's like the Rapture came, went and left and a new elegant man was formed along with a new masculine ideal. And this man isn't afford of a drop crotch pant.
COLORS: