- style -
Duckie Brown Men's Fall 2015 Collection: Real Men Wear Chiffon
And kimono-inspired shirts.
02 . 12 . 15
A white flowy chiffon shirt paired with voluminous four-pleat pants and white sneakers was one more nod androgyny at the Duckie Brown Fall 2015 show.
With gender-bending DNA trending in collections around the world, Duckie Brown returned to its androgynous routs for Fall 2015. After all, the duo has been doing it for years.
Last season designers Steven Cox and Daniel Silver created a bold, heavy look with a thirties normcore vibe. This time around the look was fluid – much like the new respect for the detachment of labeling gender with clothing. For fall the duo sought inspiration in something all of us New Yorkers can sympathize with – intense frustration with the long, cold New York winters.
The chic vibe continued throughout the collection with powdery pink topcoats, a burgundy chiffon blouse, kimono-inspired shirts and silk trousers.
So for those of you who are still hesitant about a gender neutral look, mind your own business, lace up your 'cherkiefs, sound the alarm and know once and for all, next winter gender will get hazy.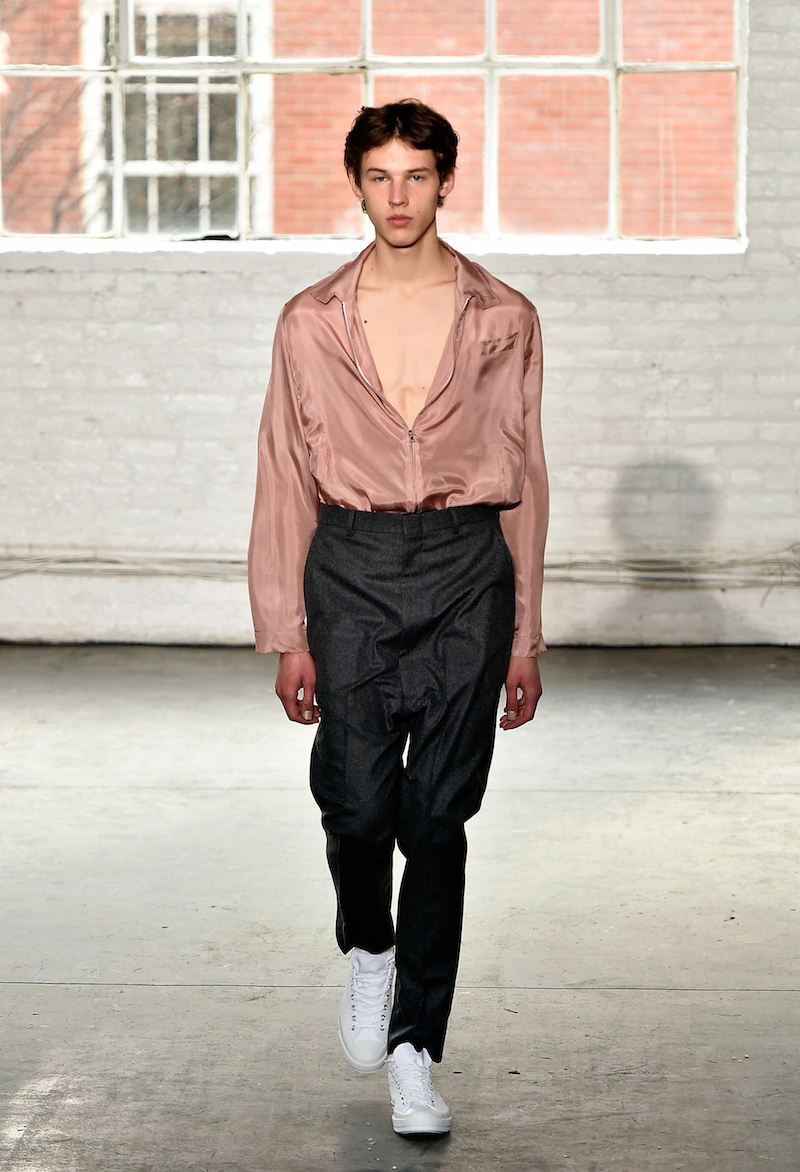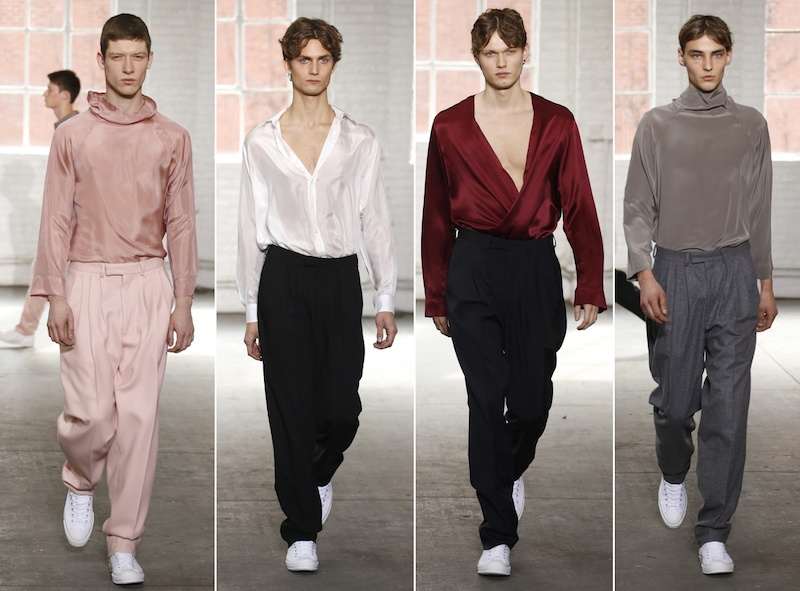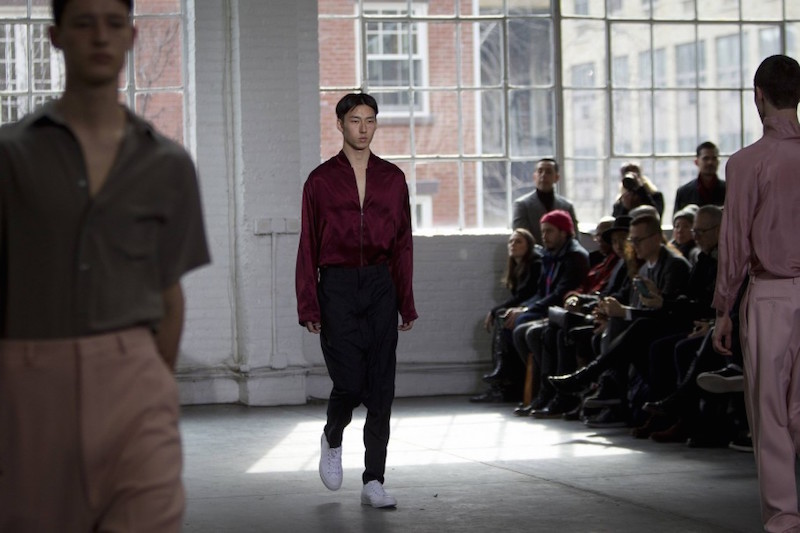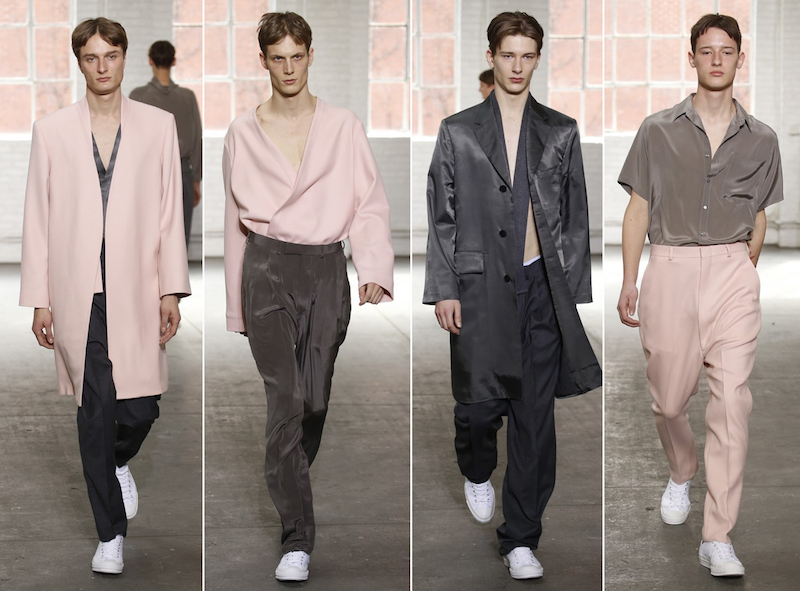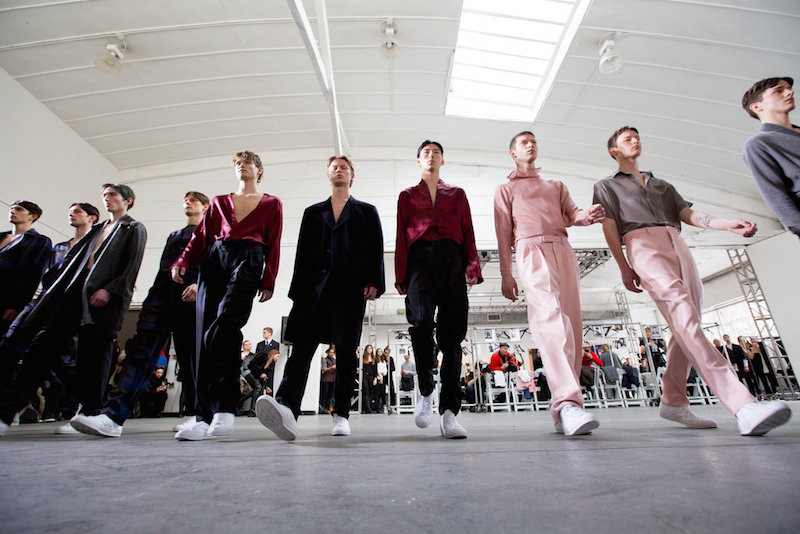 – YOU MAY ALSO LIKE –
I BE ON MY SUIT AND HAT AT NEW YORK FASHION WEEK
THE BOHEMIAN MARINER HITS NEW YORK MEN'S DAY