- style -
Unseasonably Proper: Fall Menswear (And A Hat)
Hey leather jackets, it's been real.
11 . 10 . 14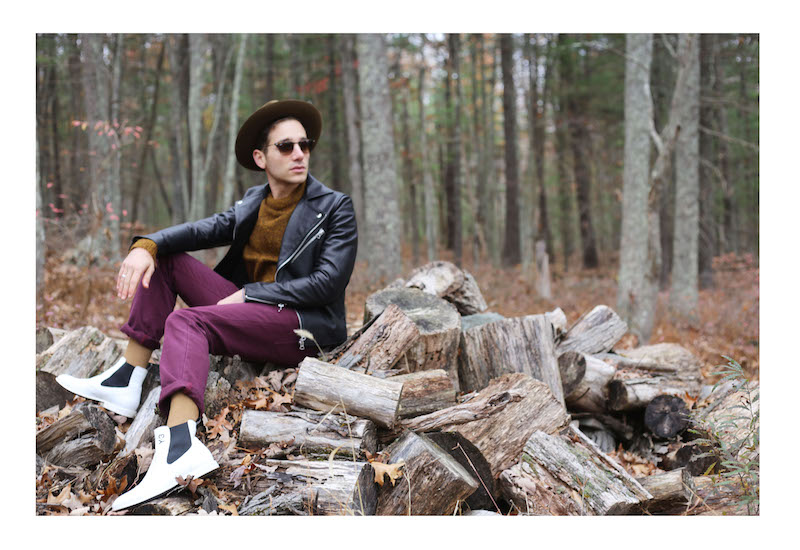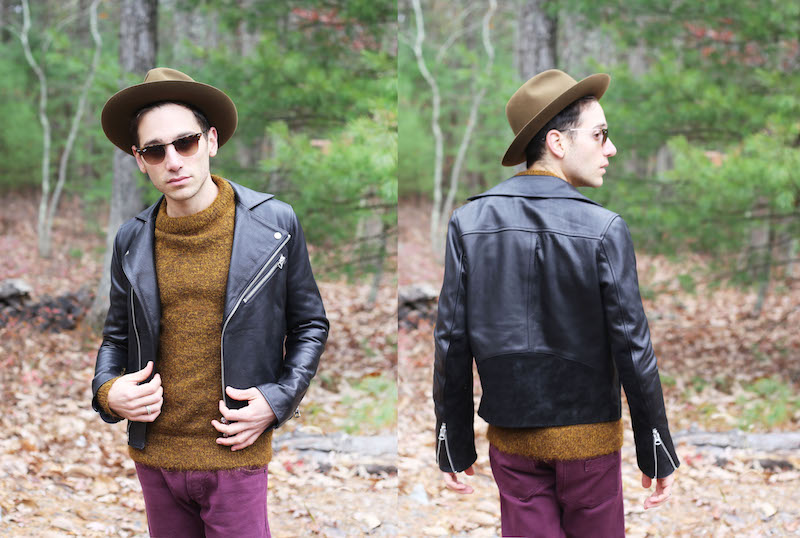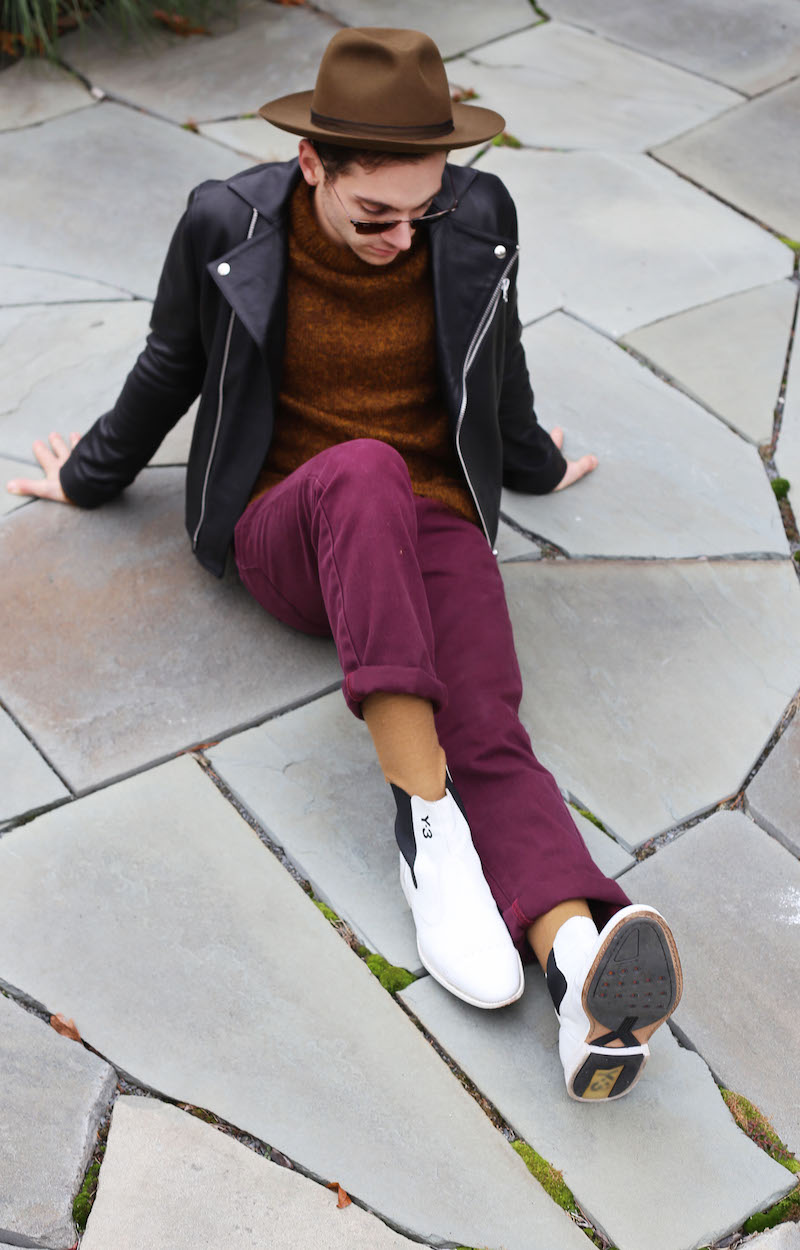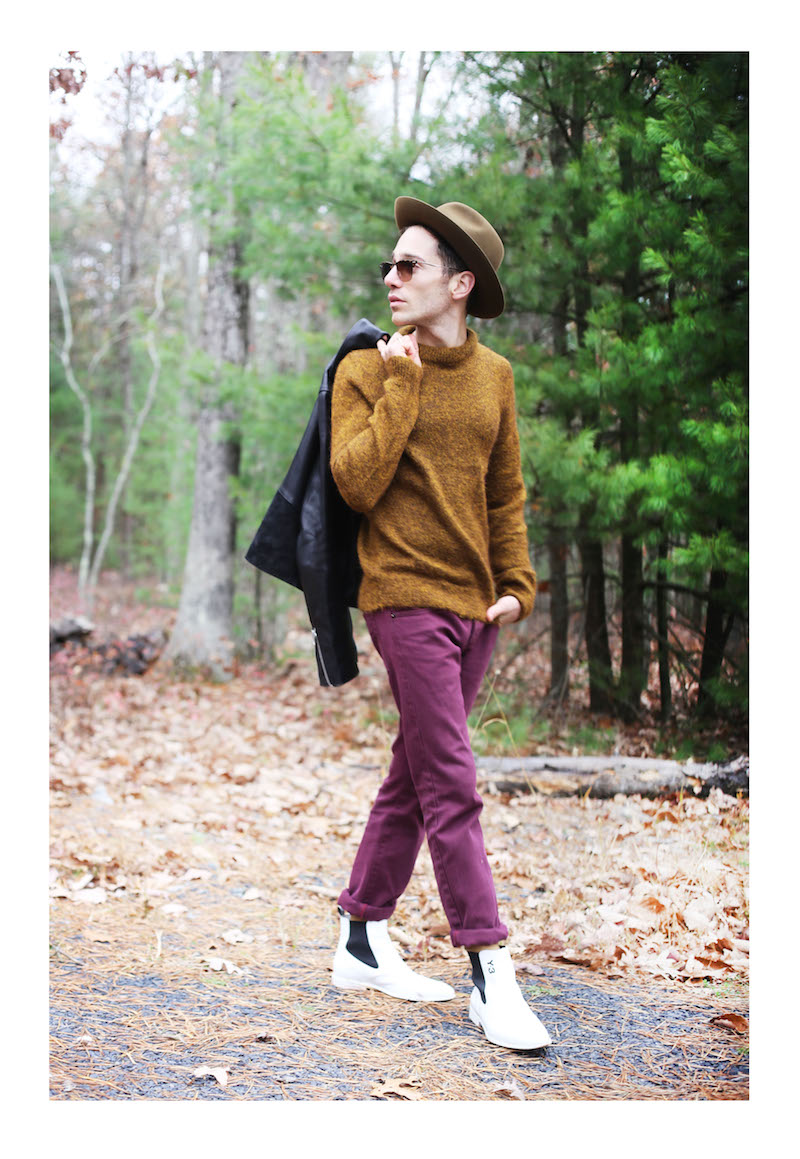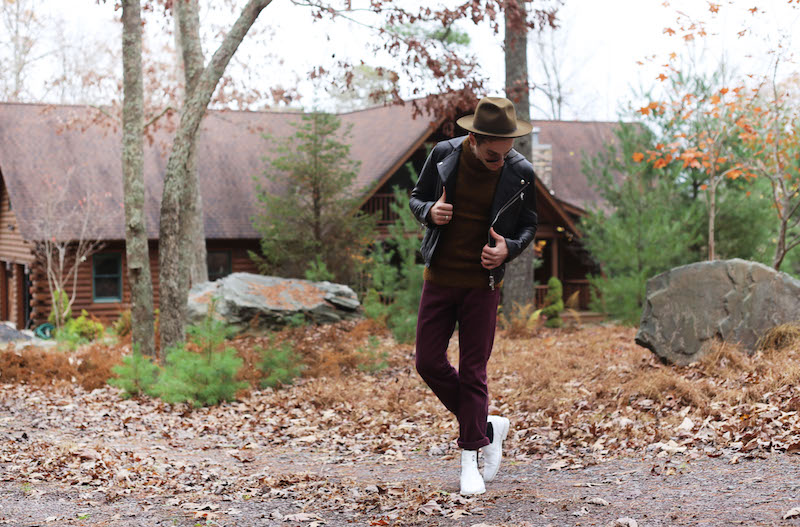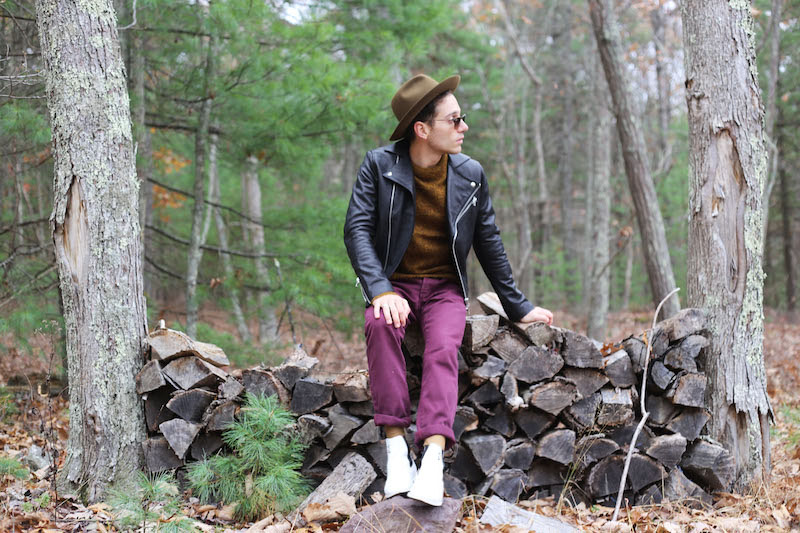 (Jacket & Knit: Acne Studios/ Pants: Reiss/ Socks: Calvin Klein Collection/ Shoes: Y3/ Sunglasses: Ray Ban: Hat: Worth & Worth)
Fall Menswear
During the month of November I find myself entangled in a particular snafu (that I typically blame on the weather) wondering: what should I wear?  Fall is a time that promises the best in fashion play – style resolutions, layering, tweed, turtlenecks, oversized scarves, leather, the list goes on for days. But after the month of October fall menswear fashion play looses its luster.
In November, when the weather starts to show what lies ahead (you remember, petrifying Arctic blasts) my focus shifts to a dismal winter-fostered mentality. You know, walking around while cloaking your body with down duvets, thick rubber shoes and a dismal deluge of black overcoats. Because when it's 23 degrees outside I can't be held accountable for desperately wanting someone to bring a fuzzy, textured blanket to wearable life. Right?
BUT icicles and wearable throws aside, this week looks like our final daytime experience with 60 something degrees until 2015. So I am celebrating this with my last, truly fall look of the season, because after this it's parkas and duvets for me.
Let's start with the hat. In terms of spotting a consecutive look during fashion week they say three's a trend, four's a party and anything more then that it a manipulated cult that will be seen on every mannequin and on the homepage of all online shops. Maybe you've noticed that for the first time in a truly long time, men are wearing hats again.
A constant battle in my life is getting my head to work perfectly with a hat. How is it that what was once a concrete friendship between head and structured material becomes, after just one fitting, a sagging, bulging annulment of love? However, Worth & Worth changed my mind, because this hat that was customized for me and therefore is nothing short of personalized perfection.
Now onto my leather biker Acne Studios jacket. This is an item that taunts me all winter with its antagonizing effortless cool. It would be the answer to so many wintery looks as it was for fall menswear. However, winter in NYC doesn't allow for such an answer.
So I am taking full advantage of this jacket now and pairing it with this amber knit, burgundy trousers and white Chelsea boots.