- style -
Experimenting With Plastic
A synthetic material that makes all the difference.
06 . 04 . 14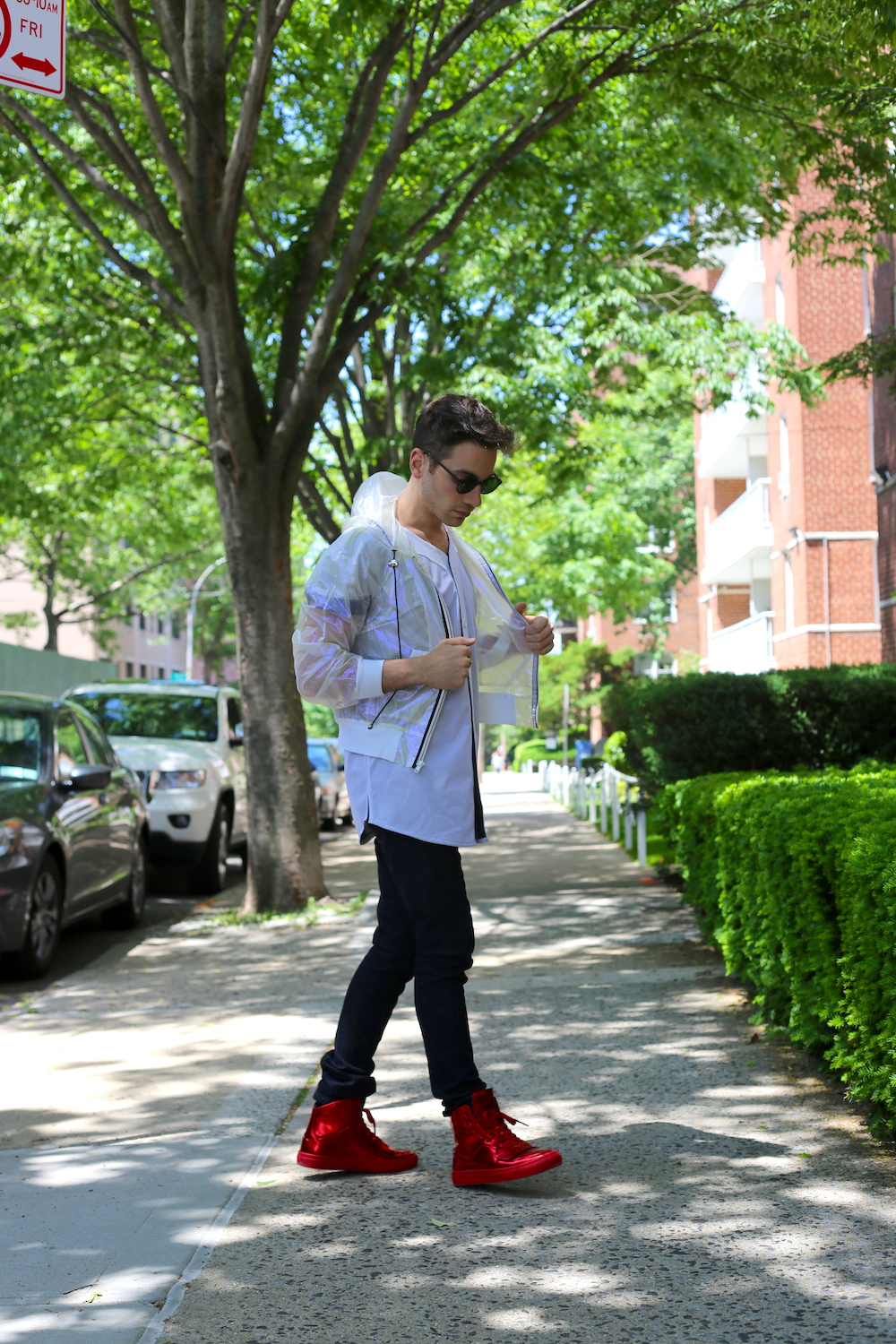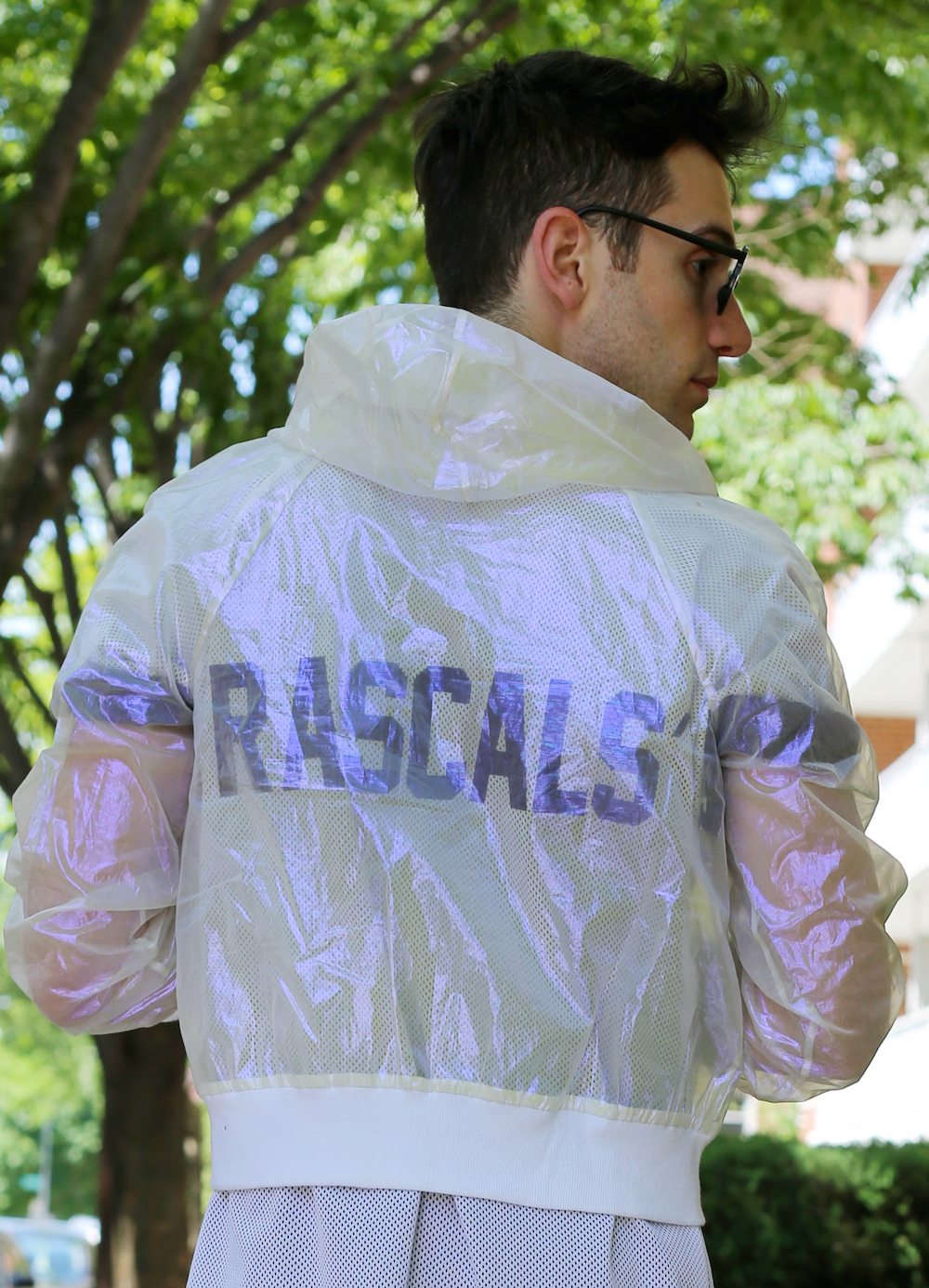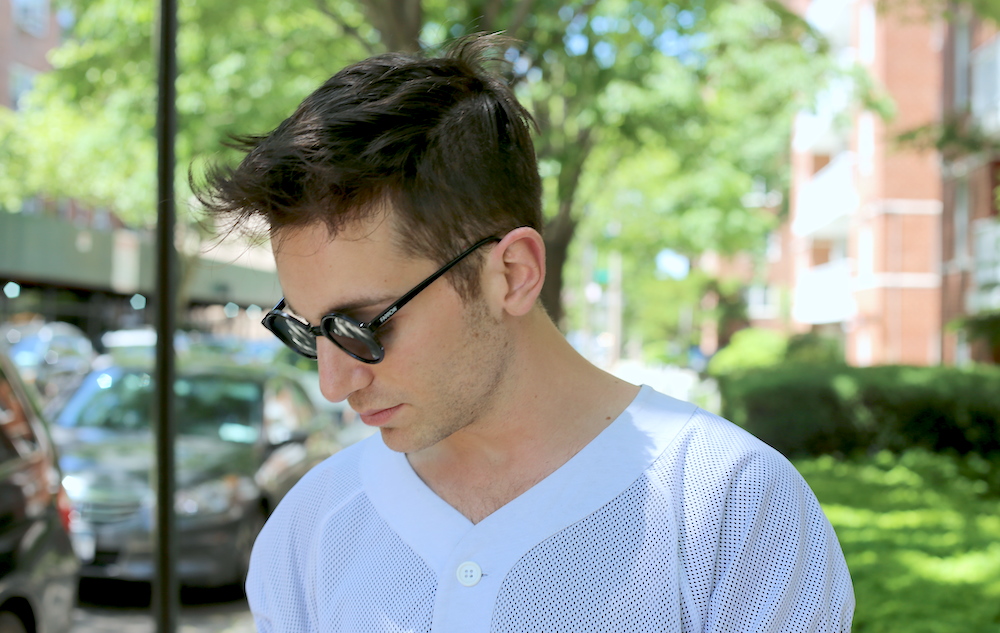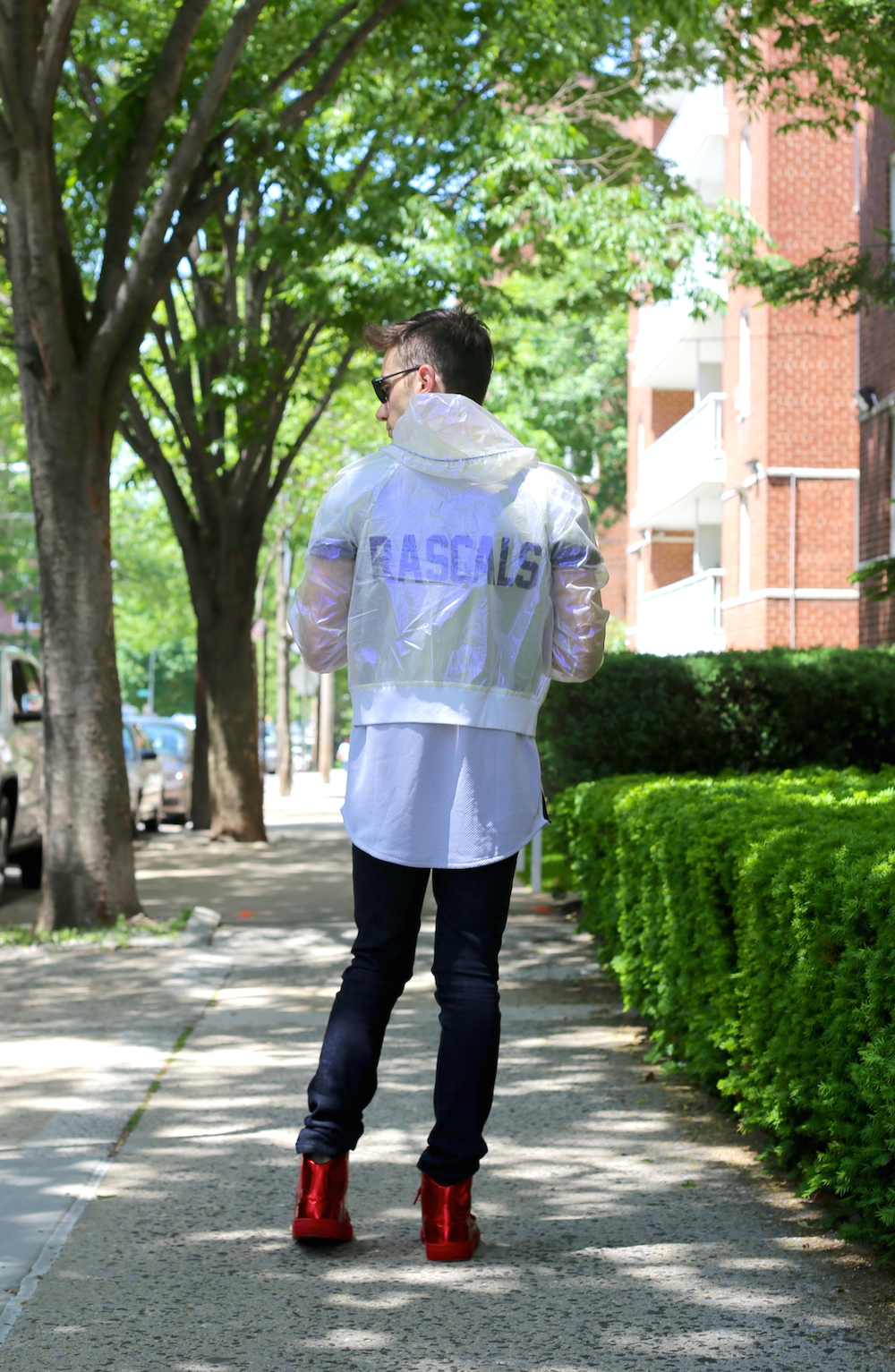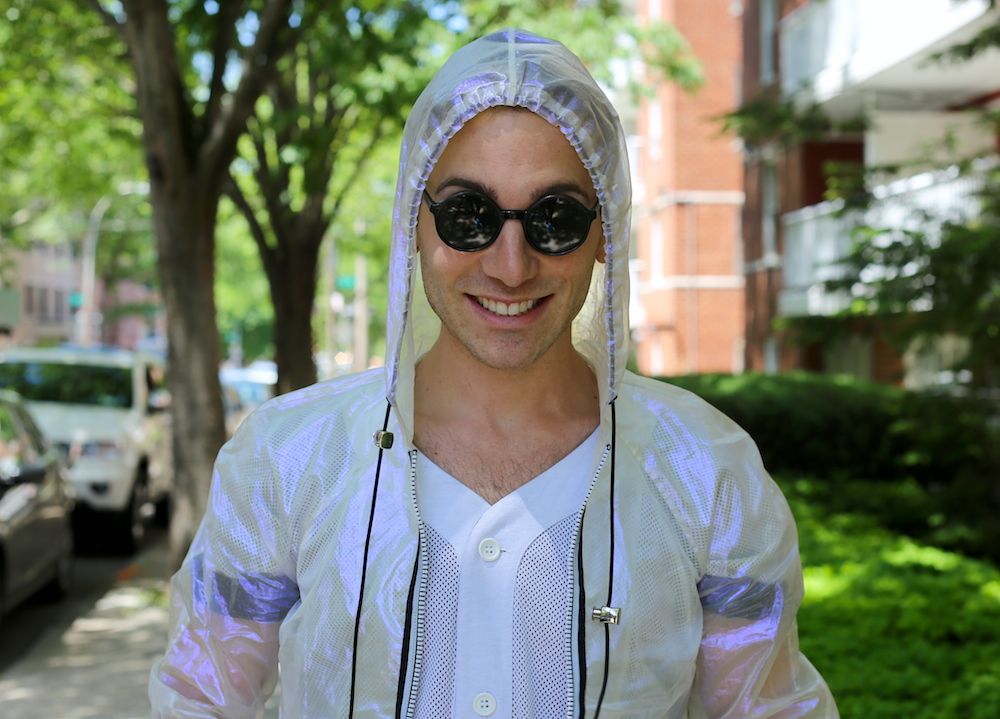 (Jacket: Milly/ Shirt: Rascals/ Jeans: DL/ Shoes: Creative Recreation/ Sunglasses: Farrow)
After being caught in last night's washout wearing white shorts and cream-colored sandals, I realized it's time to rethink my summer wardrobe. Earlier this week I wrote a trend item on plastic fashion. Today I'm jumping on this trend and sporting a plastic like jacket I found buried in my closet this morning, and I hope to show you why you should experiment with plastic throughout the summer.  As for my look today, I dedicated the styling fully to wet summer vibes, with a loose, over-sized baseball jersey, jeans, metallic kicks and my synthetic jacket. Truth be told, the topper's actually a womenswear item. But I believe to have added a layer of butch with the help of my baseball jersey.